Wiesbaden stays in playoff hunt with rout of K-town
---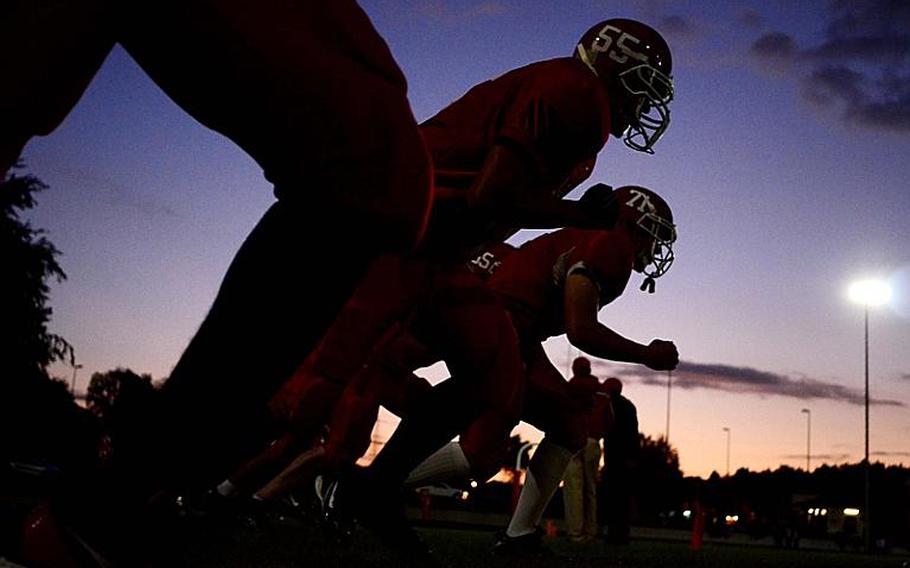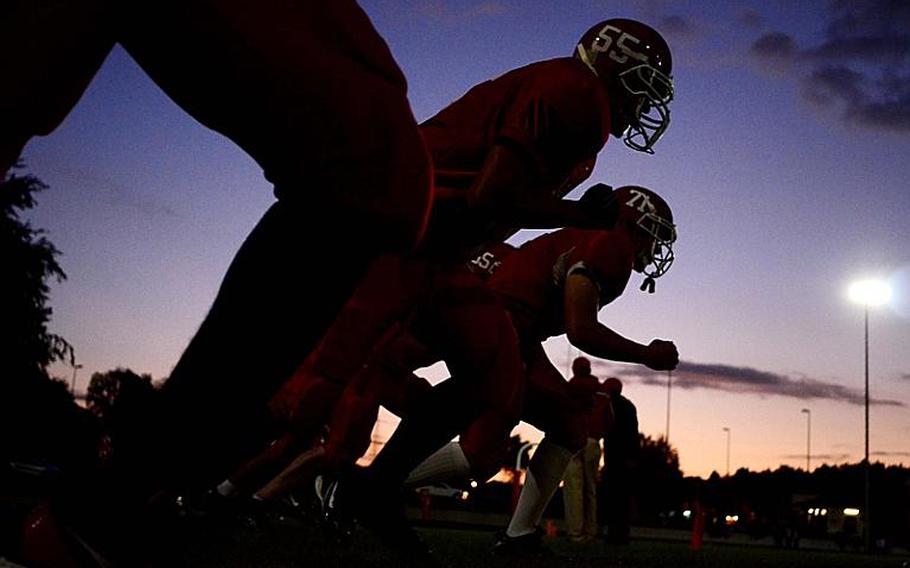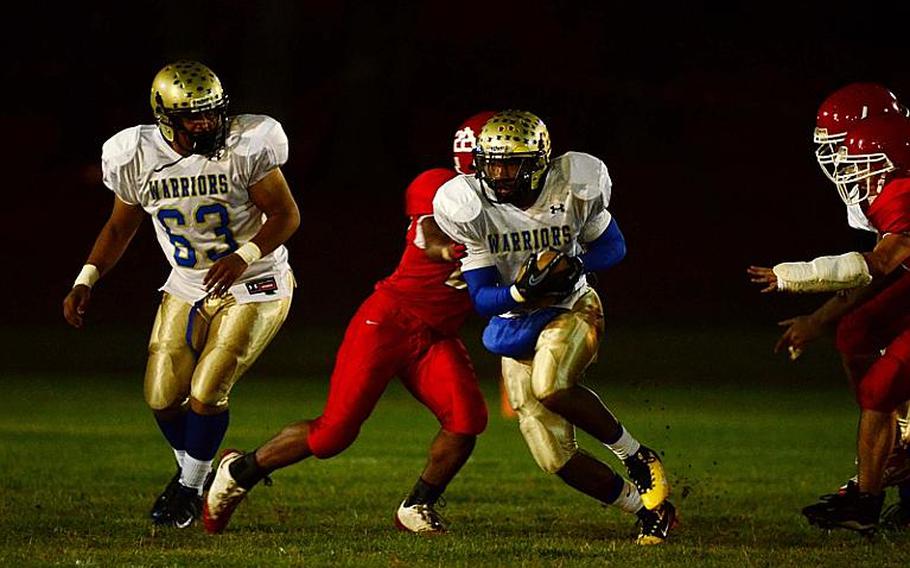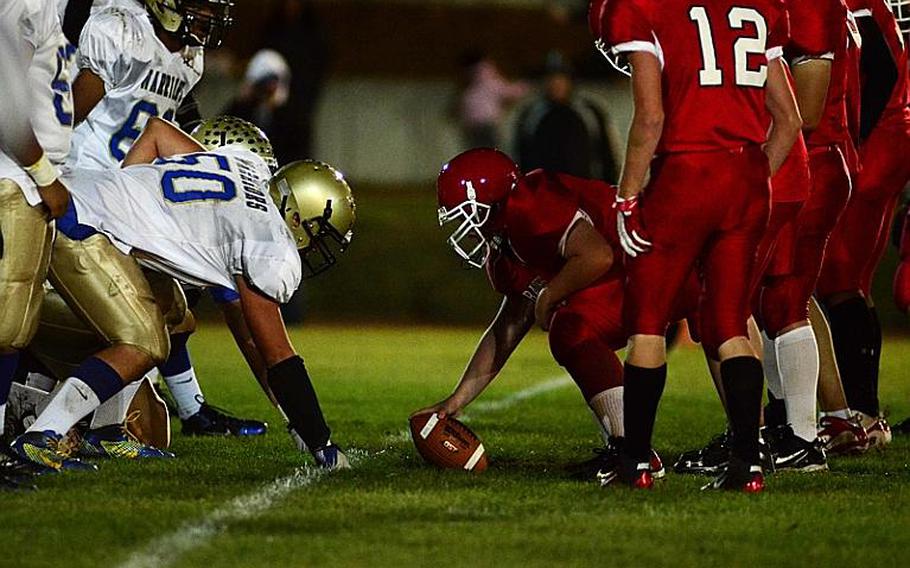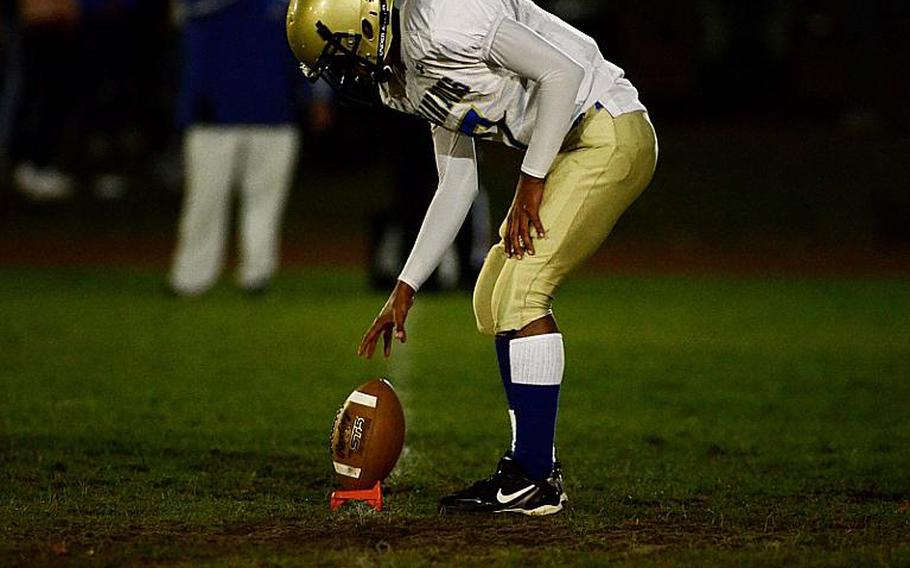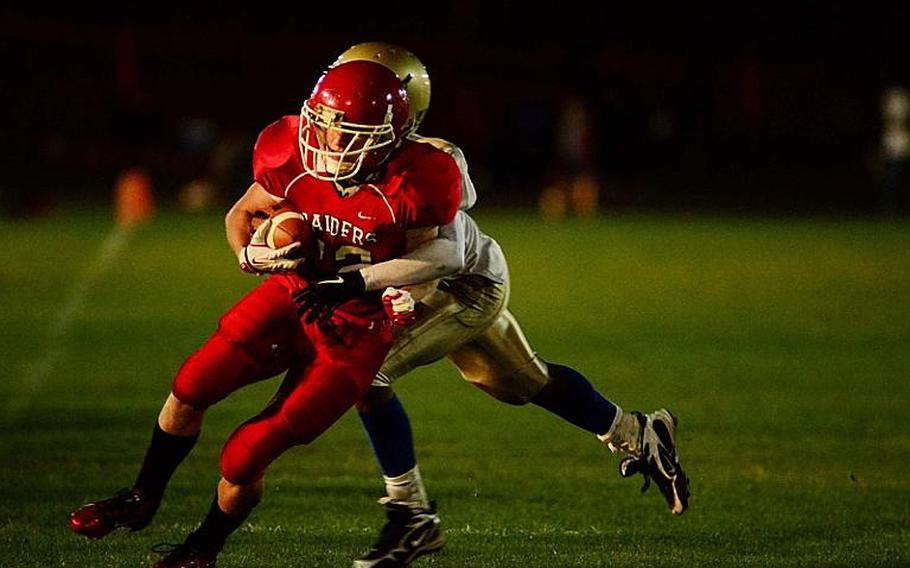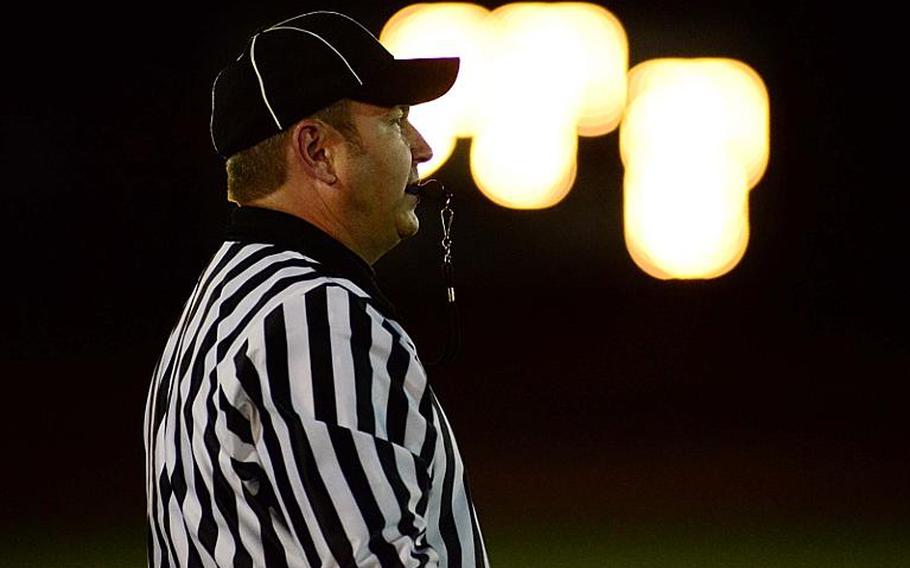 KAISERSLAUTERN, Germany – Garry Miskovsky and the Wiesbaden Warriors crashed Kaiserslautern's homecoming Friday night with a 41-6 running-clock victory over the Red Raiders.
"I just went out there and did my thing," said Miskovsky, a senior, who threw two touchdown passes on a four-for-four passing effort that netted 128 yards, picked off two passes thrown by Kaiserslautern's Damian Kirk, and stripped Kirk of the ball for a 25-yard fumble return touchdown.
Miskovsky was able to do the offensive portion of his thing at his leisure on Friday, thanks to a dominating performance by Wiebsaden's offensive line, anchored by Gabe Diaz. Miskovsky had plenty of time to pick out his receivers, and the Wiesbaden ground game, led by 127 yards on 14 carries by All-European Daniel Harris Jr., found plenty of space to run.
"The big guys did all the work," Miskovsky summarized about his offensive front.
Diaz seemed to agree.
"We knew we had to go out there and give him some time," the senior said.
Kaiserslautern, which eventually fell behind 41-0 with 8 minutes, 1 second left in the third quarter and exercised the running-clock option granted to all teams when their deficit hits 39 points, kept things close in Friday's opening 12 minutes. They held Wiesbaden to just six plays from scrimmage in the first quarter.
Unfortunately for the homecoming proceedings, one of the six Wiesbaden snaps was Miskovsky's 30-yard TD pass to Brian Sealey at the right pylon. Kaiserslautern, meanwhile, despite managing just 32 rushing yards and none passing, snapped the ball 17 times over the same span on a time-consuming drive kept alive by two face mask and two pass interference calls against the Warriors.
Wiesbaden, however, took charge with a 20-point second quarter which saw the Warriors rush for 125 yards and pass for 94 more in the period. Harris scored on runs of 7 and 2 yards, and Miskovsky found Hakeem Camur for a 30-yard scoring toss 1:29 before halftime.
The onslaught continued after intermission on both sides of the ball. Kaiserslautern (0-4), held to just 7 yards of total offense in the second quarter, ran just one play from scrimmage in the third period before the running clock kicked in. That one was a disastrous scramble by Kirk, who had the ball ripped out of his grasp by Miskovsky on the 25-yard line. Miskovsky then strode into the end zone.
Wiesbaden followed that blow by recovering an onside kick and driving 47 yards on five plays to make it 40-0 on Dan Aslakson's 4-yard scoring run. Aslakson rushed for 10 times for 95 yards Friday.
Middle linebacker Dequan Reed led the defense for Wiesbaden with 10 tackles.
Next up for Kaiserslautern are road dates Oct. 15 at Patch and Oct. 22 at Vilseck. Both those teams were tied for the D-I lead at 2-1 going into Saturday's play.
Wiesbaden, which next is to play Oct. 15 at Filton, kept its playoff hopes alive by improving to 2-2 in D-I play. The Warriors are to conclude their regular season at home Oct. 22 against Lakenheath.
"It's a tall order, but we can do it," Harris said about his team's playoff prospects. "We just have to win out."
---
---
---
---