D-I softball final
Wiesbaden's stunning tourney run ends in a title
by
Gregory Broome
May 25, 2019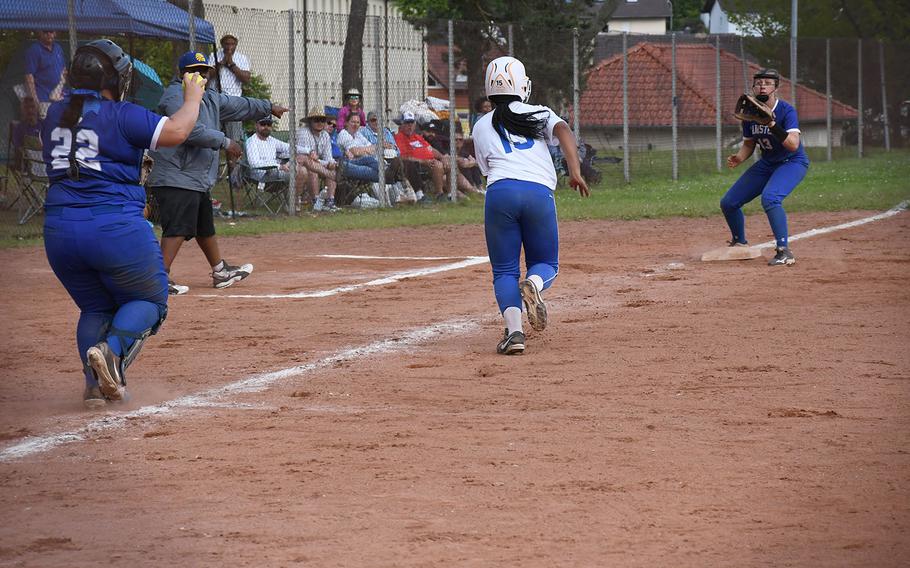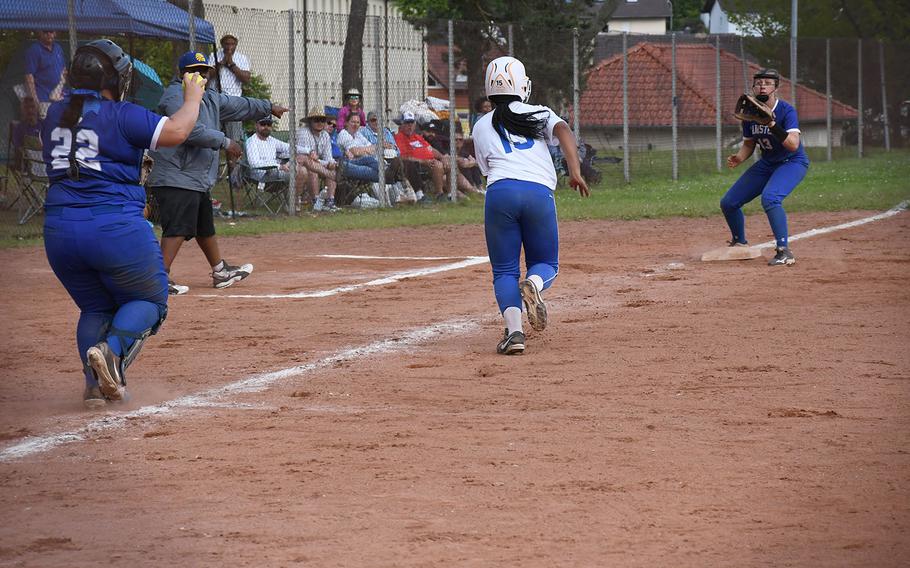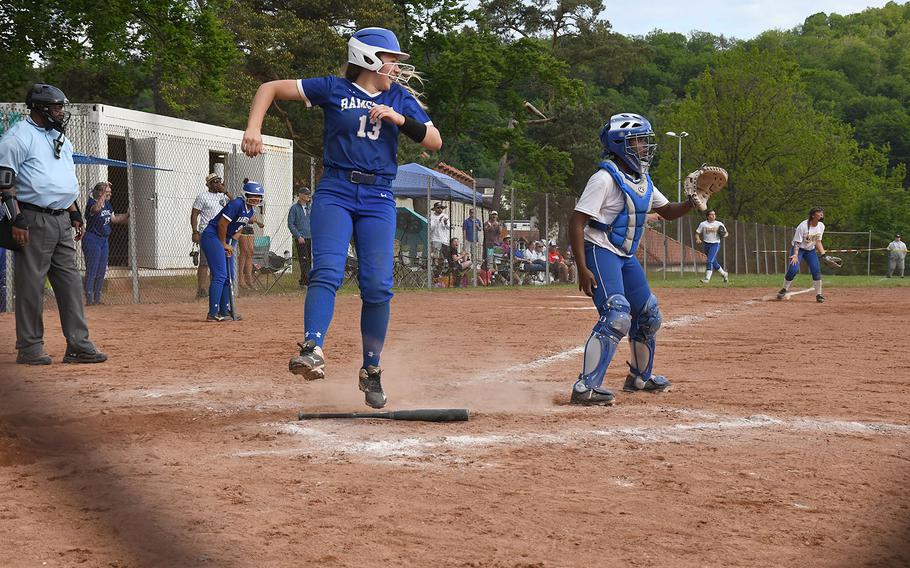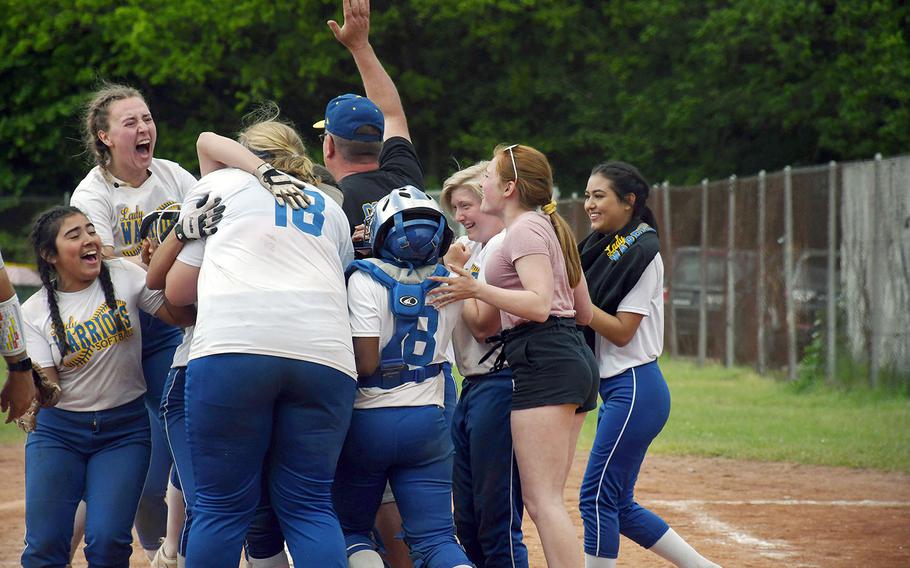 LANDSTUHL, Germany -- The Wiesbaden Warriors wrote the final chapter of one of the most compelling underdog stories in DODEA-Europe history Saturday, beating the Ramstein Royals 9-5 in the 2019 DODEA-Europe Division I softball championship game and replacing a forgettable regular season with postseason triumph.
"We knew we had what it takes. It just took a while for us to figure out how to put it all together and really play as a team," said senior Allison Urick, who spearheaded the Warrior win with a dominant all-around performance. "We really came together this weekend and played how we knew we could all season."
Urick provided key hits in both of Wiesbaden's big innings, a six-run second-inning outburst that built the early lead and a two-run fourth that provided needed insurance against the persistent Royals. And she overwhelmed Ramstein from the mound, striking out nine in a complete-game five-inning win.
"She's our MVP," Wiesbaden coach Rixie Dillard II said of Urick, who was also named the tournament's MVP. "She did everything for us, from the start of the season all the way until now."
That season contained more setbacks than the average championship campaign. Wiesbaden entered the tournament with a 4-10 overall record that landed them in eighth place in the nine-team division. The Warriors lost their first eight games of the spring and were swept by Vilseck in the last doubleheader of the regular season May 17.
But while the record suggested a team that couldn't win, the Warriors in fact were a team that was simply learning how. Dillard said his team played this week "the same way" it has all season, only adding the ability to see things through to the end.
"We've been having trouble finishing games throughout the regular season," Dillard said. "They came together during the tournament and they finished the games."
Wiesbaden's tournament run started Thursday with an encouraging 5-1 win over Vilseck, then hit an early snag with a 7-4 loss to Stuttgart. But the Warriors didn't take that loss as a sign that they didn't belong. In fact, they took it as the opposite.
"We just wanted it even more," Wiesbaden outfielder Serenity Woodland said. "We fought and won every single game after that."
That run included a semifinal win that was every bit as tough as the title game, a 10-8 decision over a Vicenza team that had yet to lose in the tournament. Urick took the lead in that game as well, striking out 11 over seven innings and adding a pair of hits.
"I do what I can for my team," Urick said.
Wiesbaden is the fourth different Division I softball champion in as many years. Ramstein, the winner of the 2017 crown, had designs on another before landing in the path of the irresistible Warriors.
"We came a long way from March to where we are now," Royals coach Thomas Wright said. "I thought we played together as a team and it just wasn't in the cards for us this time."
broome.gregory@stripes.com Twitter: @broomestripes