Wiesbaden's basketball sweep of Bitburg keeps alive hopes for high seed
---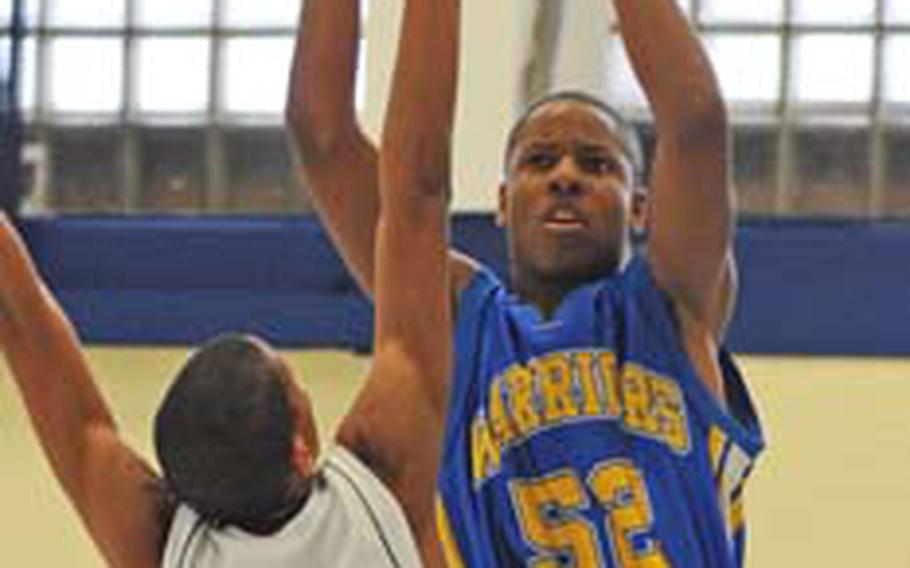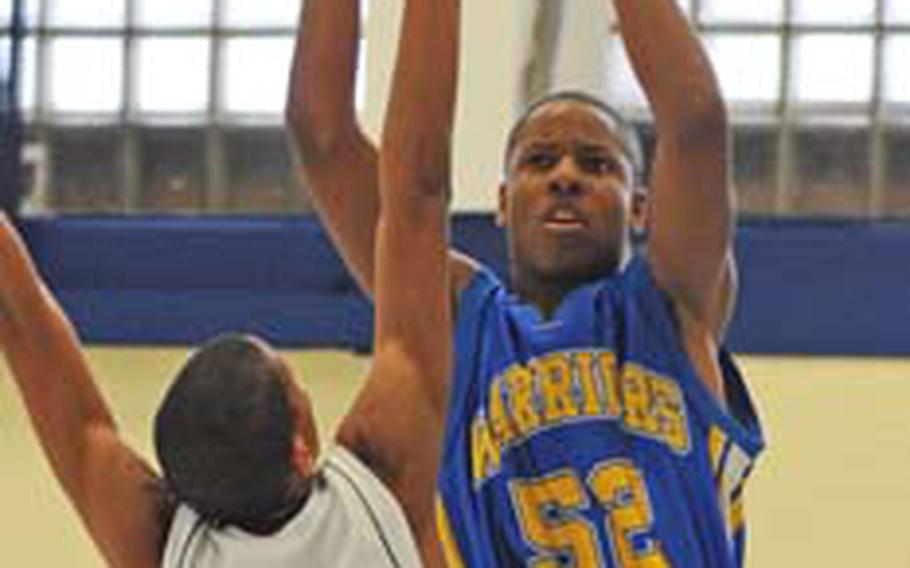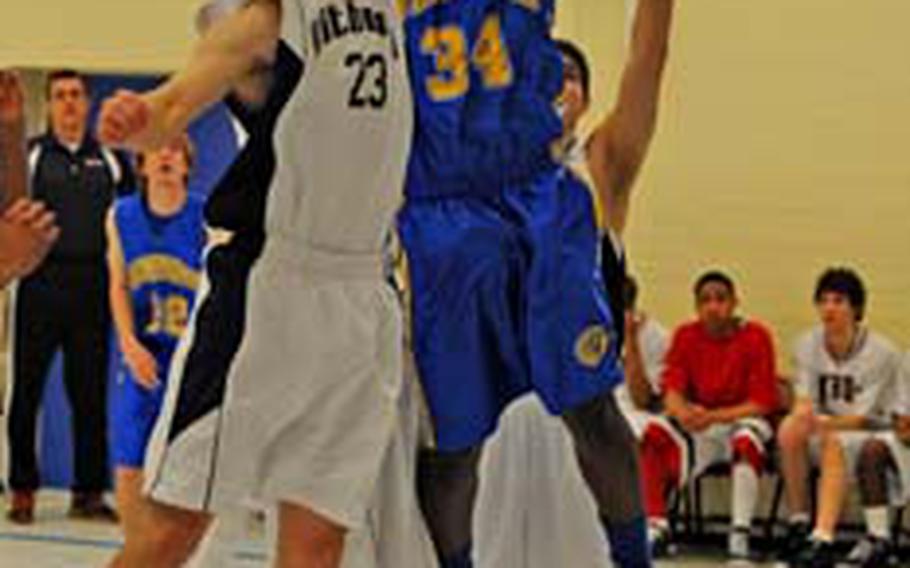 Marcus Williams scored 27 points, and Brian Byrd had 14 rebounds and 14 points Saturday to help Wiesbaden down visiting Bitburg 81-72 and move toward a high seed in the European Division II basketball tournament.
Wiesbaden (10-2 overall and 8-0 in Region II) completed its weekend sweep of Bitburg despite 28 points, 12 rebounds and four blocked shots by Bitburg's Deion Giddens.
"He played a really smart game," Wiesbaden coach Carl Johnson said of Giddens, who posted his second double-double of the weekend. He scored 14 points and grabbed 12 rebounds in Friday's 75-69 overtime loss at Wiesbaden. "He really played within himself," Johnson said.
Playing in a zone all his own in Friday's OT game was Wiesbaden's All-Europe senior forward, Kiante Clifton.
Clifton, who sat out much of Saturday's game, broke loose for 45 points and 15 rebounds in a game in which the Warriors forced overtime with a 22-16 fourth-quarter run.
Bitburg, the only team to defeat Division I Ramstein this season, fell to 4-6 after being swept. Bitburg will be joining Wiesbaden in D-II in the European tournament Feb. 18-21 in Mannheim, Germany.
In other boys' games of note:
Aviano 57, Vicenza 17: Saturday at Vicenza, the Aviano boys, also in line for a high seed at the European Division II tournament, wrapped up an unbeaten American Schools in Italy League season with a 12-0 record after a 40-point courtesy-rule victory.
Bobby Henderson and Josh Nunez each scored 13 points to lead Aviano (12-0) in a game in which the scorebook was closed in the third quarter. It was the second consecutive victory shortened by the courtesy rule for the Saints, who prevailed 58-18 on Friday behind 19 points each from Jamal Tuck and Kareem Williams.
Bamberg 70, Mannheim 56: Saturday at Bamberg, last year's European D-III champion, which is playing in D-II this season, completed a nonregional sweep behind 13 points each from Kevin Daniels and Daniel Kieser.
Heidelberg 82, Hohenfels 31: Saturday at Heidelberg, All-Europe senior guard Chris Frazier scored 17 points as the Lions remained unbeaten in Region III and clinched the regional crown.
The two-time defending European D-I champion plays at Vilseck on Friday and Saturday, but even an unlikely sweep by the home team would leave Heidelberg with just two league losses. No other Region III school has fewer than three regional losses.
Vilseck 59, Ansbach 56: Saturday at Vilseck, Parris Manning converted two free throws in the game's final minute to salvage a weekend split with the Falcons' D-II guests.
Aaron Ware led D-I Vilseck (4-7 overall, 4-5 in Region III) with 19 points, enough to overcome a game-high 23 by Marcus Allen of Ansbach (3-9, 3-7).
SHAPE 53, Alconbury 27: Saturday at SHAPE, Belgium, high-scoring Kenny Conlan, who has tallied 30 or more points four times this season, hit for 20 as the Spartans rolled over their Region I visitor from Division IV.
Conlan, behind three treys, burned the Dragons for 33 in Friday night's 61-40 triumph.
Ramstein 84, Kaiserslautern 57: Thursday at Kaiserslautern, Ramstein, behind 23 points from Brent Schuck and 21 from Dillon Wadsack, boosted its overall mark to 11-1 to retain the inside track over Heidelberg for the top seed for the European D-I tournament. Heidelberg is also 11-1, but the Lions dropped the regular-season battle between the two powers, 66-59 at Ramstein on Dec. 5.
---
---
---
---