Weiser wins showdown with Regener
---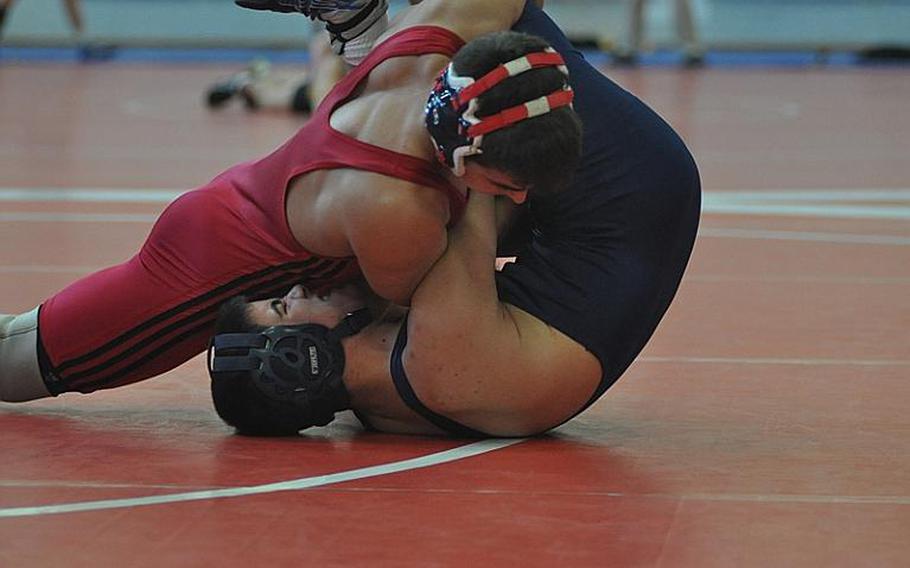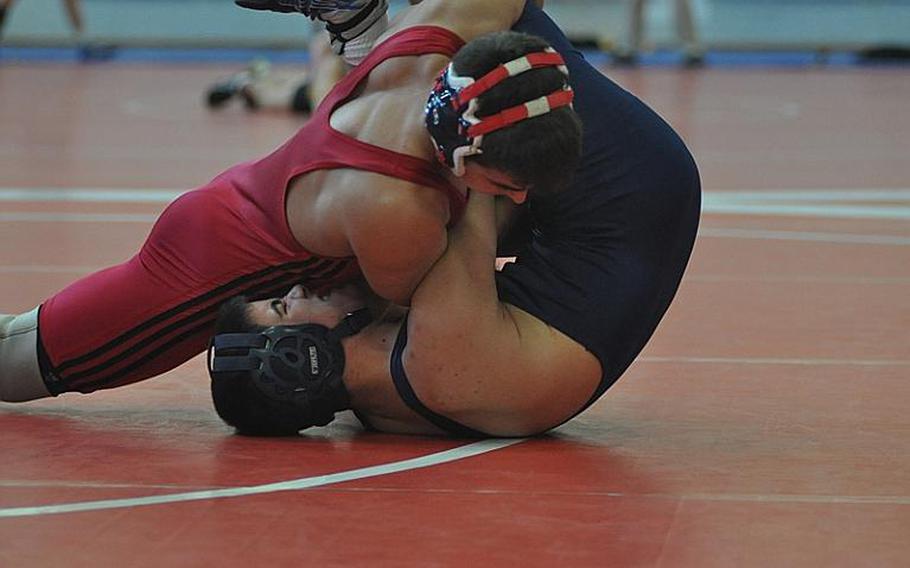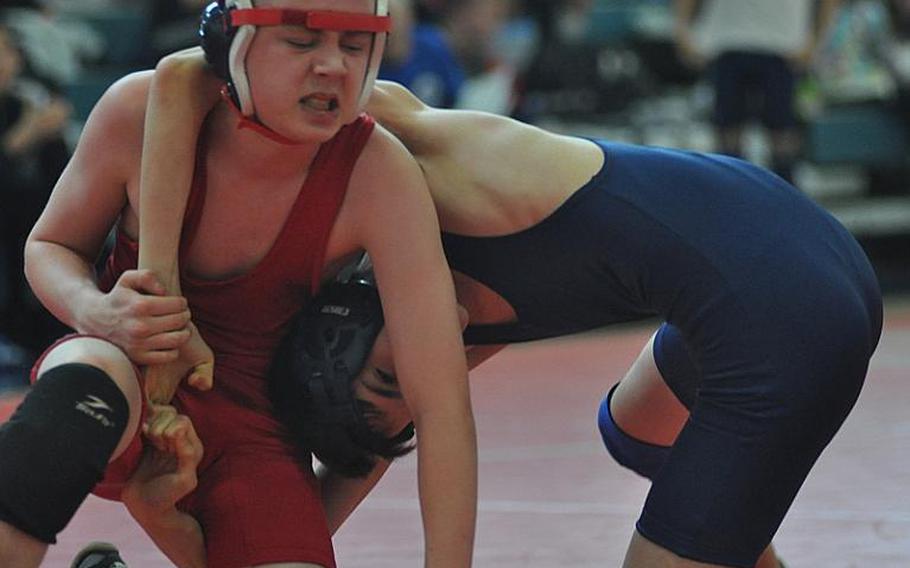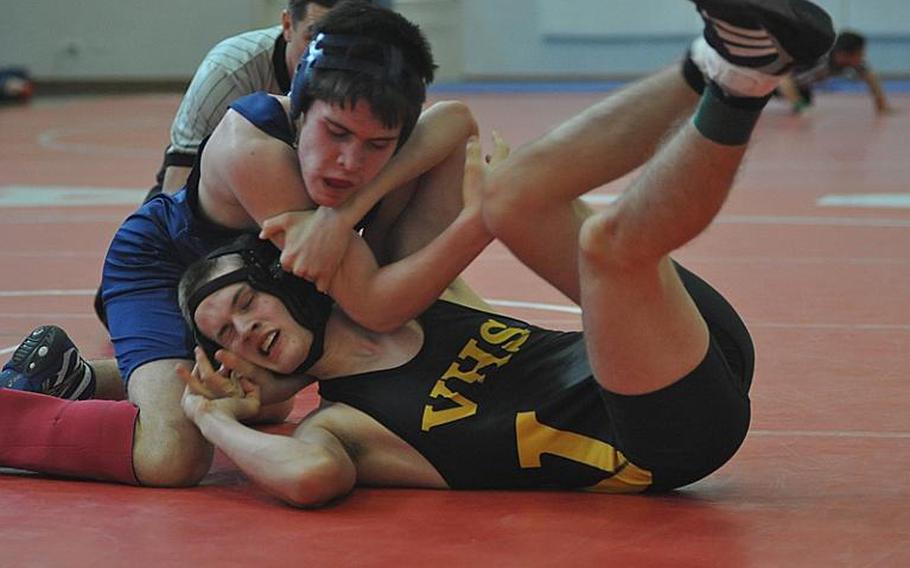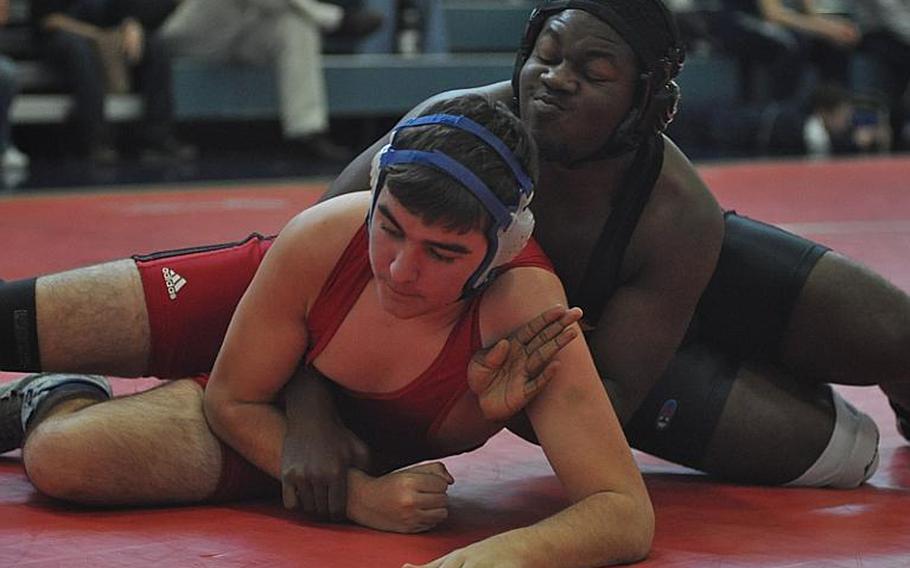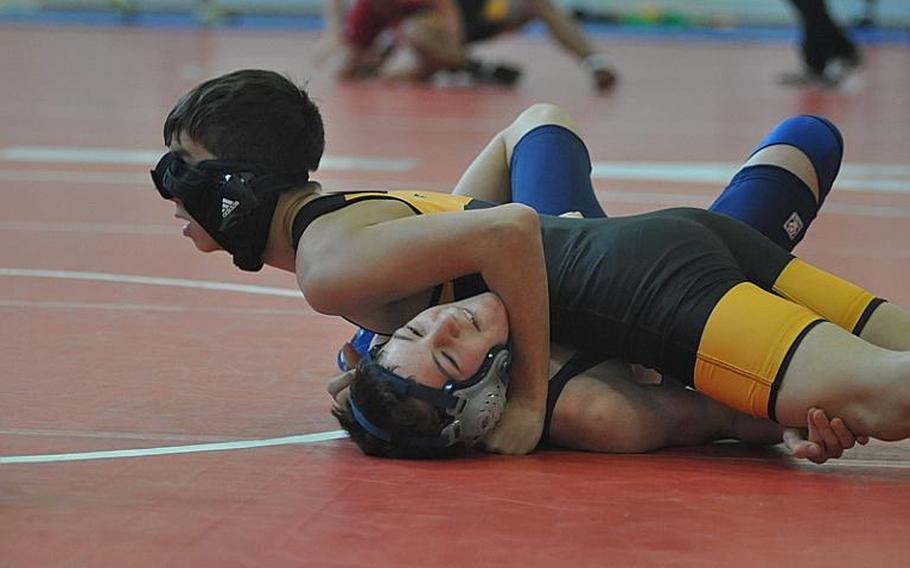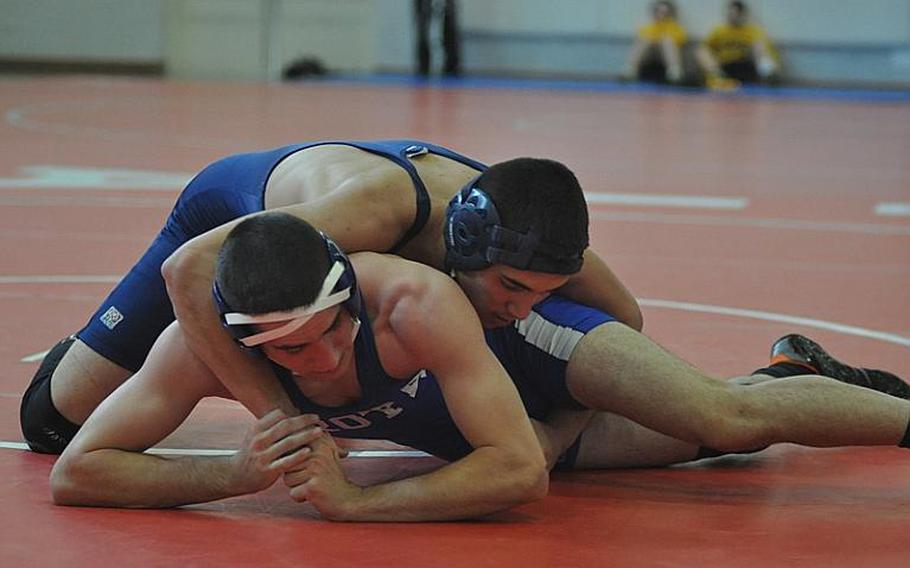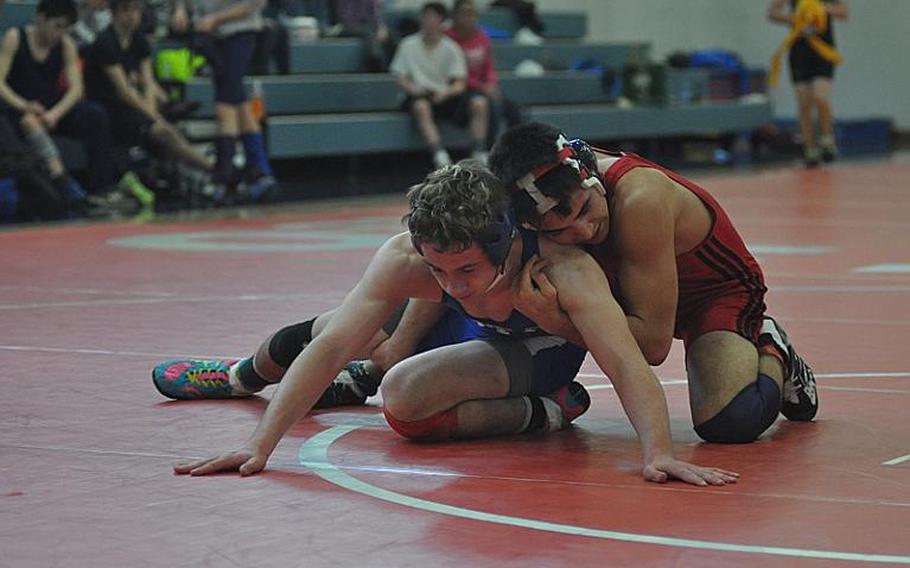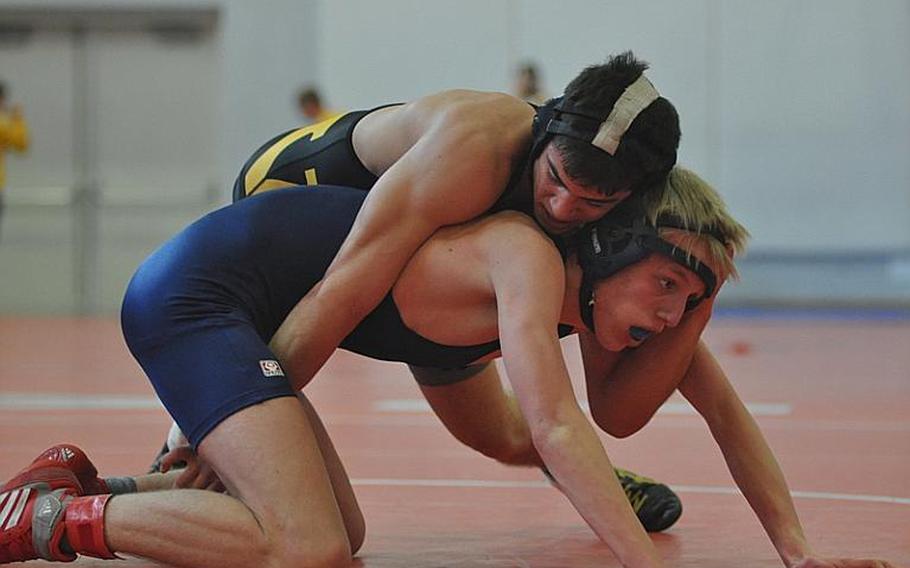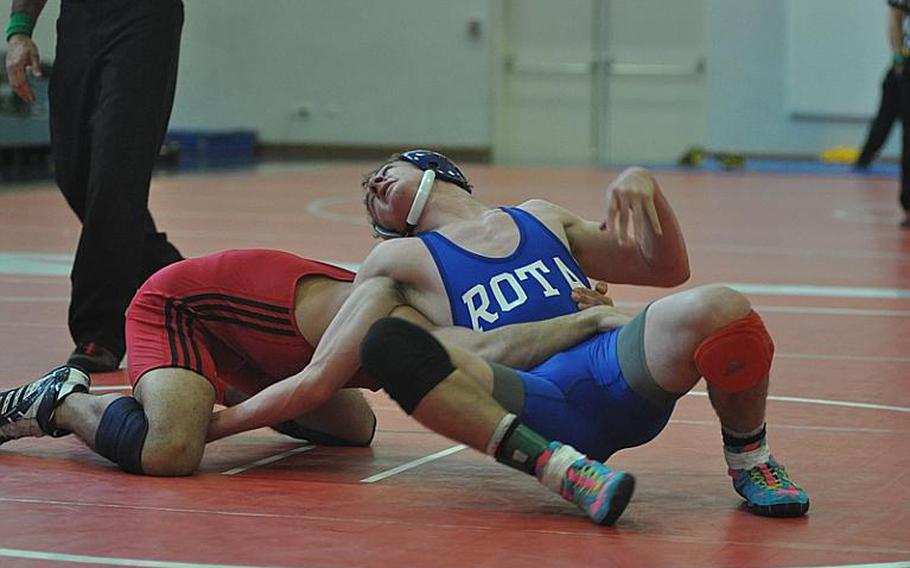 AVIANO AIR BASE, Italy — It had everyone's attention, and it drew praise from both coaches.
But Saturday's 132-pound wrestling match between Aviano's Nik Weiser and Rota's Keaton Regener didn't settle anything. And neither wrestler appeared to be satisfied with the result.
Weiser, the reigning 130-pound DODDS-Europe champion, and Regener, who finished second at 125 pounds last year, met for the first time this season. Weiser stayed unbeaten with a 1-0 victory, handing Regener his first loss.
"A classic wrestling match," Aviano coach Robin Clement said.
"About as close as you could get," Rota coach Jim Regener said.
It was both.
After a scoreless first period, Weiser earned a point for an escape with 1 minute, 1 second left in the second period. He then spent much of the third period trying to keep Regener from earning a tying escape. The junior from Rota, wrestling in only his second match this year, came close a few times, but couldn't get free.
"He's a good wrestler," Regener said of Weiser after the match. "I respect him a lot. Hopefully, I can see him again later and I'll be happier with the result."
That may or may not happen. They're not scheduled to wrestle at the same meets again this season. And it's possible they might not be wrestling at the same weight class in the European Championships in Wiesbaden Feb. 17-18. Weiser said he's still deciding between 132 and 138 pounds and Regener's weighing 126 or 132.
Either way, Weiser said the match proves he has work to do on "everything. Not just one specific thing. Everything."
Weiser's team emerged from the four-team meet with its first victory of the season, edging Vicenza, 97-96. The meet was originally scheduled to include Naples, Vilseck, Sigonella and American Overseas School of Rome, but Italy's nationwide truckers strike kept them from coming.
Black Forest's first trip this year over the Alps gave the wrestlers in Italy some new opponents to compete against, though. Coach Arthur Holden said it was a long 11-hour trip, but he said it was a good chance to see what the competition will be like when the school returns to take part in the sectional tournament Feb. 11. The top two wrestlers from each of the four sectionals and four wild-card entrants will compete in the European finals.
Rota's four-wrestler contingent was competing in its second meet of the season. In both instances, the wrestlers have had to pay for their own plane flights, according to Jim Regener, because the program hasn't received funding from DODDS-Europe. Rota plans to send at least five wrestlers to compete in the Alconbury sectional in a few weeks.
---
---
---
---