Europe Players of the Year: Girls track
Walker wows with winning ways
by
Mark Patton
June 13, 2011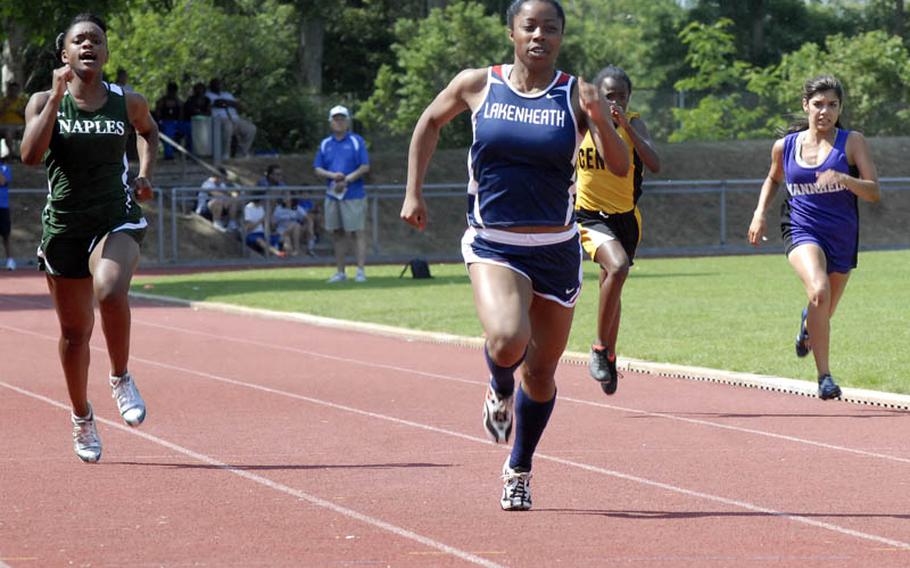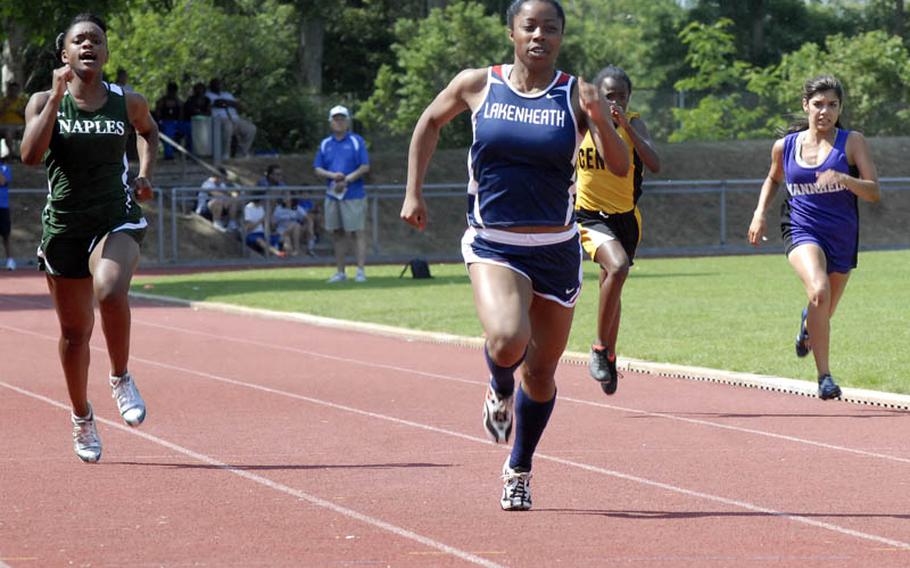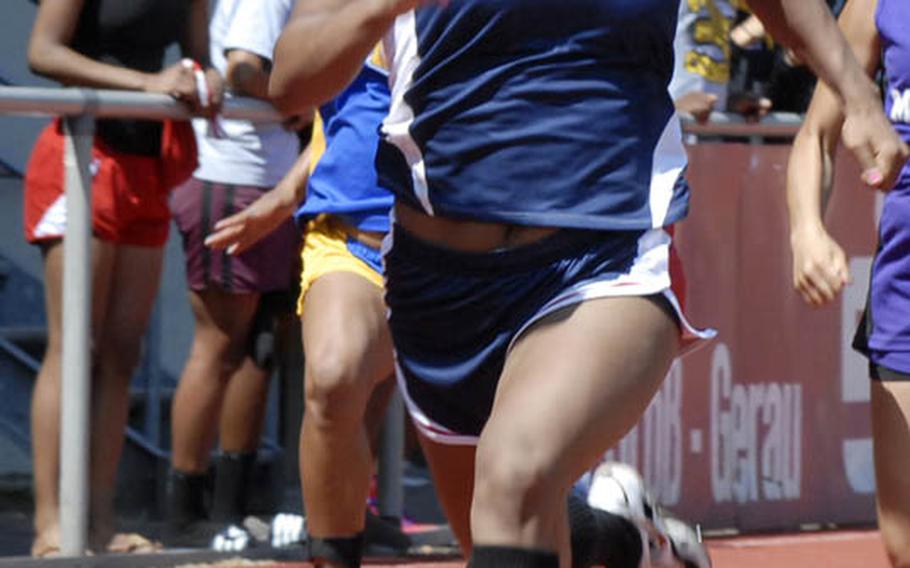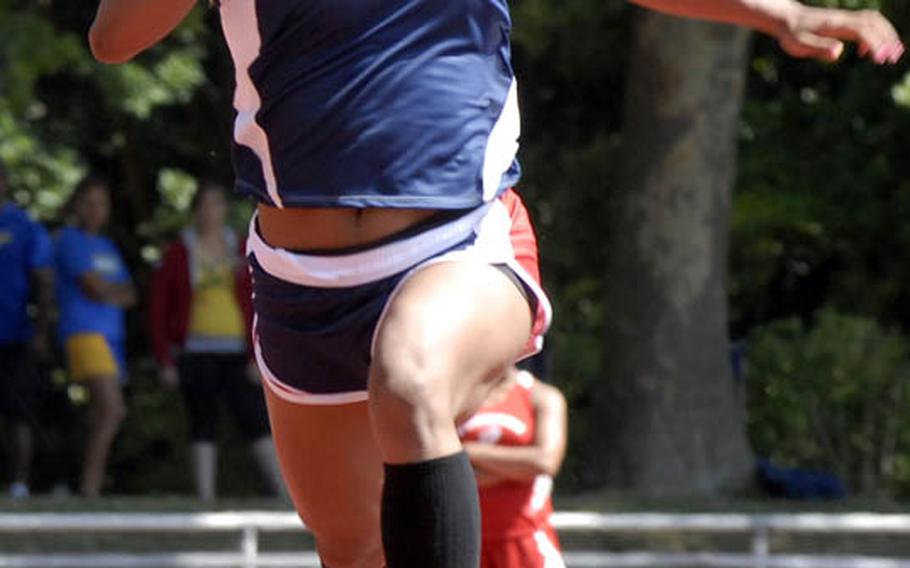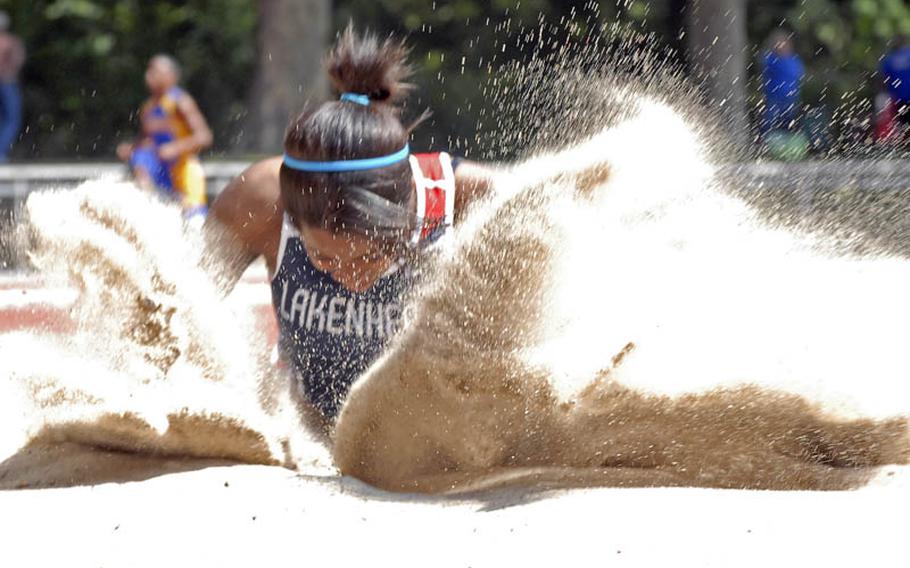 Miniscule numbers were on Jasmin Walker's mind all year. Most specifically: .02.
That's the amount of time, in seconds, by which the Lakenheath senior lost the 100-meter dash in the 2010 DODDS-Europe track and field championships.
After the 2011 championships, Walker got .02 out of her head and replaced it with four. That's the number of gold medals that she racked up at this year's championships — including one for the 100. That accomplishment helped lead to her selection as the Stars and Stripes female track and field athlete of the year.
The Atlanta native with an easygoing demeanor was brought up with a generous serving of Southern hospitality. But don't expect to see that side of her before a race. That is when she wants to be by herself, not speaking to anyone and fighting internally to bring her competitive nature to the forefront.
"There's a zone where champions go where once they get there, nobody's there but them. Jasmin finds it," said first-year Lakenheath track coach Louis Martin.
Finding that zone is exactly what Walker did all season, and during the year-ending championships. Her motivation to run, something she's been doing since she was six years old, is simple and clear. "I like to win," Walker said.
Her four individual gold medals at the championships were a high mark for both boys and girls at the meet. She showed off her versatility by taking gold in the long jump, triple jump and 200 meters in addition to the 100.
Even though she won each event by a comfortable margin — nothing like that .02 second heartbreaker from the previous year — she never really relaxed.
"I always feel that someone's really close to me, so I get scared and I run even faster," Walker said.
What makes her success in the sprints more remarkable is the fact she's just 5 feet 2 inches tall. Shorter athletes generally have a tougher time during sprints because long-legged runners naturally get more out of every stride. But what she lacks in height, she compensates for with an explosive start.
Walker only needs about 20 meters to reach full speed, which means other runners who cannot accelerate that quickly are forced to play catch up. In a short race, there is not enough time for them to do that.
She uses that same explosive energy to her advantage in the jumping events. Walker said her triple jump of 37 feet, 6.25 inches at the championships gave her the most satisfaction, beating her previous personal best by a foot.
"She's generating so much speed going into the jump when she comes off the ground, the speed keeps going," Martin said.
She's also been able to perfect her jump and landing without suffering a knee injury, a common ailment for triple and long jumpers.
Walker said she's undecided if she'll run track when she arrives at Georgia Southern University this fall to study nursing. But whatever she decides, her feats on the track won't be forgotten either way.
"For a long time, people will continue to talk about the young lady who left here with four gold medals," Martin said.