Walcott leads Rota girls to the top of Division IV
---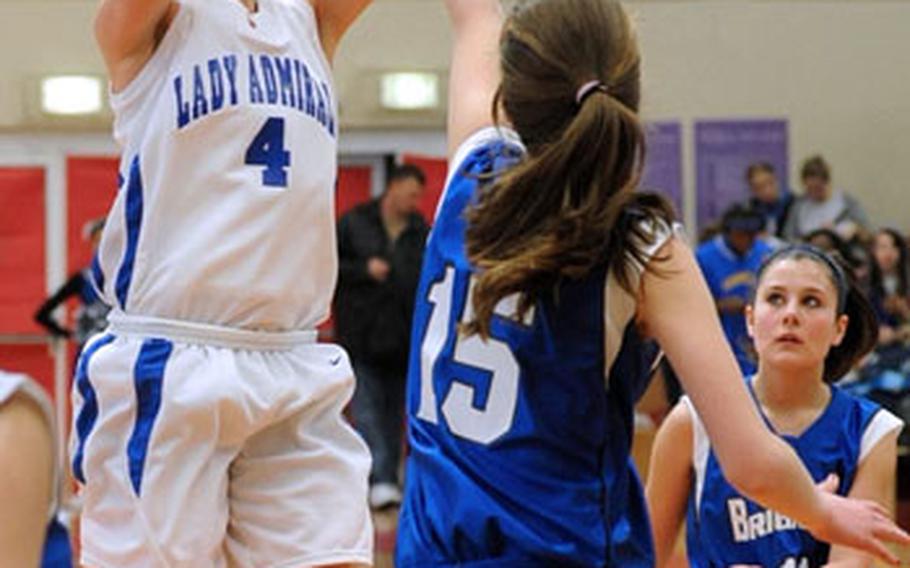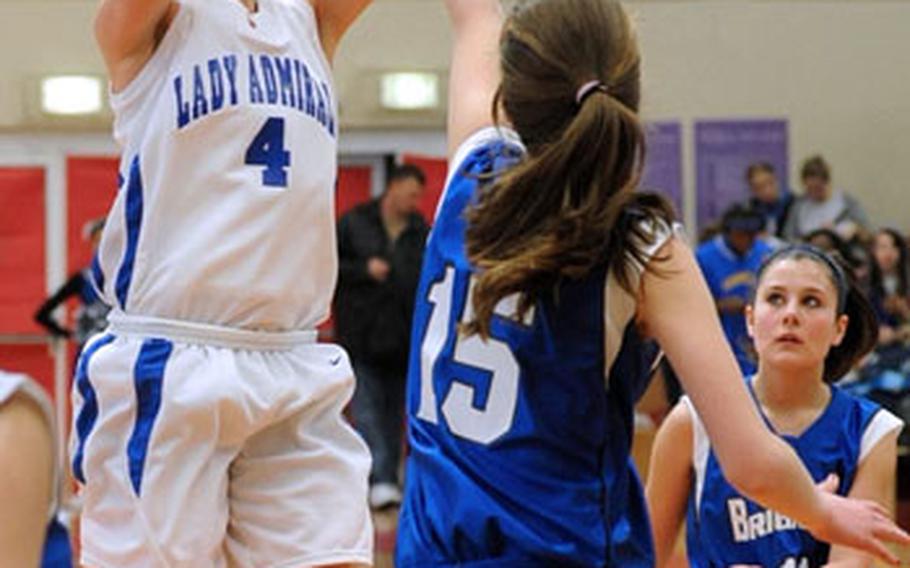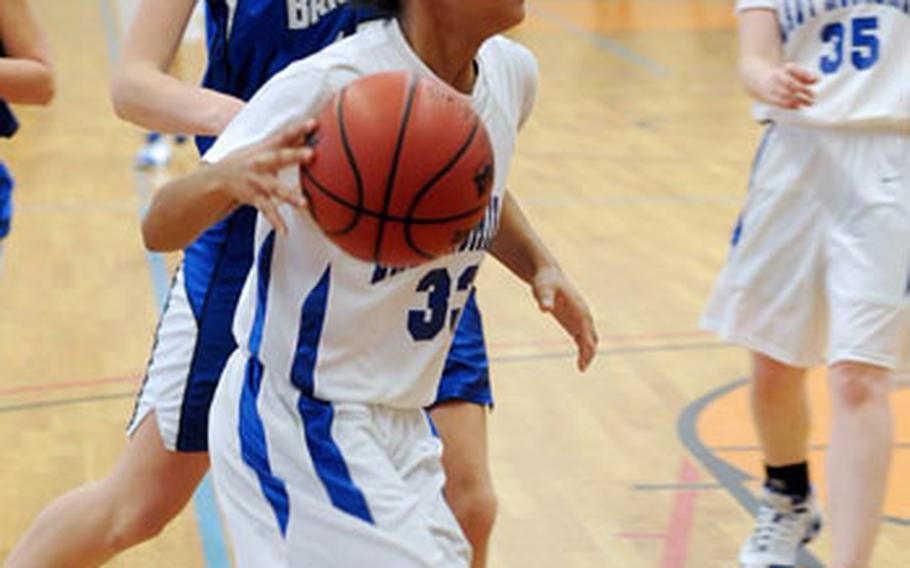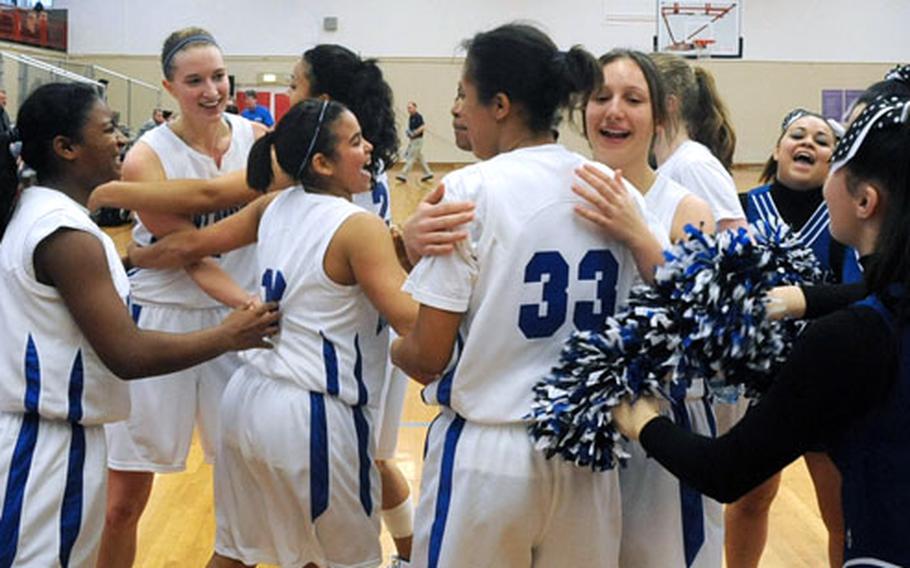 Photo gallery: Div. I and IV championships
MANNHEIM, Germany — All-Europe senior Bethany Walcott scored 14 points Friday to lead top-seeded Rota to a 32-13 victory over three-time defending champion Brussels in the final of the DODDS-Europe Division IV girls basketball tournament.
Ending Brussels' run as champion was a bit of revenge for the Lady Admirals — they lost to Brussels in last year's final.
"It feels very good," said Walcott, who also had a game-high 14 rebounds.
"We worked hard. Our team hustles and we have a lot of heart."
Defense dominated the early part as each team scored only two points in the first quarter. Brussels, which entered the tournament as the No. 2 seed despite a 4-9 regular-season record, employed a stifling full-court press and was doubling up on Walcott whenever she was passed the ball.
"We knew we were going to have to win it from the outside," Rota coach Edward DeMeritt said.
He was right. A long-range three-pointer by junior Allana Shelton put the Lady Admirals ahead in the second quarter, and they finished the low-scoring half with a 9-5 run.
"It was a confidence-builder," said Shelton. "Our heads were down before that. When it went in, they went straight up."
In the third quarter it was all Walcott, who could not be stopped in the paint.
She hit several baskets from just inside the free-throw line. Brussels was held to four points, and Rota piled on 13 to end the quarter with a 26-11 lead.
"It was all heart," Shelton said.
After that, Rota slowed down its offense, passing the ball around well outside the three-point line, to take time off the clock and preserve its lead.
When the final whistle blew, the Lady Admirals embraced and slapped hands. Smiles spread across their faces.
Two words were all DeMeritt needed to describe the victory.
"It's sweet," he said.
Rota 32, Brussels 13(Friday at Mannheim)
Brussels..........2 5 4 2—13Rota..........2 11 13 6—32Scoring—Brussels: Kathleen Anderson 11, Mariaelena Lagiou 2; Rota: Bethany Walcott 14, Brianna Am'mons 7, Ashley Smith 6, Allana Shelton 5.Noteworthy—Walcott led all rebounders with 14
---
---
---
---