Volunteer coach and referee dies in Italy
by
Kent Harris
May 3, 2019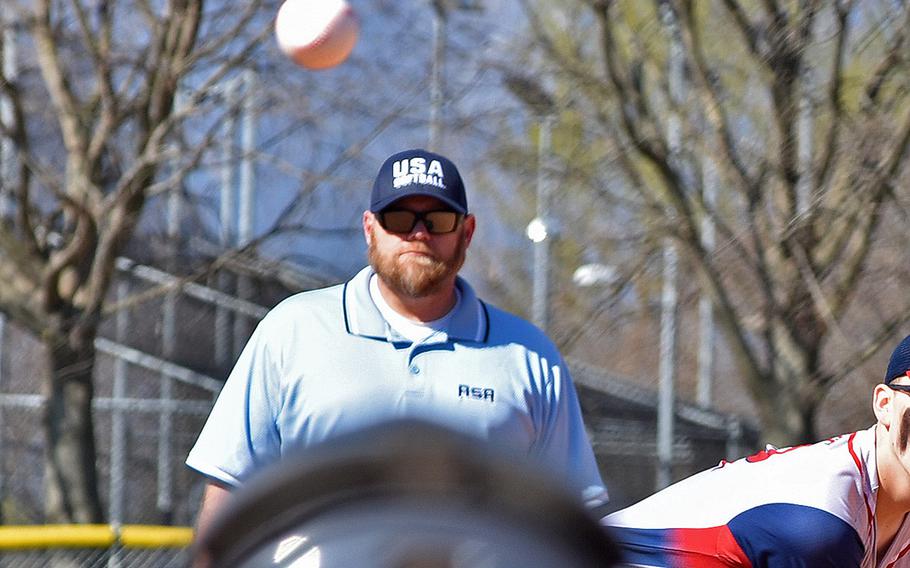 AVIANO AIR BASE, Italy – A volunteer football coach and frequent referee at high school sporting events died Saturday, the military said Thursday.
Chris Heisig, the civilian spouse of Master Sgt. Andrea Heisig of the 606th Air Control Squadron, "suddenly passed away," said Lt. Col. Brian Robertson, the squadron's commander, in an emailed statement from the Air Force's 31st Fighter Wing.
"It is with a heavy heart that I share the passing of one of our Aviano family members over the weekend," Robertson said. "Chris was a volunteer assistant coach for the Aviano High School Football team and was a loved member of the community. Our thoughts and prayers are with his family and loved ones during this time."
The squadron's priority was on taking care of the family and ensuring they had "all the resources they need during this critical time," he said, adding that the family had asked for privacy.
Heisig and his family moved from Spangdahlem Air Base in Germany to Aviano when the 606th relocated in 2016. His son Brandon was a standout for the Saints before graduating in 2018 and his stepson, Tony Perales, was a star for the team when it won the Division II European title last fall.
Heisig was no stranger to military communities in Europe. In addition to Aviano and Spangdahlem, he attended Lakenheath High School as a student, according to his Facebook page.
He worked as a referee in numerous sports at Aviano and at Department of Defense Education Activity championships in Europe, and was heavily involved in the base intramurals program, said Kevin Lehde, who coaches basketball and baseball at the high school.
"He was probably as involved in all of our sports as much as you could be without being a (paid) coach," Lehde said. "Everyone knew Chris."
Lehde recalled basketball games against Florence last year where both teams showed up, but the referees didn't. He called Heisig at home and he quickly showed up and refereed both games by himself.
"That's just the kind of guy he was," Lehde said. "Always willing to help."