DODDS-Europe softball - Day 2
Vilseck to meet Ramstein for championship
---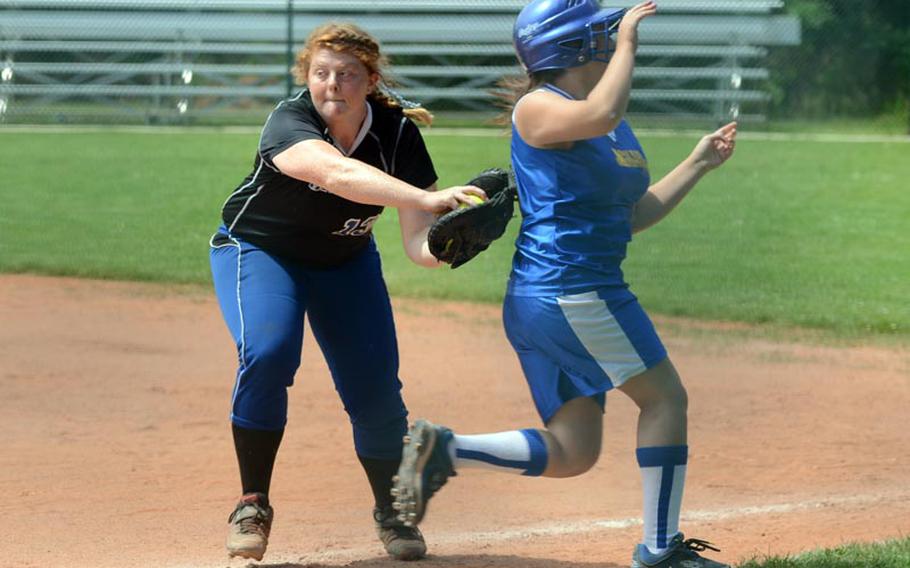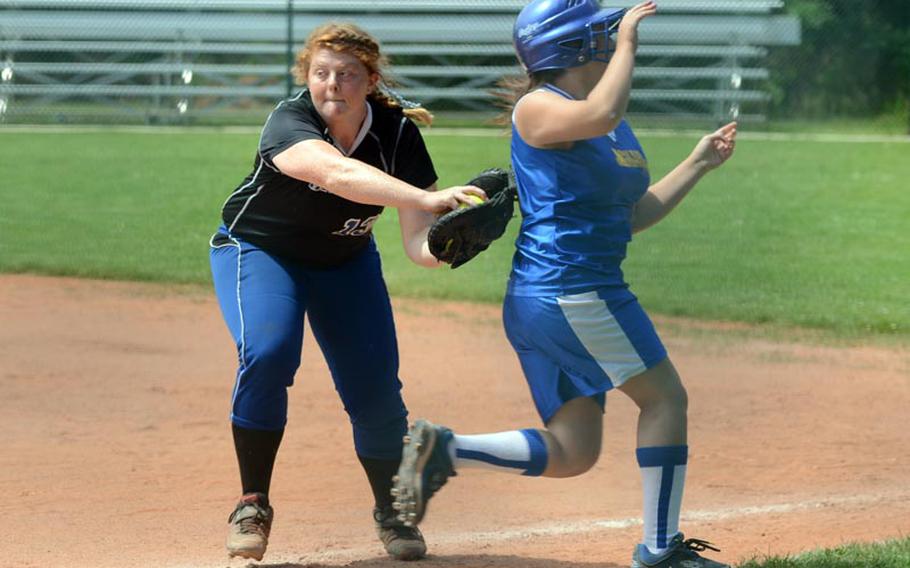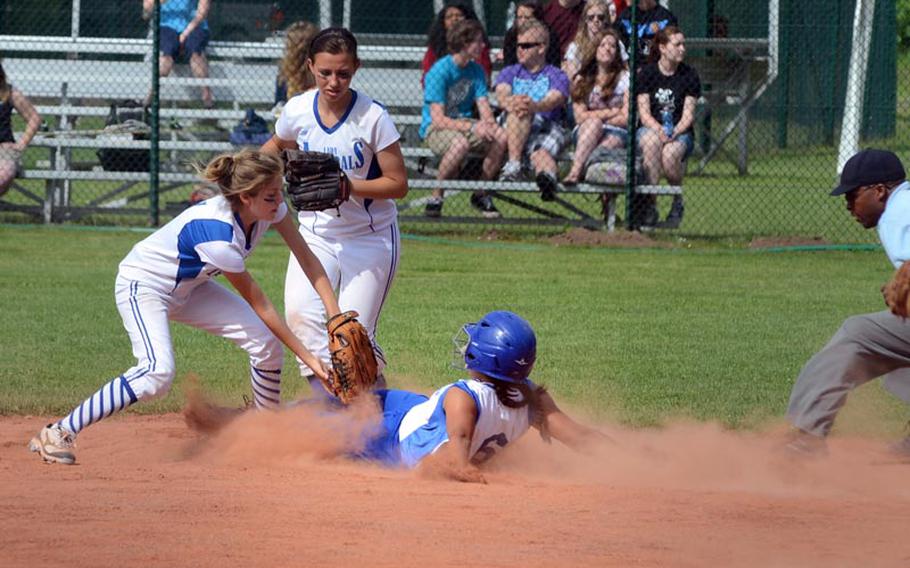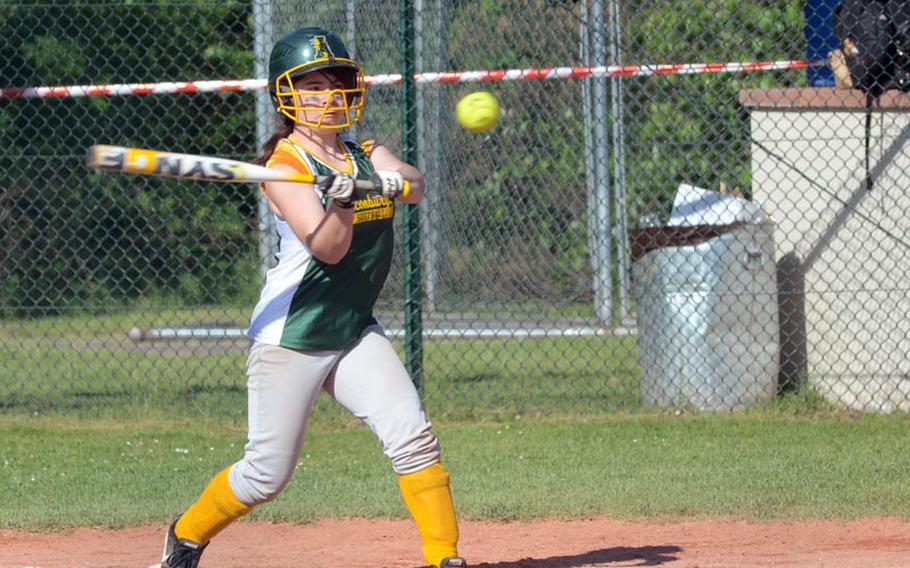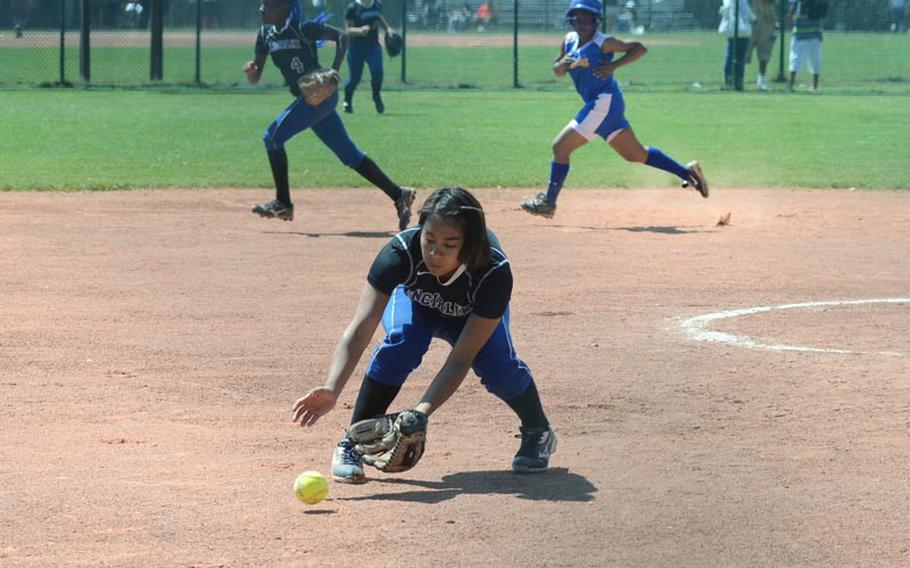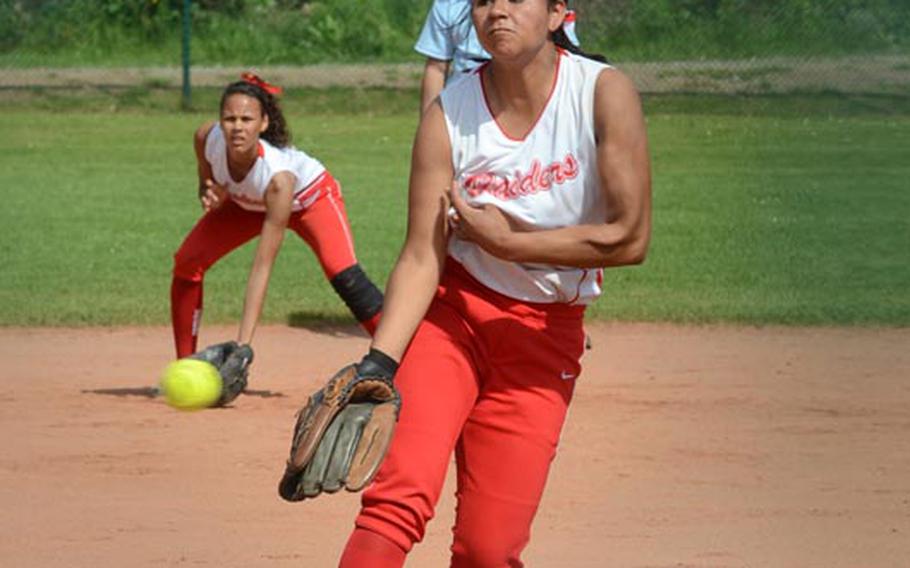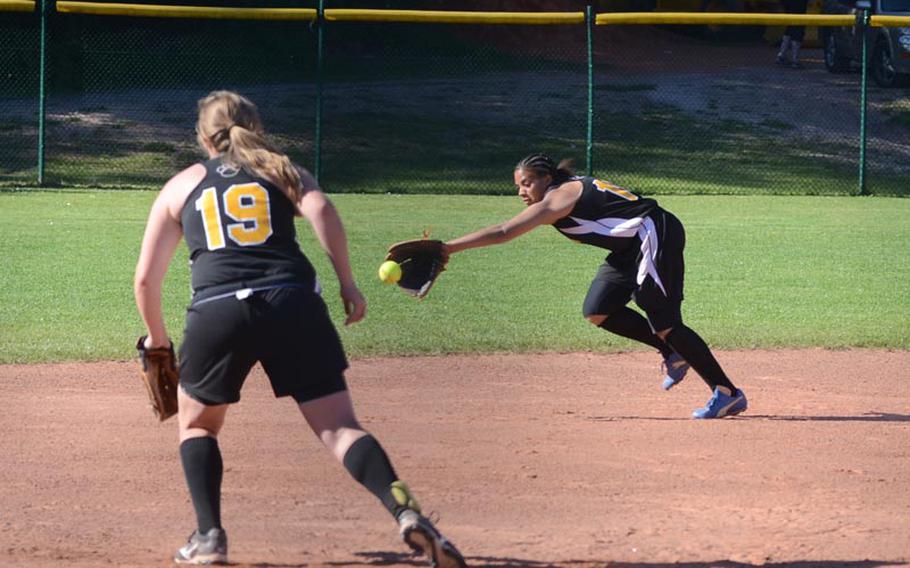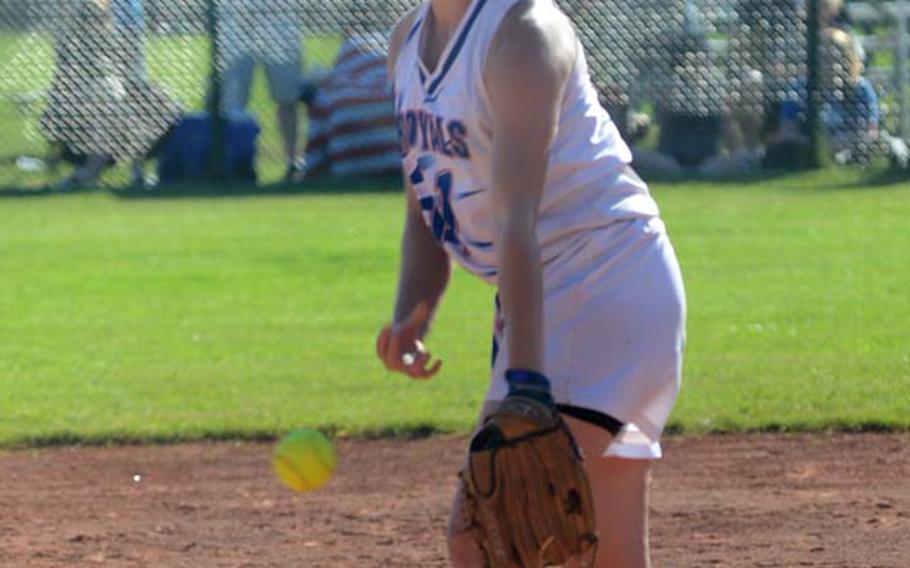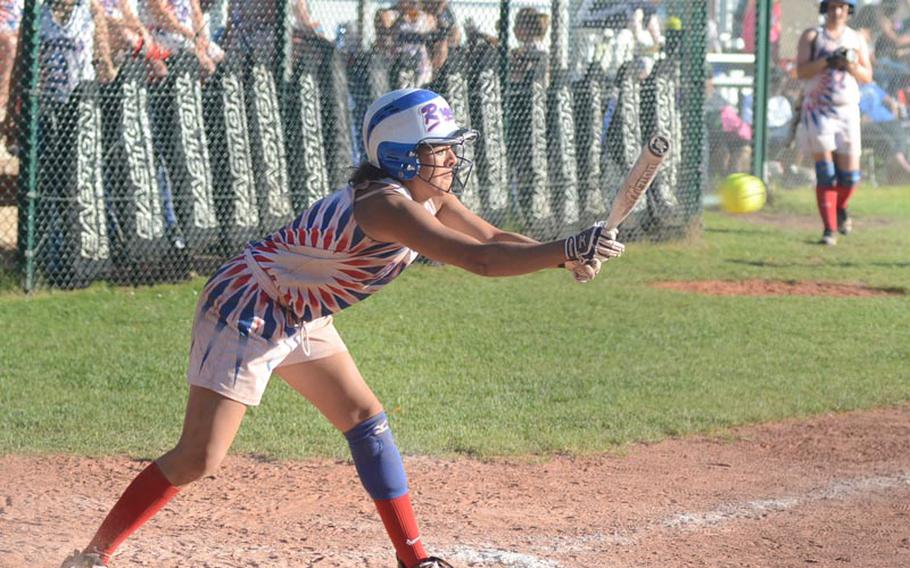 RAMSTEIN AIR BASE – First they beat the unbeaten, then they smoked the reigning champs.
Now Vilseck is a win away from its first high school softball championship, needing to best home team Ramstein on Saturday. That's a considerable challenge, considering the pair of aces the Royals bring to the mound in Kelsey Freeman and Katherine Enyeart.
Coach Jim Hall isn't deterred — he'll counter with senior pitchers Taylor Hall and Deraj' McClinton, both of whom dominated on Friday.
"I'll take my aces against their aces anytime," Hall said.
Vilseck needed three innings in Friday's semifinal to defeat Patch by mercy rule, 18-0. Ramstein edged Kaiserslautern in a seven-inning pitchers' duel, 2-1, with Freeman striking out 10 and Enyeart crossing the plate in the 4th as the deciding run.
"This is honestly one of the best games we've ever played," said the junior Freeman, who enters the finals with a perfect game and two home runs during the tourney.
The finals trip is Ramstein's tenth in the 13 years of the European championship.
Defending champs Patch go home disappointed, as do the Kaiserslautern Red Raiders, who rode the dominant pitching of Lauren Hawkins to an undefeated regular season. Hawkins lost the two games she started on Friday.
Patch missed its own dominant pitcher, Amber Marvin, out with an inflamed pitching shoulder. The Panthers' semifinal performance against Vilseck was marked by multiple mistakes and few answers against Hall.
"I saw a ton of errors," coach Brian Tingey said. "We weren't hitting the ball. Vilseck played awesome."
In other tournament play, Saturday's Division II semifinal matches are set, with Naples set to meet Ansbach and AFNORTH facing Vicenza. Both Naples and AFNORTH enter with perfect 4-0 records for the tourney. Vicenza has fared well, at 3-1, under the pitching of freshman Megan Buffington, and Ansbach emerges from the pack of 2-2 teams with the better run differential over Schweinfurt and Aviano.
In Division III, perfect Alconbury will meet 3-1 Rota in Saturday's final.
Dragons coach Duke Eidt said the small school, based in England and without a regular season, has discovered its talents on the field.
"This is good stuff right here," Eidt said. "This is what a real softball season in the States is for us."
The Division I championship game is scheduled for 1:30 p.m. on Saturday. The D-III teams will meet at 11:30 a.m., and the Division II finals are slated for 3:30 p.m., following a pair of 9 a.m. semifinal matches.
Stars and Stripes reporter David Hodge contributed to this report.
---
---
---
---