Boys track Athlete of Year
Vilseck's Lance saved his best for last
---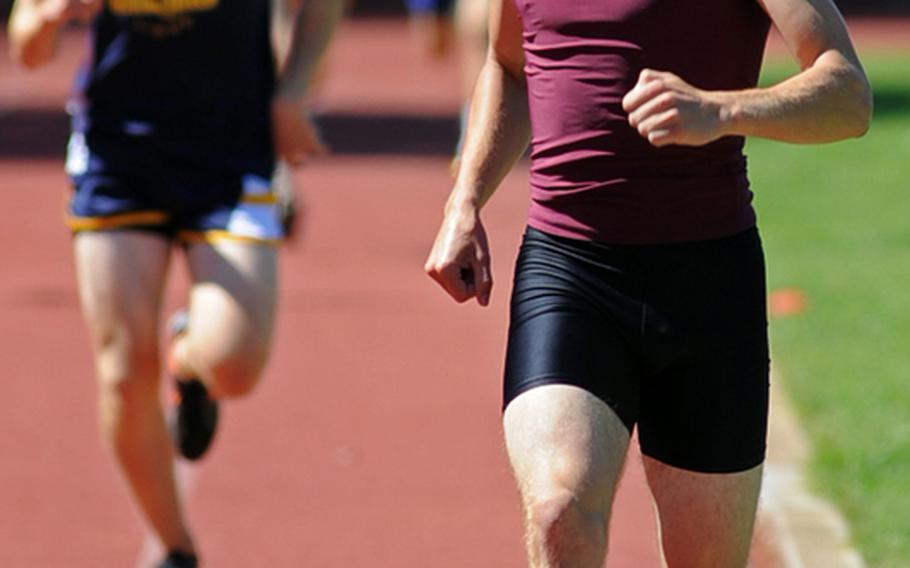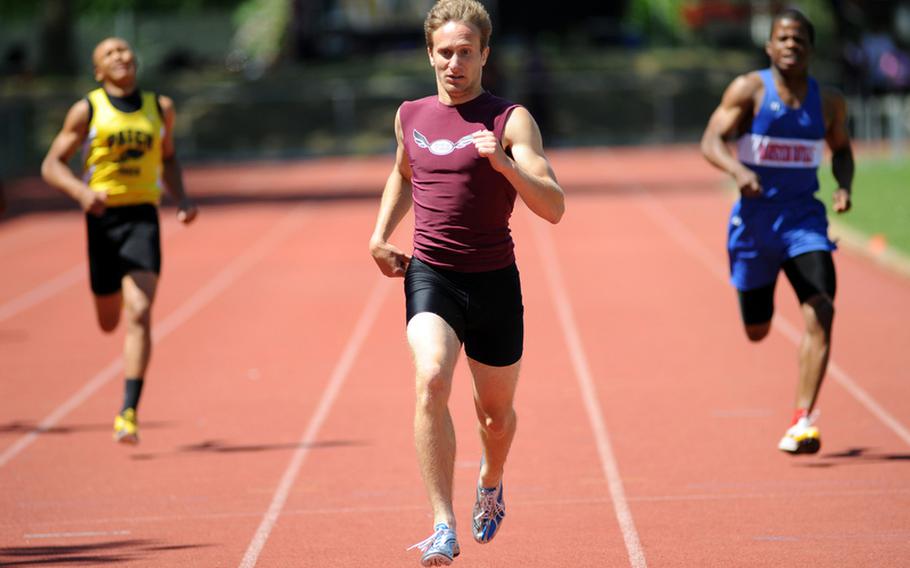 Vilseck track coach Eric Mead knows why Stars and Stripes' 2012 male track athlete of the year David Lance became the European 400- and 800-meter champion last month.
"I credit David's success mostly to his 'hard-headed, never-give-up attitude,' " Mead emailed last week. "He is a real competitor and will fight through the pain to get to first place. I always felt confident that if Davis was in the lead with 200 meters remaining in any race, nobody could beat him."
Lance, who qualified for the European 200 this year, was in the lead with 200 meters left in last month's 400 final, outsprinting defending champion Derrick Flake - who clocked 50.79 - to win the event in 49.96 seconds. Lance also led the 800 and won in 1:55.55, 3.8 seconds ahead of runner-up Tyler Holderby of Heidelberg.
"I could not stop smiling," Lance said by telephone about his double-gold. "I've been trying to do it for three years."
Both winning times were personal bests, Lance said by telephone, especially that 1:55.55.
"I was aiming for 1:56," said Lance, whose seeding time of 1:57.98 run just prior to the final was his first foray under two minutes in the event.
"I spent two weeks visualizing getting to 1:56," Lance said, "and eating carbs and eating protein. I felt great before the race and I felt great afterward."
Except, perhaps, for a brief wave of nausea which almost always accompanies a maximum-and-then-some effort, which Lance dismissed.
"I love the pain of running," he said. "My dad says that if I can walk after practice, I didn't work hard enough."
Lance worked hard enough in the 800 to post the best European gold-medal time since Eric Daneilus of the American School of The Hague ran 1:54.10 in 1987. The DODDS-Europe record in the 800 is 1:53.30, run by Würzburg's Mike Daniels in 1991. Daniels won European gold that year in 1:57.10.
Lance has accepted an ROTC scholarship to Texas A&M for next year. He'll be transferring to DePaul University on a track scholarship as a sophomore.
"The scholarship offer from DePaul came in after he had accepted the ROTC scholarship at Texas A&M," Mead wrote, "so DePaul agreed to hold it for a year until he can transfer from Texas A&M."
Lance plans to spend his summer running with his local German club, but is more than just an accomplished runner.
"I've got a lot of moving parts," said Lance, an Eagle Scout who plans to major in electrical engineering and hopes for a career after his Army commitment in some aspect of foreign affairs.
Even so, look for more from him on the track.
"David is the best male track athlete that I have ever coached," Mead concluded, "and that is saying a lot, because I coached some pretty good runners in the States before I joined DODDS."
---
---
---
---