Vilseck reserves get a chance to shine on court
---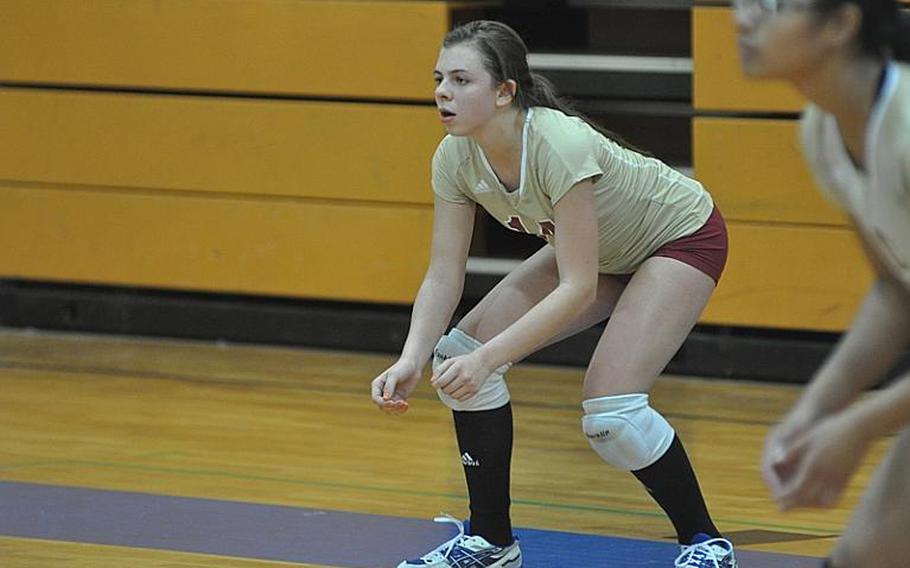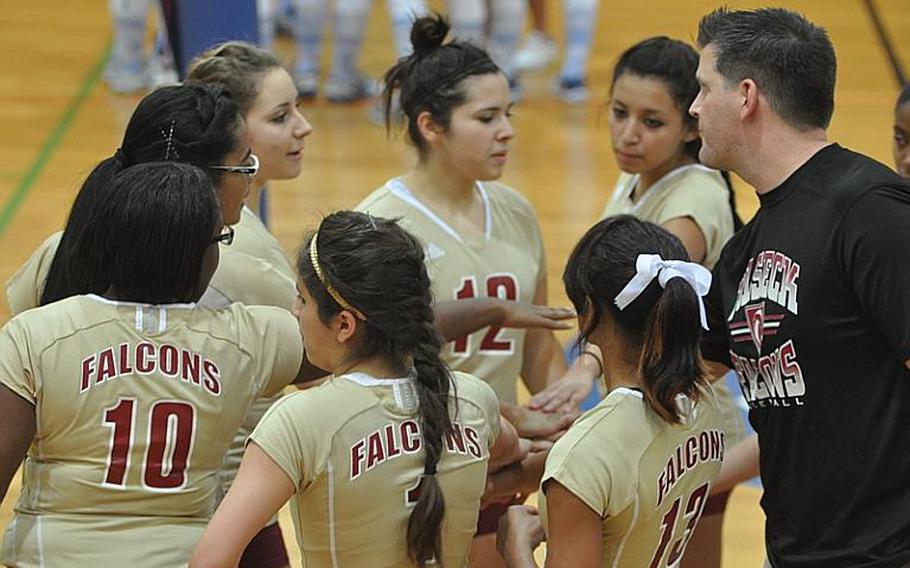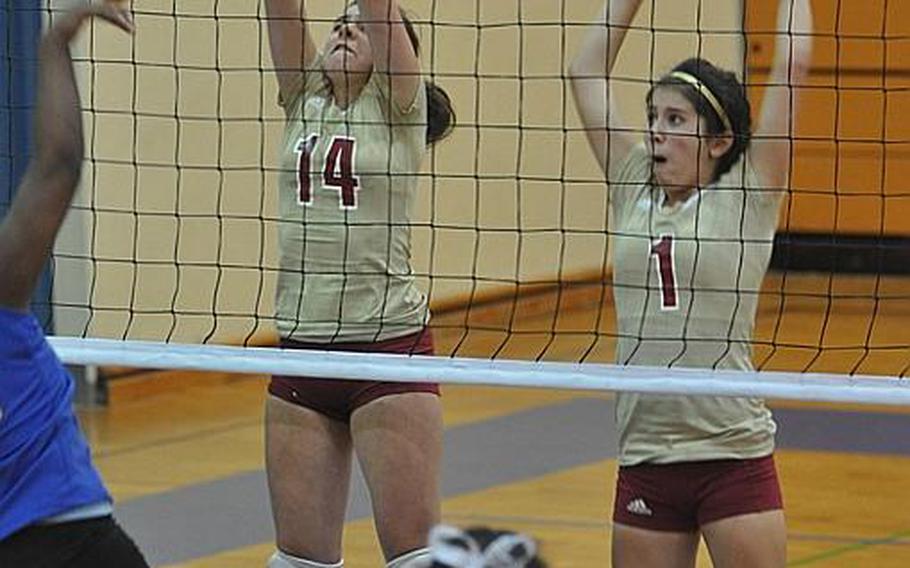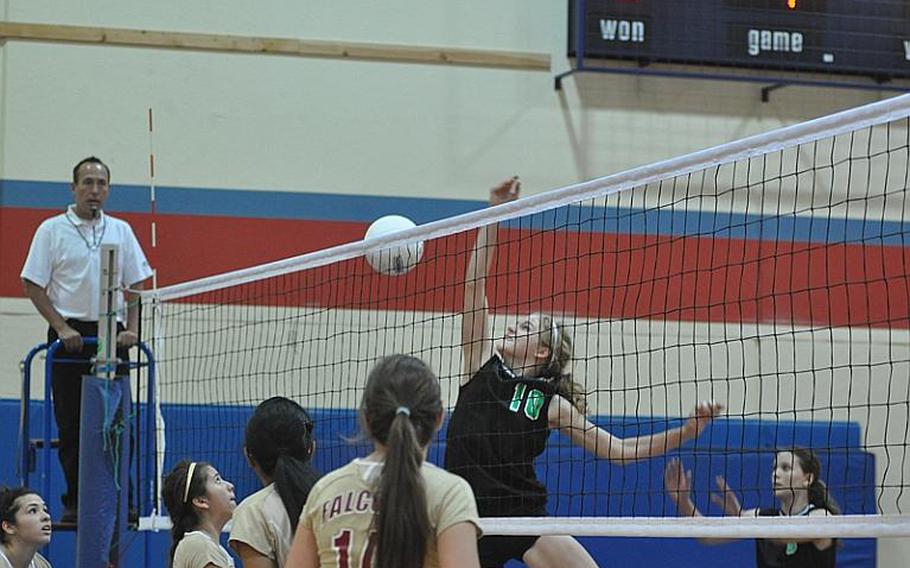 This story has been corrected
SCHWEINFURT, Germany – If Saturday was a preview for what Vilseck will look like next year, Lady Falcon fans have a lot to look forward to.
Five of the Falcons starting six did not travel to Schweinfurt because they are seniors taking standardized tests for college the same day.
"That's our team next year," said Vilseck coach Brian Swenty, following his team's doubleheader victories. "When you are missing five of your starters there is always a question mark there."
The question mark was not there long as junior Taylar Mata had no problem taking on the role of team captain as she led her team past Bamberg 25-22, 25-17, 25-23 and over Schweinfurt 25-22, 25-23, 25-17.
"It felt great, I'm really proud of us we stepped up when we had to, I think we worked really well together for people who haven't played together," Mata said.
The juniors and sophomores of Vilseck didn't dominate vertically, but they played a sound tactical game, according to Mata.
"We have to be a team that plays clean and executes their plays because you know we are all pretty short," said Mata. "We have to work together and just play smart."
In the first game of the day, Bamberg topped Bamberg 25-21, 25-22, 20-25, 25-18. Most of the players played together in Bamberg last year before the two schools split.
Even though Schweinfurt was only able to pull off one win, the Razborbacks played close in all of their games.
Alex Lopez had nine kills, Beth Siatiani had 14 assists and Mata had five aces for Vilseck in the victory over Bamberg.
Siatiani also went 17 of 19 serving with 12 assists in the Falcons' win over the Razorbacks.
Swenty and the Lady Falcons are now getting their minds ready for next weekend's showdown with Heidelberg.
"Heidelberg's are big test – I think if we play as well as we can we have a good shot of being successful," Swenty said.
blottenbergerd@estripes.osd.mil
CorrectionAdriana Sued and Jalyssa Florez were incorrectly identified in picture captions in an earlier version of this article.
---
---
---
---