Girls soccer roundup
Vicenza girls earn second straight rout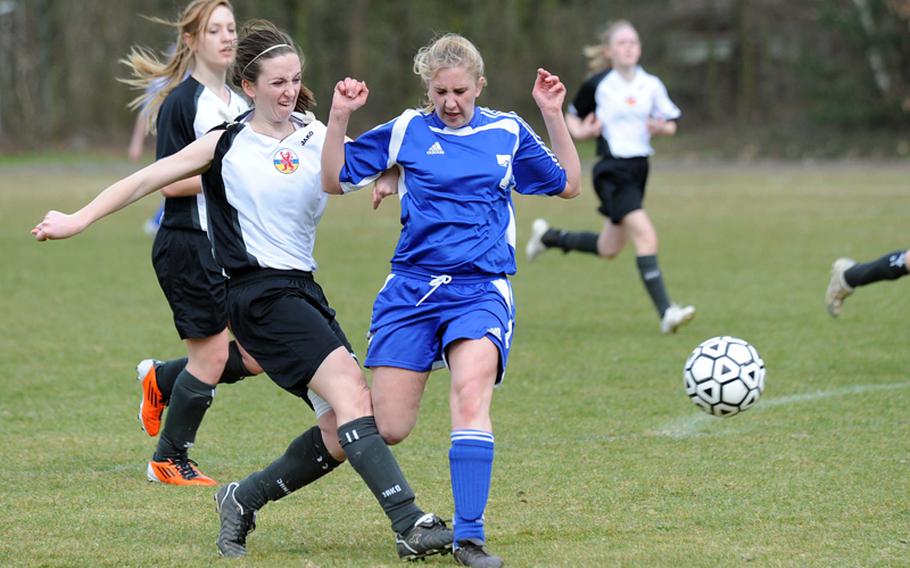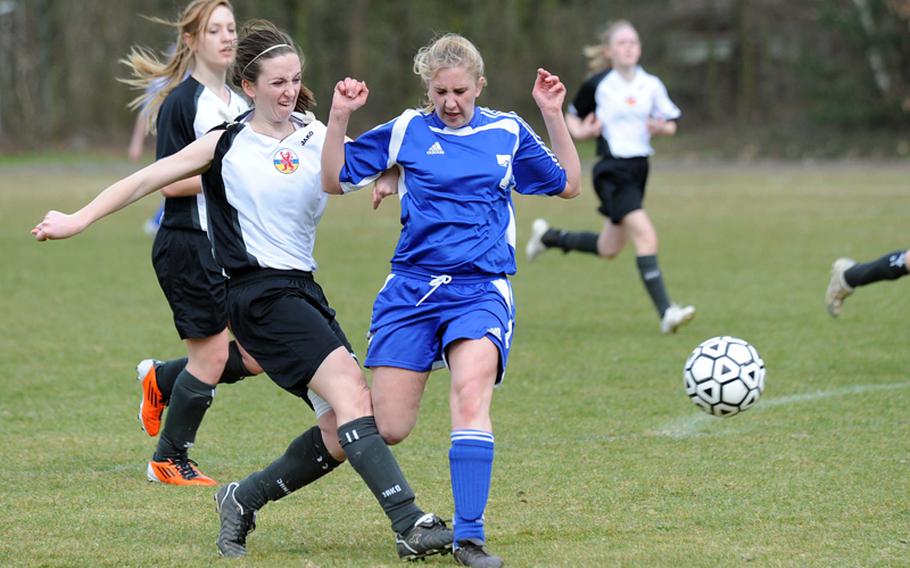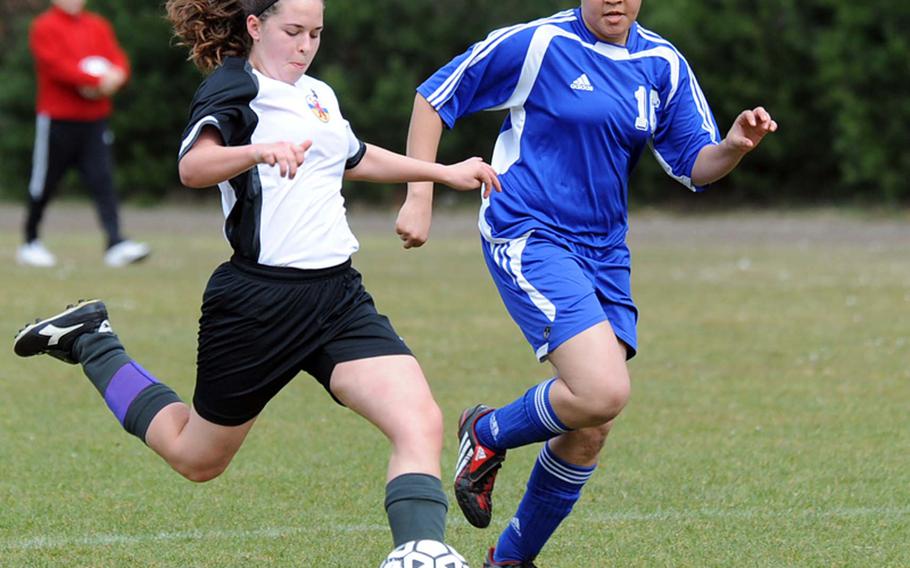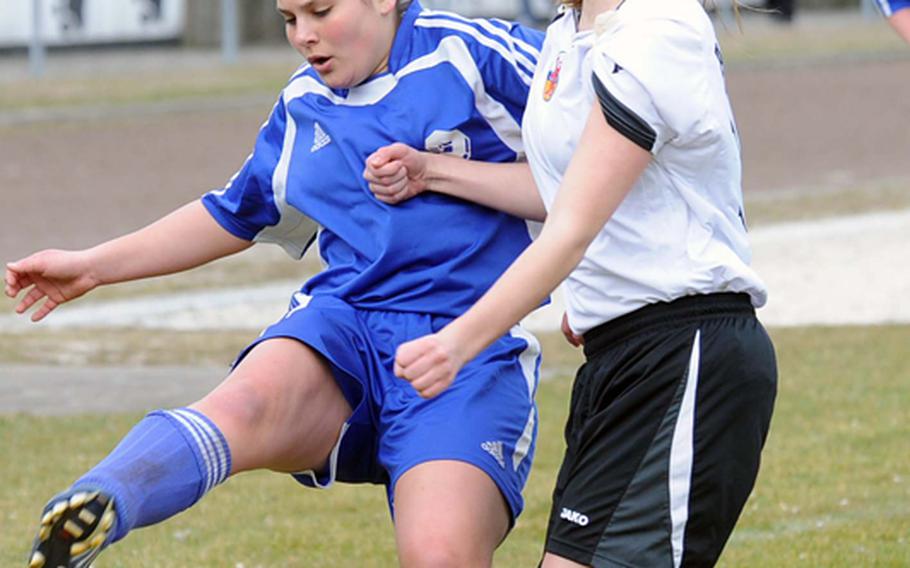 Alexandra Frank scored four goals and assisted on three others Saturday as the Vicenza Lady Cougars continued their romp through the American Schools in Italy League soccer schedule with an 8-0 victory at Sigonella.
Tracie Robinson added two goals and two assists for the Lady Cougars, who have outscored their two foes, the American School of Milan and Sigonella, by a combined 15-0.
Next to try their luck against Vicenza is Marymount International School of Rome, which is to host the Lady Cougars this Saturday. Sigonella (0-2) travels to the International School of Florence on Saturday.
In other girls soccer games this weekend:
AFNORTH 4, Brussels 2: Saturday at Brunssum, Netherlands, Stephanie Seiz scored twice and Kaley Harless posted a goal and two assists to lift the Division II Lady Lions past their D-III guests.
Another Harless, Cassidy, also proved key in the season-opening victory with what coach Kevin Padron called "excellent distribution out of the midfield."
Keeper "Tia" Mullard saved a penalty kick for AFNORTH, which will visit Alconbury on Friday and Lakenheath on Saturday.
Brussels is to host SHAPE on Wednesday before journeying to Menwith Hill on Saturday.
Wiesbaden 5, Vilseck 1: Saturday at Vilseck, Meghan Smith posted a hat trick and Celine Ponte added a goal and two assists as the Lady Warriors rolled to victory in the season-opener for both teams.
Alexis Taylor was the other player who got a shot past Vilseck keeper Thea Dunn, who turned away 14 shots.
Vilseck is to host Heidelberg on Saturday in a Region III tilt; Wiesbaden is to entertain Kaiserslautern the same day in a Region II battle.
Heidelberg 9, Ansbach 0: Saturday at Heidelberg, Melissa Fry scored four times and assisted on another score as the Lady Lions romped.
Aysa Tucker, who missed most of last season with a leg injury, registered two goals and an assist in the season-opener for both teams.
Heidelberg is to next play at Hohenfels on Friday and at Vilseck on Saturday; Ansbach is ticketed for a Friday game at Bamberg.
Black Forest Academy 4, Hohenfels 0: Saturday at Hohenfels, Jenny Ellis scored twice and Stephanie Friehe added a goal and an assist as the Lady Falcons upped their season record to 2-0.
BFA is to host defending European D-I champ Patch on Saturday, while Hohenfels is to entertain Heidelberg on Friday and Mannheim on Saturday.
Aviano 1, Milan 1: Saturday at the American School of Milan, Jessica Spagnoli's goal allowed the Lady Panthers to earn the tie.
---
---
---
---