Veray sets pace on record-setting day in Munich
by
Matt Millham
February 18, 2007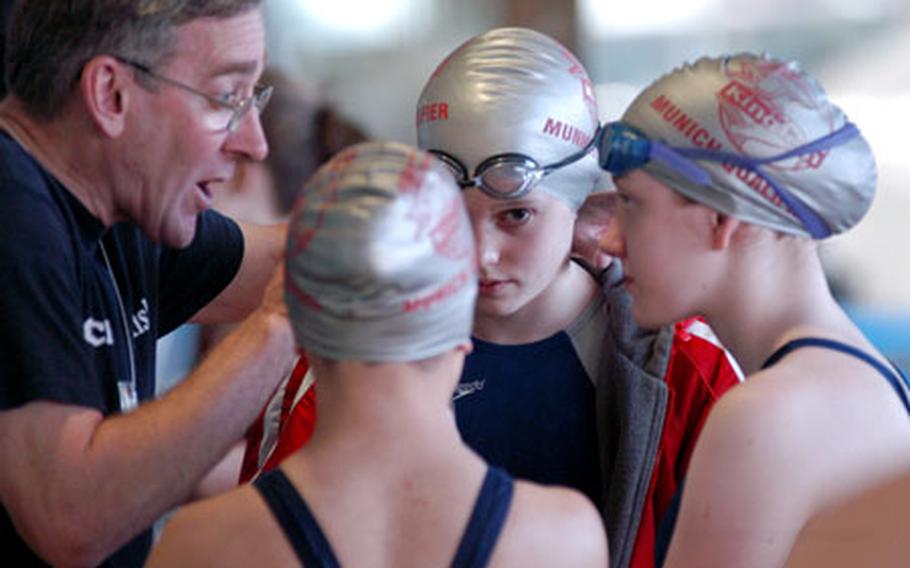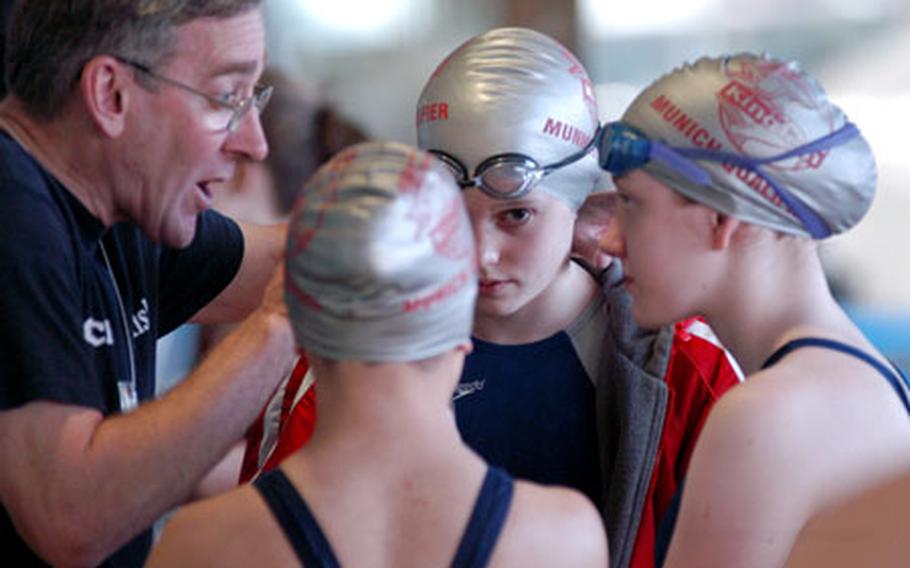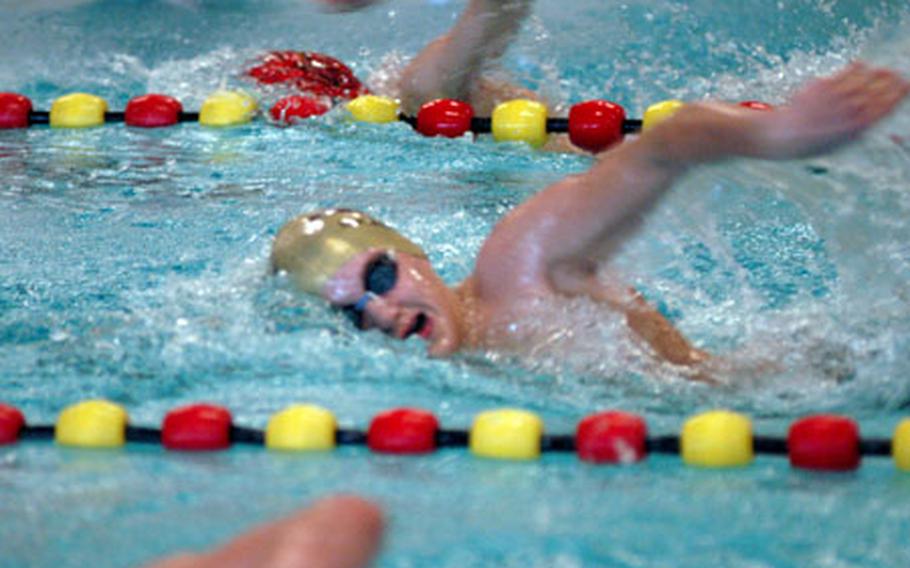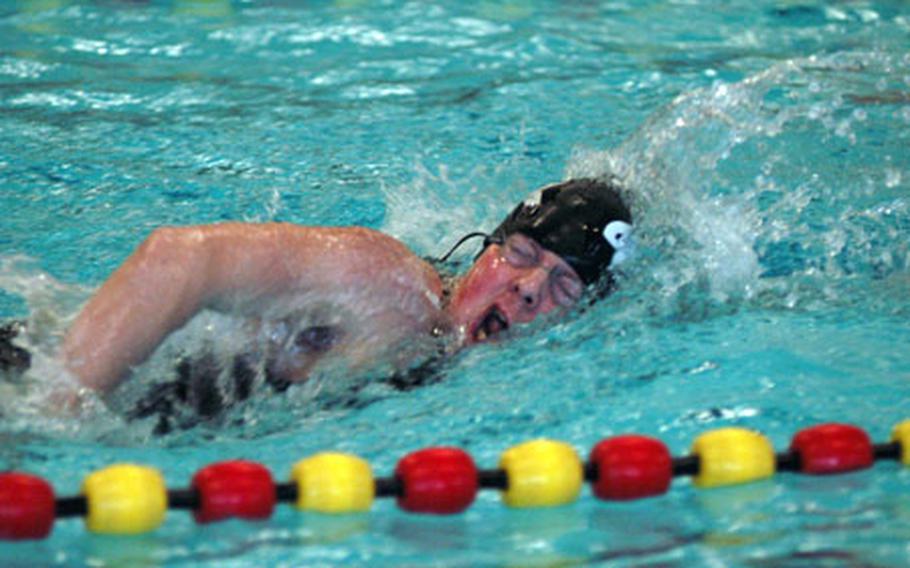 MUNICH, Germany — The European Forces Swim League's 30th Anniversary championship tournament got under way Saturday with more than a half-dozen league records falling before dusk — and there is still another day to go.
Some 480 youths ranging in age from 6 to 19 are participating, and though they're not Olympians — at least not yet — the event is being held in Munich's Olympia Swimmhalle, scene of the 1972 summer games.
Before the day was half over, Natalia Veray, 9, a member of the Naples Tiger Sharks, had broken two records in the 9-10-year-old girls group — one of them her own.
"I really try hard to break the records because my coaches really push me," Veray said.
She smashed the previous 200- meter freestyle record of 3 minutes, 13.05 seconds, with her personal best, a 3:04.80. She also took down the previous 100 freestyle record — her own — by shaving off 1.83 seconds to come in at 1:22.82.
"Last year I think I did good," she said, "but this year, I think I did better."
Since the beginning of the season, Veray has knocked some 23 seconds from the time for her 200 freestyle time, which, she said, is her biggest accomplishment.
Veray might not be in dire need of a swimming role model, but if she were looking for one, Teri Plotkin, the 17-year-old Kaiserslautern Kingfish who still holds the league's 15-16-year-old record for the 200 freestyle, would be a good choice.
In her first year in the 17-to-19 age group, Plotkin destroyed the previous 200 record, held by Maude Gravenhorst, by more than 11 seconds to come in at 2:20.13.
But even hours after the victory — and the record — Plotkin hadn't realized her feat.
"I was just swimming to win it pretty much," she said.
She still had to swim the 400 freestyle later Saturday and the 100 breast stroke on Sunday.
On the 400 freestyle: "The closest person is about 16 seconds back, but you never know what can happen," Plotkin said of her competition's times headed into the race.
She pointed at one of her teammates who had dropped 15 seconds from his personal best in the 200 freestyle earlier in the day.
On the boys side, Lakenheath's Kilian Korth was among the standouts on the first day. The 11-year-old took down the previous 200 freestyle record in the 11-to-12 group with a speedy 2:29.57. The previous record was 2:38.42. He also broke the 100-meter freestyle record with a time of 1:09.57.
But it's not the records he's concerned with.
"I was just swimming to get a PB," he said, using athlete's lingo for "personal best."
He's aiming to take home the highest-points trophy at the end of the tournament. The award goes to the athlete with the highest cumulative points from various events. Swimmers participate in both individual and relay events.
Sunday's activities begin at 9:10 a.m. with a parade of swimmers and presentation of awards to the league's four divisional champions. Swimming starts at 10:15.
---
---
---
---