Washington Nationals salute women in the military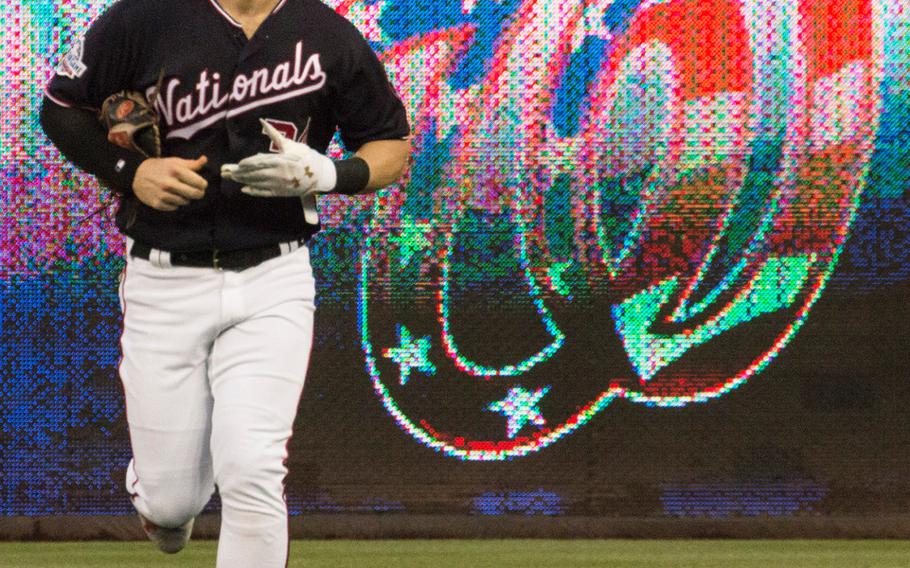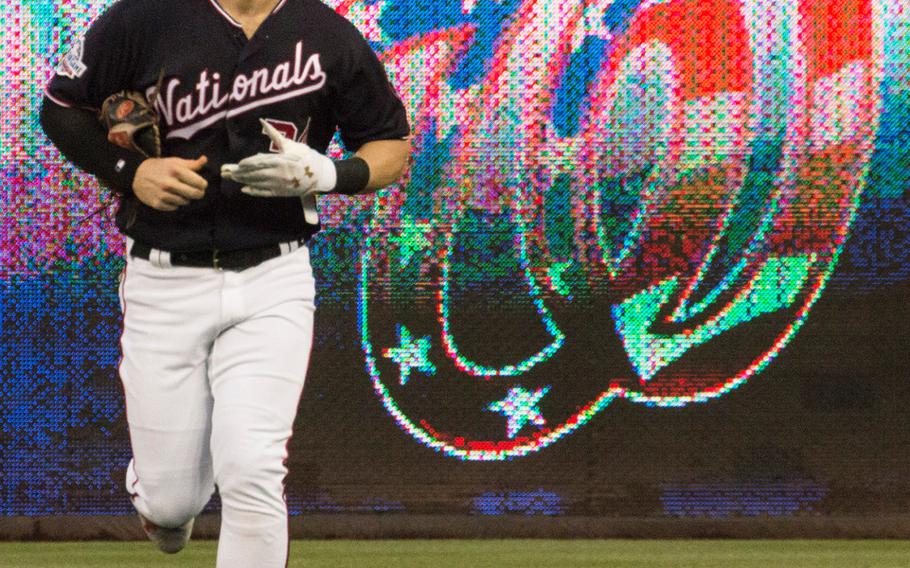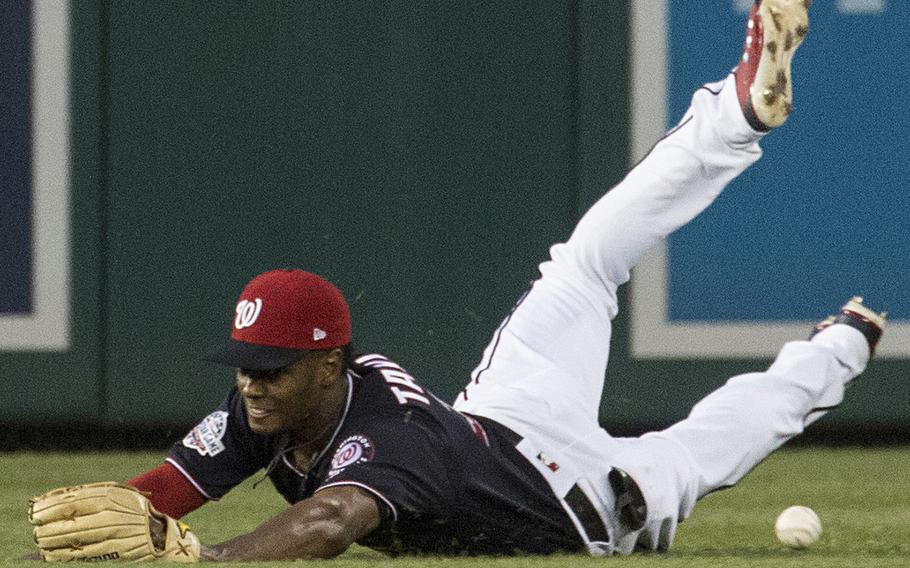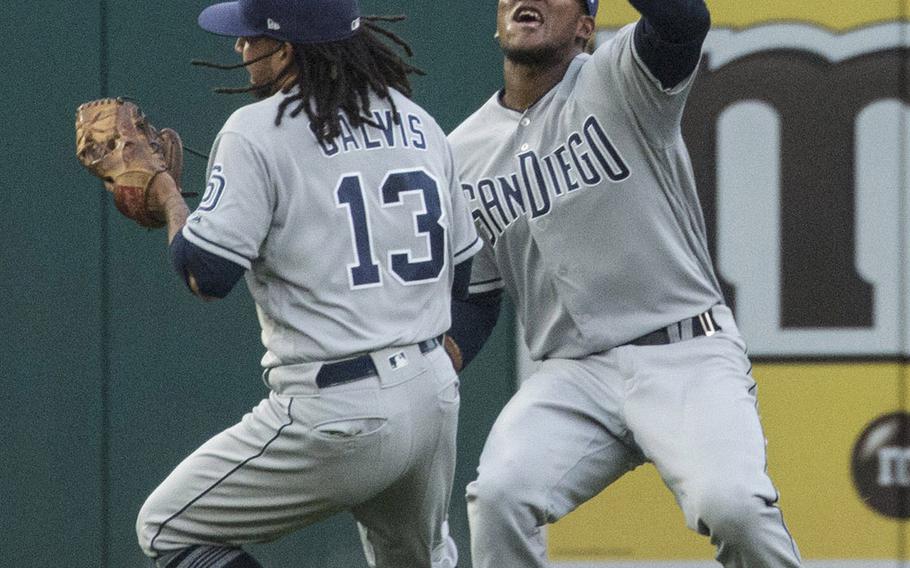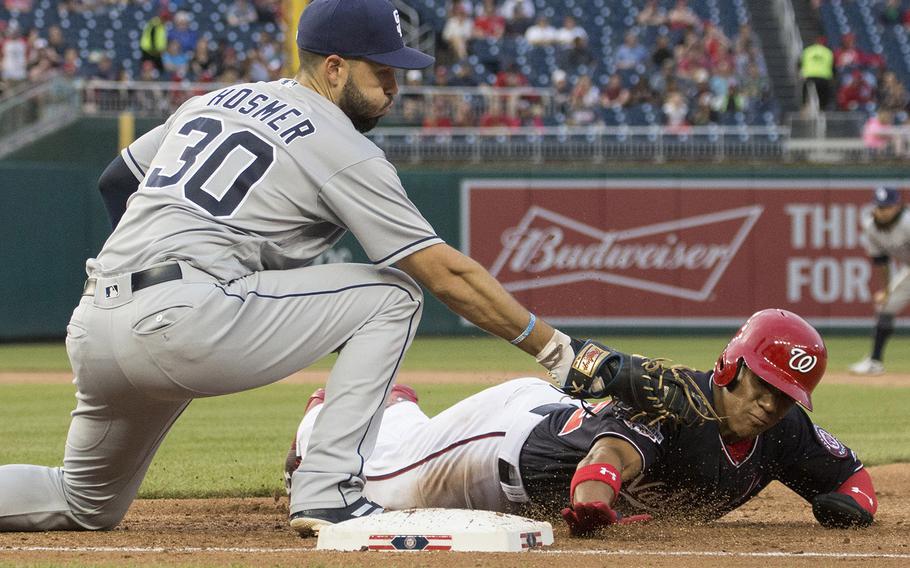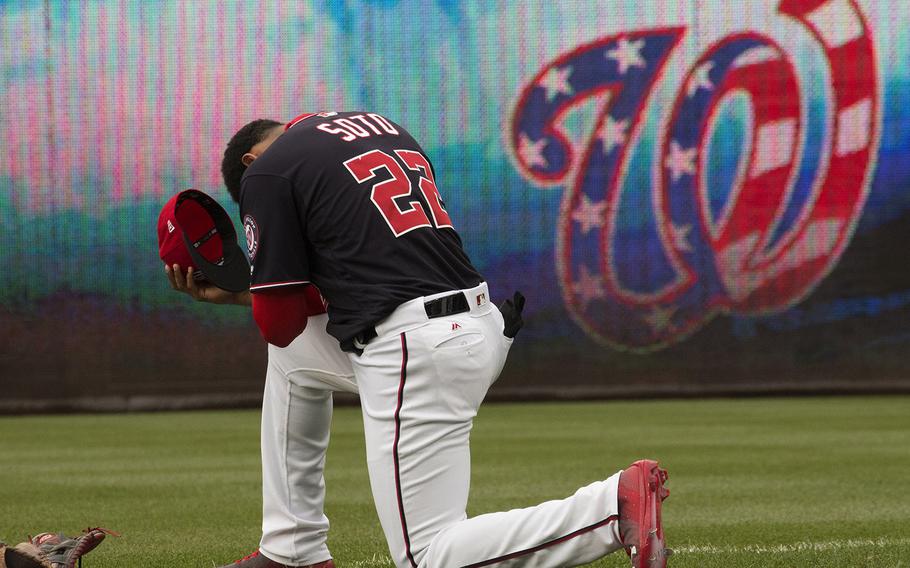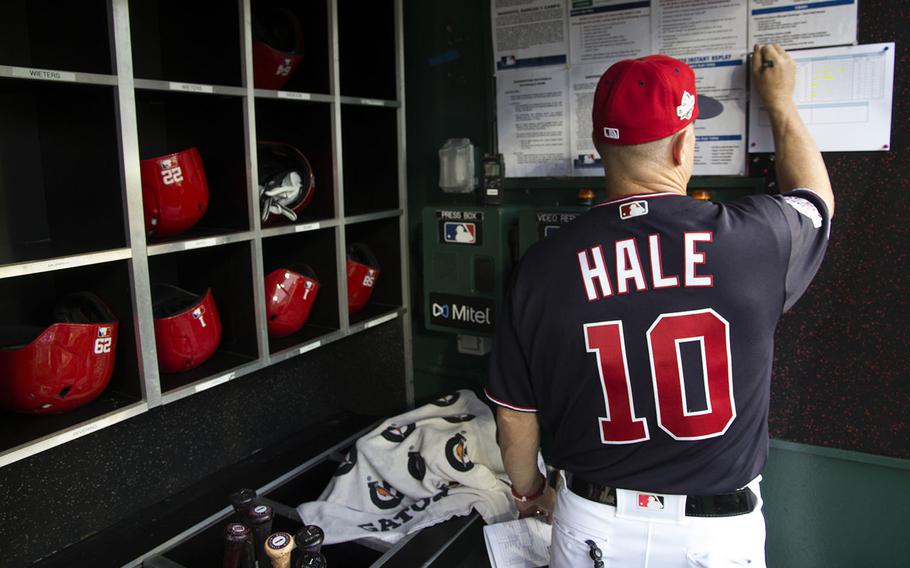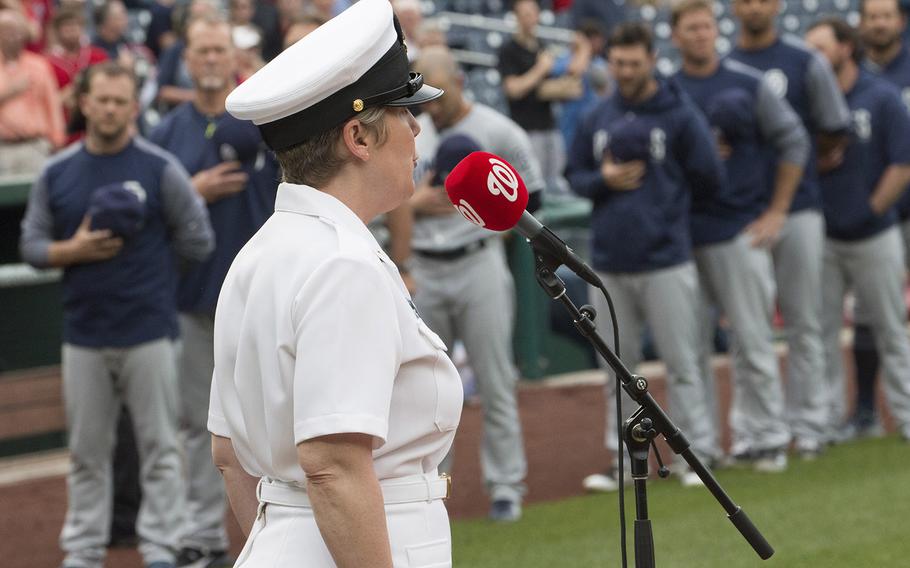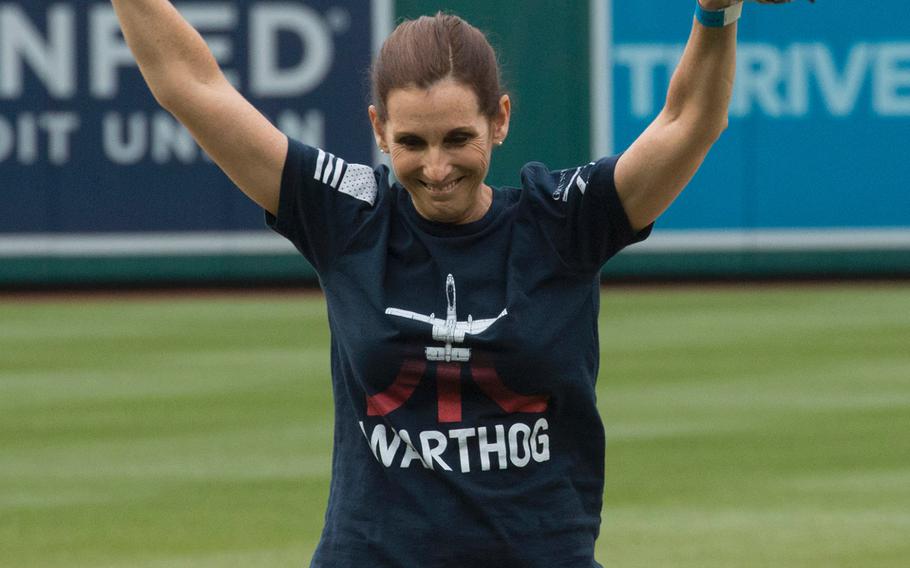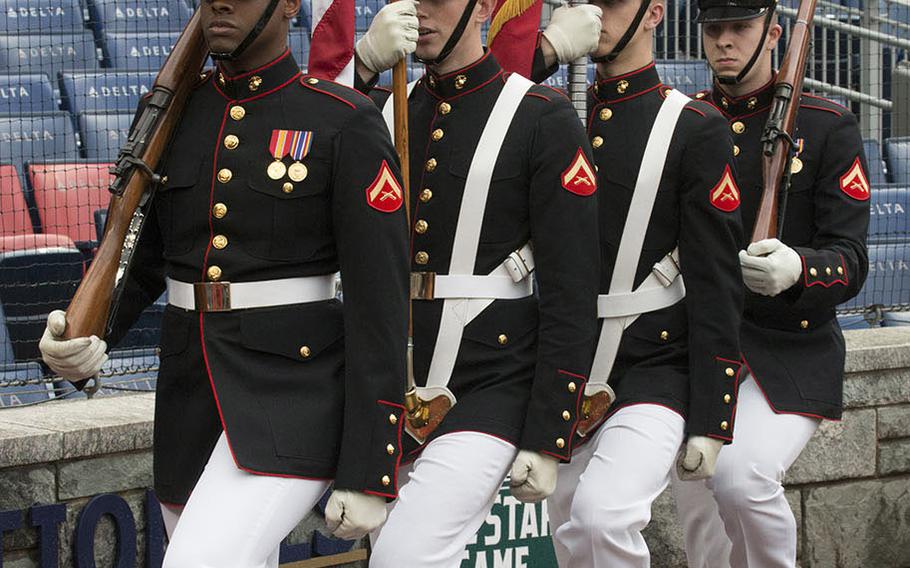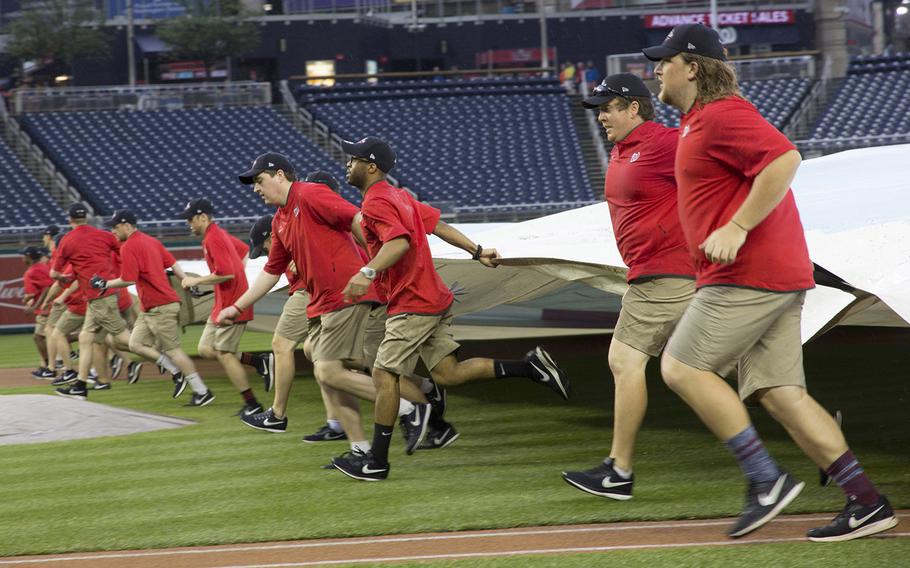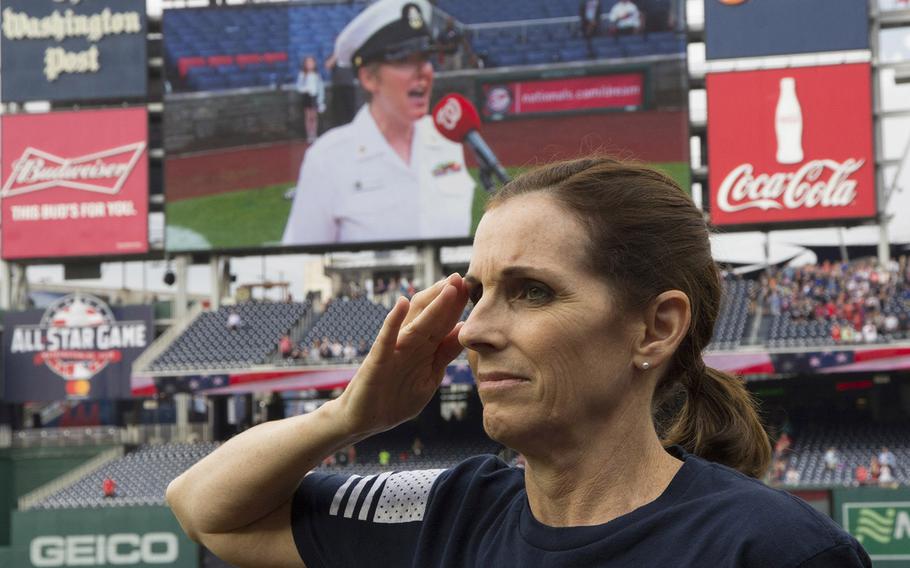 WASHINGTON — America's first female combat pilot was among those honored Tuesday as the Washington Nationals continued their season-long patriotic-themed program with Women in the Military Day.
Rep. Martha McSally, R-Ariz., threw out the ceremonial first pitch before the Nationals hosted the San Diego Padres at Nationals Park. McSally wore a t-shirt depicting an A-10 Thunderbolt II "Warthog" aircraft like the one she flew in the Middle East and whose place in the nation's arsenal she has championed amid efforts to retire the plane whose support capabilities make it popular among ground troops.
The national anthem was sung by Chief Musician Shana Sullivan of the U.S. Navy Band.
The Nats won the game, 2-1.
Other 2018 games in the Nats' Patriotic Series include Independence Day (July 4 vs. Boston) and Heroes Day (Sept. 9 vs. the Chicago Cubs).
Also on the schedule are Military Branch Days, honoring the individual services. The Navy was in the spotlight on May 1; remaining are the Army (June 10 vs. San Francisco), the Marine Corps (July 31 vs. the New York Mets), the Coast Guard (Aug. 4 vs. Cincinnati) and the Air Force (Sep. 20 vs. the Mets).
The Nationals and PenFed also offer a "Tickets for Troops" program in which active-duty servicemembers, dependents, veterans, retirees, and reservists can get complimentary or discounted tickets.