Unheralded BFA topples Patch, beats Bitburg in D-II final
by
Kevin Dougherty
May 23, 2004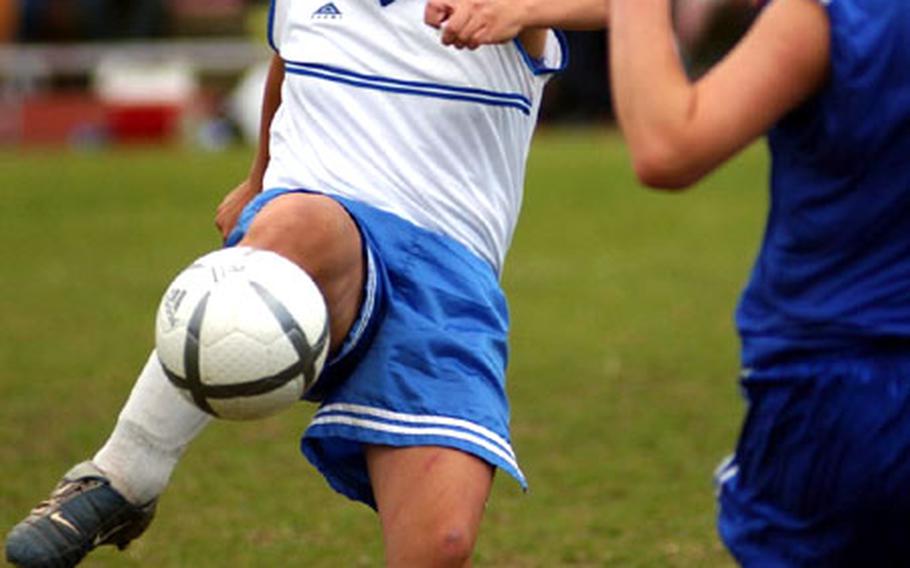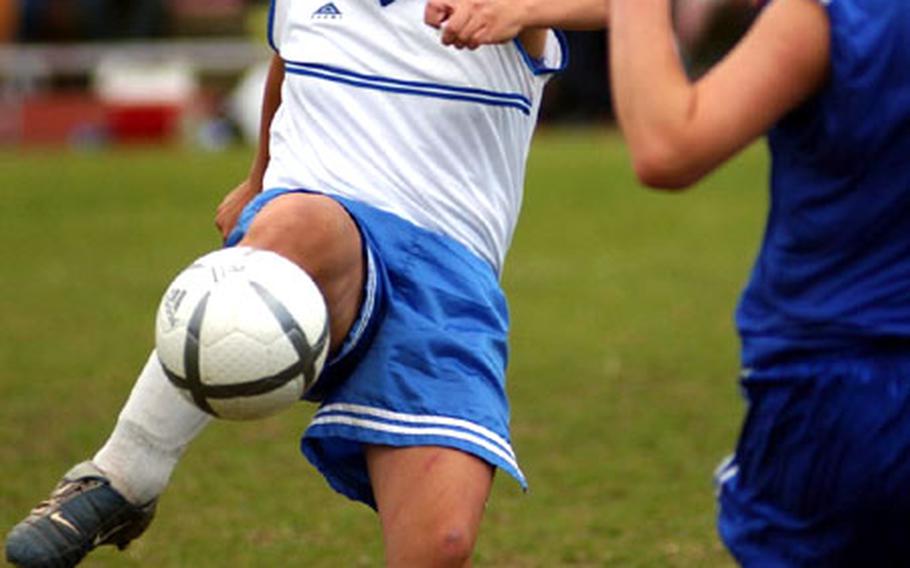 RAMSTEIN AIR BASE, Germany — When the European Division II soccer playoffs kicked off, Christina Rempel said many people probably looked past Black Forest Academy.
That's not the case any longer.
When the final whistle sounded to end Saturday's title game, it was the Falcons celebrating, not five-time defending champion Patch, which wasn't even on the field.
Rempel scored the game's only goal in the opening minutes to give Black Forest Academy a 1-0 victory over Bitburg. It's the first time since 1998 that a team other than Patch has won the Division II crown.
"It was an even game," said Bitburg coach Tara Rassas. "We just couldn't get the ball in the net. That's what it comes down to."
The Falcons, who were just 3-2-2 during the regular season, beat Patch on Friday 1-0, while Bitburg advanced to the title game with a 2-0 shutout of AFNORTH.
For Bitburg, the tournament was a chance to show how far they've come since a slow start to the season resulted in a 3-4 record.
"We had some tough games that we should have won," Rassas said. "We just put it together for the tournament."
But in the championship game, it was the Falcons who applied the pressure and emerged with the D-II crown.
"We were an underdog," Rempel said. "We knew we could do it. We just started clicking."
Rempel scored from roughly 20 feet out after taking a nice pass from junior Sarah Althaus.
In the second half, BFA continued to press but neither team scored. Every time Bitburg mounted a charge, BFA managed to disrupt it.
"Our defense is what kept us in it," Rempel said. "They were very strong."
BFA is a private school located near the German-Swiss border. Rempel said the four-hour bus ride home would not seem so long this time.
"It was such a treat for them to be in a championship game," said head coach Chris Greathouse.
Not to mention, to win it all.