Unbeaten Kubasaki boys break Kadena hex
by
Dave Ornauer
December 7, 2010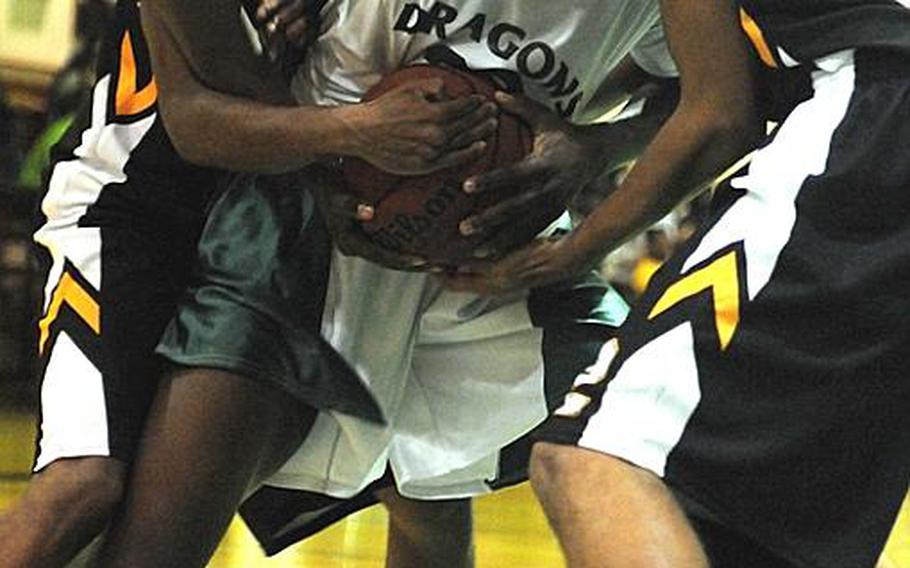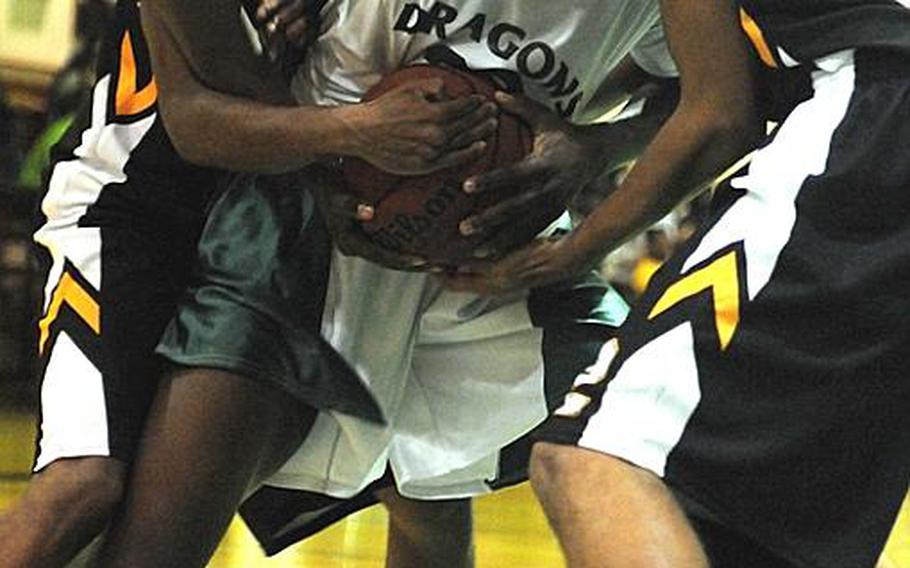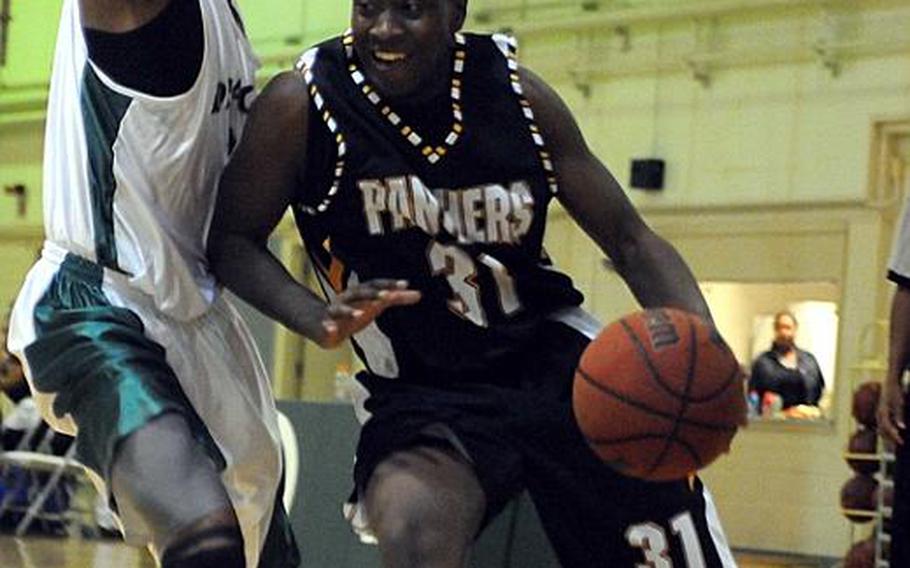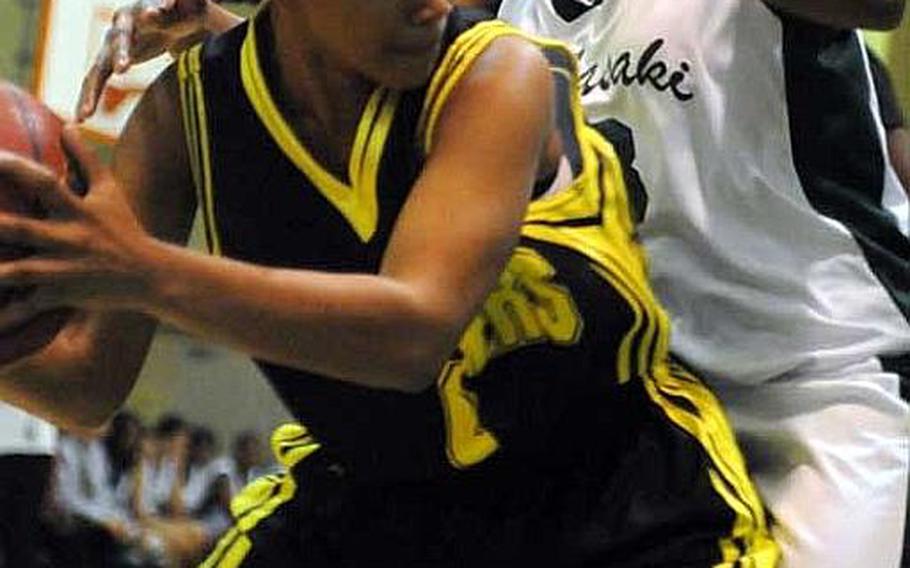 CAMP FOSTER, Okinawa – It took coach Jon Fick and his Kubasaki boys basketball program 21 tries, but the Dragons finally snared a win over Kadena in an Okinawa Activities Council regular-season game.
C.J. Crenshaw notched 22 points and Kentrell Key just missed a double-double with 14 points and nine rebounds as the Dragons outscored the Panthers 26-8 in the first quarter and pulled away for a 79-54 triumph Tuesday in the first game of the OAC four-game season series.
"It feels good for every one of these guys, especially the ones who've been here," Fick said of Key and fellow senior Kai Yamaguchi plus the juniors who've suffered through the hard times. "Kadena's tough to beat. They're always tough to beat. They're always well coached. Any time you can win against them in any sport, it's a big deal for us at Kubasaki."
Not since the late Chris Sullivan, who died in April 2006, coached Kubasaki had the Dragons won a regular-season game against Kadena. The Dragons did get a rare win over the Panthers, 75-65, en route to winning the 2007 Okinawa-American Shootout.
Kubasaki scored the game's first six points in a 10-2 opening run and led by as many as 31 points several times in the third quarter. Ryan Jackson had seven rebounds and five assists and Brandon Crawford 10 points for Kubasaki, which has begun the season 11-0. Skylar Warren and Jason Sumpter each had 11 for defending Far East Division I Tournament champion Kadena.
"We're going to see them down the road, (and) they're not going to be like this every time," Fick said. "We know every time we meet this team, it's going to be a challenge and it's going to be competitive every time."
Kadena's girls held equal sway over Kubasaki to win a third straight game after opening the season with five straight losses.
Maria Vaughan scored 14 first-half points and recorded 16 steals, while Anissa Fitz had 11 points and 11 rebounds and Jasmine Pressley 10 points and seven steals as the Panthers forced 35 turnovers while committing just six in a 71-30 throttling of Kubasaki.
The Panthers rallied from an early 4-0 hole by scoring 11 straight points. Bianca Johnson, who sat out last season, led the Dragons with seven points in her return to the game.