Umps go out of their way to make the call
---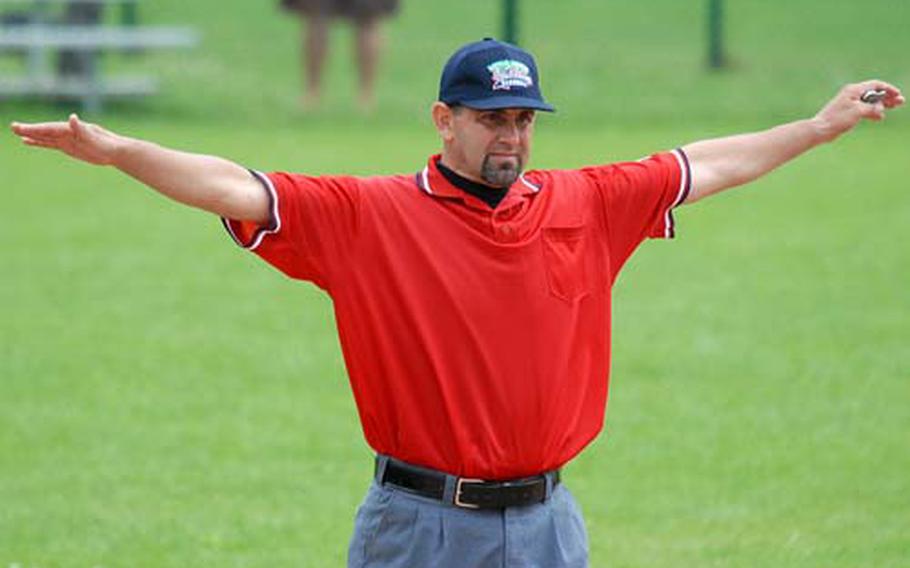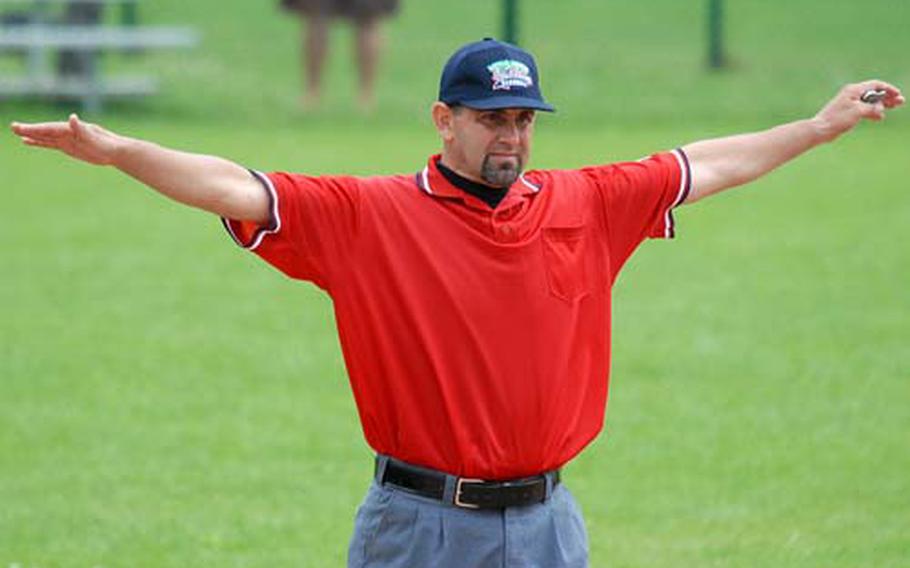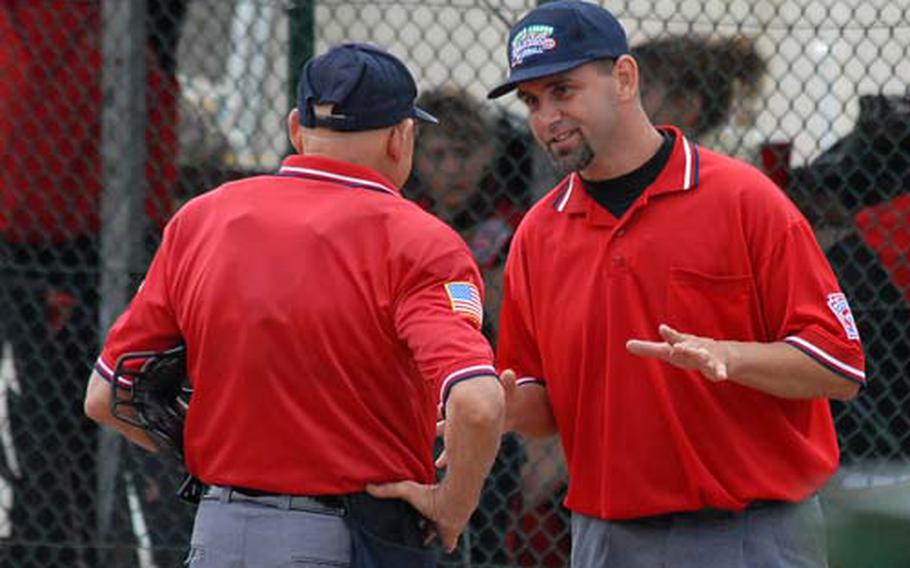 RAMSTEIN AIR BASE, Germany — You can't take a step at any Little League game without running into legions of volunteers — coaches, officials, scorekeepers, groundskeepers, etc.
But umpires Jack Ruscoe of Salem, Ore., and Joey Broxmeyer of Rialto, Calif., are giving much more than their time to Little League Softball's European Regionals.
"All of our umpires pay their own expenses," tournament director John Kuykendall said. "It costs these guys more than $1,000 to come over here and umpire this tournament."
For Ruscoe, money's no object when it comes to fueling his passion. He's umpired European Little League tournaments 14 times since 1994.
"I love this game," he said by way of explanation after calling balls and strikes in Wednesday's Kaiserslautern Military Community-Georgia game. "My three boys went through the system. I managed them for eight years and then five years more after that. I started umpiring in the '90s, and it got into my blood, I guess. [Coming to Europe] is the highlight of the year for me."
For Broxmeyer, father of 6- and 4-year old sons, volunteering to officiate here fulfills a formerly missed opportunity.
"It's a life experience for me," said Broxmeyer, who's been umpiring Little League for 12 years. "I turned down an assignment to Germany when I was in the Army in the '90s."
Broxmeyer, who, according to Kuykendall, dipped into his retirement savings to help fund his trip here, also received financial help from friends and neighbors in California. They collected bottles and aluminum cans and made donations to make his trip possible.
His support group was 31 strong, Broxmeyer said after mailing thank-you cards with German stamps as souvenirs to each person who helped him.
He added that he'd like to continue helping Little League Baseball in Europe.
"Hopefully," he said, "I'll be back."
---
---
---
---