U.S. starts to toughen up for World Cup with 1-0 win at Kaiserslautern
by
Charlie Coon
March 3, 2006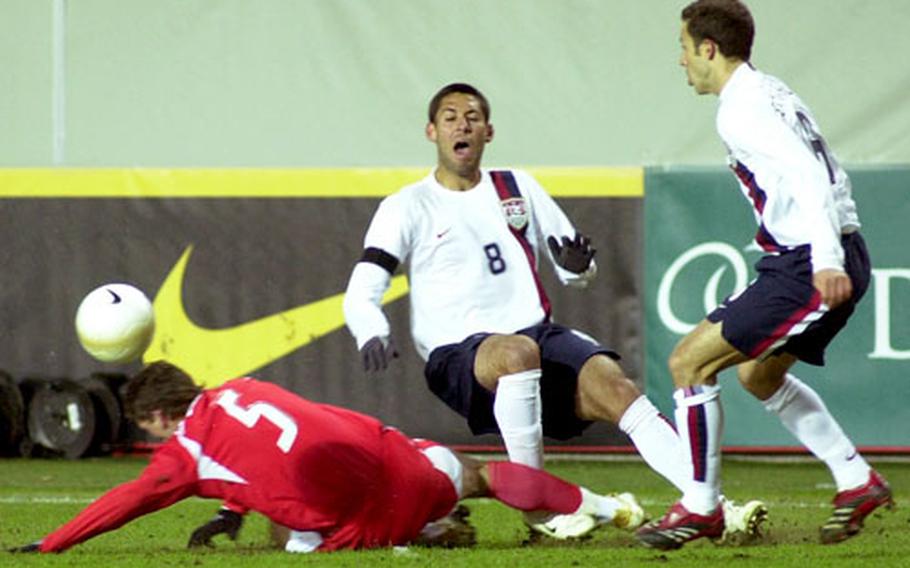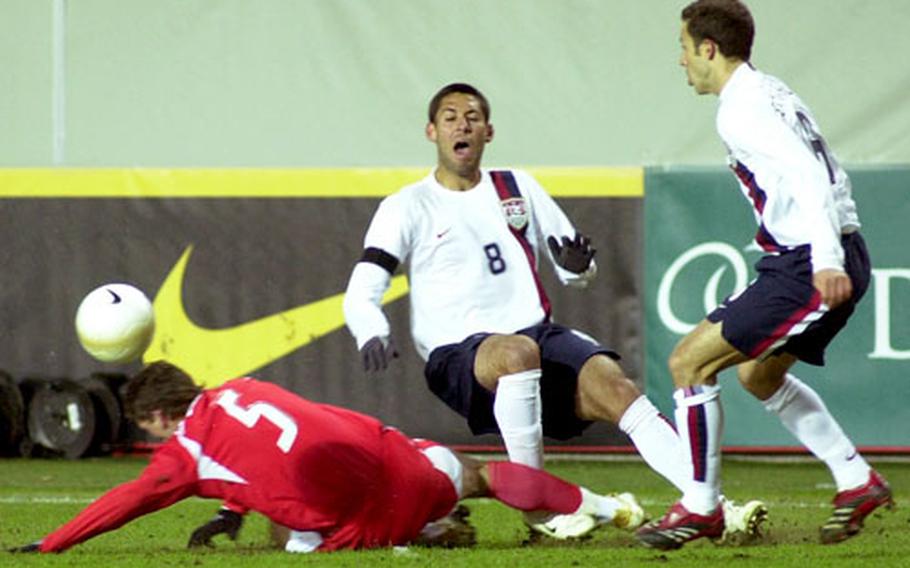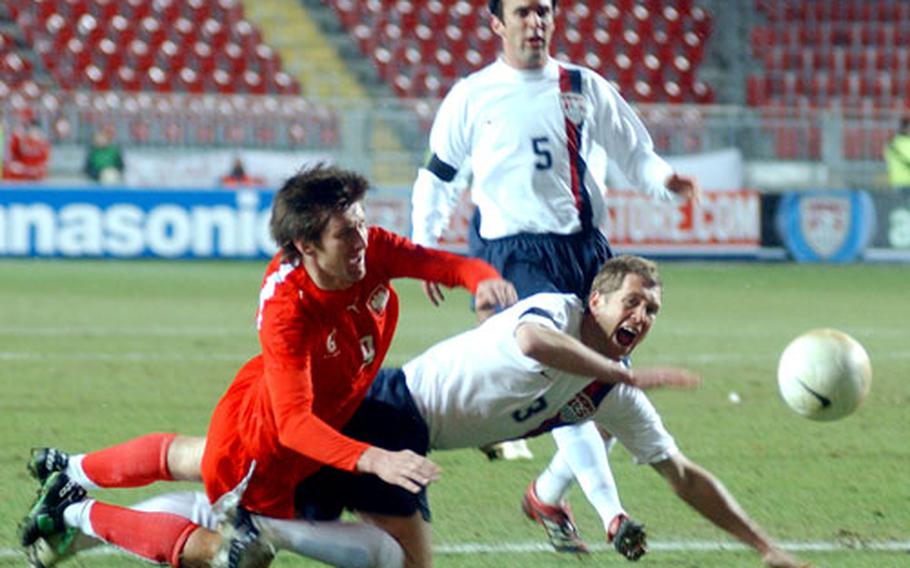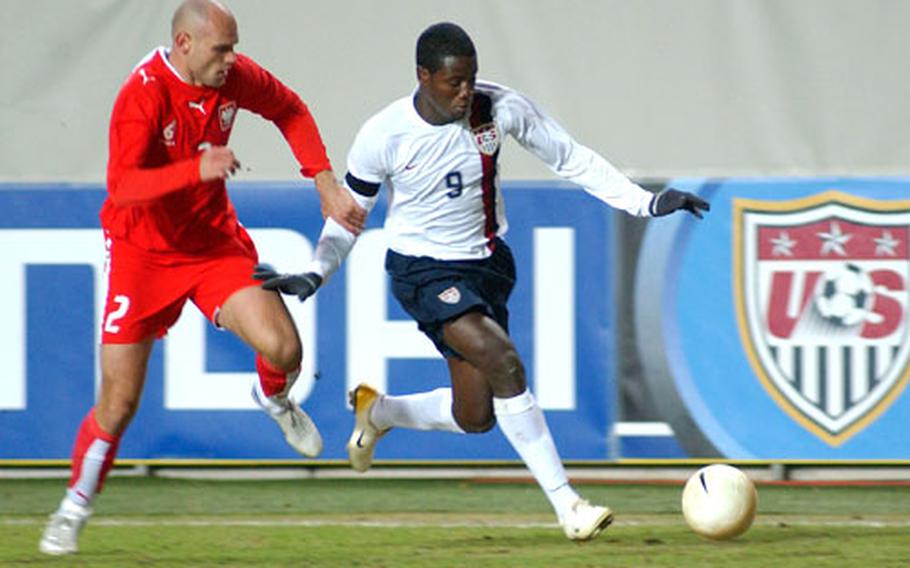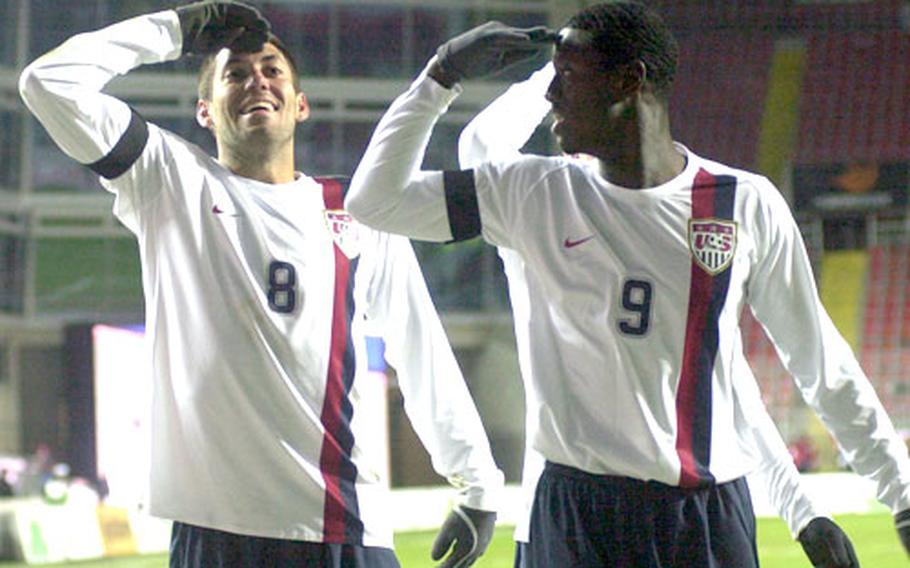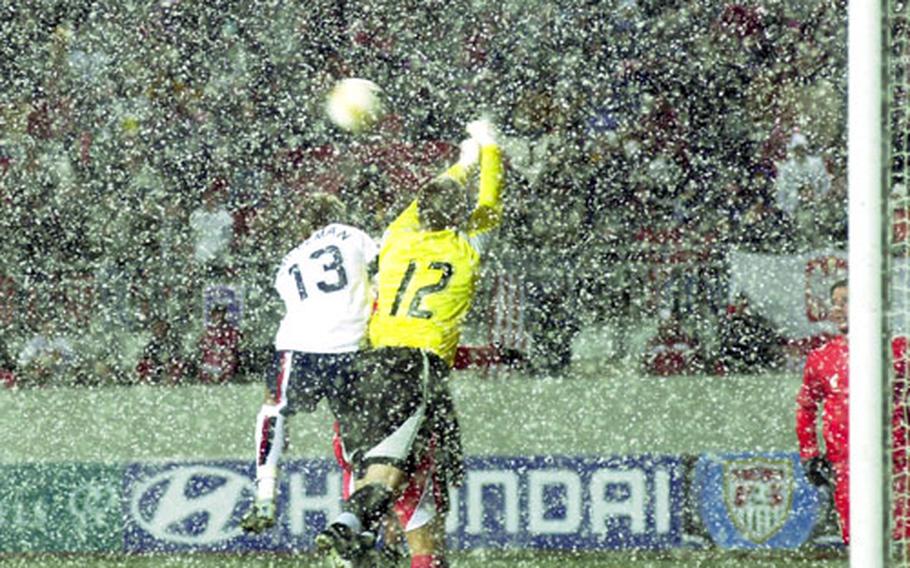 KAISERSLAUTERN, Germany — The World Cup gala starts on June 9 in cities that will throw big parties, with games played on fields of shiny new turf inside of raucous, sold-out stadiums.
For the players, preparation sometimes means slugging it out with a stubborn opponent in the wind and snow, on frozen turf in a foreign place, inside a stadium that's more empty than full.
Call it the toughening of the U.S. men's soccer team.
"It was one of those games where one of the teams had to take advantage of an opportunity, and we were that team today," U.S. coach Bruce Arena said after the Americans defeated fellow World Cup finalist Poland 1-0 on Wednesday.
Clint Dempsey scored the winner on a header two minutes into the second half. Eddie Lewis set up the chance with a cross from left wing. Taylor Twellman and Polish goalie Artur Boruc converged on the ball, which Boruc punched at but missed. The ball glanced off Twellman's head to Dempsey, who was open for the header into an open goal.
The U.S. improved to 4-0-1 this season. It came on a night when most of the other 30 World Cup-bound teams were also playing international "friendlies" and honing their squads for the monthlong tournament.
But unlike recent, high-scoring victories over out-manned Norway and Guatemala, Wednesday's win against a strong Polish squad was more like what looms ahead for the U.S. side.
"It was good for any team that won today that's playing in the World Cup," Arena said. "Psychologically, it's always important.
"We've had a good start to the year, however we realize that come June 12th, 17th, and 22nd, the games are going to look a lot different than the games we've played so far in 2006."
Those dates are when the U.S. plays its group games, and the Americans are in a strong group along with Italy, Czech Republic and Ghana. They open on June 12th against the Czechs in Gelsenkirchen. Only the top two teams in each group advance to the single-elimination final 16 bracket.
The Americans will take a big bite of the big time on March 22 when they face World Cup host Germany in Dortmund before a likely sellout. The Germans are under excruciating pressure to perform following their 4-1 shellacking on Wednesday at the hands of Italy.
The U.S. team looked rattled for the first 30 minutes against Poland, which had several thousand fans among the 13,395 in attendance at Fritz Walter Stadium.
The Americans gave up a handful of good chances in the early going. On one, defender Oguchi Onyewu blocked a close-range shot by Miroslaw Szymkowiak that seemed destined for an open net.
But the young U.S. squad, which had five players age 23 or younger in its starting 11, recovered from their slow start by scoring early in the second half and carrying play for most of the rest of the way.
"That's all part of the game," Arena said. "We're going to see plenty of times in the World Cup where our opponents are going to have the edge and be in control of the game for a number of minutes.
"For our players to keep their concentration, and keep their confidence, and grind it out and get the win, was big."