Far East roundup
Two records fall in first day of track finals
by
Dave Ornauer
May 21, 2018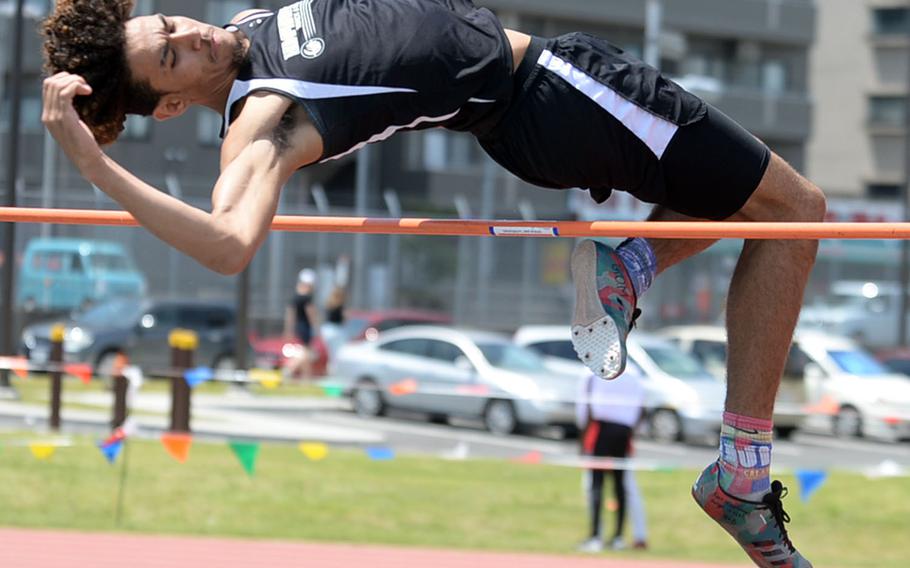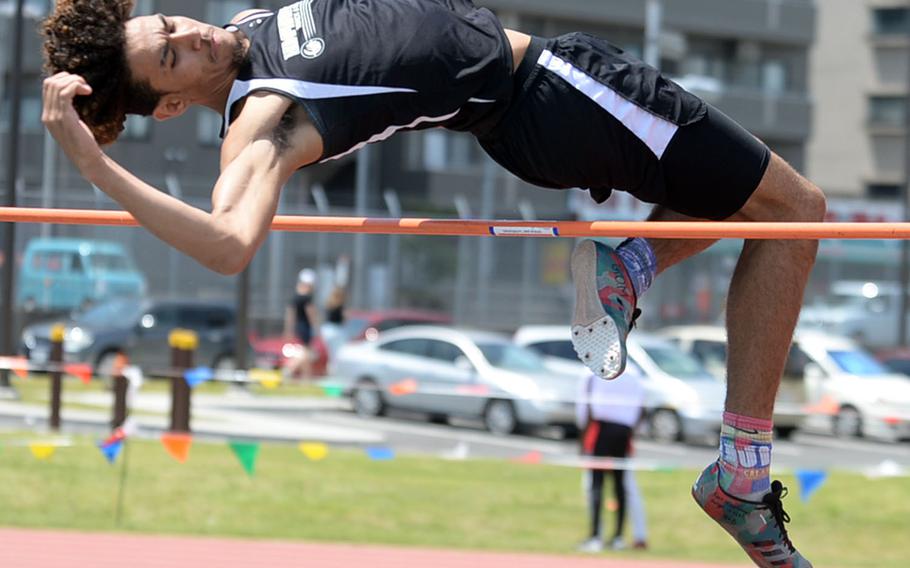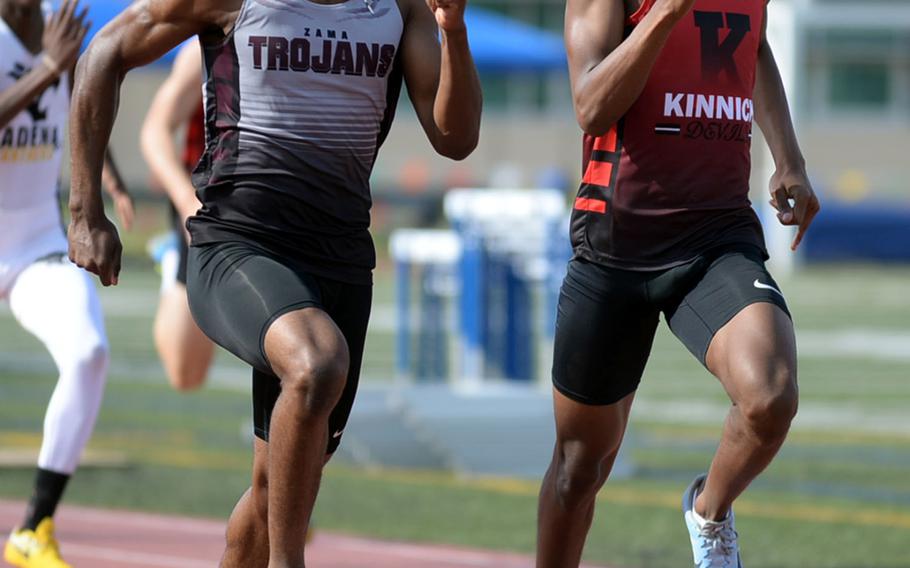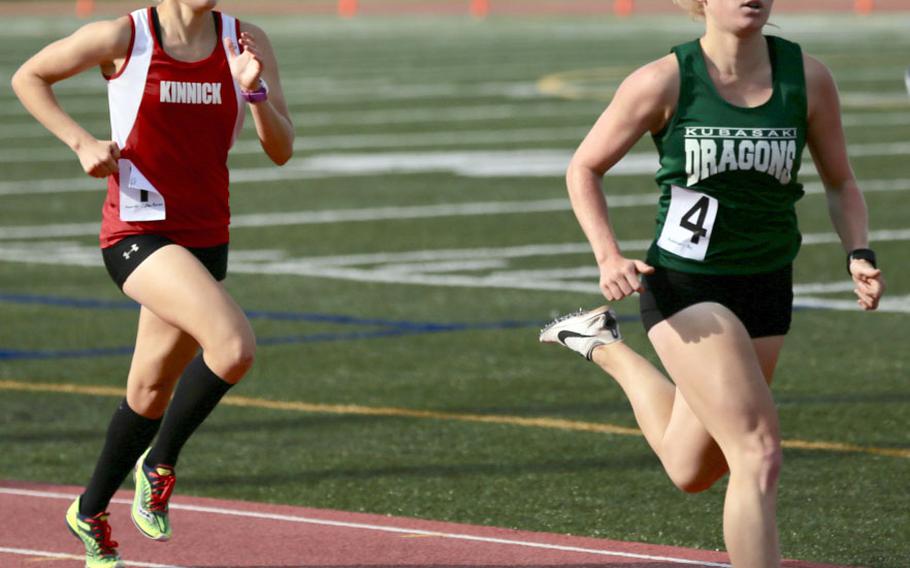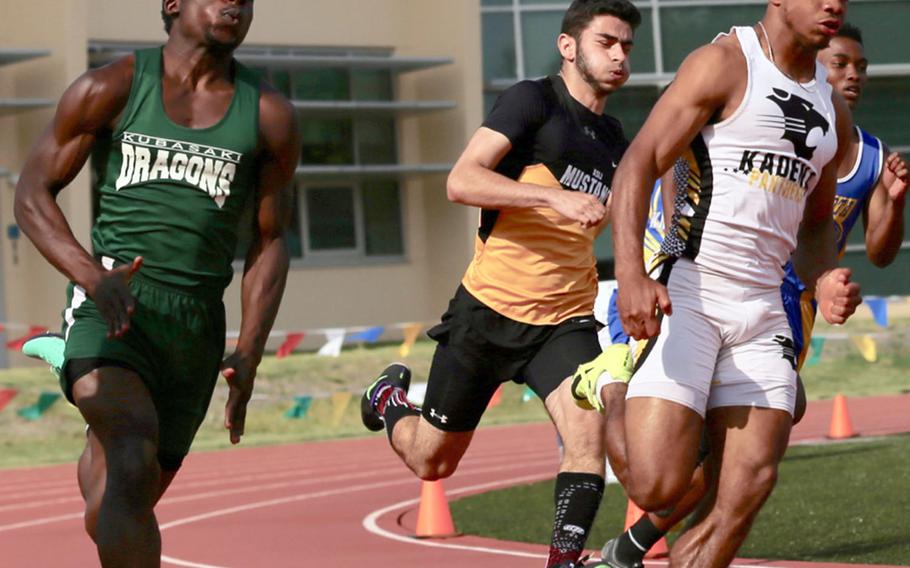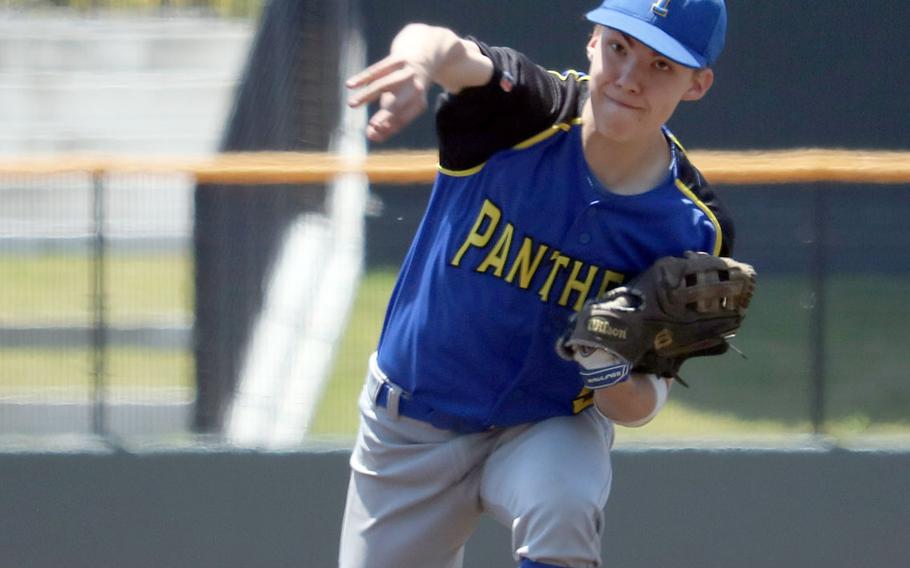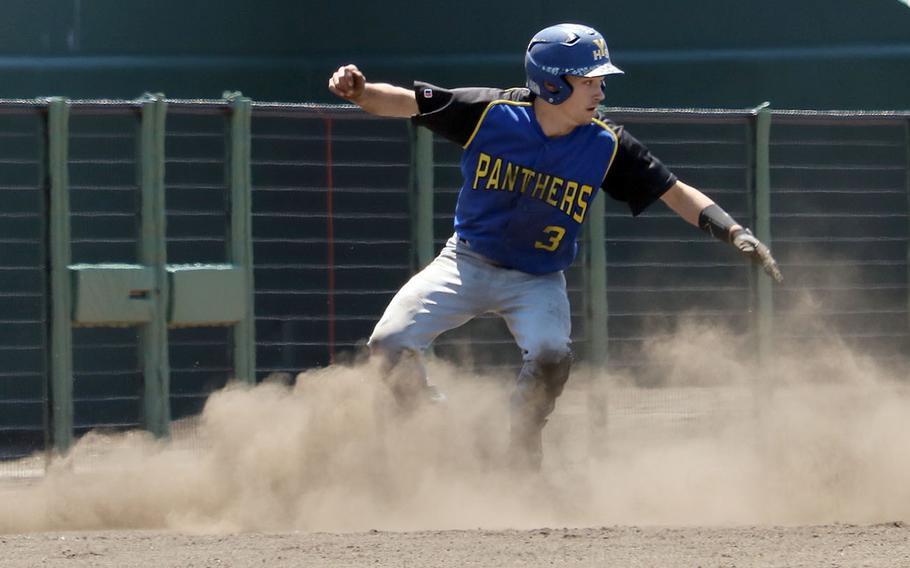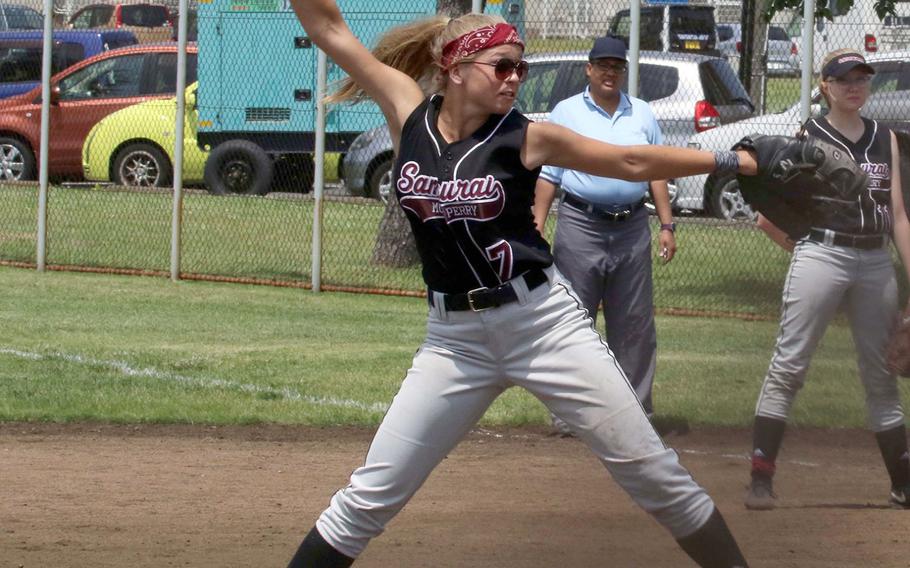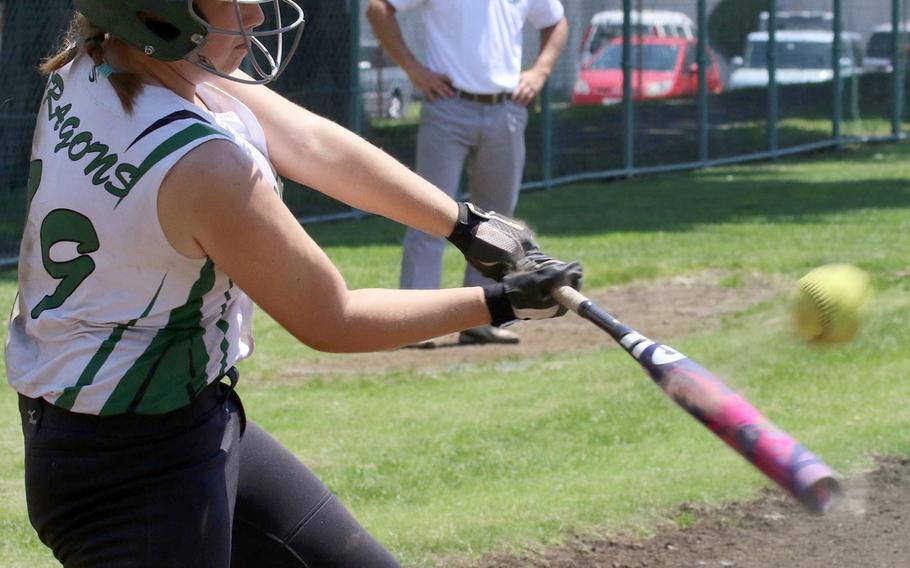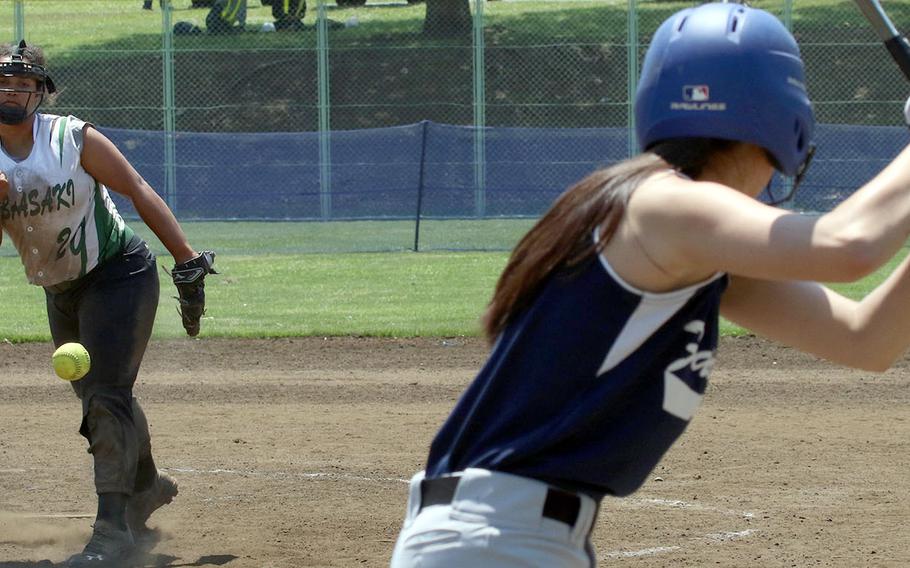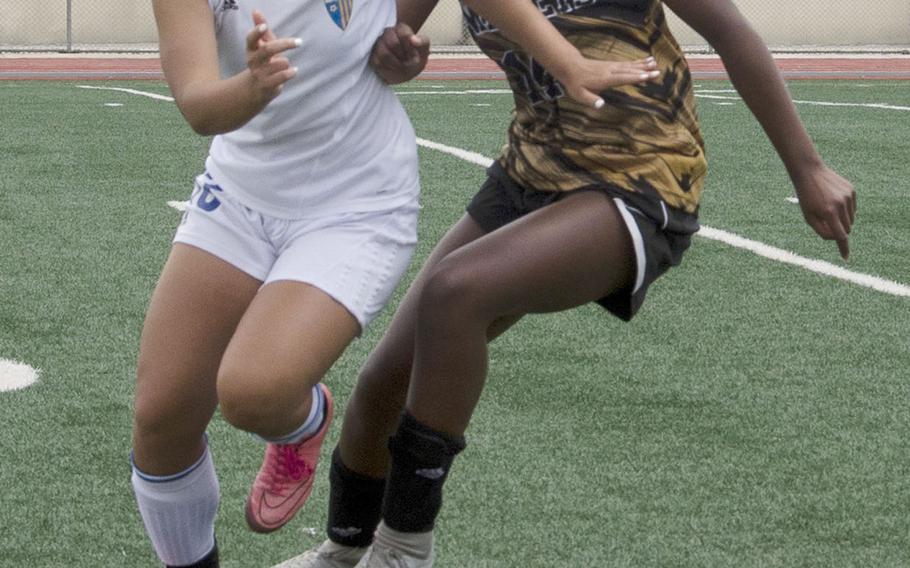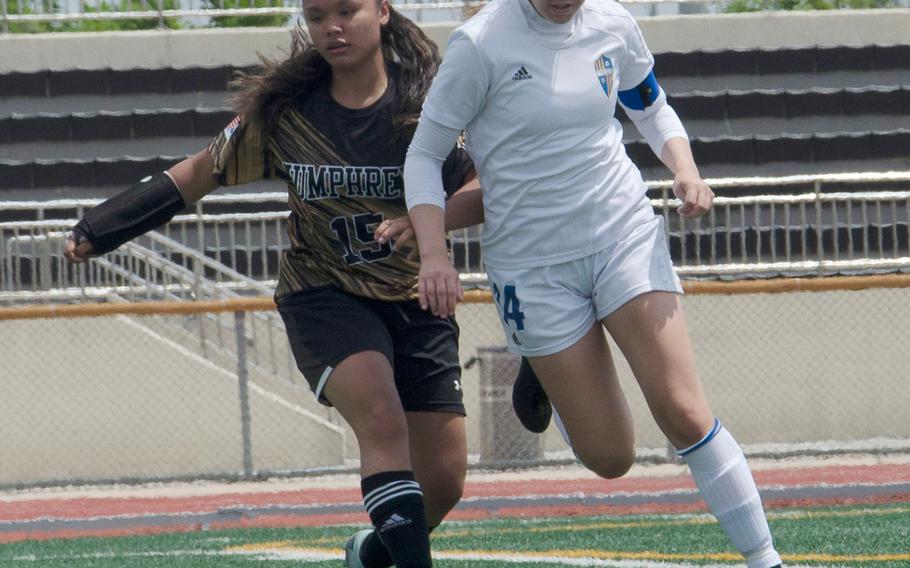 YOKOTA AIR BASE, Japan – Ja'Tavia Callier of Kubasaki and Nile C. Kinnick's girls distance relay unit wasted no time shattering records as the Far East track and field meet got underway Monday.
Callier, a senior, broke the northwest Pacific and meet records in the 100-meter hurdles, clocking 14.95 to become the first athlete in the region to beat 15 seconds under any circumstances, stopwatch or fully-automated timing.
That came during the first running event of the day, the preliminary round of the 100 hurdles, meaning Callier might have a chance to do that mark better in Tuesday's Division I final race.
"It feels great," a tearful Callier said later. "I personally didn't think I did all that well, but I just made sure I was ready. I stretched out, didn't worry about the competition next to me and just went out and did it."
Callier broke her own region mark of 15.27, set during last month's Okinawa finals. The old Far East meet mark was 15.86, set in 2016 by Kadena's Tiarrah Edwards.
"Awesome step in the right direction," Kubasaki coach Kenneth Gipson said. Noting that she has the 100 and the 300 hurdles finals yet to run, Gipson said, "Gotta hold up. Still got work to do."
Meanwhile, Kinnick's 3,200 relay team of sophomore Jainey Alfini, junior Annabel Stafford and seniors Erin Stonebarger and reigning Far East cross country champion Taryn Cates-Beier didn't just beat the old region mark – they broke it by nearly seven seconds.
The Red Devil foursome was timed in 9 minutes, 54.21 seconds, breaking the old northwest Pacific mark of 10:01.85 set last year by Kadena. The old Far East meet mark of 10:02.21 was set by American School In Japan in 2014.
"We weren't expecting to do that," Stonebarger said. "But we were going to be really happy if we did do it."
"It was a good 4-by-8," Cates-Beier said.
Red Devils coach Luke Voth said Cates-Beier and Stonebarger had been running split times of 2 minutes, 30 seconds and quicker all season long when they ran the 3,200 relay.
"We talked like it could happen, but we hadn't been thinking about a record," Voth said. "The girls are beaming right now. They're confident in their abilities."
Other athletes who had set northwest Pacific records or had come close and were looking to better their marks came up short on Monday.
Humphreys' Quintin Metcalf, a junior who had reached 1.96 meters in the high jump, was measured in 1.85, .15 short of his primary goal of 2 meters set in 2011 by Kadena's Lotty Smith.
Seoul American senior Alyse Neal set the region mark of 5.7 meters in the long jump and still holds the Far East meet record of 5.3. But she topped out at 5.1 on Monday, short of breaking the record.
Yokota's Barnes tosses second no-no Elsewhere in Far East tournament action, Troy Barnes of Yokota tossed his second no-hitter of the season, striking out four batters as the Panthers blanked Osan 11-0.
With the win, the Panthers advanced to Tuesday's semifinal against defending champion Matthew C. Perry in the Far East Division II Baseball Tournament at Iwakuni.
In the Division I Tournament at Seoul American, four-time defending champion American School In Japan and Kubasaki each secured first-round playoff byes by taking the top two spots in round-robin play.
But Nile C. Kinnick opened eyes when Aaron Peterson and Arnell Maglay combined to throw a four-inning no-hitter in a 3-0 win over Kadena. The Red Devils finished fourth in round-robin play and will face St. Mary's in a quarterfinal while Kadena plays host Seoul American.
Kubasaki's softball team thoroughly dominated opponents in D-I round-robin play on Monday, outscoring ASIJ, Seoul and defending champion Kinnick by a combined 40-0. Olivia Witherow tossed two shutouts, striking out 12.
Reigning DODEA-Japan champion Robert D. Edgren secured the top seed into the D-II softball playoffs. The Eagles finished 2-0-1 as did Daegu and Yokota but got the top spot due to a run-differential tiebreaker.
Perry's Lange nears goal-scoring history On the pitch, Kai Lange of Matthew C. Perry scored six times in two matches Monday, giving him 78 for the season and putting him just five away from the most scored in one season by a boy or girl in Pacific soccer history.
Lange, a junior striker whose father, Mark, coaches the Samurai, got all five goals in the Samurai's 5-1 win over Zama and the lone goal in a 1-0 win over Daegu. The Samurai won their pool and get one of three top seeds entering the playoffs.
While Lange is by far and away the Pacific boys goal-scoring leader, 44 ahead of Kinnick's Kai Sullivan, the girls race tightened considerably in one day of Far East play.
Kadena suffered a loss for the first time this season, 2-1 to Kinnick, but the Panthers' Adrianna Gomez scored four times Monday to take the Pacific lead with 41. The Panthers finished pool play 2-1.
Right behind Gomez is Yokota junior Caleigh Garcia, who scored eight goals in three matches on Monday, each a Panther win. "She's killing it," coach Matt Whipple said, "and the good part about it is, the defense is getting it to the midfield so they can work their magic."
Giving Gomez and Garcia chase are Zama's Kayesha McNeill, who got five goals to run her season total to 39. Maggie Donnelly of Kinnick is also in the hunt, with 38 goals, while her teammate Ella Eisenhardt has 33.
Twitter: @ornauer_stripes