Far East roundup
Two records fall as three-day championships open
by
Dave Ornauer
May 22, 2019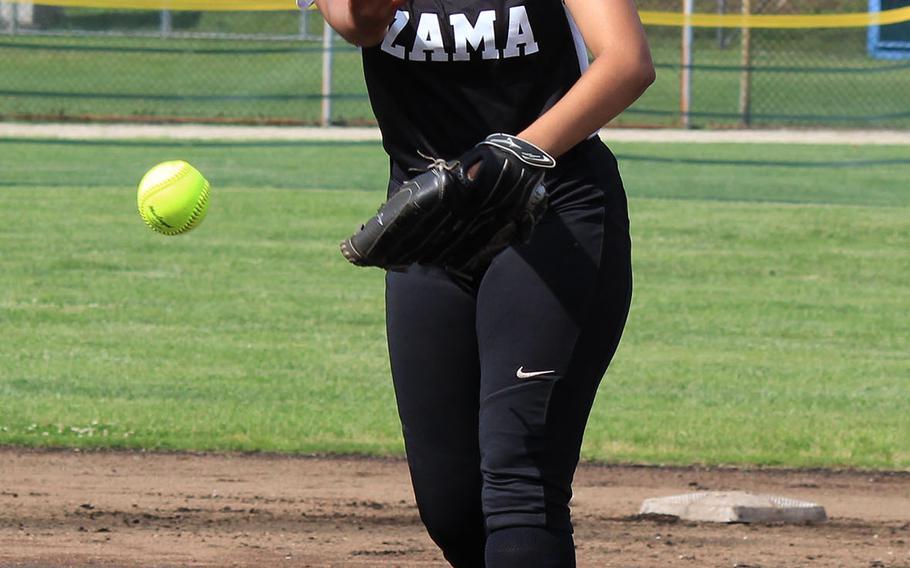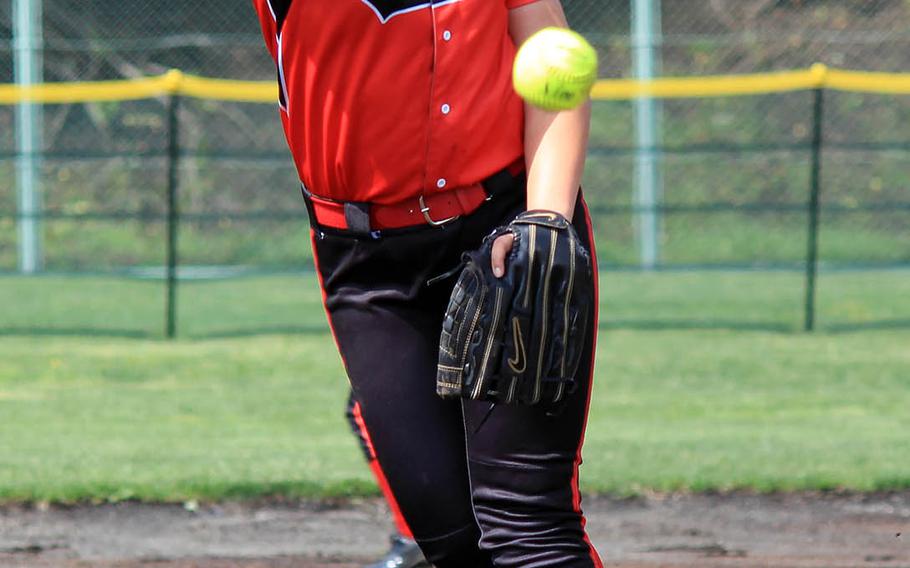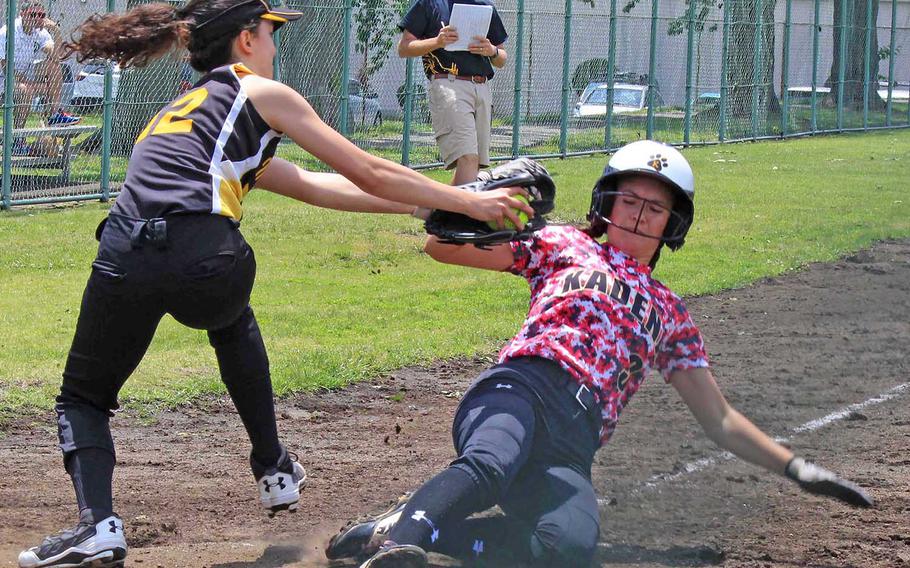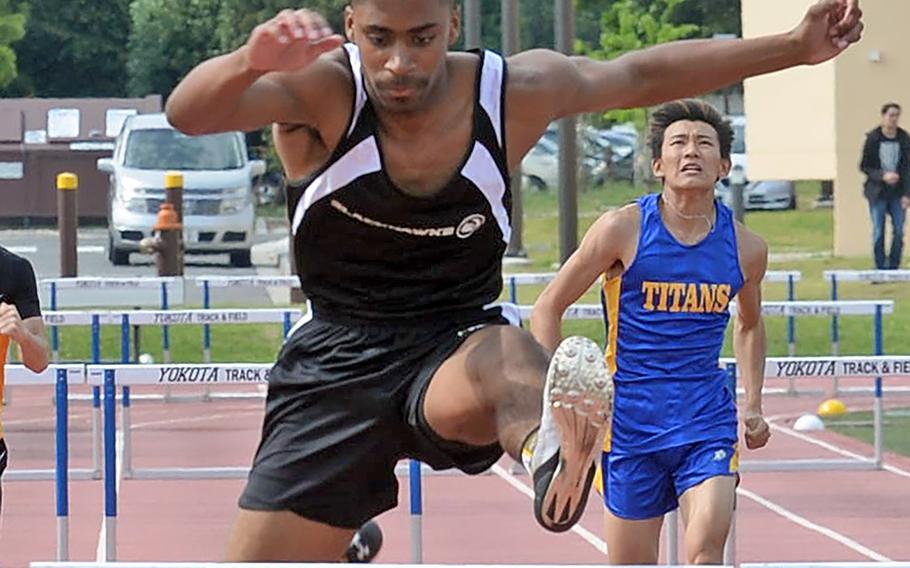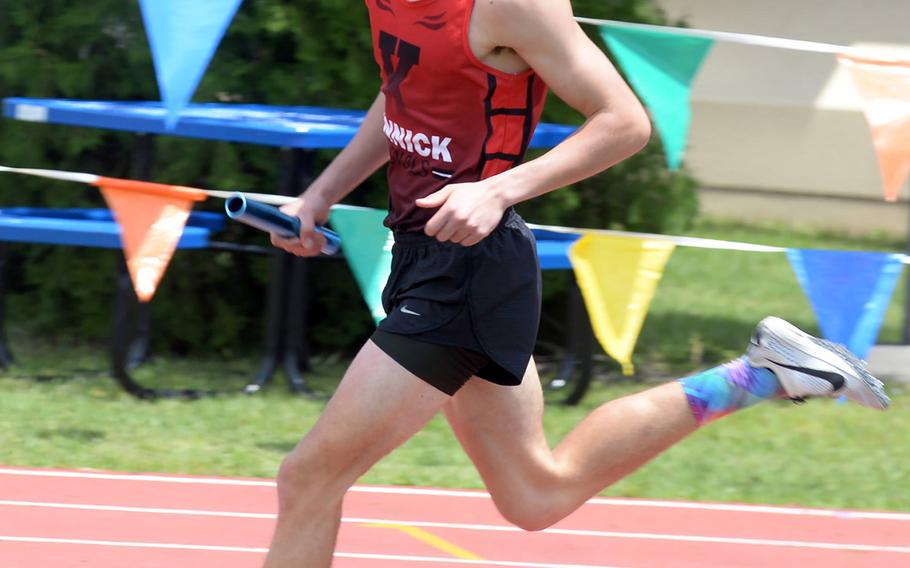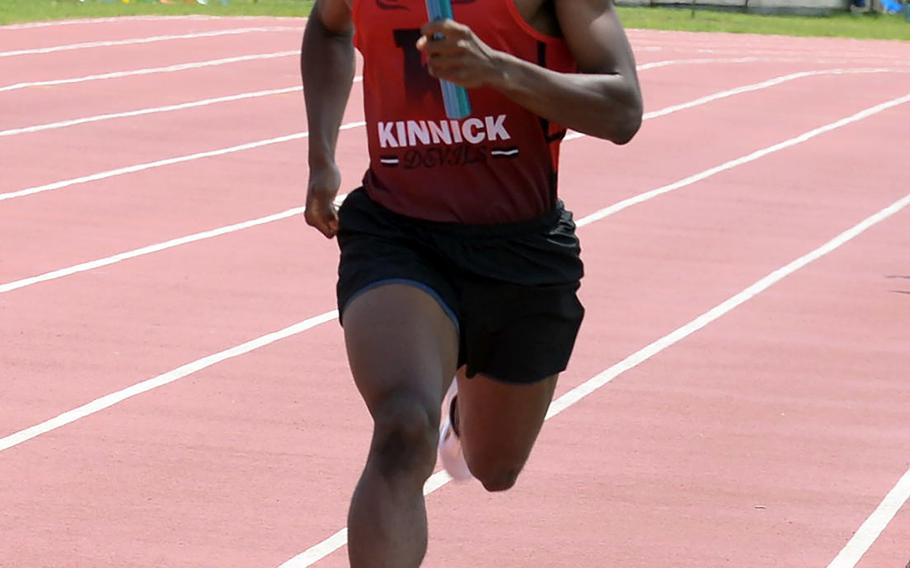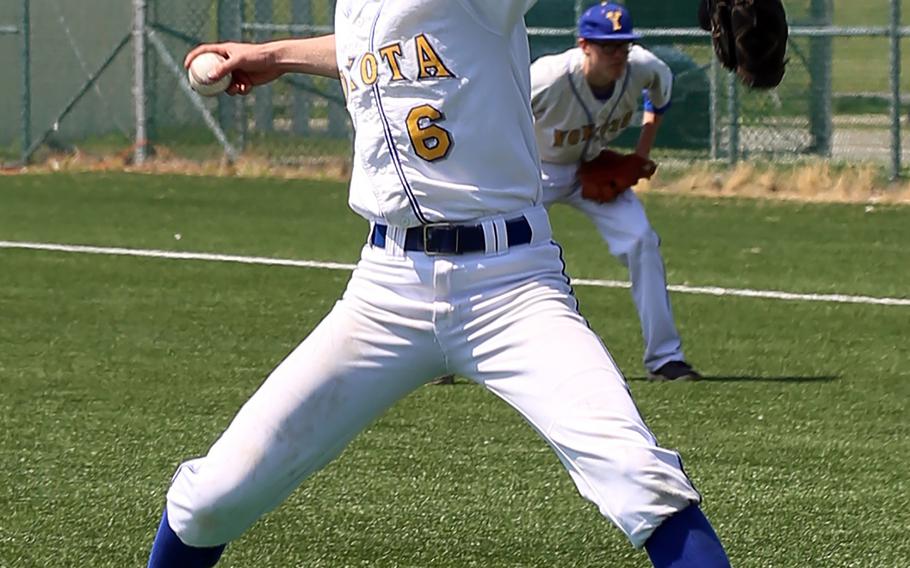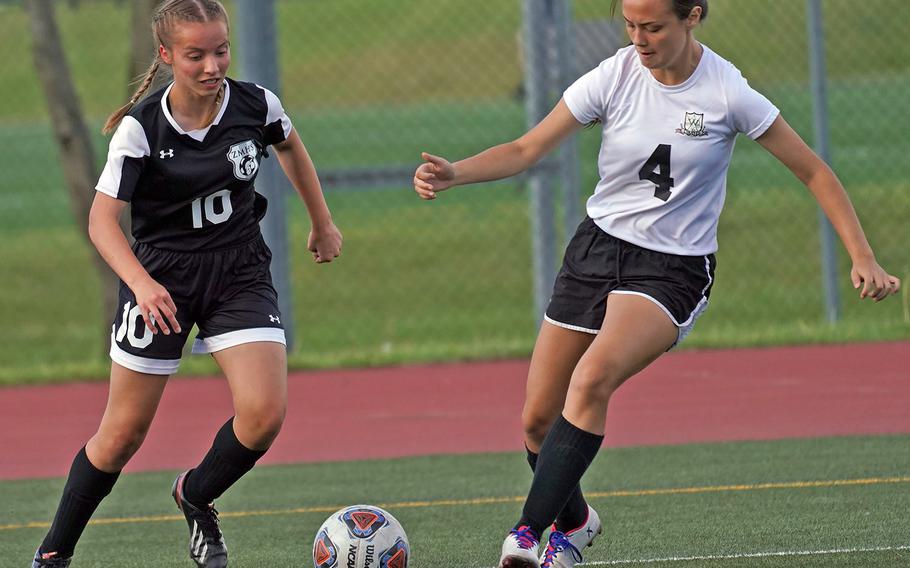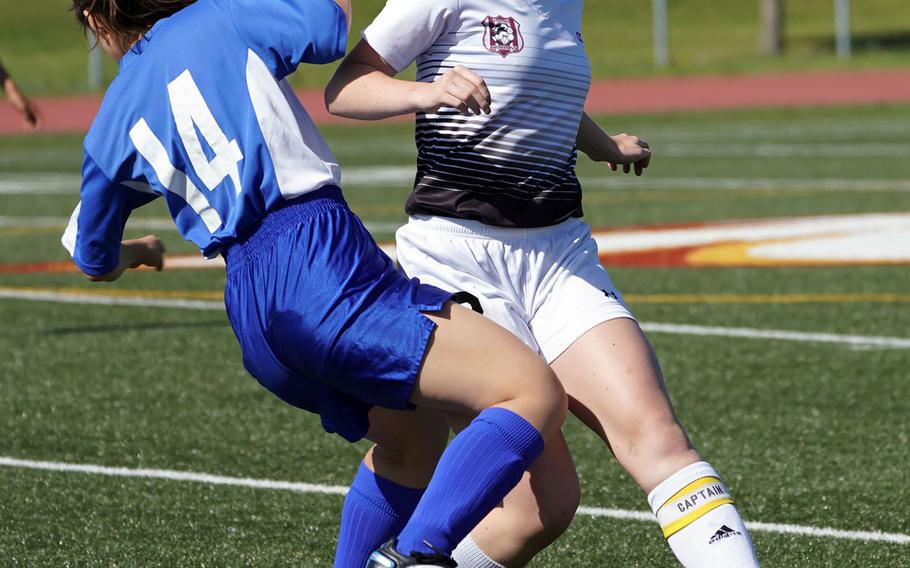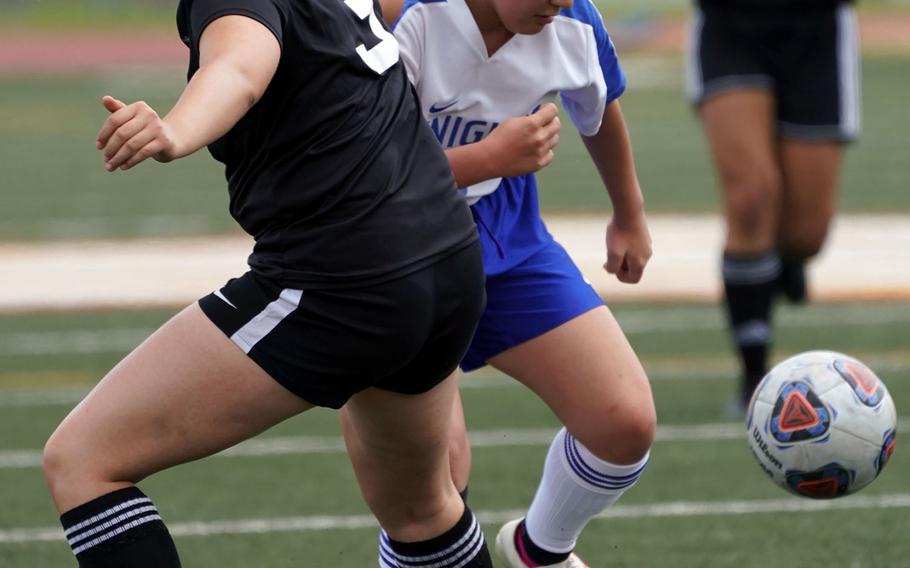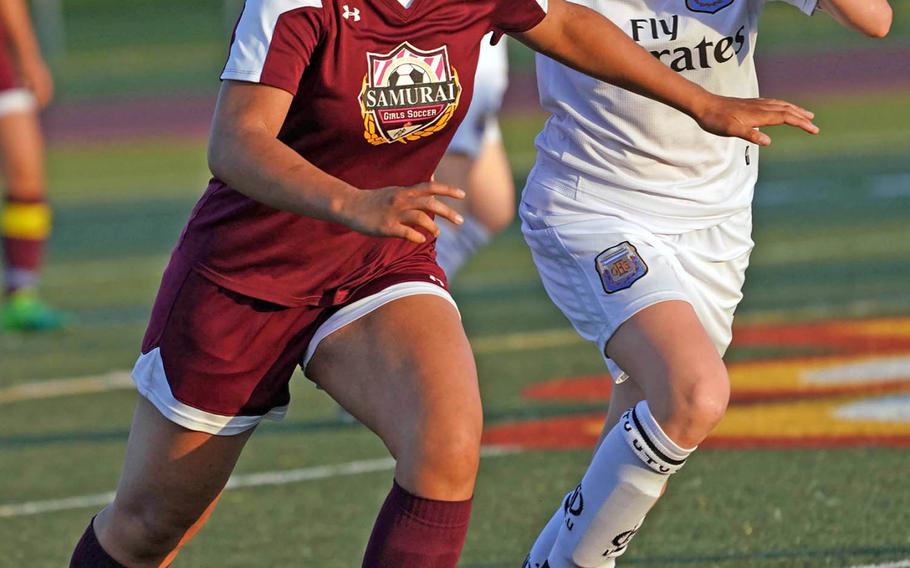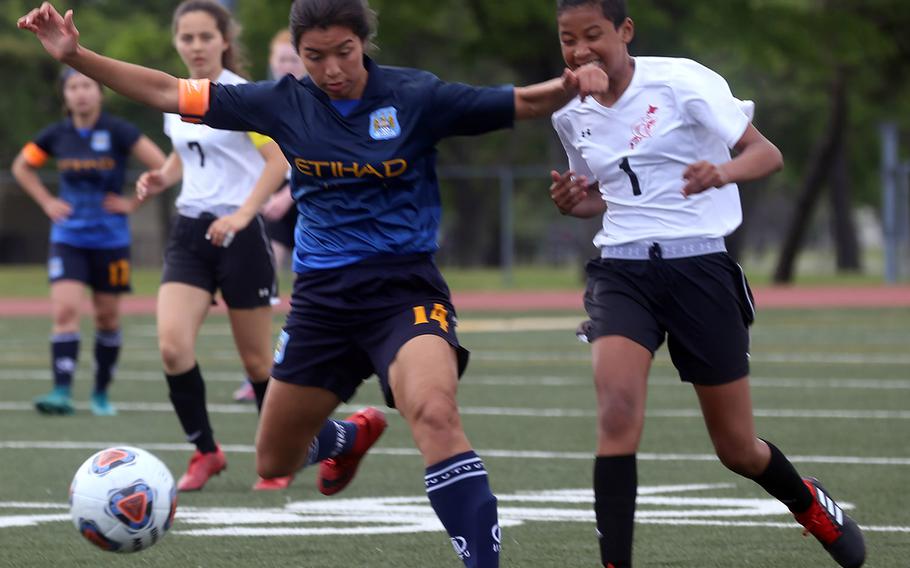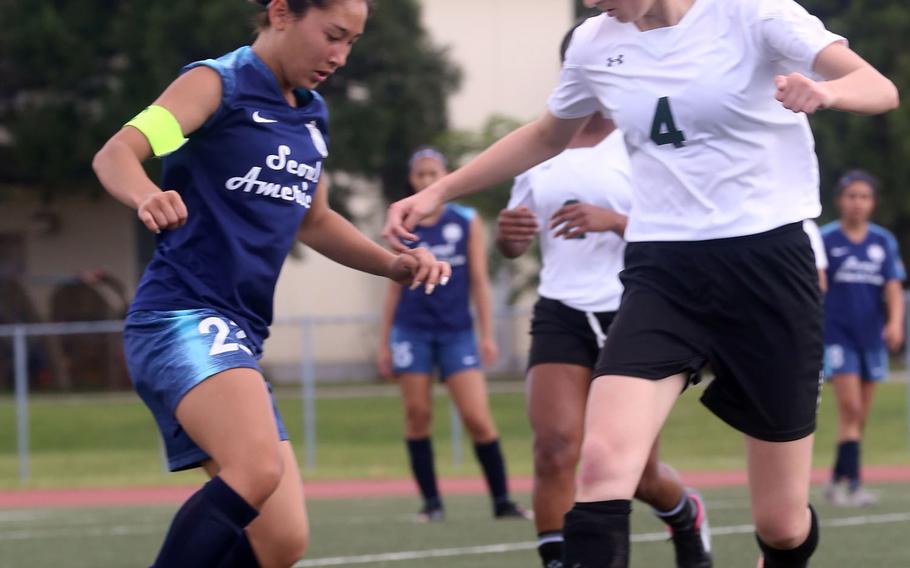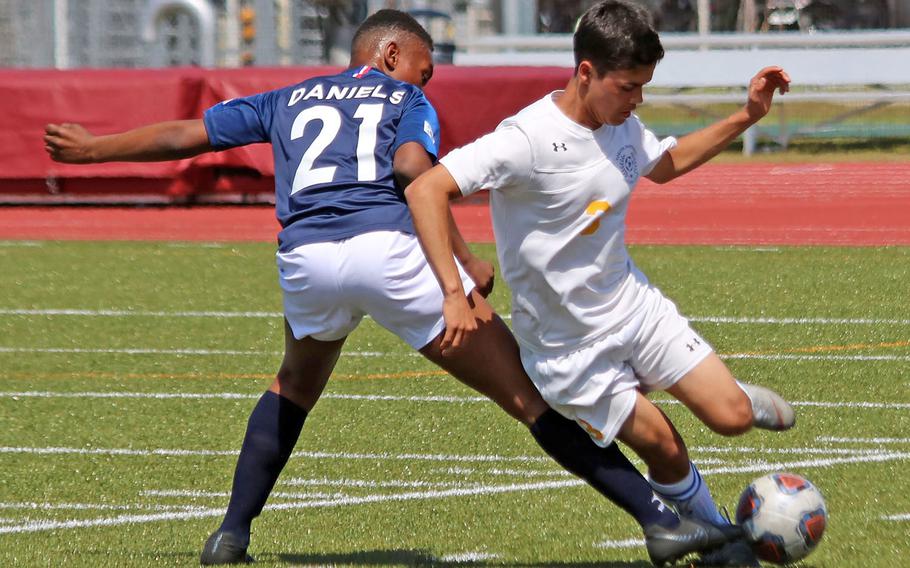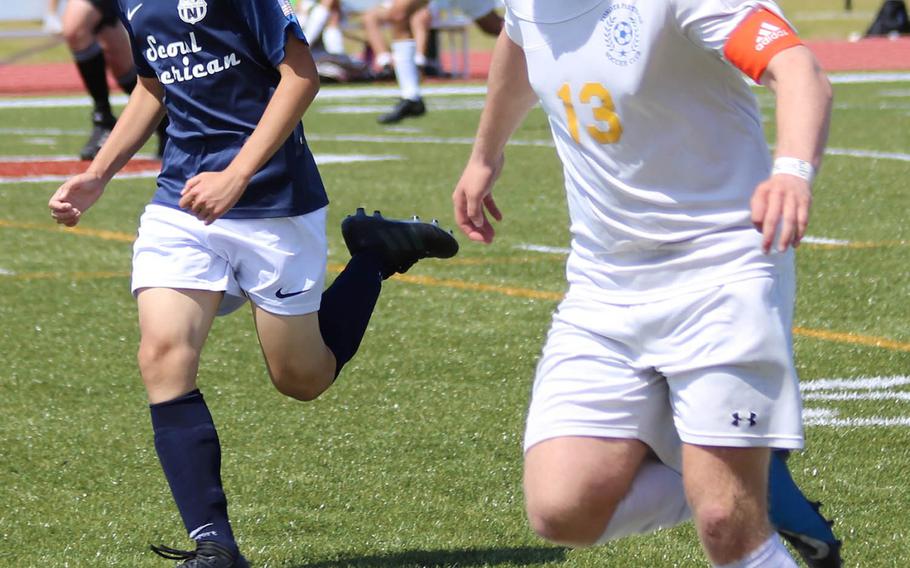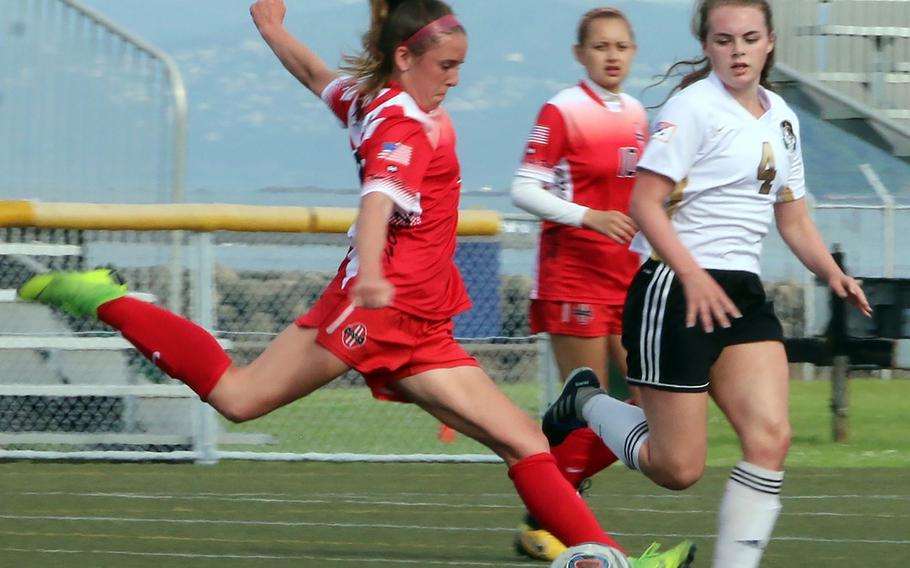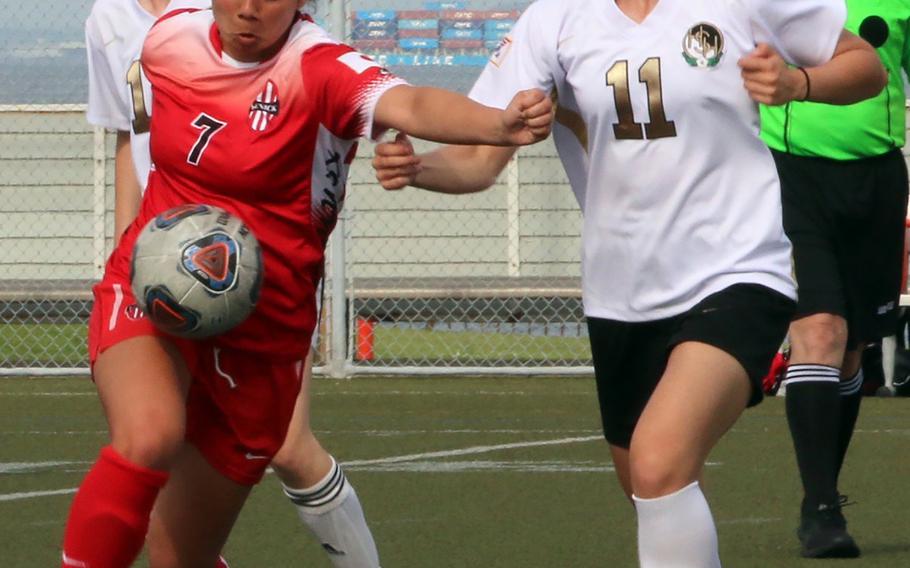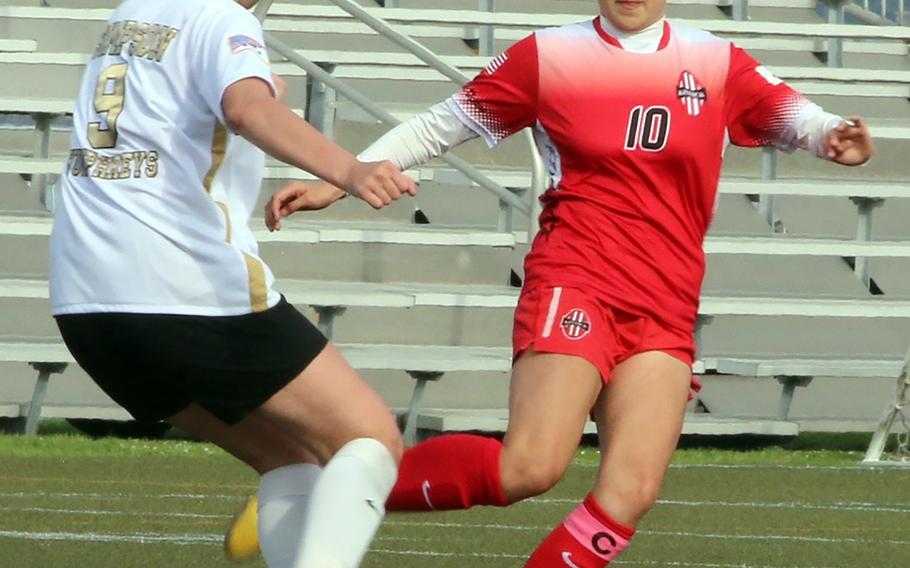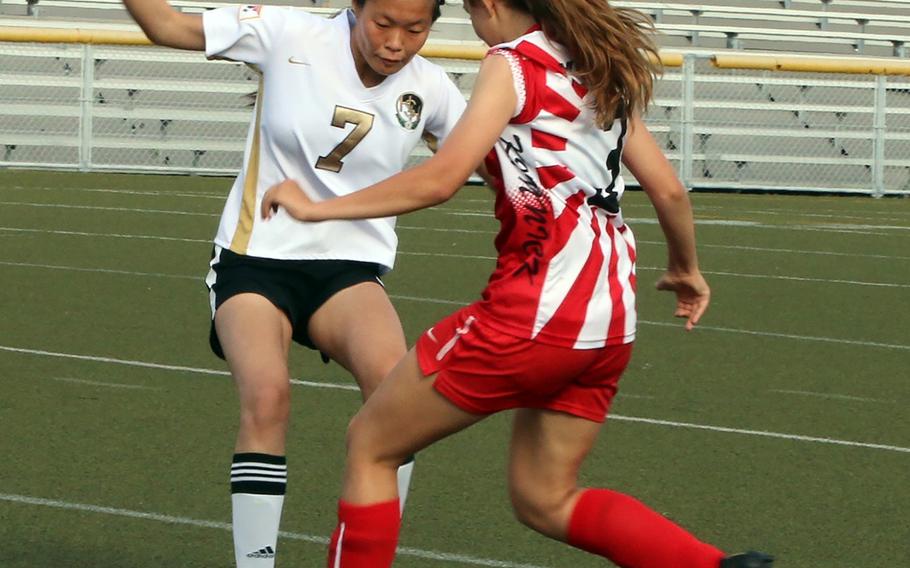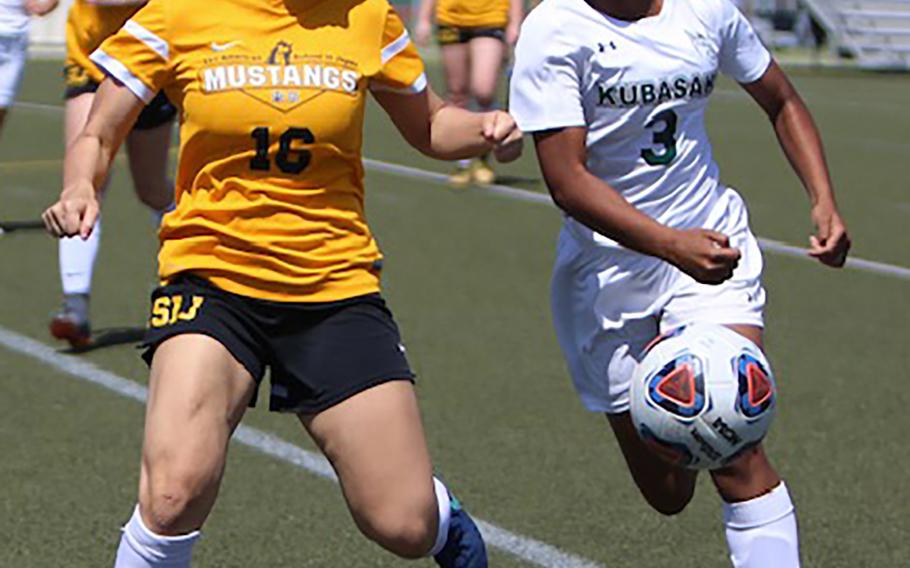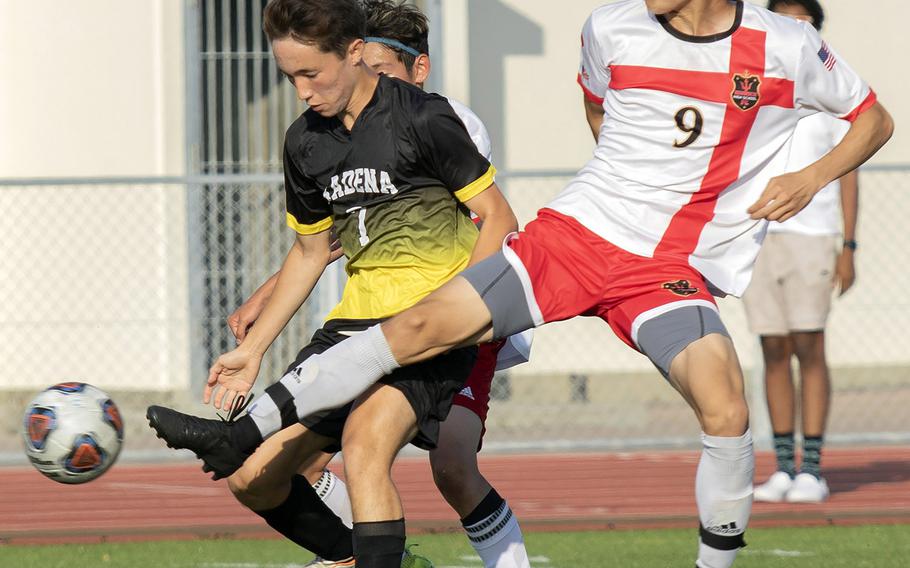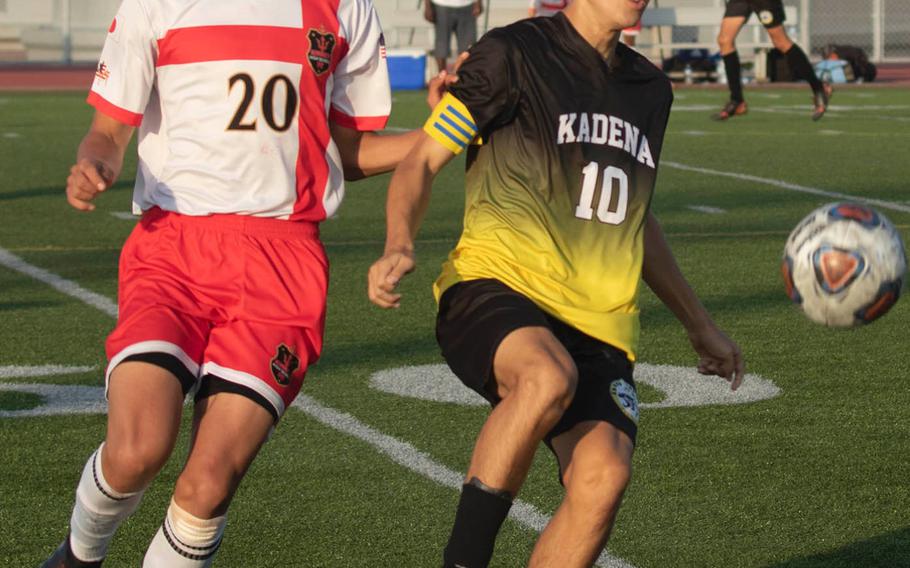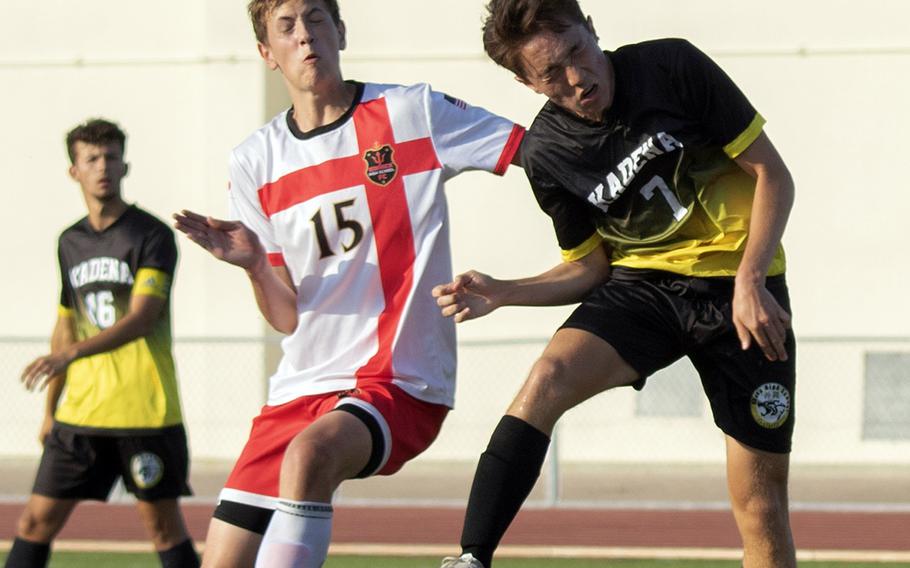 YOKOTA AIR BASE, Japan — Momomi Atkinson faced a tough choice entering the first day of Far East track and field meet Wednesday: focus on her best event, the 300 hurdles, or try to score more team points for Edgren by also taking on the 400.
With the blessing of her coach, Tim Schwehr, Atkinson opted to only hurdle – and etched her name in the Pacific and Far East meet record books.
The senior clocked 46.17 seconds in the 300 hurdles preliminaries on Wednesday. That makes two straight years the Pacific record has been broken in the Far East meet. A year ago, Yokota's Britney Bailey ran the event in 46.38, but that was in the finals.
"I was a bit surprised," said Atkinson, adding that she was hoping just to reach 47 seconds. Her previous best was 48.27 a month ago in the final regular season meet.
"Just run my own race and not let the people around me affect me," said Atkinson of focusing on herself.
Schwehr said he believes Atkinson can do even better in Thursday's finals, adding that in the last couple of weeks, she's turned over a new leaf.
"She became completely motivated. It was really great to see her take it to heart," Schwehr said, adding he thinks Atkinson can run in the 45-second range. "I can't wait for tomorrow."
Atkinson's was one of two Far East meet records to fall on Wednesday, the other being the boys 3,200-meter relay mark.
Hanokheliyahu Gailson anchored Kinnick to victory in a record time of 8 minutes, 11.28 seconds. That topped the five-year-old mark of 8:14.56 set by Zama.
"It always feels good to beat a record; it's part of the reason we're here, to push those limits," Red Devils coach Luke Voth said.
For his part, Gailson said, "I think I could have run faster (but) I'm happy with it."
After one day of action, four-time defending D-I champion Kinnick held a slight edge over Humphreys, 97-95½, in the team race. Yokota held the Division II lead, with 99 points. Perry was next with 67.
Figueroa tosses no-hitter for rejuvenated Trojans NAVAL AIR FACILITY ATSUGI, Japan — Having entered the Far East Division II softball tournament with a 7-12 record, Zama appeared to be a middle-of-the-pack team. But Litzie Figueroa had other ideas.
The senior right-hander fired a no-hitter in the first game Wednesday as the Trojans routed E.J. King 19-2. She helped herself with two hits and four RBIs and also stole two bases.
"Wow," said Figueroa, adding she was unaware that she'd thrown no-hit ball. "It feels amazing. We're going to keep pushing harder until we get to the end."
It was not just a one-game wonder, either; the Trojans closed out Wednesday 3-0, beating Osan 12-5 and finishing the day with a 7-5 upset of DODEA Japan champion Yokota. Jessica Atkinson homered and Zama scored seven times in the third inning.
"They have the energy and the desire," coach Danny Davis said. "They just need to keep bringing it."
Zama was one of four Kanto Plain teams that enjoyed unbeaten success on Day 1 of the Far East softball and baseball tournaments.
Kinnick, last year's softball runner-up, won its two games, including an 11-5 win over Kubasaki, the team that vanquished the Red Devils in last year's final.
In South Korea, five-time defending champion American School In Japan seized the top seed into the D-I baseball playoffs, while defending champion Yokota did the same in the D-II.
Goal-scoring race heats up; Samurai senior Lange injured Defending Division II champions also had a field day on the soccer pitch, as Christian Academy Japan's boys and Yokota's girls finished Wednesday unbeaten, with the Knights taking the top seed entering the boys double-elimination playoffs.
But boys D-II host Perry may have suffered a huge loss on opening day – senior Kai Lange, who leads the Pacific 32 goals, suffered a deep bone contusion above his right knee, his coach and father Mark said.
Lange still managed to score two goals, "but he can hardly move," the elder Lange said. "It is what it is. We'll see tomorrow."
ornauer.dave@stripes.com