Tuneups yield mixed results at Yokosuka tournament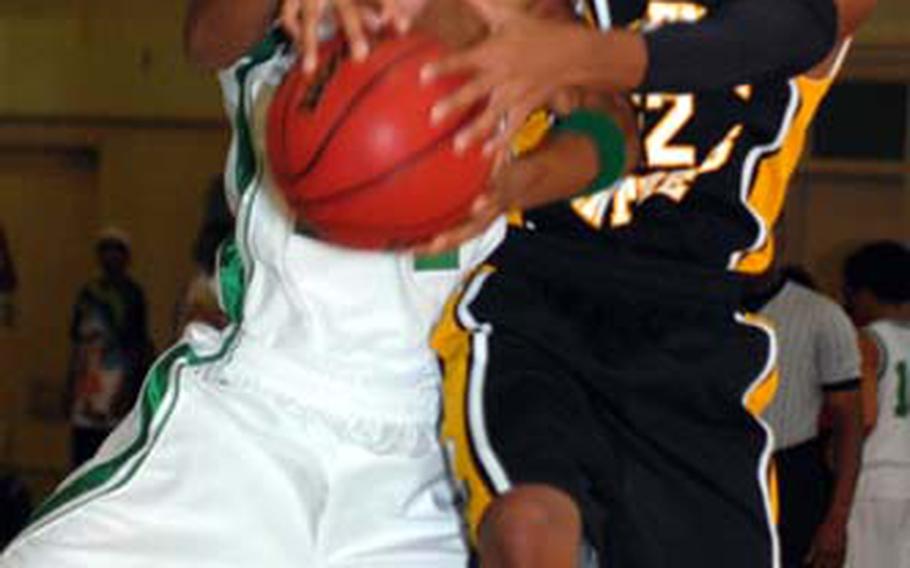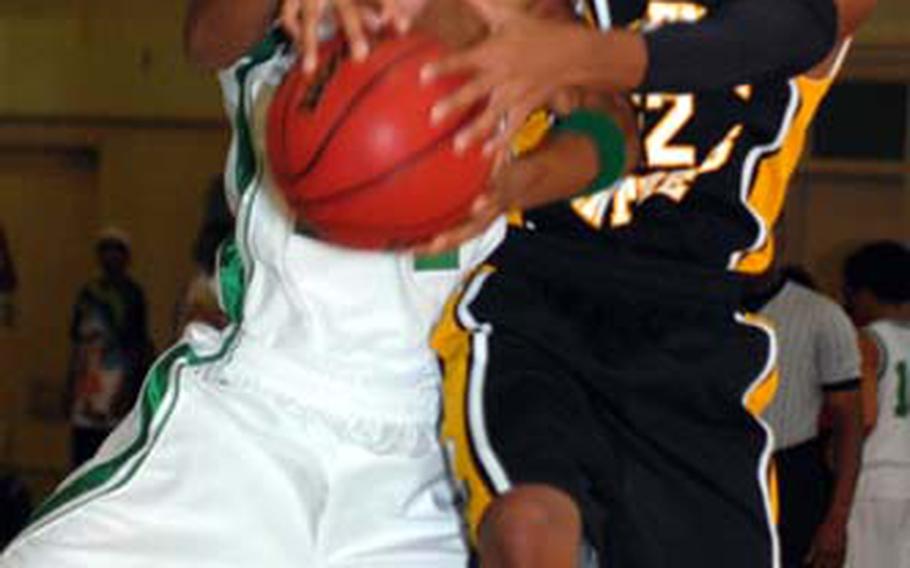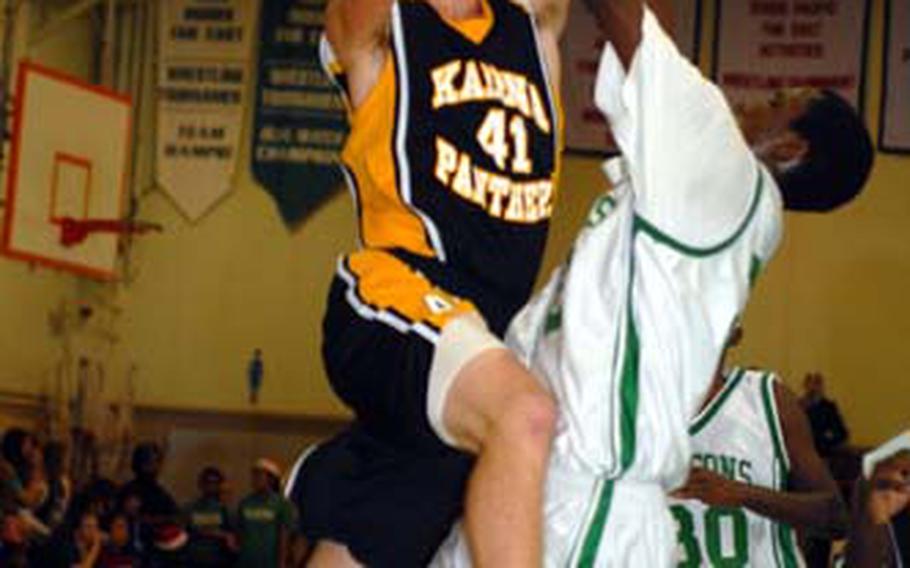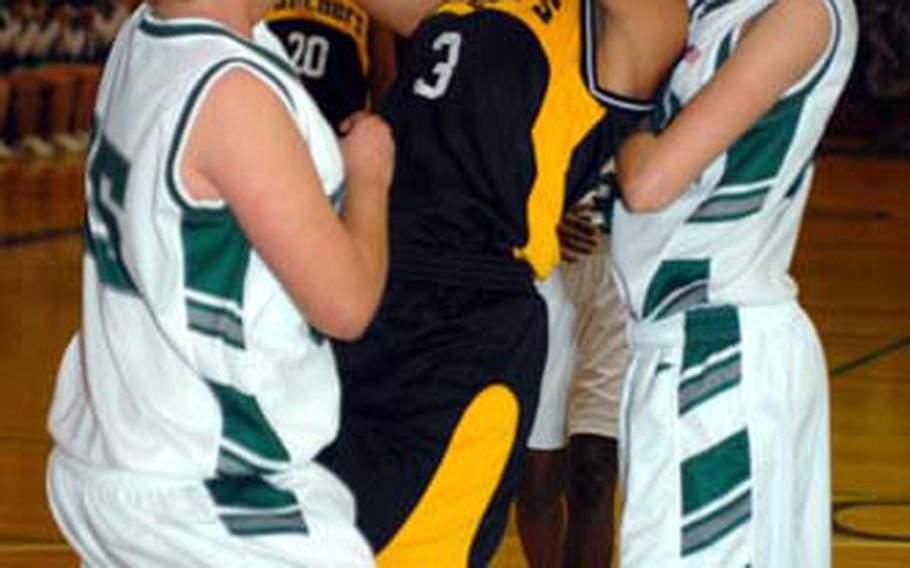 Wednesday's action yielded a mixed bag of results for boys basketball teams preparing for this weekend's 3rd New Year Classic Tournament at Yokosuka Naval Base, Japan.
Okinawa rivals Kadena and Kubasaki, champions of the first two Classics, knocked heads at the Dragons' Den, with the visiting Panthers prevailing 86-66.
Meanwhile, at Trojans Gym, Nile C. Kinnick, hosting this year's Classic, outscored Zama American by eight points in the fourth quarter to escape with a 48-42 victory.
The New Year Classic field includes Kadena, Kinnick, Kubasaki, Seoul American, Yokota, St. Mary's International, American School In Japan, Christian Academy In Japan and Kinnick's junior varsity. The teams own a combined 34 Far East Class AA Tournament titles.
At Camp Foster, Okinawa, Kadena attacked Kubasaki from deep (six three-point goals) and in the paint, breaking it open with a 24-10 second period to go up 2-0 in the Okinawa Activities Council season series.
"I was really happy with the second quarter," Kadena coach Robert Bliss said, crediting senior Steven Mayer's defense off the bench. "We had more intensity and more intelligent moves on defense. We played good team defense. They (Dragons) seemed a little frustrated."
Taiyo Robertson had 24 points and LaGary Hubbard 16, mostly from deep, while Jordan Ray netted his 15 points inside. "We had good balance, points being spread around pretty well," Bliss said.
On the losing side, the Dragons "didn't get enough stops" and hurt themselves with 30 turnovers, coach Jon Fick said.
"They have athletes, they have shooters, they have hustlers (and) bruisers inside," Fick said of Kadena. "Bob has his team playing hard every play. We have to get to where we're playing hard every play."
Kadena improved to 9-2 overall, while Kubasaki fell to 4-7.
At Camp Zama, Japan, Trojans distance specialist Daniel Dulay (19 points, five three-point goals) gave the visiting Red Devils fits, coach Michael Adair said.
"It's tough to win in that gym," he said. "You get a three- or four-point win in that gym, you've accomplished something."
Kinnick upped its overall mark to 8-1 and is now 5-1 in the Kanto Plain Association of Secondary Schools, a game behind 6-0 Yokota, and at 5-1 a half-game behind Yokota (5-0) in the DODDS-Japan League. Two-time defending DODDS-Japan and Kanto champion Zama fell to 4-6, 2-4, 1-5.
Adair insisted his team wasn't looking past Zama to the New Year Classic, but simply ran into an inspired Trojans squad bent on defending its home court.
"Those kids know their spots. And props to that Dulay kid. They play well in their house," Adair said.
Both Adair and Bliss feel their victories were indicative of the type of play they'll see in the Classic.
"It's going to be tough," Bliss said. "Yokota, Seoul, St. Mary's, Kinnick, they're all strong. It's going to be the best New Year Classic we've ever had."