Far East basketball
Trio of teams going for three in a row
---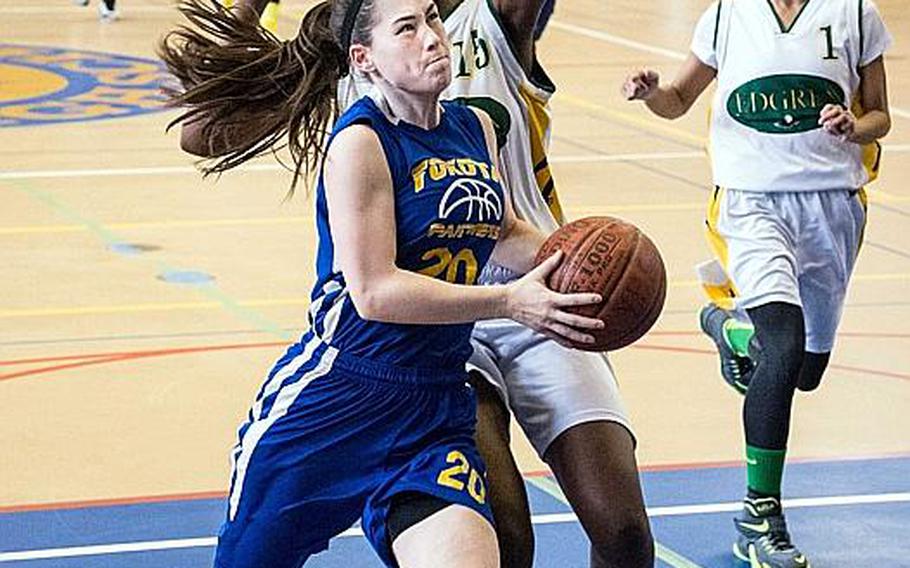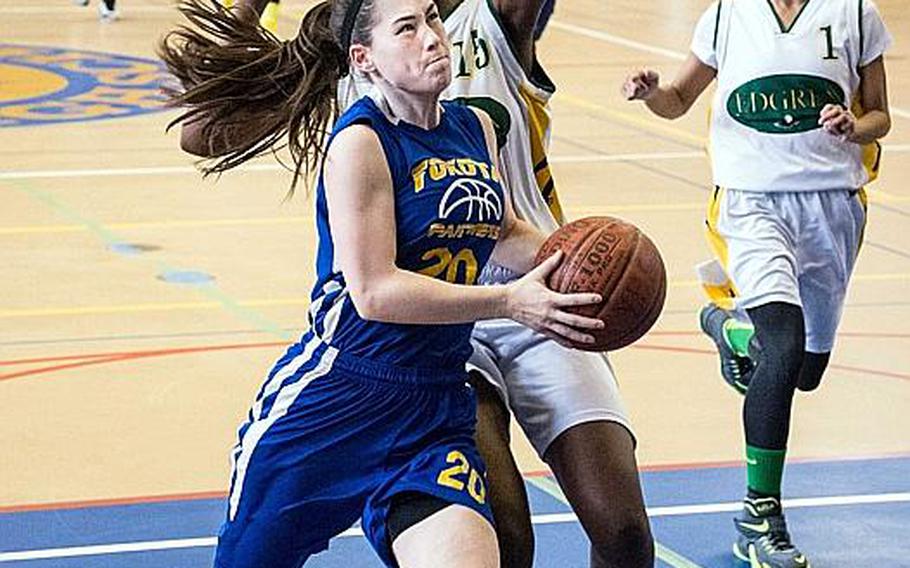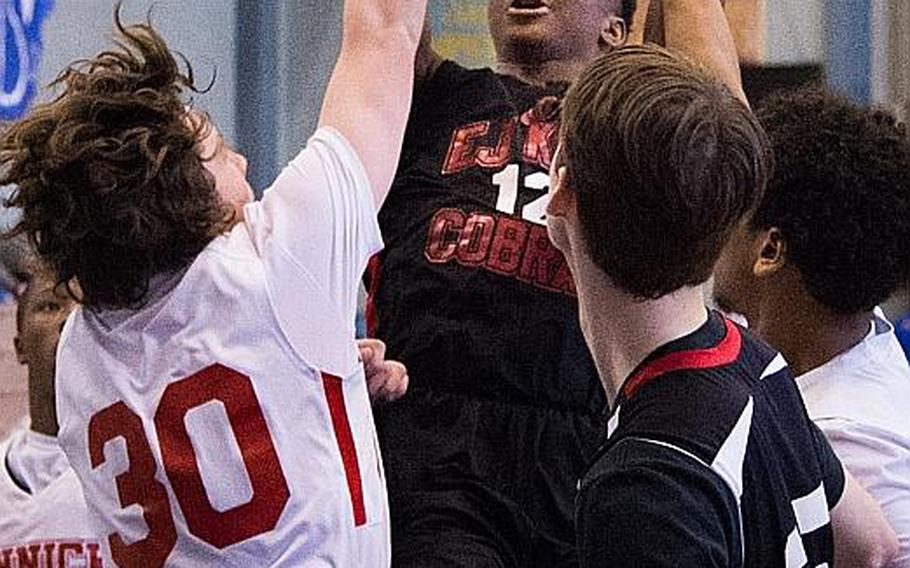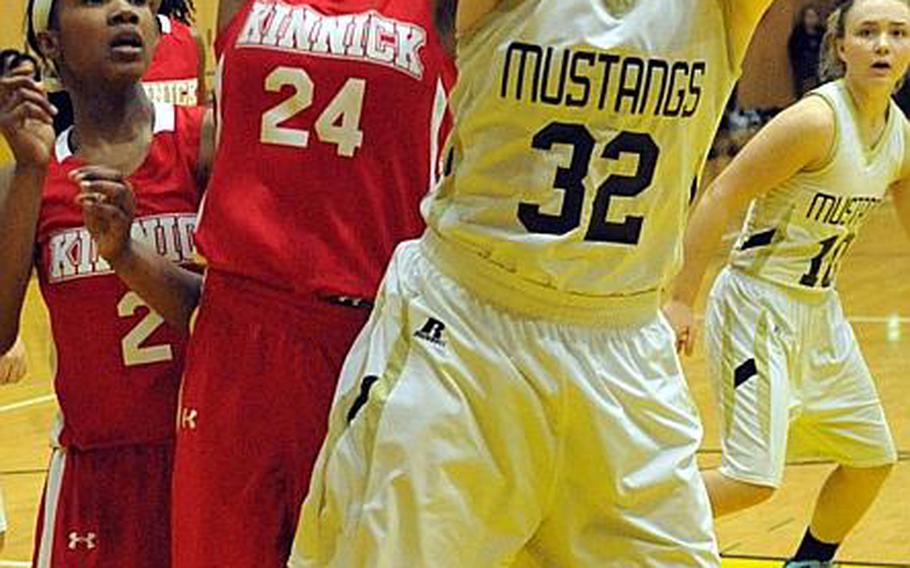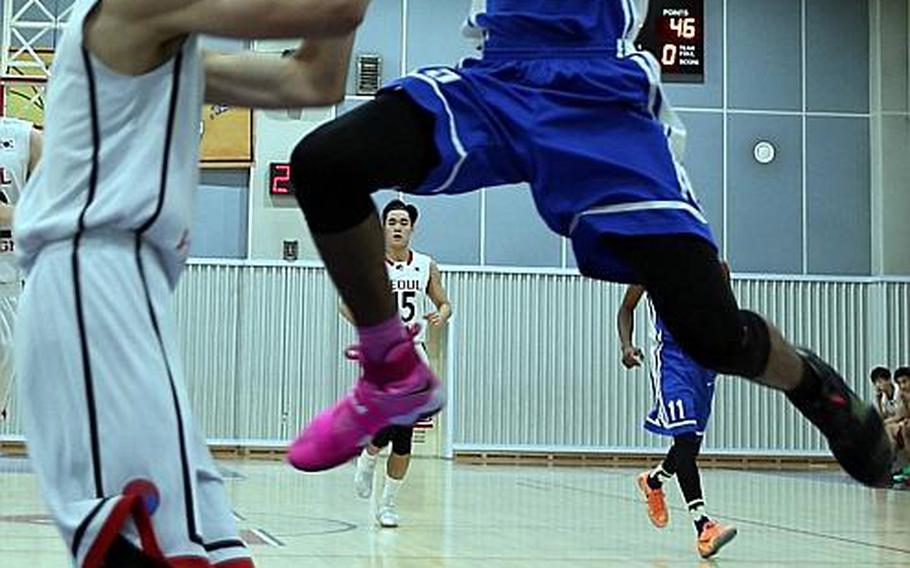 OSAN AIR BASE, South Korea – It's not so much about protecting past legacies, but creating an act of your own.
That's what James Bailey, the first-year coach of two-time defending Far East Division II Girls Basketball champion Yokota says as his Panthers prepare to go after a three-peat next week. Yokota in boys D-II and Kubasaki in boys Division I are also going for three in a row.
Bailey says he constantly stresses to his team that they can't dwell on past successes. "You can't worry about last year's team's legacy. You have to make it your team, your legacy," he said.
He hopes his charges, including guard-center tandem of Britney Bailey and James' daughter, Jamia, will carry that attitude with them as they head to Marine Corps Air Station Iwakuni for the 28th girls D-II tournament.
Far East basketball tournaments begin Monday and run through Thursday, boys and girls D-I back at Kubasaki for the second straight year and the boys D-II hosted by Yokota, also for the second consecutive time.
Three-peats have been somewhat hard to come by over the decades in Far East basketball, especially in boys D-I, which started in 1949. Narimasu won from 1953-55, Kubasaki from 1959-61 and Christian Academy Japan won four straight from 1970-73 … but none have occurred since.
Kadena's girls, D-I winners last year, are the only team not seeking three straight.
Here's a glance at the four tournaments through the prism of four coaches: Bailey, Seoul American boys' Steve Boyd, Nile C. Kinnick's girls' Mike Adair and E.J. King boys' Laird Small:
Boys D-I: Which teams stand the best chance of knocking off Kubasaki? Kadena beat the Dragons three of four games in the regular season. Kinnick edged Yokota, which had one loss at the time, in the DODEA-Japan semifinals and lost to E.J. King in that tournament's final.
St. Mary's always comes on strong every February, invariably as Far East approaches, after starting slowly. And there are unknowns such as American School of Bangkok, whom nobody among D-I teams sees before Far East.
"There are always X-factors," Boyd said. "Everybody has one. Some more than others."
His Falcons have the tallest players in the tournament in senior DeAndre Metcalf at 6-foot-6 and his brother, sophomore Quintin, who stands 6-7. They average double figures in points and rebounds and a combined eight blocks per game.
"They'll get theirs; it's hard to stop those two," said Boyd, whose Falcons finished second in the Korea Blue regular season and won the postseason tournament for the second straight year.
Girls D-I: At 20-4, Adair's Red Devils own the best record in Japan, but they went from winning the Kanto Classic in late January to finishing third in the DODEA-Japan, and have had the toughest time against American School In Japan. Coaches agree those two are the teams to beat at D-I.
"I'd like to think so, but you never know," Adair said, noting that defending champion Kadena has reigning Most Valuable Player Rhamsey Wyche at guard, and American School of Bangkok has a player who scored 49 points in a game during November's Hong Kong Holiday Tournament.
Fueling the Red Devils' motivations are a pair of freshmen: center Dallas Carter and guard Venus Hill. They've been the fulcrum of the team, along with guards Kailee Rucker and Annalicia Santos. "There's never a doubt, Venus, Kailee and Anna all will bring their game," Adair said.
Their biggest foe appears to be the Mustangs, with their own inside-outside tandem of senior guard Allie Rogers and sophomore post Grace Wallrapp.
Adair describes Wallrapp as a dual threat. "She punishes you inside and hits enough threes that you have to respect the perimeter. You have to be careful with her. And Allie's one of the smartest players I've seen. She's got great court sense. She's a great leader."
Seoul American won the Korea Blue regular-season and tournament titles. "Seoul American beat us three times last year, all by one point," Adair recalled. "I think our girls will be motivated for that."
Boys D-II: It's been 17 years since Small's Cobras have won a D-II title, and 13 since they reached the finals, losing to St. Paul Christian. Small sees this team as King's best chance at breaking that skein.
"It's their turn," said Small, who arrived at King the summer after that last finals appearance.
A team of brother guards Devin and Dyson Robinson, lanky center Cameron Rozzell, perimeter specialist Seth Hudson and point guard Gemmar Caasi "all have a role that they play and they do a pretty good job of it," Small said.
"They may not have a lot of points" every game, Small said. But "all of them are in double figures every game. That makes it harder to slow them down."
That said, Small isn't counting on being crowned automatically. There's still Yokota, which has senior Hunter Cort and sophomore Renyck Robertson as holdovers from the 2016 title team. The team the Panthers beat in the final, Humphreys, has all but one component back from last year.
"Zama has some good individual talent, and (Matthew C.) Perry gave Yokota a run in the second half" of a DODEA-Japan tournament game, Small said. "Yokota has a good inside-outside game and they have that home crowd. We'll have to play well. Several teams are going to be hard to get by."
Girls D-II: It could be easy to view Yokota as a two-player team, which is why Bailey the elder says he's been working hard to develop other options.
"Everybody tries to find a game plan to shut them down," Bailey the elder said. "Which raises the question: Are we going to be able to handle that kind of pressure? We can't rely on two to carry the team; we need the team to carry the team. We need others to step up, too."
It was apparent during the DODEA-Japan tournament, which the Panthers won for the third straight year, that they would go to the two stars when the chips were down, but the rest of the time, Bailey shuttled different pieces on and off the floor, looking for good combinations.
And there are other factors: Robert D. Edgren has come on of late, winning nine of its last 12 and reaching the DODEA-Japan finals.
Zama, which has lost to Yokota in the last two D-II finals, was fourth in the DODEA-Japan without its senior guards Ti'Ara Carroll and Ally Chiarenza; they'll be back for Far East.
For that reason, Bailey says he'll take nothing for granted as D-II approaches. "We won't go in thinking, 'We are the champions,'" he said.
Twitter: @ornauer_stripes
---
---
---
---