Transfers boost Kadena, E.J. King
---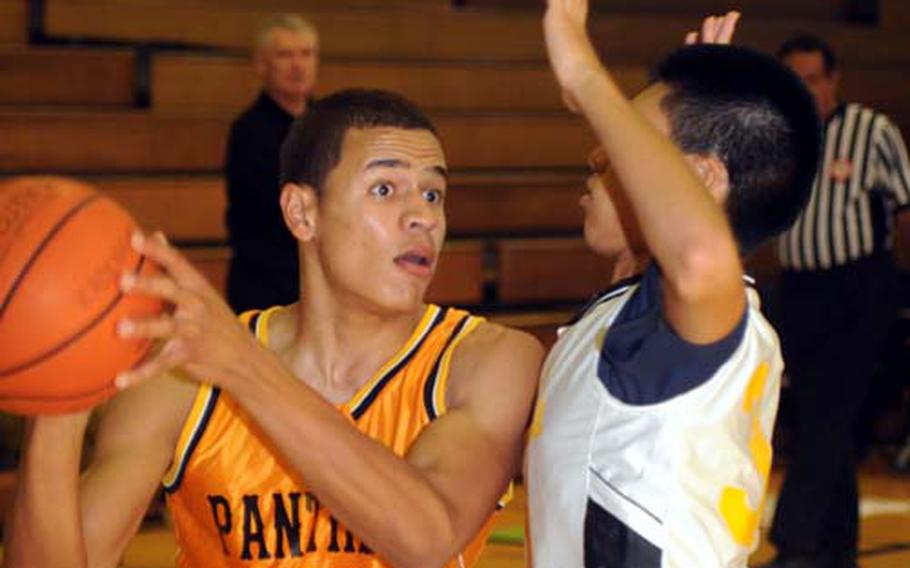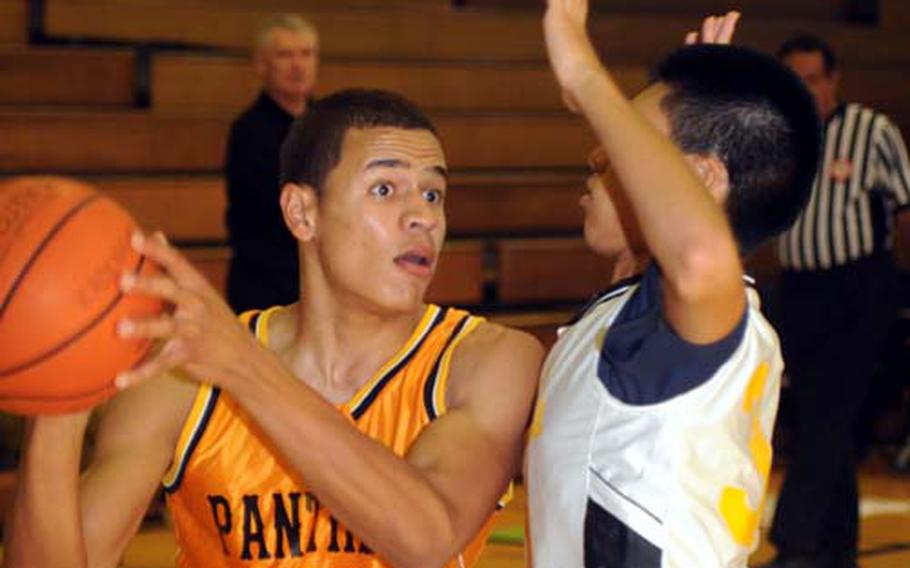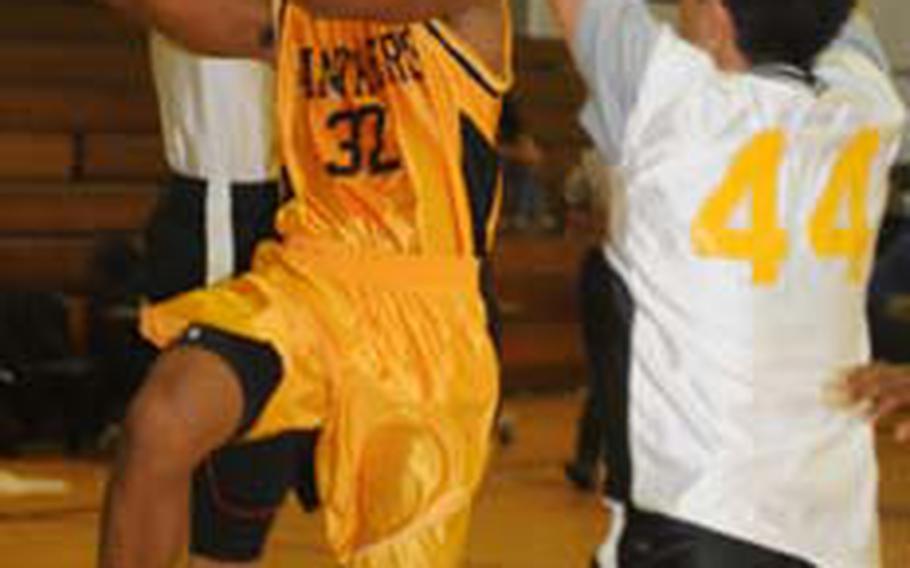 The season is just a few days old, but three transfers from DODEA Europe high schools are providing an immediate boost for Kadena's and E.J. King's boys basketball teams:
n Junior Jason Sumpter and senior Jeremy Howell, late of Brussels American in Belgium, combined for 37 points to power Kadena to a 92-58 season-opening walloping of Koza, a Japanese team, at Kadena's Panther Pit.
n Senior Christian Jarrard, who played at Stuttgart, Germany, last year, scored 21 points, including six three-point goals, as the Cobras rallied from a 30-24 halftime deficit to upend Zama American 59-56 at Trojans Gymnasium.
"We're glad to have them back," coach Robert Bliss said of Howell and Sumpter, who played for Kadena's junior varsity two years ago before leaving for Belgium last year. They returned to Okinawa this summer. "It was a big disappointment when they left. We're glad they're back."
Howell stands 6 feet 3 and Sumpter 6-4, but the two are equally adept from outside and behind the three-point arc as they are in the paint, and that works to the guards' benefit, said senior Taiyo Robertson. "They spread the floor and give the guards more opportunities to make plays," said Robertson, who scored 28 points, 13 in the first quarter.
Friday's opener was the first of three games Kadena played this weekend in preparation for the 40th Hong Kong International School Holiday Tournament set for Thanksgiving weekend.
"It was good conditioning for us," Bliss said. "Any time you have a team that gets up and down the court like that, it's beneficial to us."
At Camp Zama, Jarrard provided the shooting touch from outside that the Cobras lacked last year, taking pressure off E.J. King's lone outside weapon in 2008-09, Ryan Wagner, coach Mike Milling said.
"When he's on, he can shoot the ball well," Milling said. "I have people who can shoot the ball this year."
---
---
---
---