Top teams prevail in baseball's opening day
---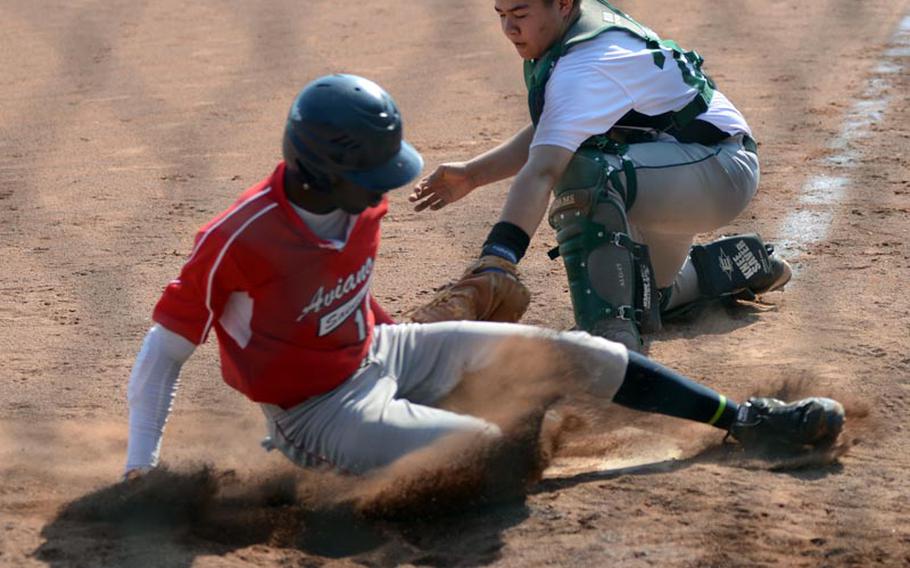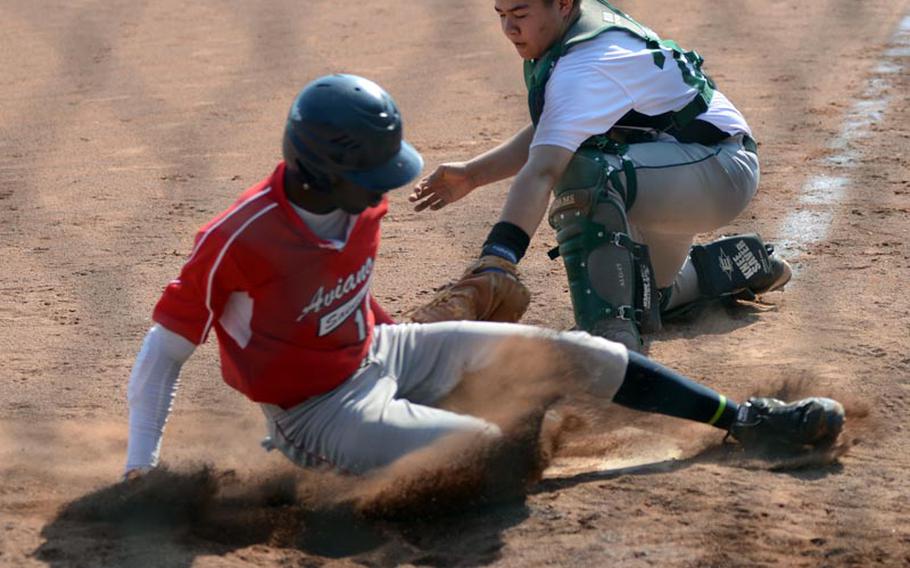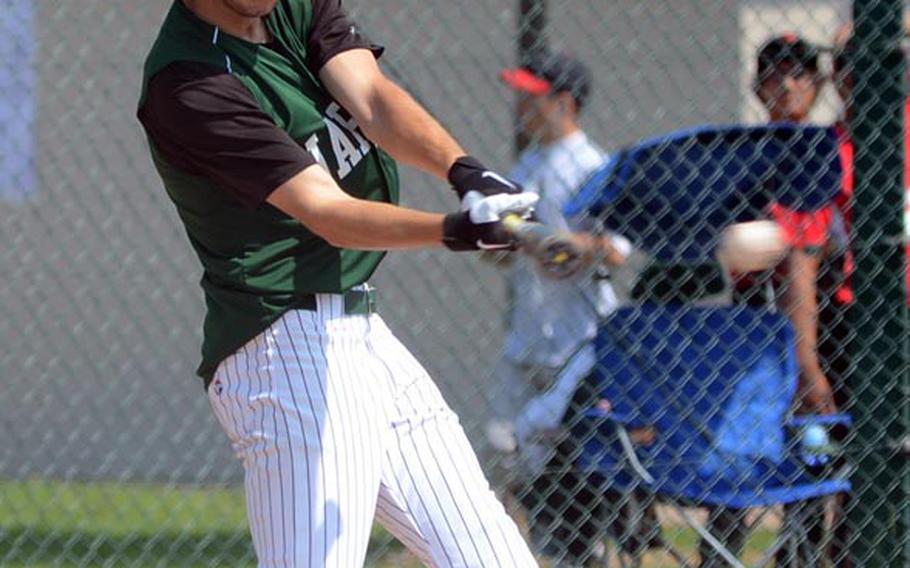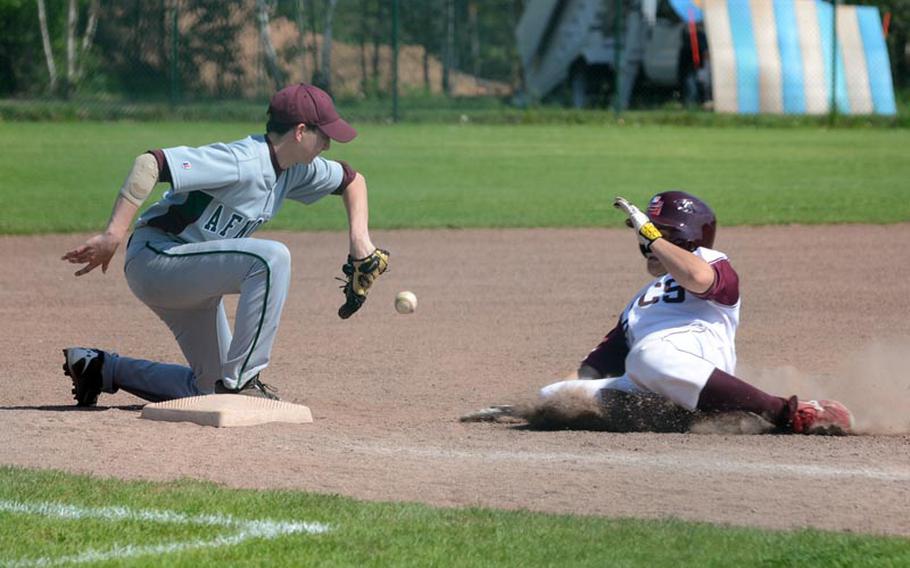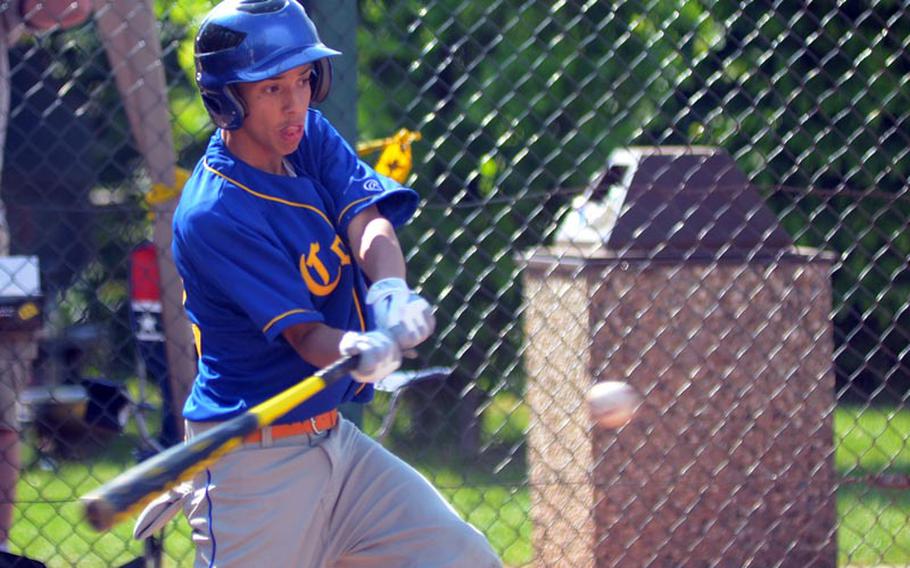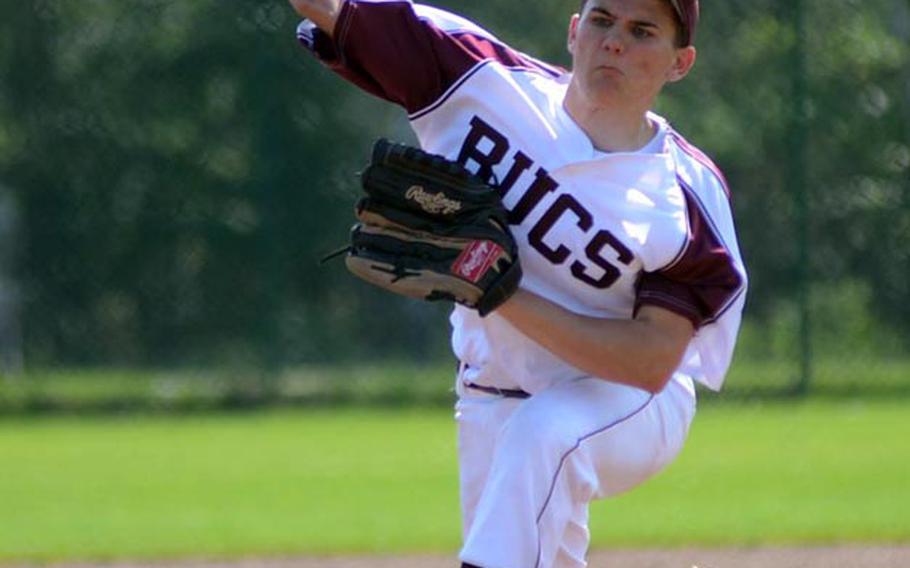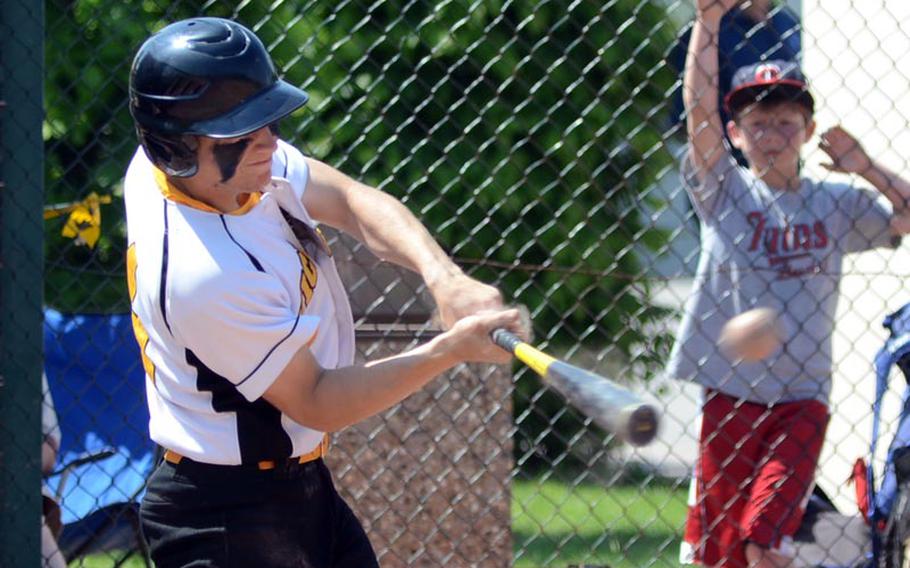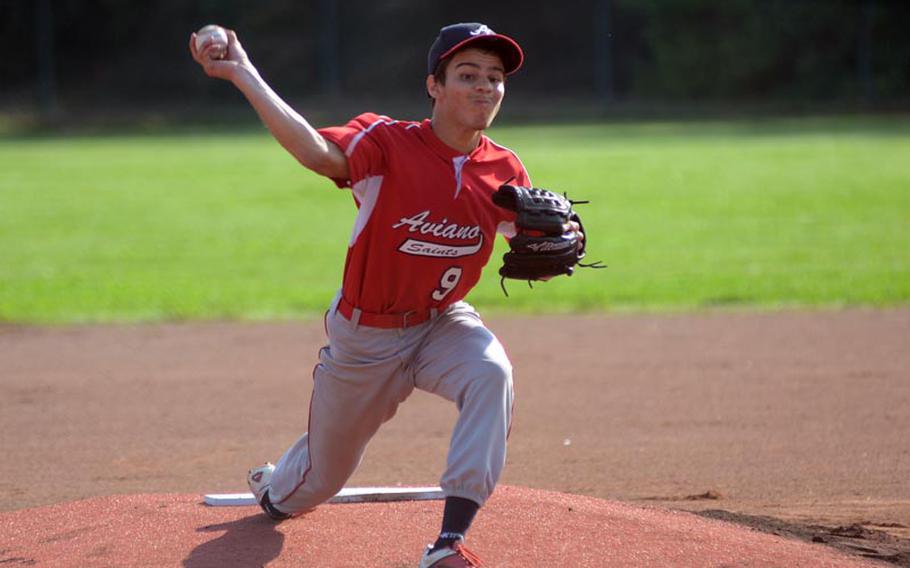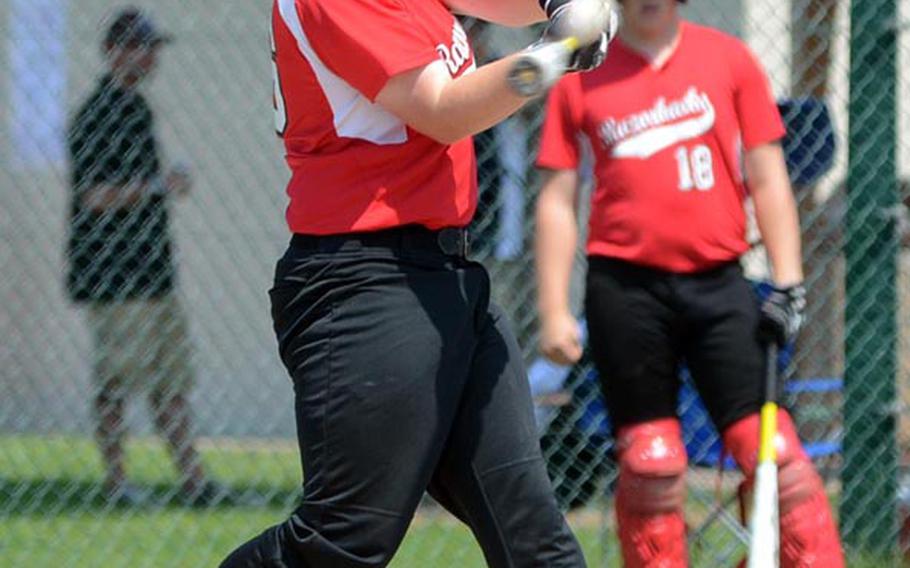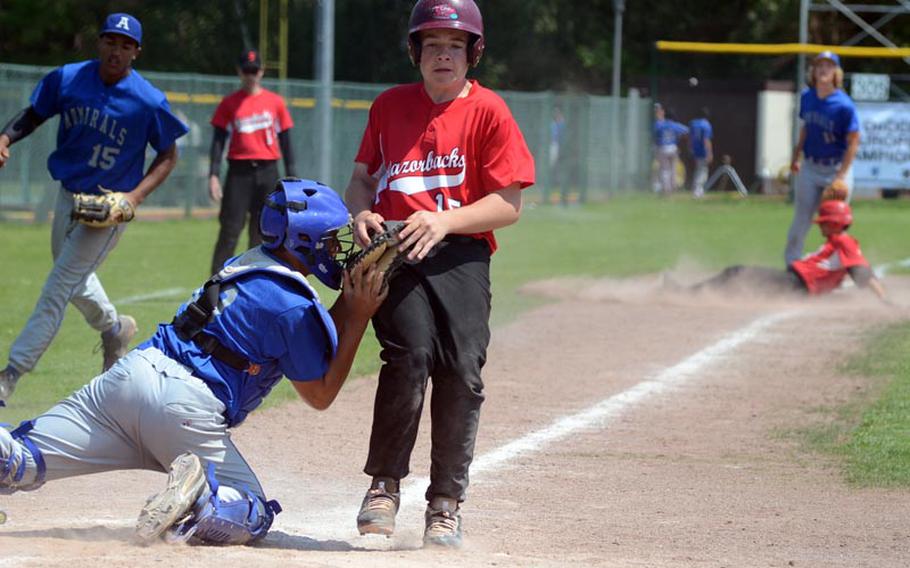 RAMSTEIN AIR BASE, Germany — Much like the temperatures, the scores of the top-ranked teams soared early in Day 1 of the DODDS European baseball tournaments, with no major upsets in play.
Aviano and SHAPE, the third and second seeds in the Division II-Division III event, defeated Alconbury and Rota, respectively, by scores of 14-1 and 17-1.
In the second set of games, top-ranked Naples shut out Baumholder 14-0 and No. 4 Bitburg won over Hohenfels 23-0.
"We didn't play our best baseball in our first game," Naples coach Jack "Duke" Marlow said.
Marlow said he was keeping an eye on Bitburg and SHAPE because they're good baseball teams. His team played Aviano four times during the regular season and won three of them, though some of the victories were close.
First-time pitcher Conor Skelton pitched the first game for the Wildcats, who like many top teams on the first day of the tournament, saved the top starters for later.
"We'll wait until we play those two teams to use our aces," Marlow added.
The third set of games began with more of the same as Ansbach handed Alconbury its second loss of the day by a score of 15-2.
The only force catching teams by surprise was Mother Nature — with her heat and sunshine causing a couple of athletes to require medical assistance.
The day's first close game featured seventh-ranked Schweinfurt and tenth-ranked Rota. In the end, the Admirals edged the Razorbacks by a score of 8-7.
Rota, which entered the tournament after only having played two games during the regular season, got to see its first DODDS competition in a 14-1 loss to SHAPE.
Considering Rota's difficult trip from southern Spain - including a bus breakdown and extra fees for baggage from an airline - coach Chris Kaldahl said he would definitely take a first-day split. Without dinner, the team finally went to sleep in the Ramstein High School gym around 2 a.m. and had the first game of the day at 8:30 a.m., without first eating breakfast, he said.
After the team's second, and final, game of the day, Kaldahl concluded an interview with: "So we're going to get our siesta now."
Fighting for valuable positions later Thursday before Friday's matches, seventh-ranked Schweinfurt held its own by scoring six runs against SHAPE. But the Spartans prevailed 9-6. Aviano and Ansbach went into extra innings before the Saints prevailed 13-12.
In the final two games, Naples stayed unbeaten in the tournament with an 11-4 win over AFNORTH and Bitburg matched them by shutting out Vicenza, 4-0.
In Division I play at Kaiserslautern High School, the higher seed won almost every time, leaving Ramsein and Heidelberg at 2-0 and Patch and Lakenheath at 1-0.
The second-seeded Royals, who have lost to Patch in the final game the last two years, posted two shutouts to open the tournament, topping Wiesbaden 14-0 and then downing Vilseck as night fell, 11-0. The Lions, seeded third, edged Vilseck 1-0 before beating Wiesbaden 10-6.
Patch, the tournament's top seed, defeated Kaiserslautern 10-4. The only upset was the No. 6 Lancers also beating the fourth-seeded Red Raiders, 8-2.
Play begins at 8 a.m. Saturday at both Kaiserslautern and Ramstein, with the smaller schools entered in a single-elimination tournament and the larger schools continuing pool play before 3 p.m. and 4:45 p.m. semifinals.
---
---
---
---