Europe baseball - Day 1
Top seeds fall, adding more intrigue to balanced fields
---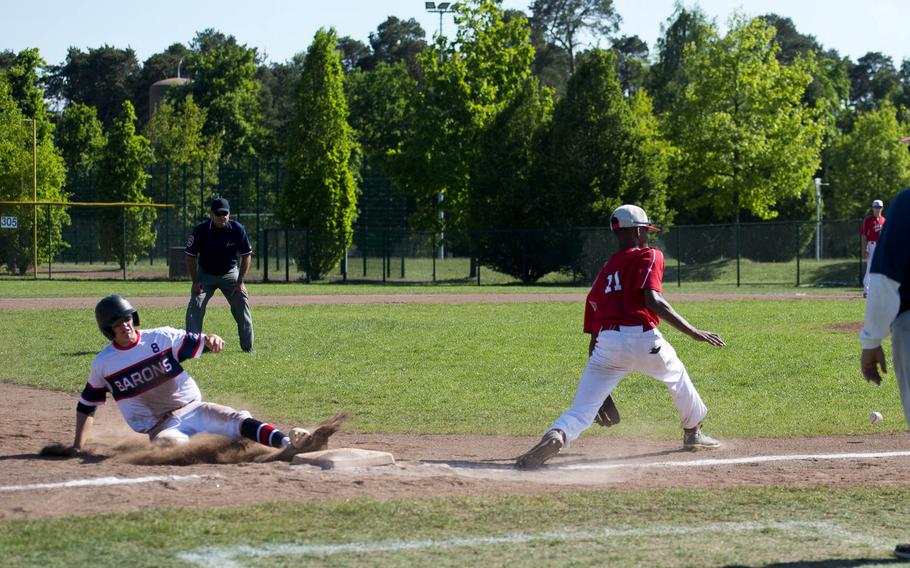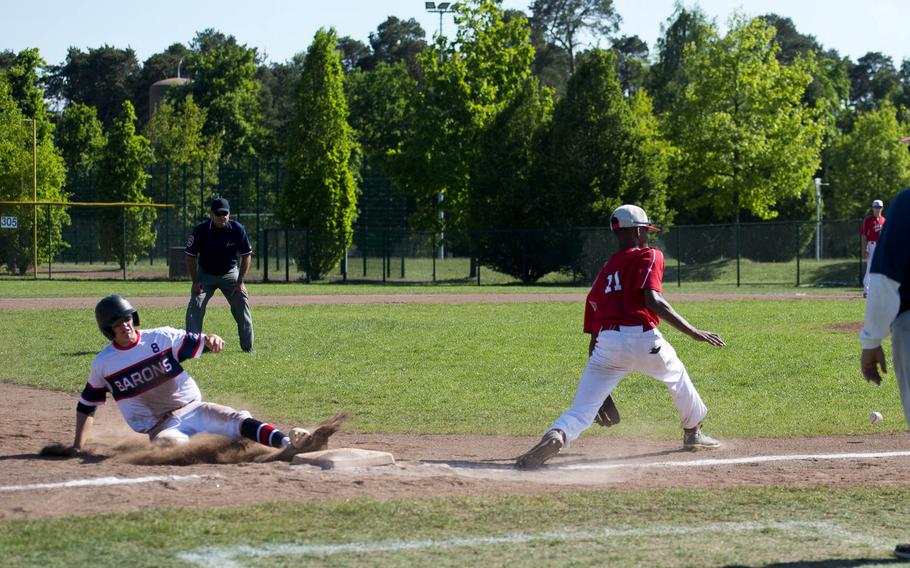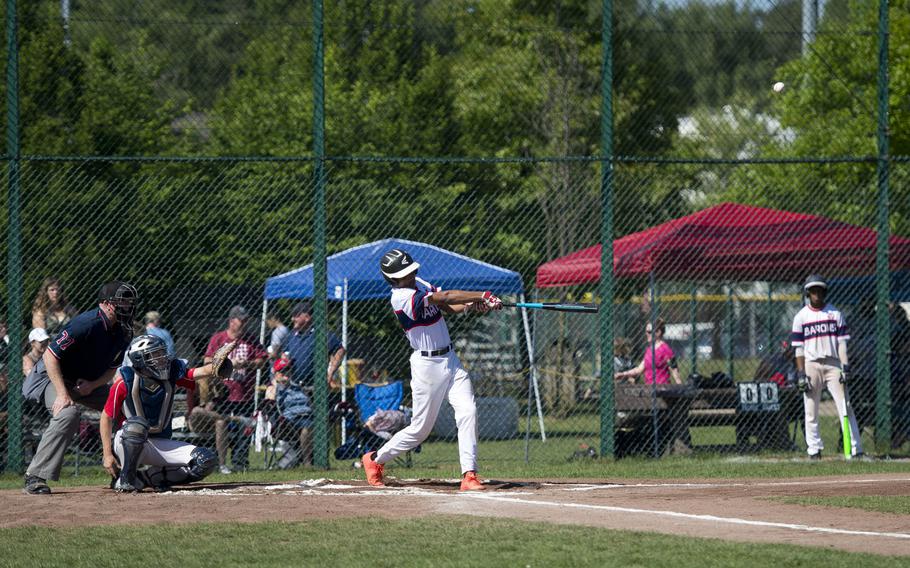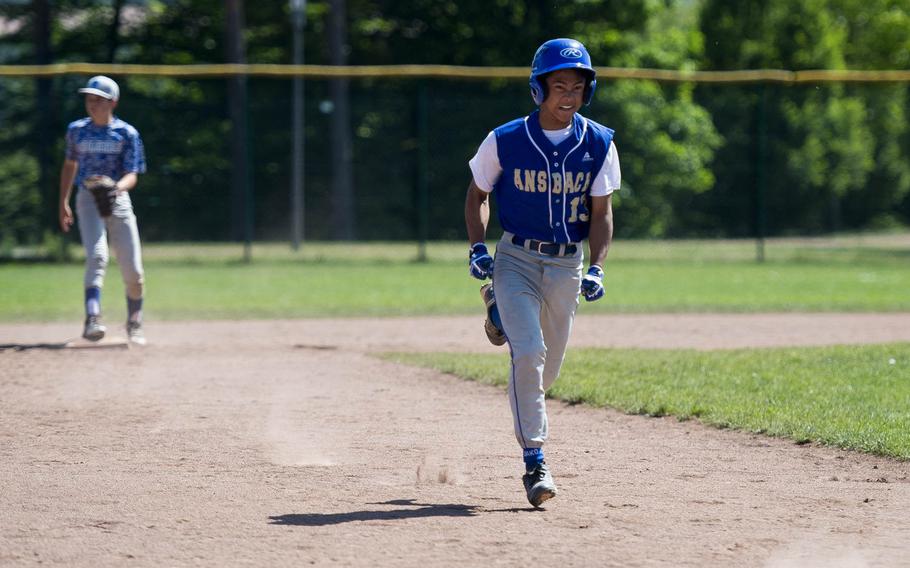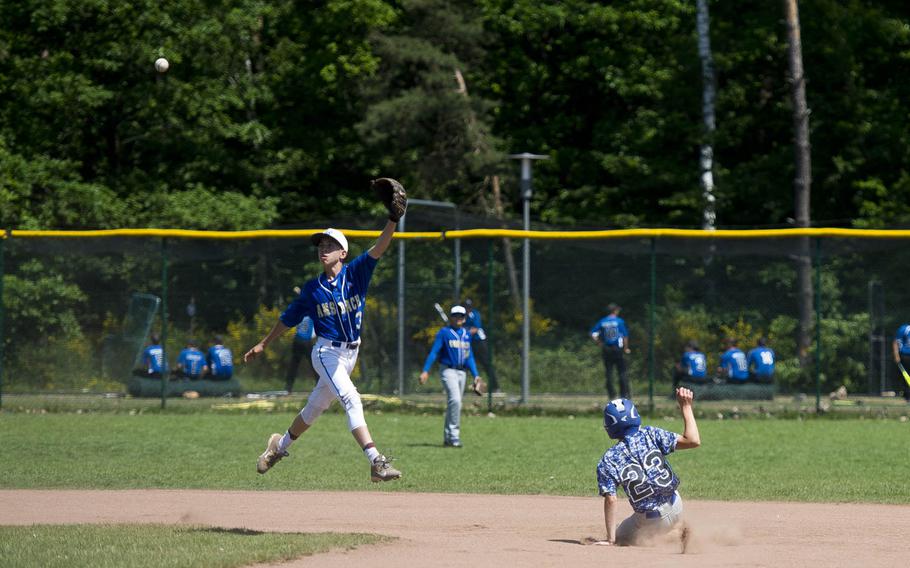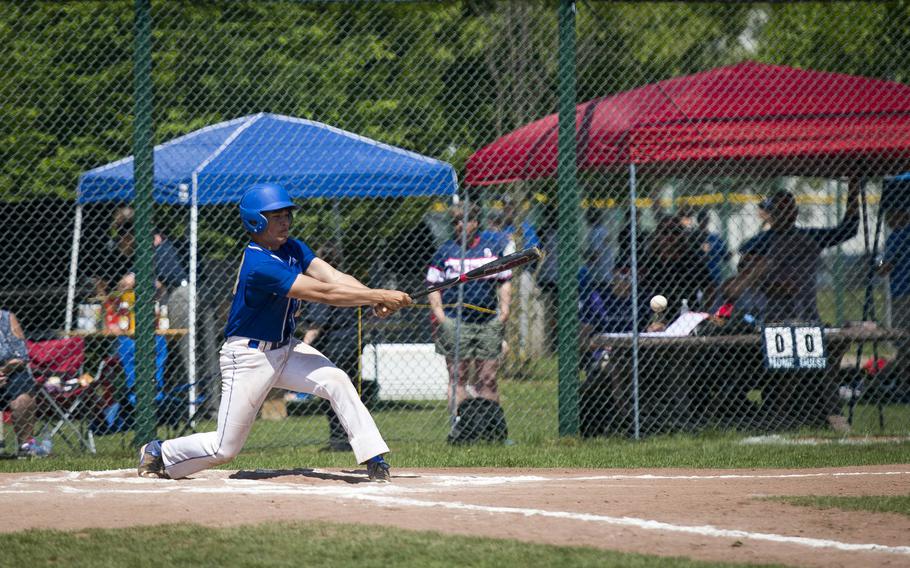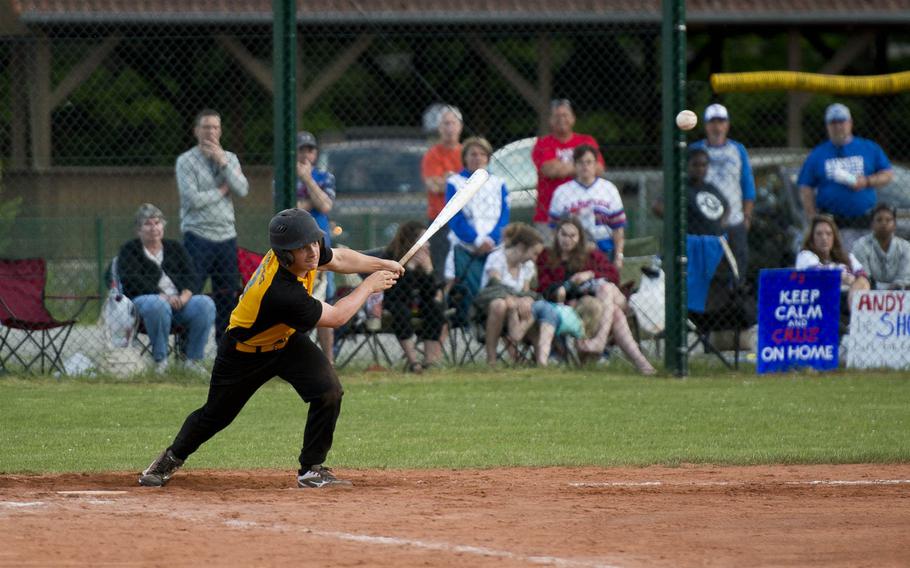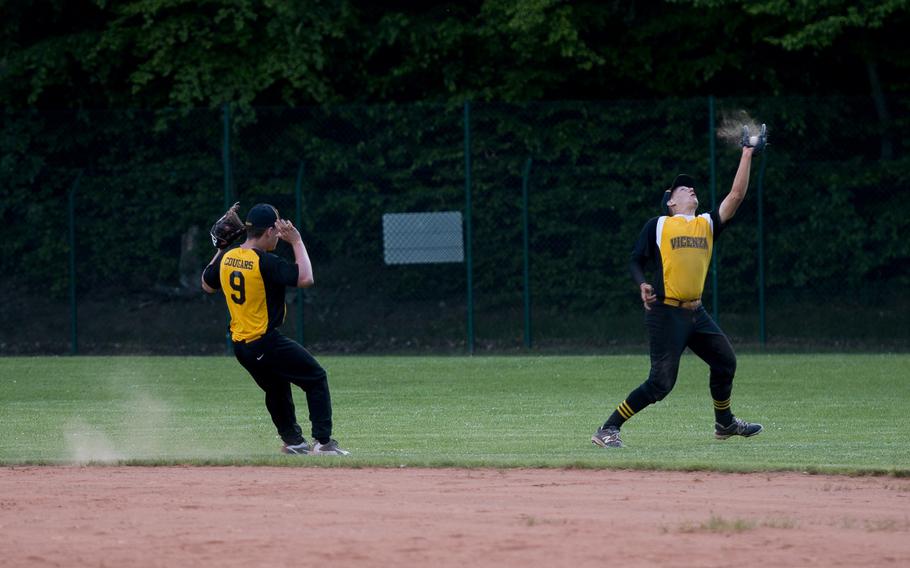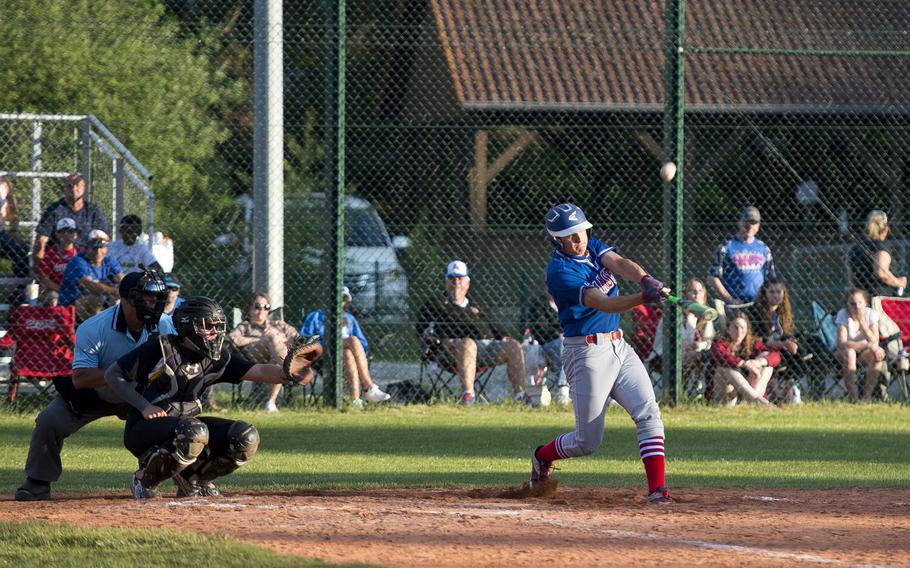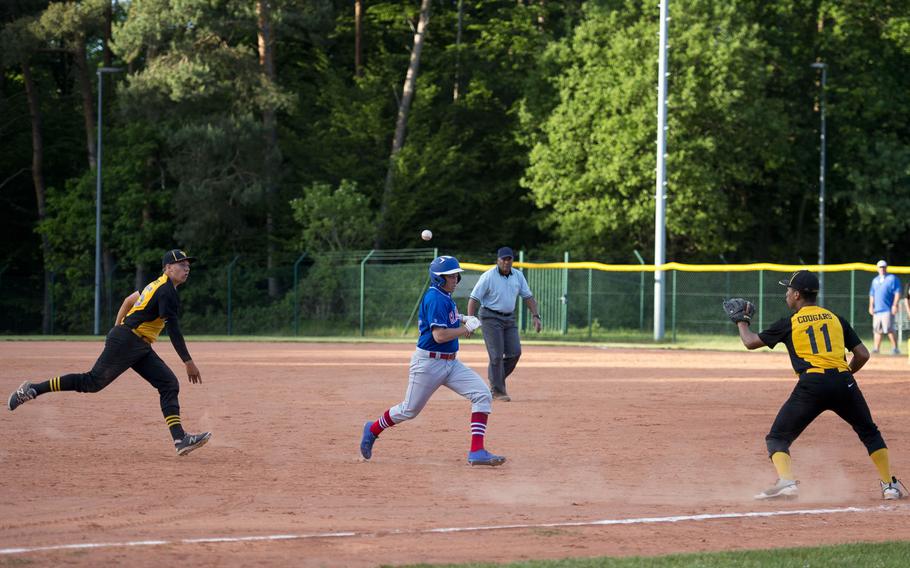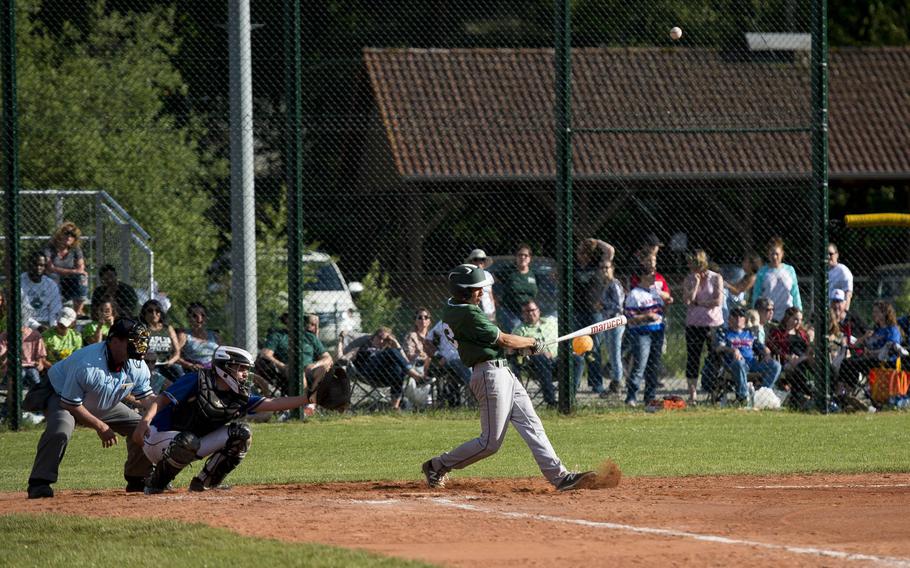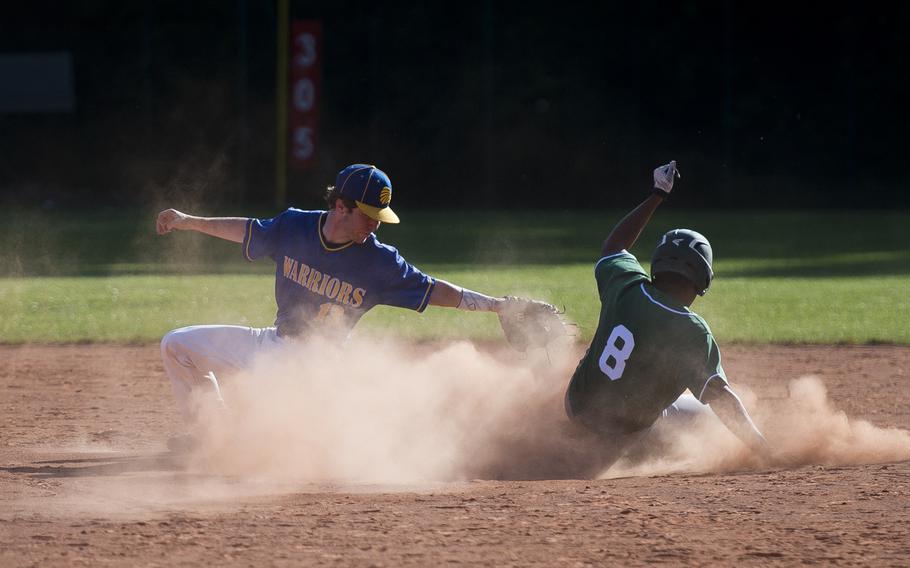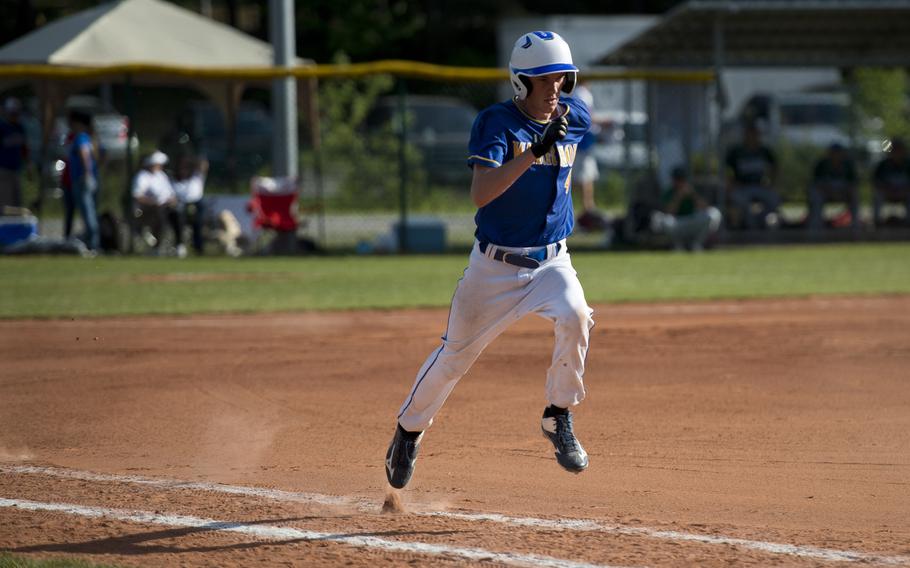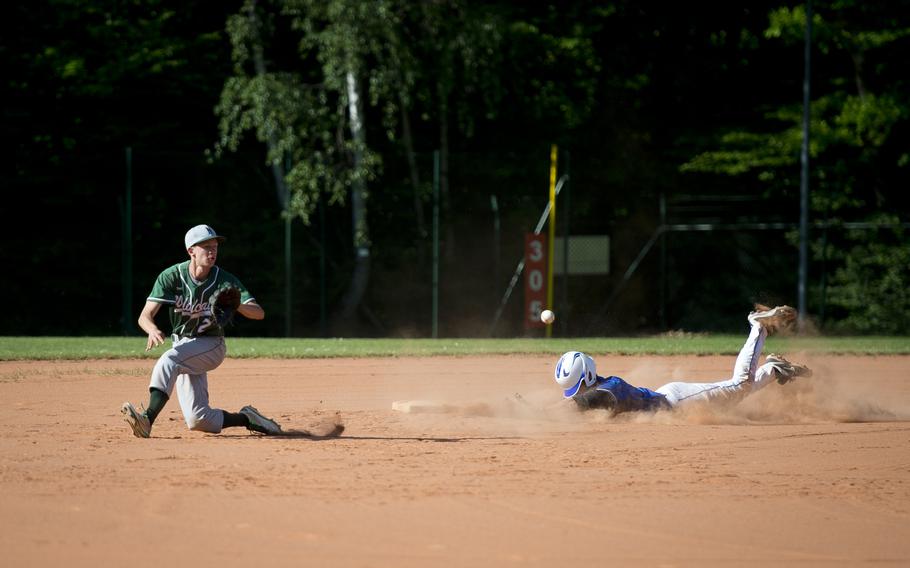 Both No. 1 seeds took losses as the 2017 DODEA-Europe baseball championships opened Thursday, adding even more intrigue to the already unpredictable Division I and II/III brackets.
The tournament continues with more preliminary play in each division Friday, followed by the Division II/III semifinals Friday evening. The Division I semifinals and both European championship games are set for Saturday.
Division IKaiserslautern 4, Naples 1: A year ago, the Kaiserslautern Raiders overperformed as eighth seed and advanced all the way to the European championship game. They began to follow a similar script on Thursday.
The hometown Raiders, again seeded eighth after a regular season marred by early-season forfeits and season-long inconsistency, rounded into postseason form early Thursday with a steady defeat of the No.1 seed Wildcats.
That didn't surprise Raider coach Chris Grogan, who believed his team was again superior to its humble ranking.
"We felt like, we're definitely better than that record. We let a lot of games slip away. We definitely felt under-ranked," Grogan said. "We felt comfortable with who we are."
The Raiders split pitching duties between Matt McKeag and Nolan Sherman, both of whom threw three strong innings, and plated three runs in the top of the sixth to pull ahead.
Kaiserslautern's Cinderella run took a bit of a hit Thursday night, though, in a 3-0 defeat to Lakenheath.
Weisbaden 12, Lakenheath 1: DODEA-Europe's pitch-count rules are a preoccupation for every coach in the tournament. They're also on the minds of the pitchers themselves.
Pitchers who throw 45 or more pitches in a single day are ineligible to pitch the following day; pitchers are also limited to 125 pitches in the tournament as a whole.
The fifth-seeded Warriors deployed ace pitcher Gunner Yingling against the fourth-seeded Lancers to improve their odds of reaching Saturday's elimination round. Like his coach, and every other pitcher and coach in the tournament, Yingling was left to ponder the short-term and long-term ramifications of his performance Thursday. He chose to confront the problem directly.
"I just focus on throwing strikes and letting my defense work behind me," said Yingling, who finished just under the 45-pitch limit.
Yingling's job was made easier by an explosive Warrior offense that put the game out of reach. And the Warriors didn't use Yingling in a late 6-3 win over Naples that put Wiesbaden in solid position for a semifinal berth.
Stuttgart, Ramstein cruise: The opposite pool is patrolled by the two biggest sharks in DODEA-Europe baseball history, the second-seeded Stuttgart Panthers and third-seeded Ramstein Royals. Both were ferocious Thursday.
Stuttgart blasted SHAPE 10-0 in the morning and handled Vicenza 7-2 in the afternoon. Eli Lashley and Lisle Babcock each had three RBI in the rout of SHAPE, while seven different Panthers crossed home plate in the late victory.
For Ramstein, Stanley Cruz threw three innings of one-run ball to lead the Royals to an early-morning 6-1 defeat of Vilseck, and Brendan Hicks knocked in two RBI in a late 9-2 defeat of Vicenza.
The Panthers and Royals face off Friday morning.
Division II/IIIAFNORTH 6, Sigonella 5: The fourth-seeded Lions used a big final inning to knock off the top-seeded Jaguars.
Aries Lopez smashed a two-out, bases-loaded triple to score three runs and crossed the plate himself on a throwing error to erase a Sigonella lead. Then Lions pitcher Tim McDaniel Jr., escaped a bases-loaded jam in the bottom half of the frame to secure the win.
AFNORTH coach Tim McDaniel was more interested in preparing for approaching opponent Hohenfels than celebrating the dramatic win. But he allowed that the game was a memorable postseason moment for the players.
"I think it really inspired the kids," the coach said. "Hopefully the kids' spirits are lifted."
As it turned out, McDaniel was right to be concerned, as fourth seed Hohenfels beat AFNORTH 12-7 late Thursday. Friday's early matchup between Sigonella and Hohenfels will decide which two teams survive the three-team pool and advance to Friday evening's semifinals.
Bitburg 7, Ansbach 6: The 2016 runner-up Barons opened up their 2017 title bid with a dramatic comeback victory.
Jermaine Cooks drove in teammate Deon Montgomery from third base to give the third-seeded Barons a head start on what they hope is another shot at the title that eluded them last year.
"It just shows when we keep the energy up, and when we keep our focus up, what kind of potential we can have as a team," Cooks said.
A returnee from last year's second-place squad, Cooks knows that championships are won one positive, productive play at a time. He took that mindset into the high-leverage at-bat he faced Thursday.
"I was just trying to focus on getting that last run in," Cooks said. "All I had to do was make contact. That's all I was thinking."
Bitburg survived the day as the only unbeaten in its four-team pool. The Barons routed Aviano 15-5 late Thursday for a 2-0 start to the tournament, while sixth-seeded Ansbach handed defending champion and No. 2 seed Rota a stunning 15-4 defeat.
Twitter: @broomestripes
---
---
---
---