DODDS-Europe golf championships
Titles might be determined on final holes
---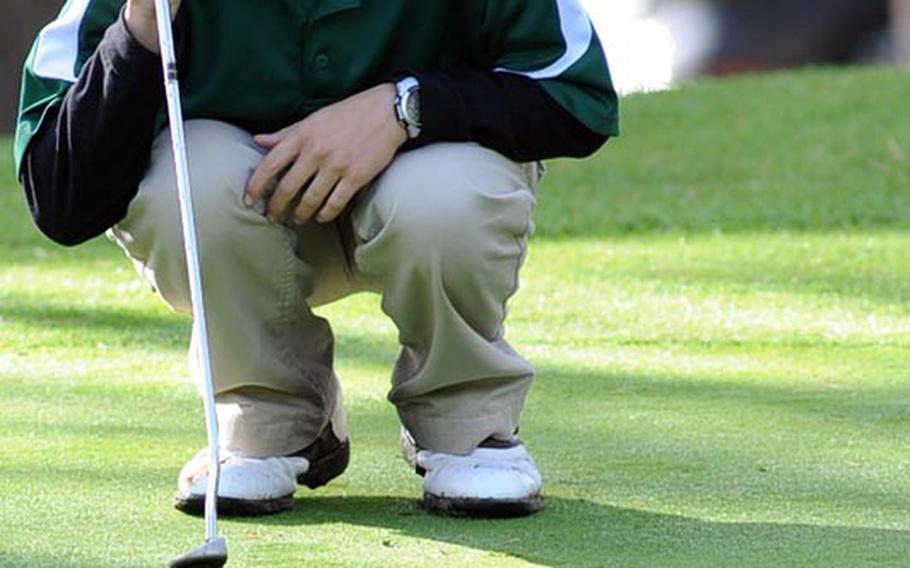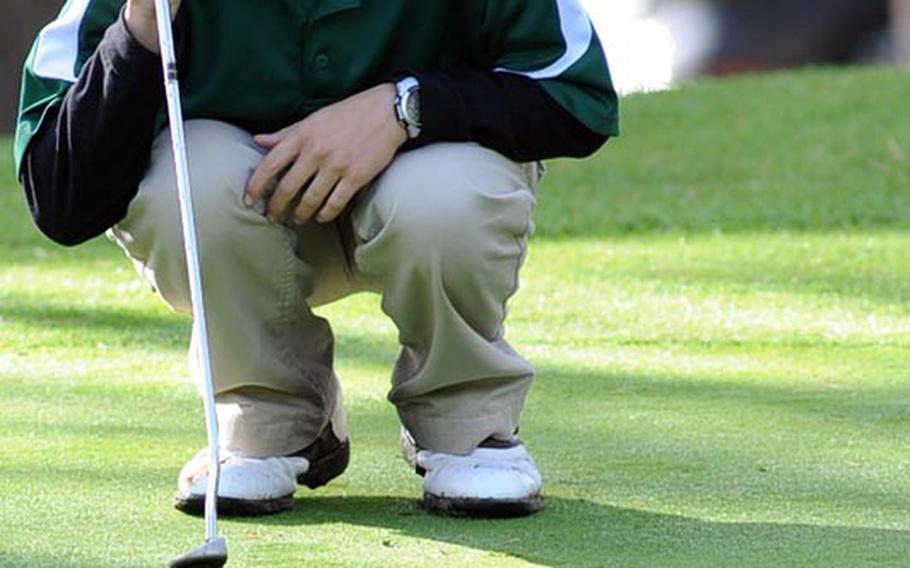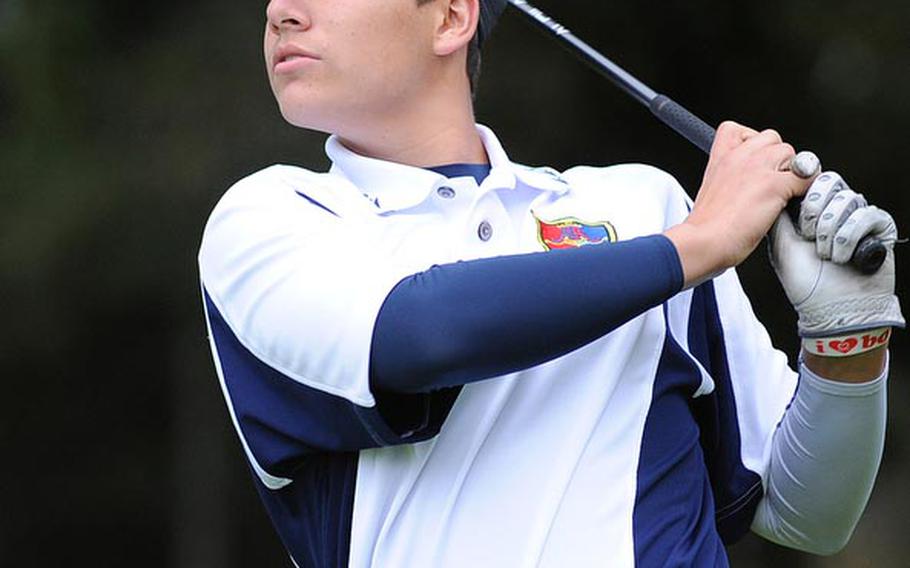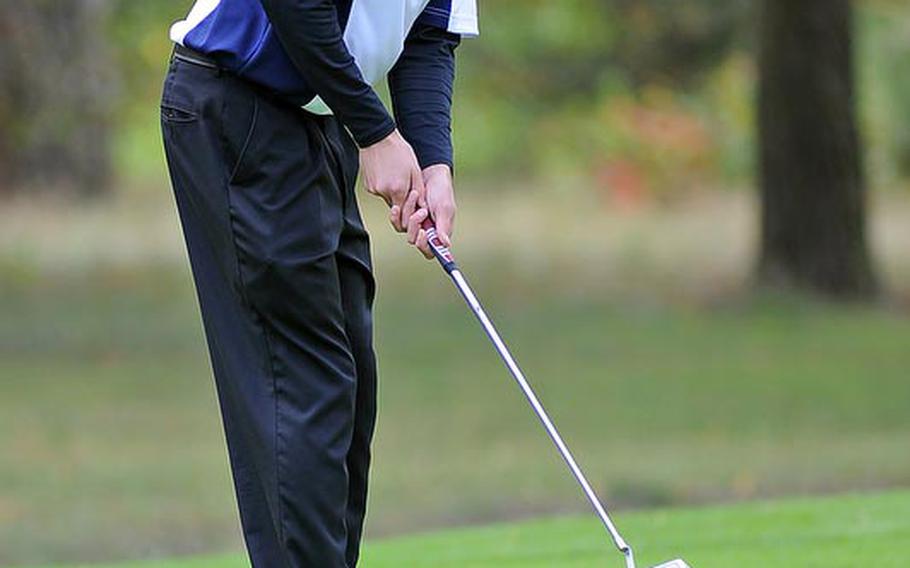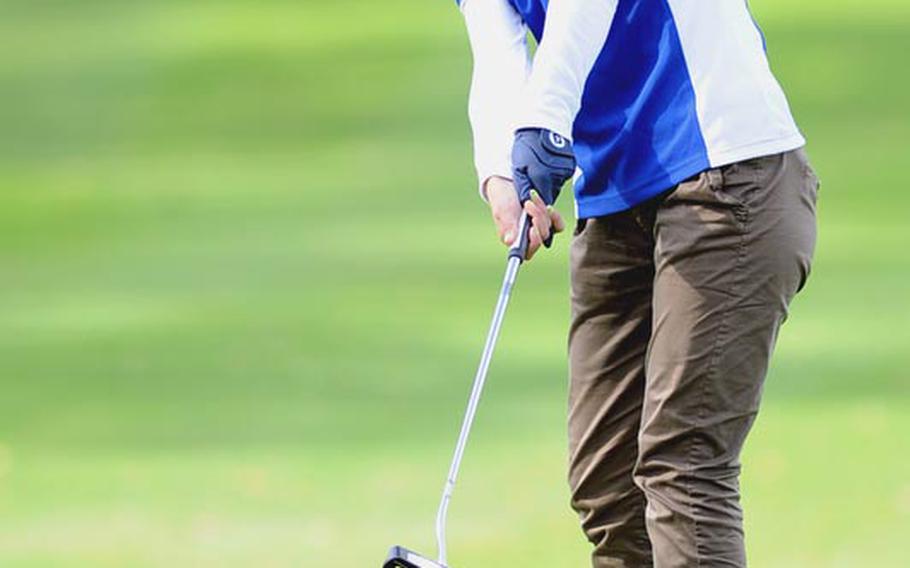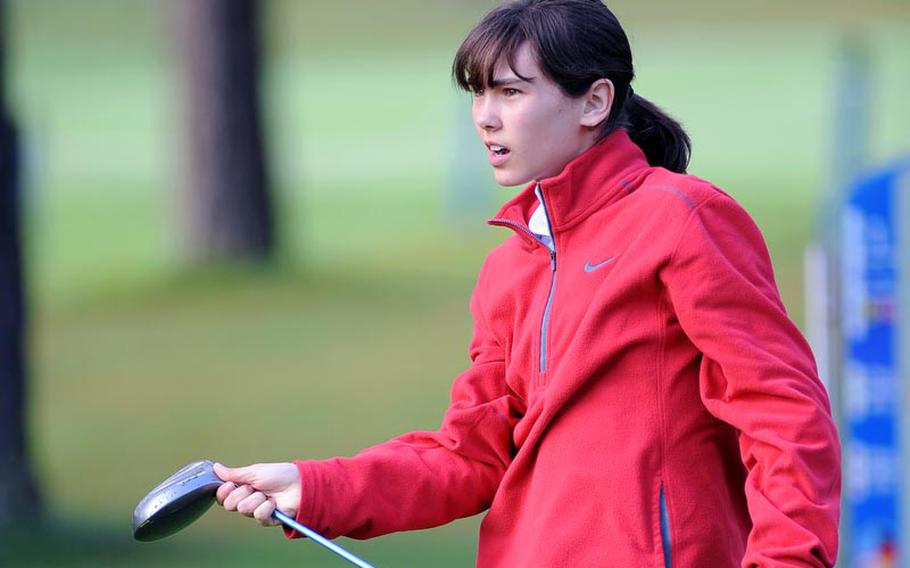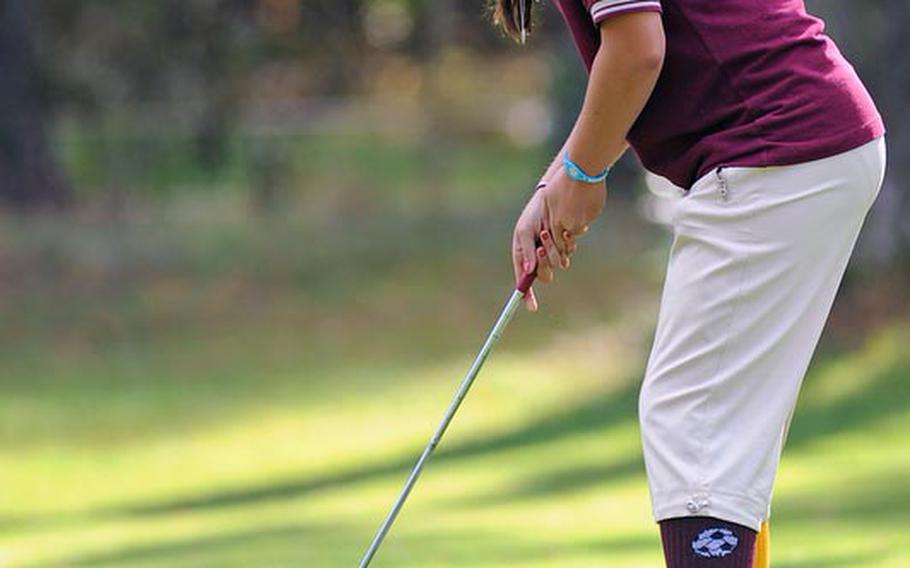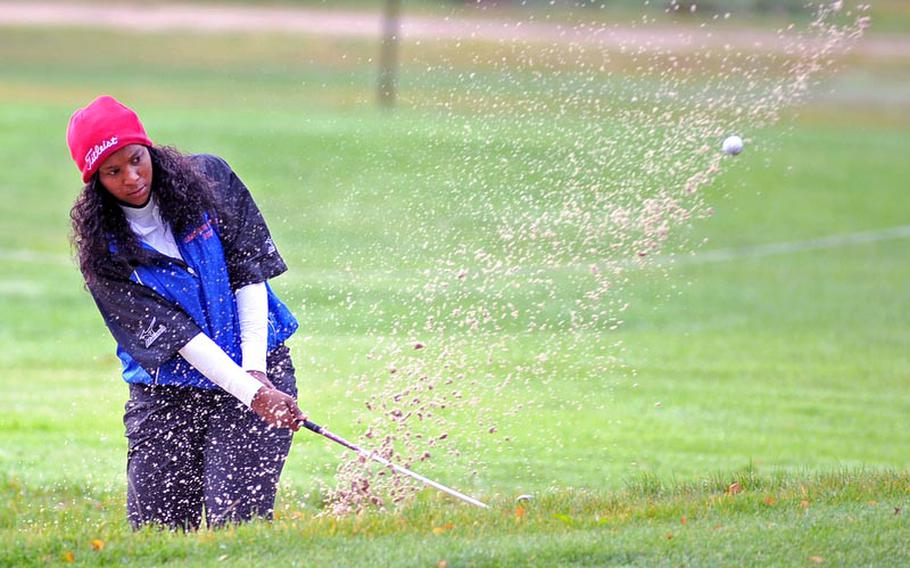 OFTERSHEIM, Germany – Pre-tournament forecasts of a tightly contested 2011 European high school golf tournament proved right on the money after Thursday's play in the two-day event on the Heidelberg Golf Club layout.
Three boys, two Ramstein sophomores - newcomer Everett Plocek and Lucas Rockwell - and SHAPE freshman Alex Nguyen, tied for the first-day lead with 42 Stableford points each. Heidelberg junior Joe Patrick wrested 41 points from his home course to finish the equivalent of a mere double-bogey behind the leaders under the Stableford scoring table used in DODDS-Europe, and two more contenders, seniors James Cho of Ramstein and Tyler Gillespie of Bitburg, were just two points – the equivalent of a bogey -- behind the leaders going into Friday's final 18 holes.
Players earn one point for scoring double-bogey, two for bogey, three for par, four for birdie and six for eagle or ace. The two-round totals are combined to determine the champions.
Things were just as close in the girls' field, where Ramstein sophomore Sasha Phoenix and Wiesbaden freshman Jenna Eidem shared the first-round lead at 24 points. Chasing them are top-seeded Katie Cooper of Vilseck (22 points), and Ramstein sophomores Diana Green and Michelle Turner, with 20 and 18 points, respectively.
Clearly, then, with such a tight fit at the top, the pressure will be intense when the field tees off at 9 a.m. Friday, right?
"It's more like excitement," said Plocek, who capped his first season in Europe by earning the No. 1 seed coming in, "not pressure."
Cho, the highest 2010 finisher playing this year, agreed.
"If it's pressure, it's positive pressure," said Cho, No. 5 in this event as a junior. "We all like to push each other and help each other. We're really having a good time."
Contributing to the logjam at the top was the move of the tournament from its usual venue at Wiesbaden's challenging Rheinblick course to the Heidelberg layout which Ramstein coach Jeff Pellaton termed "less punitive" than the Rheinblick design. Rheinblick is currently undergoing some major restoration.
The move was fine with Nguyen, who birdied the par-5, 466-yard 16th hole on his way to a 22-point back nine on Thursday. It was one of 10 birdies the field carded. No one had more than one four-pointer.
"Both courses are very nice," the freshman said, "but I prefer this one."
Amplified Cho, "There are more opportunities to go after holes here. You can capitalize on your short game."
It also doesn't hurt the scoring that the Heidelberg course is impeccably groomed.
"The course is in great condition," Cho said. "The greens are fantastic."
Eidem, who failed to score on her first three holes Thursday, admitted to some frustration when she began her initial European tournament.
"I was so discouraged," she said, "and she was hitting this great drive. She just kept getting better and better."
Phoenix said her round was her standard day on the course.
"I was just out there playing my game," she said. "We were tied most of the time (Eidem's card read 11-13; Phoenix's 13-11) and we were tied when we finished."
Eidem righted her ship when she put things into perspective.
"I realized it didn't matter where I finished," she said. "Last year, I had a dislocated hip, and just being here is an honor and a pleasure."
Thursday's leaders stressed the importance of getting ready for the challenges of Friday's play.
"Preparation is a big key," Plocek said. "You've got to get lots of sleep and eat a good breakfast."
Eidem, however, had a personal method of preparation in mind.
"I'll probably go home and cry," she said.
---
---
---
---