Home Team
Three Yoders = Big season for Kinnick
by
Dave Ornauer
April 25, 2012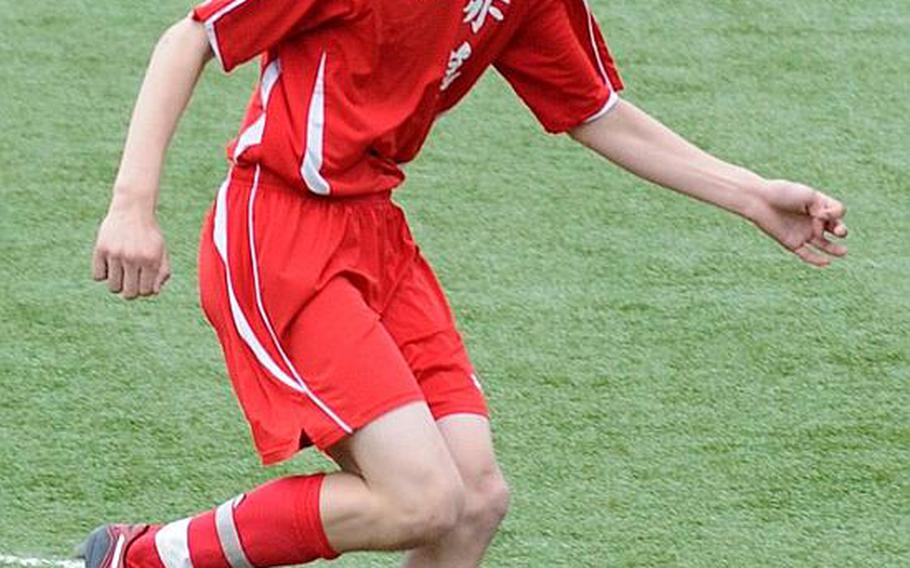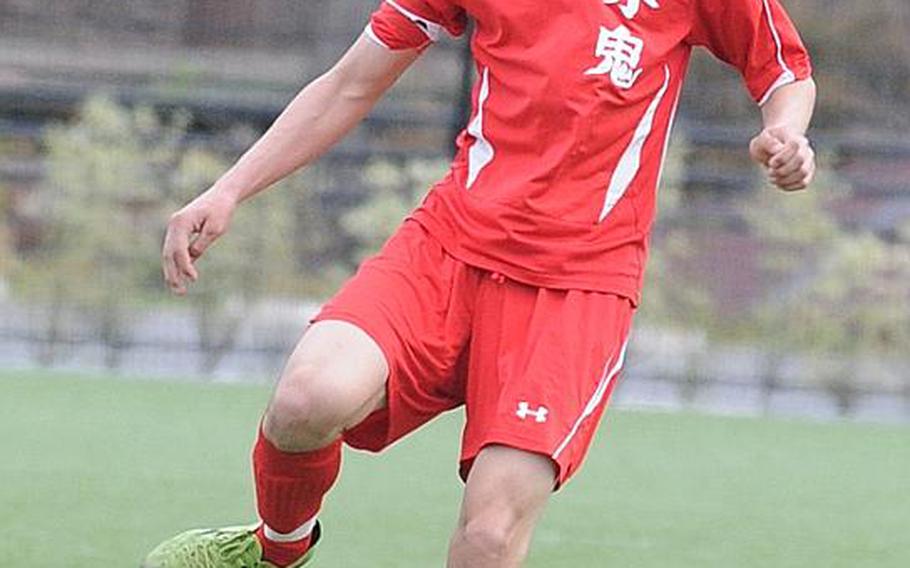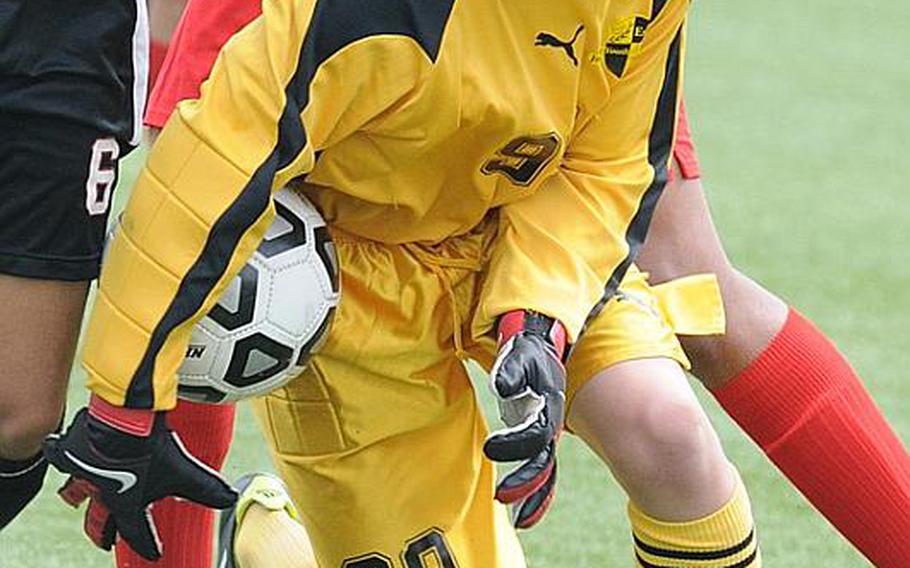 KUGA, Japan - Rare is the soccer team that entrusts its backbone position, goalkeeper, to a freshman. Yet coaches Robert Tiffany and Anthony Gaddis have every reason to feel comfortable with Brady Yoder serving as Nile C. Kinnick's boys' last line of defense.
"It's working," said Gaddis, the team's second-year assistant, of Yoder, who at just 5-foot-5 has backstopped the team to an 11-1-2 record, its best in six years.
Kinnick has scored 80 goals while giving up eight.
Yoder and his brothers, sophomore midfielder Branden and junior forward Zach, are hardly an ordinary band of soccer brothers. They've all played soccer for the last seven years, traveling as far as Argentina to attend camps.
"All three play with Japanese teams off base, they're young and they're not going anywhere," Gaddis said.
Zach Yoder is second on the team in goals and third in assists, with 14 and nine. Branden doesn't start, but sees significant minutes as one of two center midfielders and has racked up four goals and five assists.
Forward Jay Schlesinger, who paces the team with 18 goals and 11 assists, calls the Yoders the team's "meat and potatoes."
"They link us together," Schlesinger said. "It's nice having each play a different position. It's been great, especially when Zach has stepped up as captain the last two years."
Each Yoder brother brings a certain quality beyond the numbers that make the team tick, Gaddis said. The team's basic game plan is to play the ball into the midfield, have the mids play it out wide, overlap, keep the ball on the ground while on the attack "and trust each other."
"Zach brings composure, a game awareness and he's not afraid to play the difficult pass," Gaddis said.
Branden can be of major help when the Red Devils start playing out of control. "He's more defensive. If the team gets erratic, he helps calm that down," Gaddis said.
Brady has taken his turn at forward, scoring three goals, but his main job, along with a flat four defense led by veteran Nigal Shah, is to keep opponents out of the net.
"He has great technique. He's technically sound," Gaddis said of Brady, who's played keeper for his Japanese team and on-base youth teams for three years. "He's blocked a lot of shots. He has good game awareness."
Much of that technique, awareness and composure came from a two-week visit to a soccer camp last summer in Buenos Aires with Boca Juniors, the "best club in Argentina," Zach Yoder said.
"They're all hungry to start. They all want to play. They're all rivals on the same team," Zach said. "Everybody knows the game. Everybody has played the game."
Much of the work they got in camp involved fundamentals, "basic footwork and touches," Zach said. "They're very friendly people there. And the women are very good-looking."
The Yoders' teammates to a man say they're grateful to have three players bringing such knowledge and skill back to Yokosuka. The only blemishes on an otherwise spotless record vs. DODDS-Japan teams this season have been two ties with Matthew C. Perry and a 1-0 loss against Christian Academy Japan.
Kinnick's greatest need, if there indeed is one, Gaddis said, is a classic finisher. "The defense and mids are solid. We're still looking for that forward who has a killer instinct," he said.
But with the Yoders on the field, particularly with the youngster Brady locking things down in the back, Kinnick remains a threat to make plenty of noise within DODDS-Japan and next month's Far East Division I Tournament at Kubasaki.
"We'll see what happens," Gaddis said. "It's worked so far."
---
---
---
---