Far East volleyball
Thornton helps ASIJ repeat as champs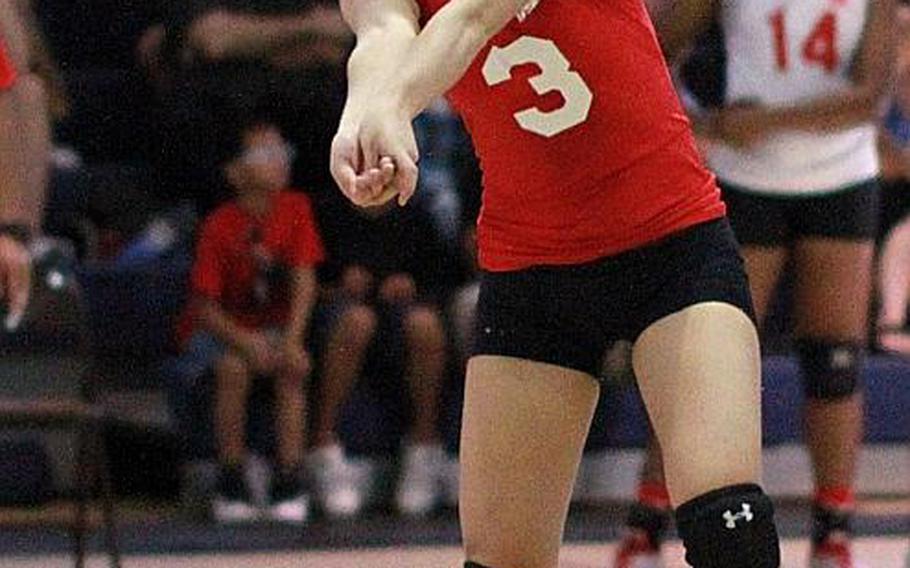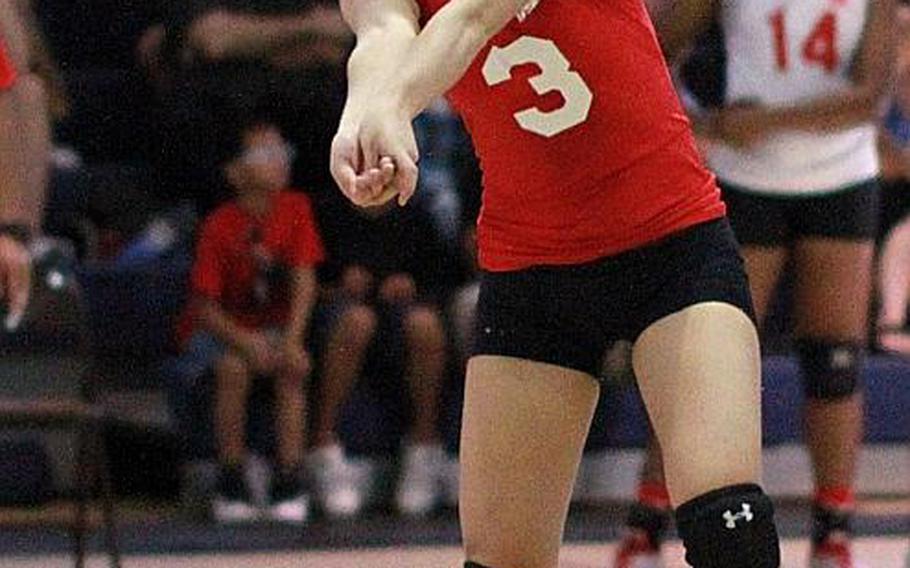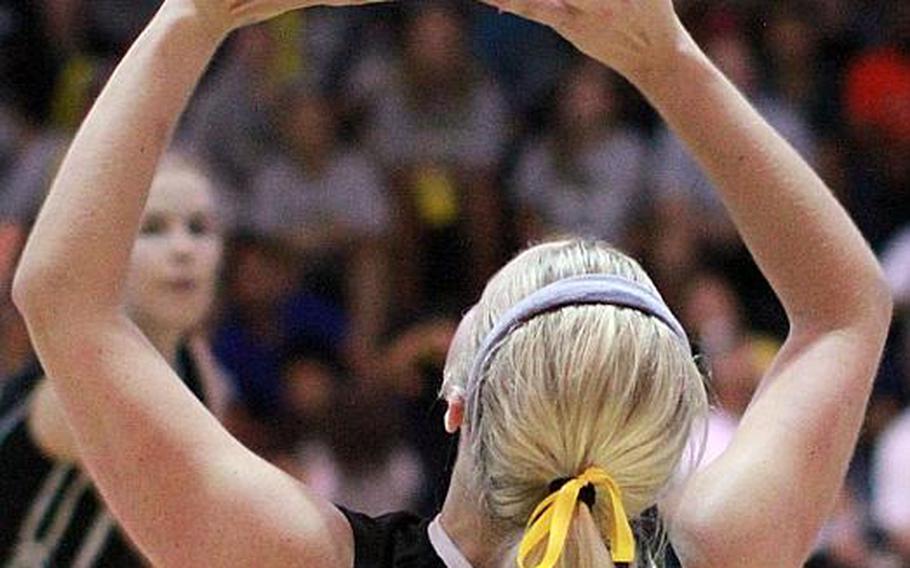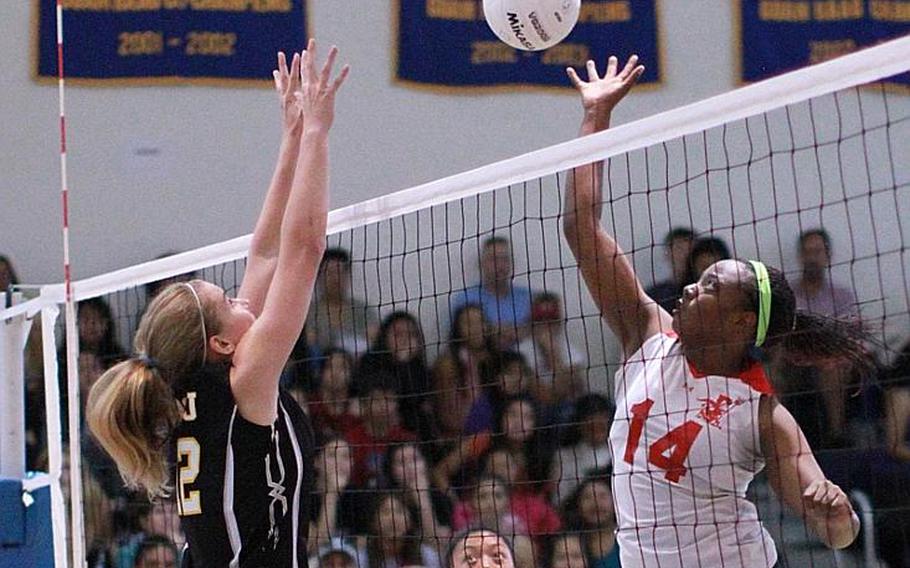 AGANA HEIGHTS, Guam – They'd lost to Nile C. Kinnick four days earlier in division play, their first loss to any team all season. Now, they had to face the Red Devils all over again in Saturday's championship without their coach, Gail Lanier, who got hurt during warm-ups.
"We decided we wanted to play for her, to win it for her," Liz Thornton said after American School In Japan rallied and repeated its Far East High School Girls Division I Tournament title.
Behind Thornton, the tournament's two-time Most Valuable Player, and her all-tournament sidekicks, setter Baileigh Gibson and middle blocker Mia Weinland, the Mustangs beat Nile C. Kinnick in the finals for the second straight year 25-17, 21-25, 25-20, 25-20.
ASIJ won the title for the seventh time overall and fourth in the last seven years - each of which featured a Thornton sister named the tournament's MVP. Catherine won the honor for 2006 champion ASIJ and Gwen in 2008 for the Mustangs.
"This feels amazing," Thornton said. "You can't describe it. It's like a dream. This is a once-in-a-lifetime team. Without the team, this doesn't get done."
Saturday's title match came with Thornton's dad, Tim, on the bench in place of Lanier, who was struck in the eye with a volleyball during warm-ups and was sent to the hospital.
"We wanted to have good news for her" when the team would go see Lanier in the hospital, Liz Thornton said.
"That gave them that extra push, do it for coach," said Kinnick's Al Garrido, whose Devils again came up short in a Final Four appearance. They've finished second the last two years and fourth in 2010.
But Garrido was anything but heartbroken after the match, given the odds against a DODDS team achieving such heights.
Players at international schools such as ASIJ tend to stay in one place longer than at DODDS programs, which are revolving ones given their transient nature. Only three DODDS schools -Wagner, Zama American and Seoul American - have ever won the tournament.
"We have so much stacked against us. We don't have what those schools have, but we made the finals, again," Garrido said.
"To go up against that program is an honor, and to finish ahead of so many others is impressive. I feel fine with what happened today. Somebody had to take the title. We didn't. But I'm proud of them."
Kanto Plain Association of Secondary Schools teams continue to dominate the tournament. Since 2004, Kanto schools have claimed every championship except 2010, when it was won by host Seoul American. Christian Academy Japan won the D-I title in 2005, 2007 and 2009.
The entire Final Four this year was comprised of Kanto teams. Seisen International defeated CAJ 26-24, 25-15 for third place.
Just outside the Final Four, All-Tournament sophomore Keila Welky and Kubasaki enjoyed their finest finish since placing fourth in 2005. The Dragons survived Guam postseason tournament champion Southern 27-25, 24-26, 15-13 for fifth.