Thomas in rare company on girls All-Europe team
by
Rusty Bryan
March 30, 2011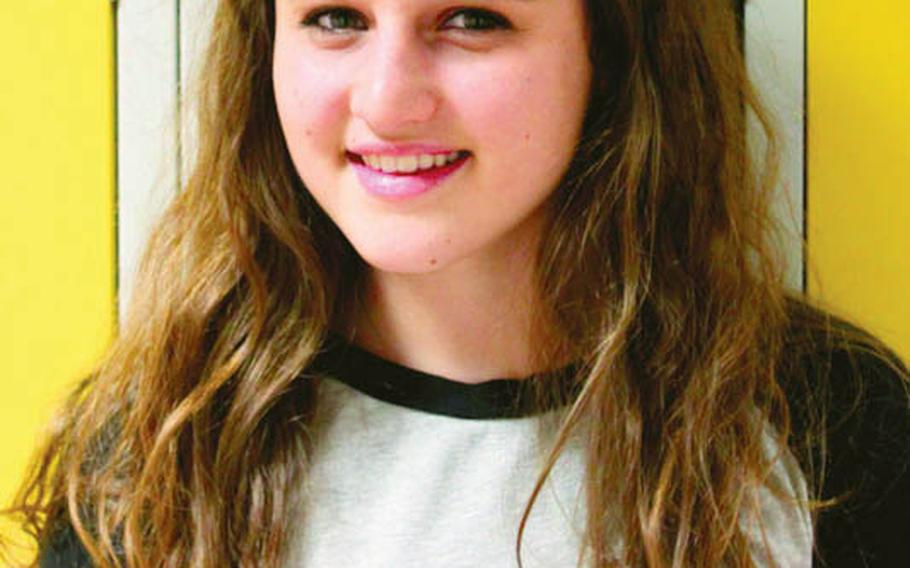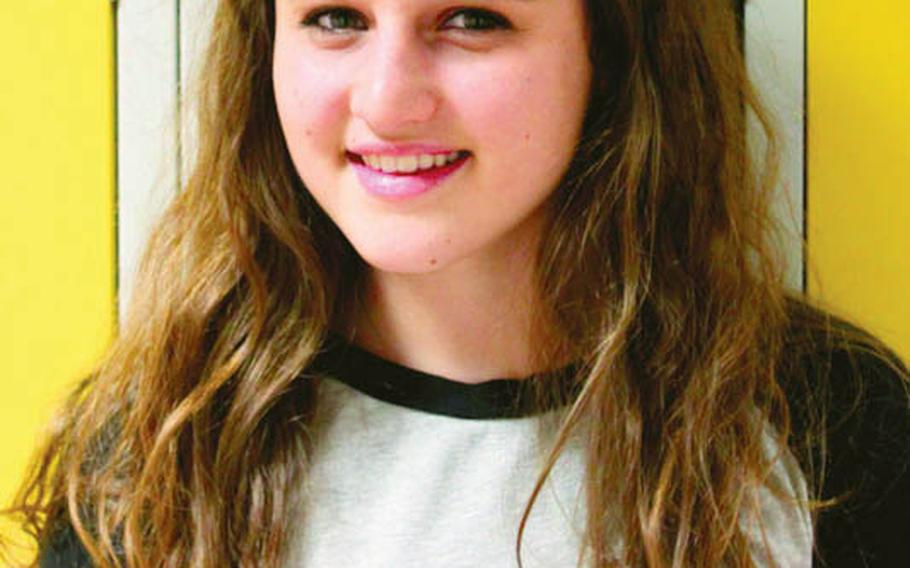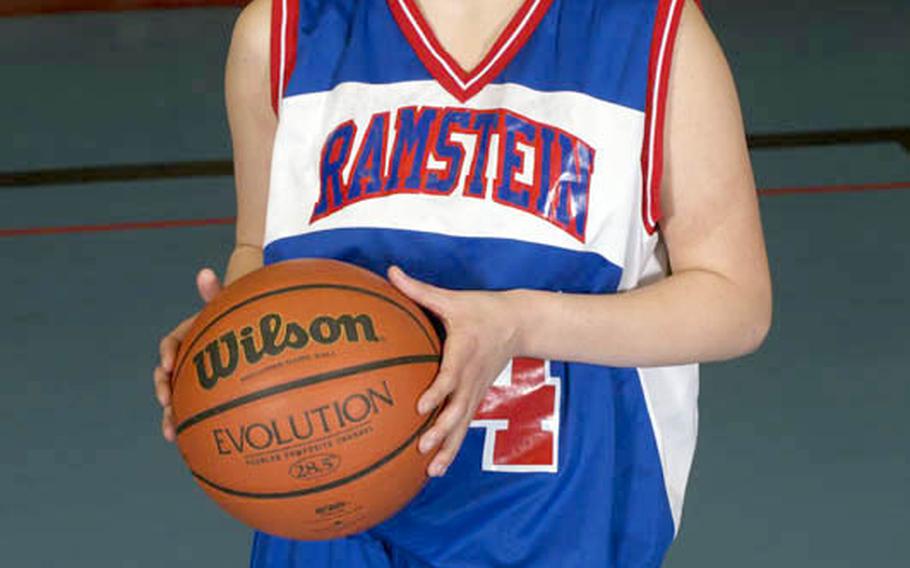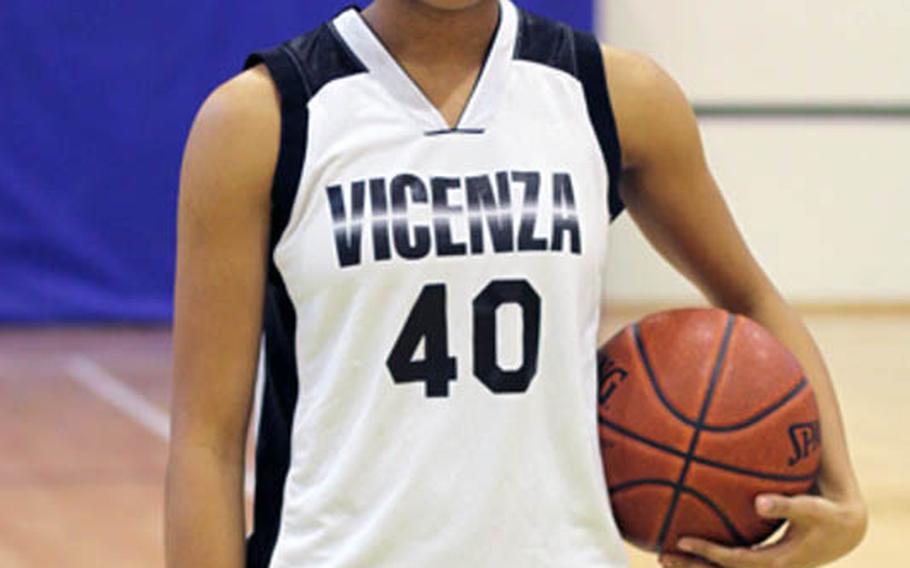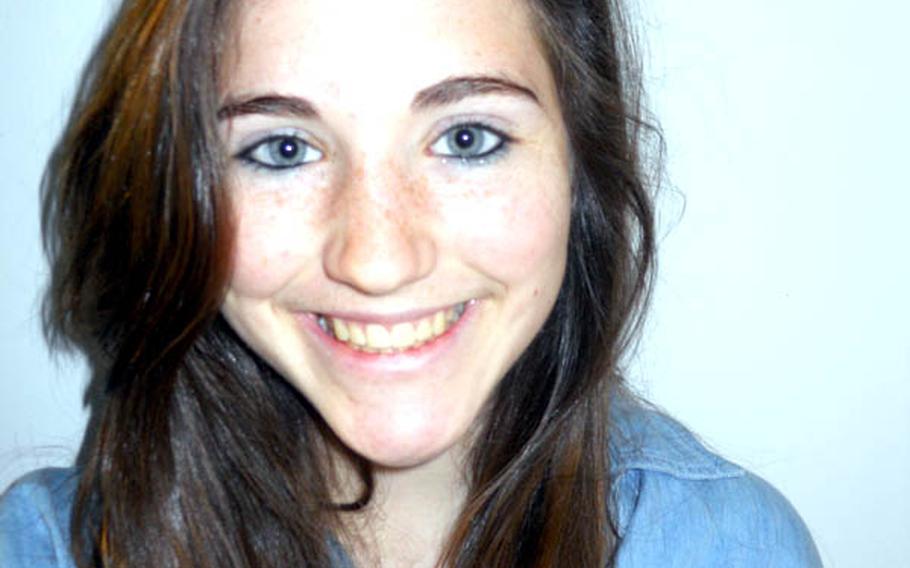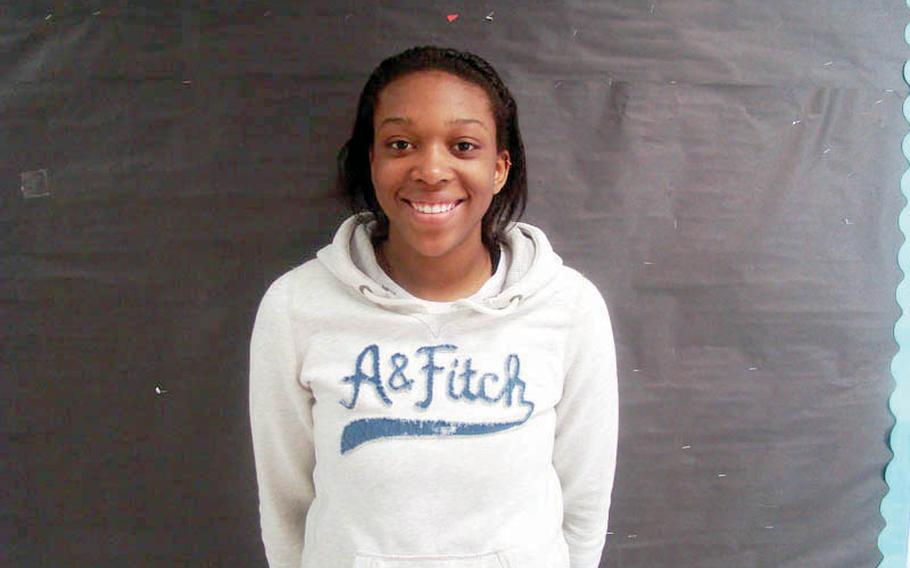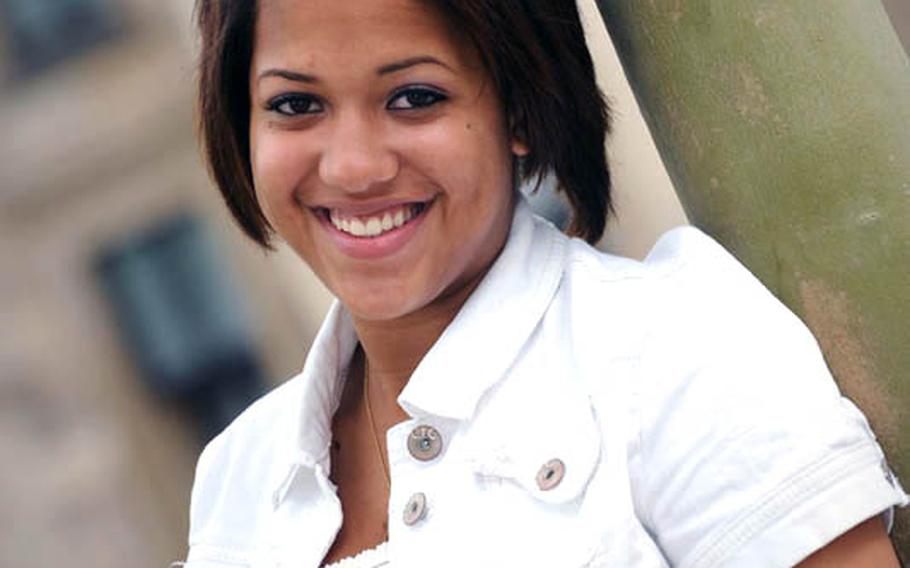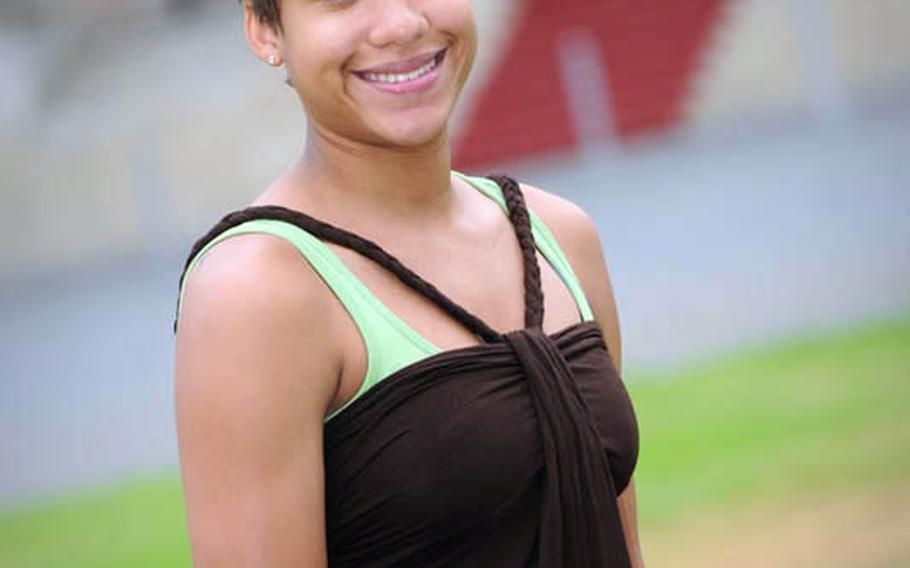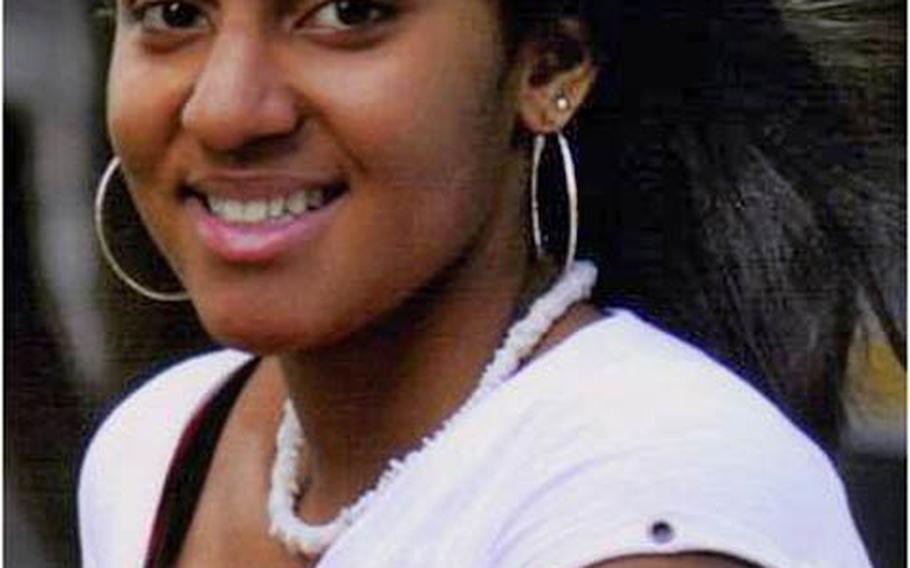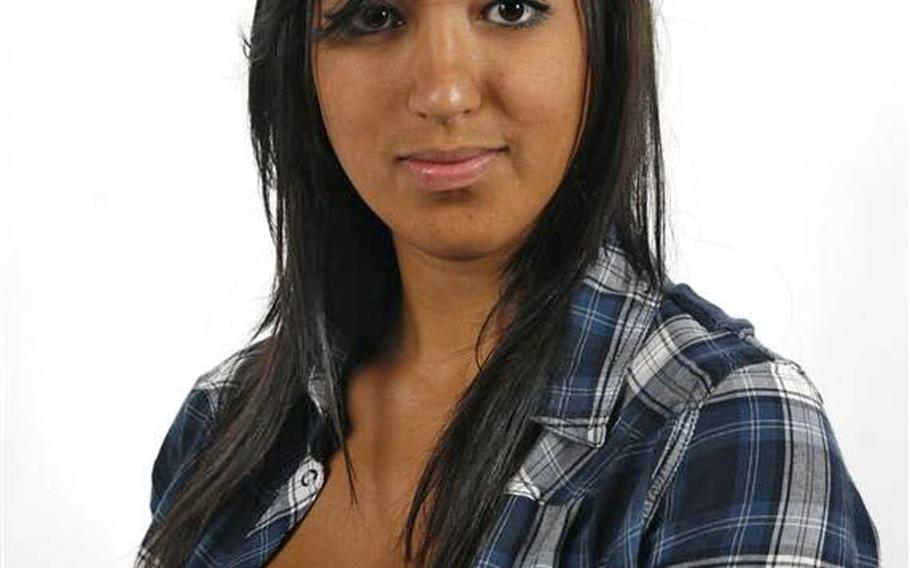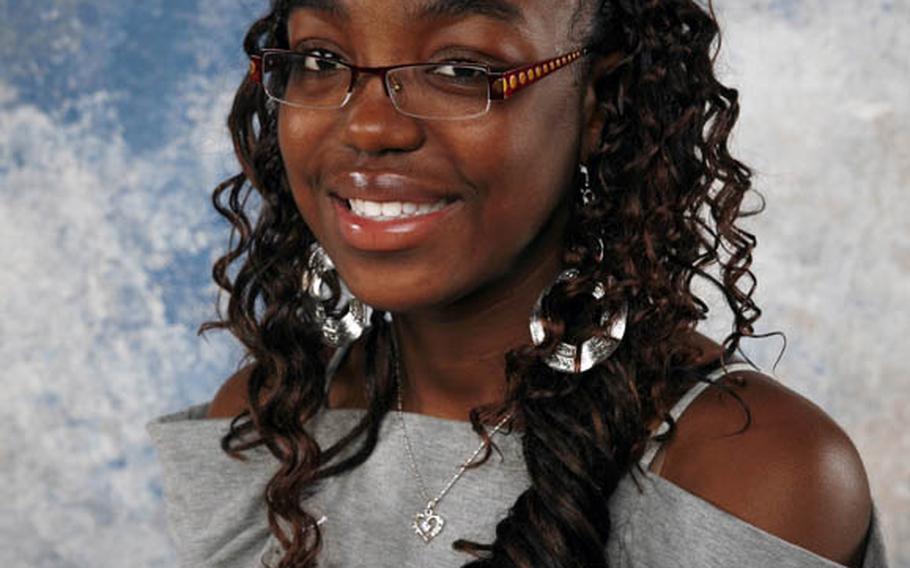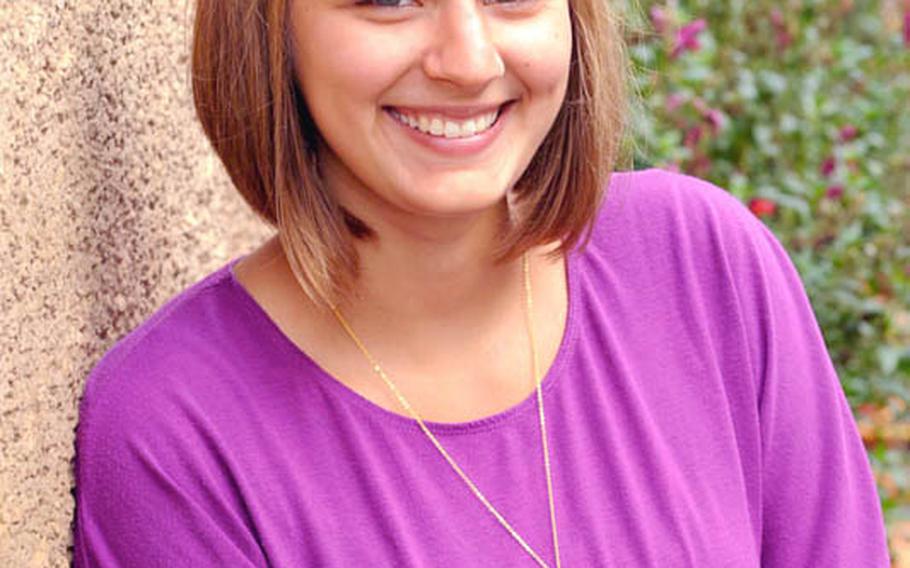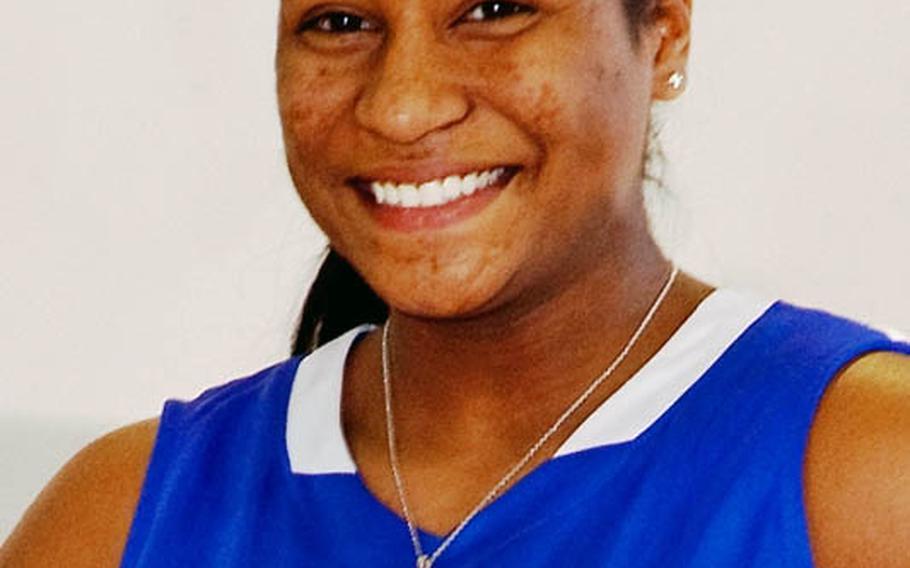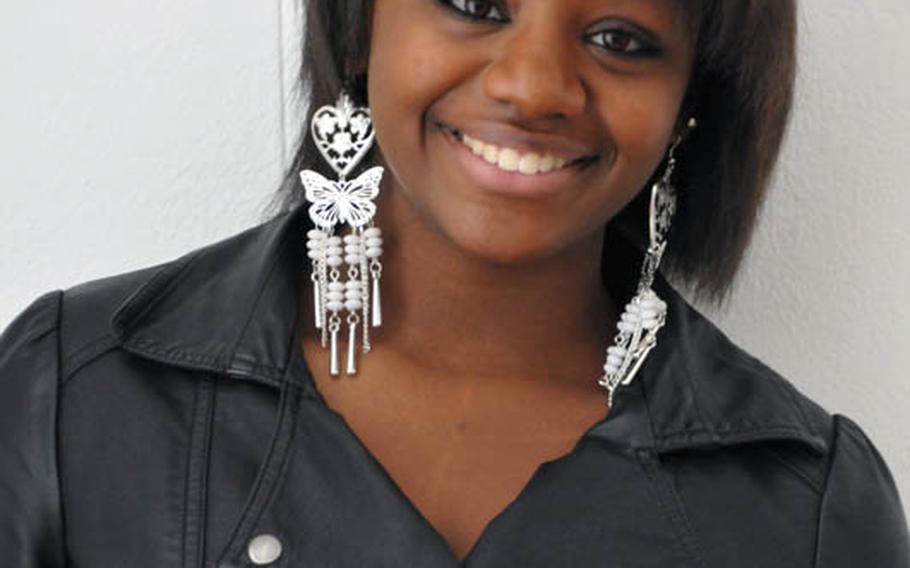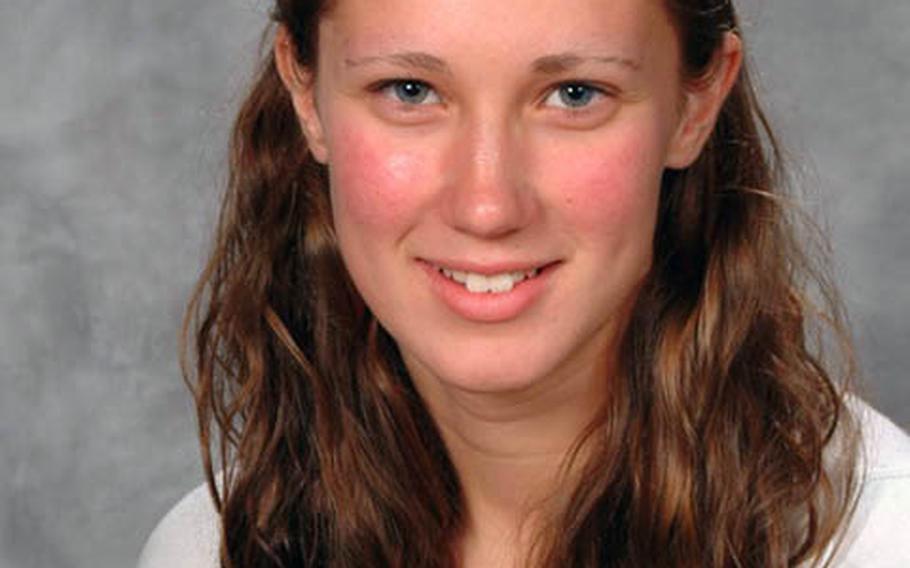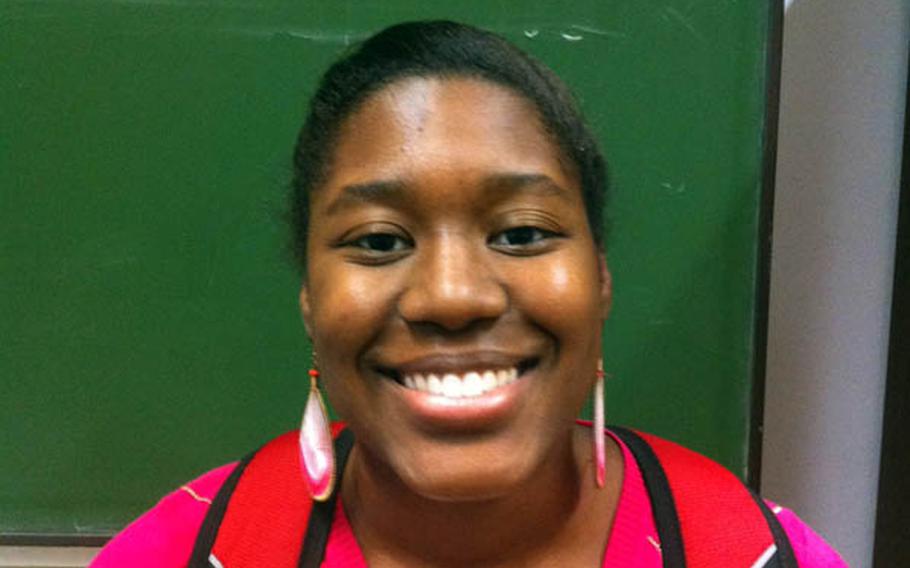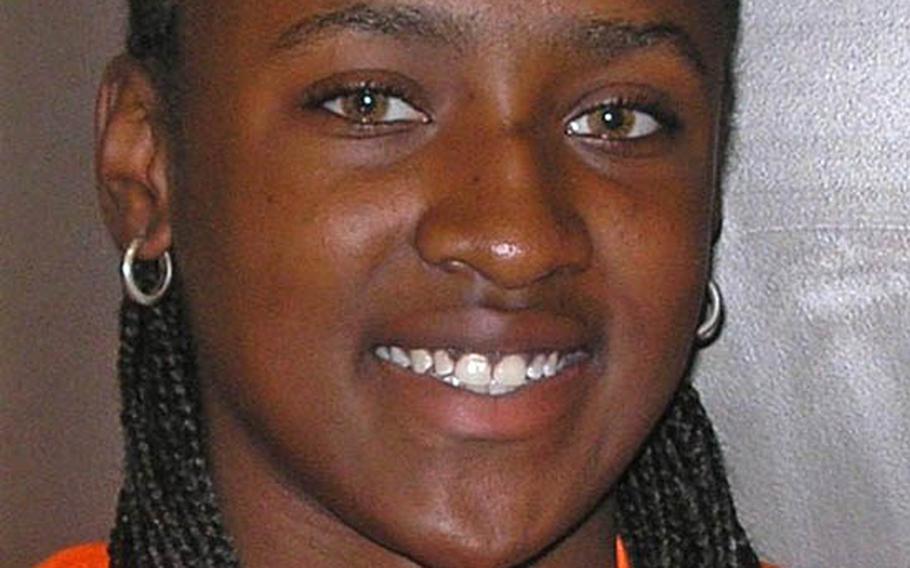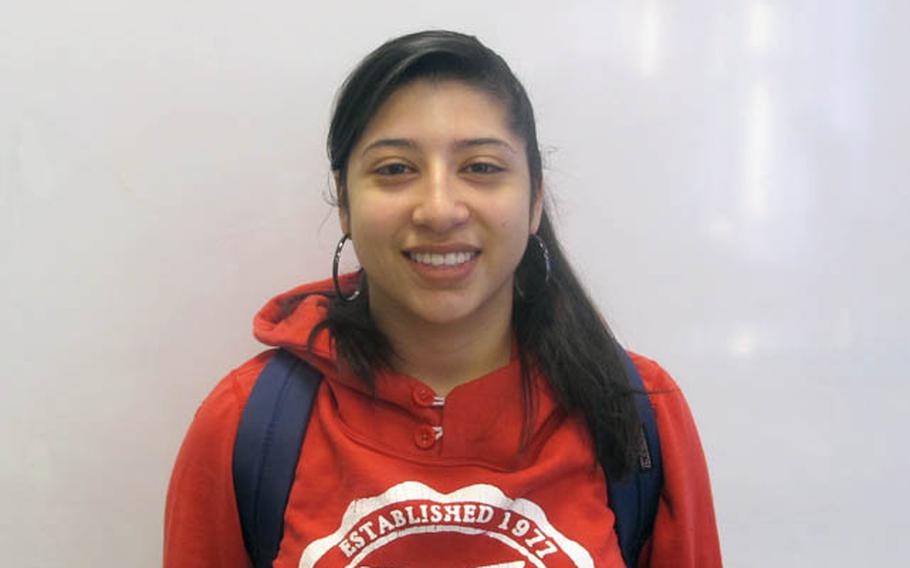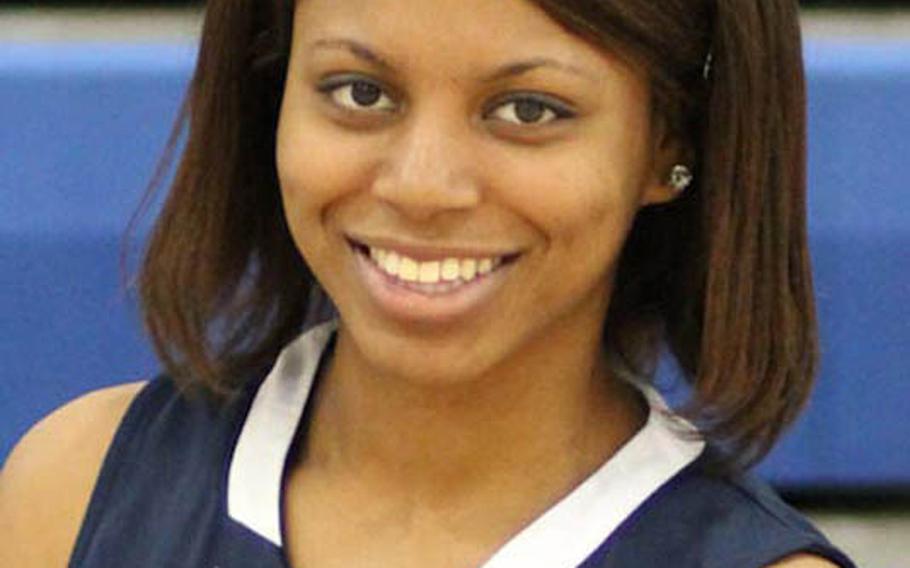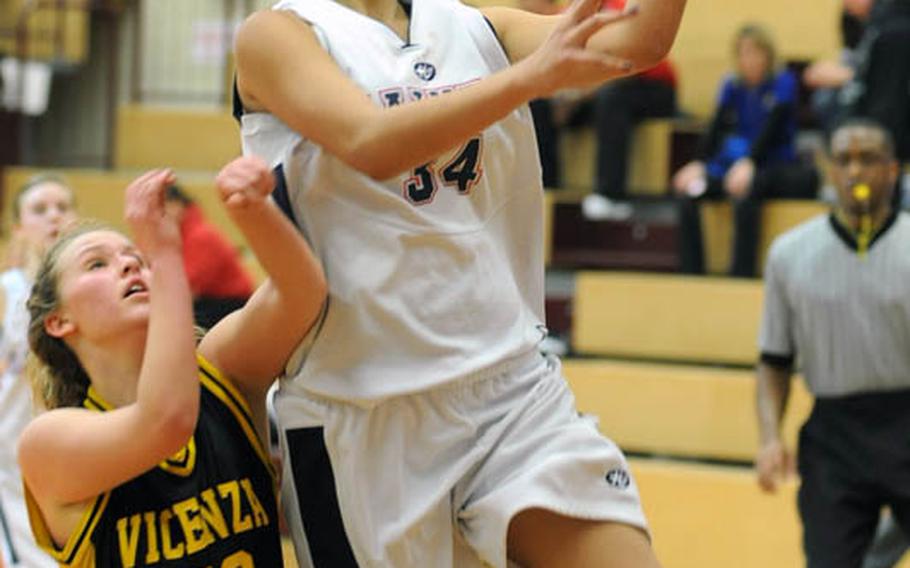 With the release of the 2011 DODDS-Europe girls basketball team, Wiesbaden senior LeAndra Thomas moved into a special realm by becoming a three-time first-team choice.
By doing so, she joins the likes of Lantanya Wilson, who played for Hanau and Kaiserslautern, and Ashley Hicks, who played for Würzburg and Heidelberg; both completed their DODDS careers in 2009 with first-team triples.
It probably won't be long, however, before they get more company at the top of the European high school honors list. Joining Thomas on this year's first team are juniors Janelle Loney of Patch and Jasmine Mailoto of Aviano. Each made the first team for the second straight season.
In addition, both of them, along with Wiesbaden senior LeAmber Thomas — LeAndra's twin sister — are already three-time All-Europeans, having made the 2009 second team and 2010 first team. The four headline this year's team, chosen last week by a panel of DODDS-Europe coaches chaired by the school system's athletic coordinator, Karen Seadore.
The credentials of the Thomases, Loney and Mailoto are gilt-edged.
Wiesbaden coach Jim Campbell called LeAndra Thomas, a rebounding terror despite her 5-foot-6-inch stature, an excellent jump-shooter whose quick hands and feet make her the team's best defender.
At 5-8, LeAmber Thomas, he added, is simply the best rebounder he's ever coached.
Patch coach John Kohut left no doubt about Loney's value to his Division I champions.
"She is the person I want to control the ball in a close game," he wrote in nominating her for the team, adding that she's "one of the top coachable players I have ever had the privilege of coaching."
And 6-1 pivot Jasmine Mailoto is good enough to play anywhere on the court, wrote Aviano coach Greg Mead.
"Jasmine not only handles the inside game on both ends of the court," he wrote, "but teams were unable to press successfully because of her ability to … penetrate through defenses and then get the ball to an open player."
The four first-team repeaters are among eight returnees from the 2010. The other four holdovers — Ramstein junior Mackenzie Crews, Heidelberg junior Rebecca Luna, Lakenheath senior Shaionica Speight, and Kaierslautern senior Cariema Wood — are 2010 second-teamers again voted to that squad.
Notable among the 2011 newcomers were three underclassmen: Ramstein sophomore Sarah Szybist on the first team, and freshmen Dionna Marcus of Baumholder and Kyhera Smith of Aviano on the second 10. All displayed skills in advance of their years, according to their coaches.
Ramstein coach Nathan Brewster called his 6-0 center Szybist a tremendous worker and team player, and Mead reported that Smith, his teams' best free-throw shooter, ran his team's offense in spite of her youth.
And the achievements of 5-10 center Marcus for a talent-challenged Baumholder team almost defy belief.
"It was clear that Dionna was the focus of the opposing team, but still continued to score double-digit points and have double-digit rebounds," Baumholder coach Timothy Kelly reported. "Dionna scored more than 80 percent of our team's total offense."
All-Europe girls basketball team
First team
Player School Class Pos. Ht. Stats, coach's view
Lali Baratashvili Vicenza Sr. G 5-7 12.5 pts, 6.4 stls, 3.0 rebs pg. 8.3 pts, 7.3 stls, 4.1 rebs, 2.16 assts pg in European tournament.
Jamila Harvey Vilseck Sr. G/F 5-7 12 pts, 9 rbs, 5 stls, 4 assts pg. Complete player; quick hands to steal ball and play defense.
Janelle Loney Patch Jr. G/F 5-6 23.7 pts, 6.5 rbs, 4.7 steals, 2.4 asst pg as MVP of Euro D-I tourney. Leader and role model.
Bianca Lopez Patch Sr. G 5-4 18.9 pts, 6.8 stls, 4.2 assts pg. Probably fastest guard in league. Great defensive player, leader.
Jasmine Mailoto Aviano Jr. C 6-1 16 pts, 13 rbs, 3 blks, 3 assts pg. Team leader in every way. Handles inside game, penetrates press.
Monique McCreary Menwith Hill Sr. F 5-9 9.77 pts, 6.62 rbs, 4.6 stls, 2.1 assts pg. D-II MVP. Leadershio paramount to team's success.
Esther Shady Black Forest Sr. F 6-0 9.6 pts, 10.8 rebs, 2.2 stls, 1 blk pg. One of best offensive post players in DODDS this year.
Sarah Szybist Ramstein So. C 6-0 10.53 pts, 8.53 rbs, 3.38 stls, 1.85 blks pg. Averaged double-double in every game. Selfless.
LeAndra Thomas Wiesbaden Sr. G/F 5-6 11.5 pts, 8.1 rbs, 4.83 stls, 2.7 assts pg. Team's best defensive player; consistent scorer, rebounder.
LeAmber Thomas Wiesbaden Sr. F 5-8 9.3 pts, 9.9 rbs, 2.25 stls, 1.5 assts pg. Best rebounder ever; prioritized rebounding all year.
Second team
Player School Class Pos. Ht. Stats, coach's view
Mackenzie Crews Ramstein Jr. G 5-6 13.0 pts, 6.15 rbs, 5.38 stls, 1.76 assts, 1.15 blks pg. Best defender, hustles in ever practice, game.
Thea Dunn Vilseck Sr. F 5-10 9 pts, 10 rebs, 3 stls, 2 assts pg. Team's rock this year. 31 total rbs each in last 2 tourney games.
Kelsey Johnson Vicenza Sr. F/C 5-11 2.5 pts, 4.0 rbs. 2.0 blks pg. 3.5 pts, 8.3 rbs, 2.5 stls, 1.5 assts pg in Euro tournament.
Rebecca Luna Heidelberg Jr. G 5-3 12 pts, 3 assts, 3 stls pg. Stats amassed usually in one half of playing against outclassed teams.
Dionna Marcus Baumholder Fr. F 5-10 12.2 pts, 14.25 rbs, 4.3 stls pg. Focus of foes' defense, still accounted for 80% of team offense.
Sella Pauling Vicenza Jr. G 5-8 8.25 pts, 2.7 rbs, 1.4 stls pg. 11.83 pts, 4.5 rbs, 4.16 assts 1.83 stls pg in Euro D-II tournament.
Allana Shelton Rota Sr. PG 5-5 10 pts, 6 rbs, 1.5 assts pg. Great defender, talented scorer both from the point and in the paint.
Kyerha Smith Aviano Fr. G/F 5-7 11 pts, 6 rbs, 3.6 stls, 3.0 assts, 2.0 blks pg. Main playmaker. Runs offense. Advanced ball handler.
Shaionica Speight Lakenheath Sr. PG 5-3 11.9 pts, 5.0 rbs, 5.92 stls pg. Team leader, motivator. Excellent quickness and dribbling abilities.
Cariema Wood Kaiserslautern Sr. G 5-6 10.2 pts, 6.5 rbs, 5.2 stls pg. Huge defensive presence, team leader on offense and defense.
By the numbers
Selectees by class - 12 seniors, 5 juniors, 1 sophomore, 2 freshmen
Selectees by division - 11 Division I, 7 Division II, 2 Division III
Multiple selectees by school - Vicenza 3, Aviano 2, Patch 2, Ramstein 2, Wiesbaden 2, Vilseck 2
Statistical leaders
Scoring - Janelle Loney, 23.7 pts. pg
Rebounding - Dionna Marcus, 14.25 pg
Assists - Bianca Lopez, 4.2 pg
Steals - Lali Baratashvili, 6.4 pg
---
---
---
---