Tennis preview
This could be year that Yokota wins it all
by
Dave Ornauer
September 7, 2011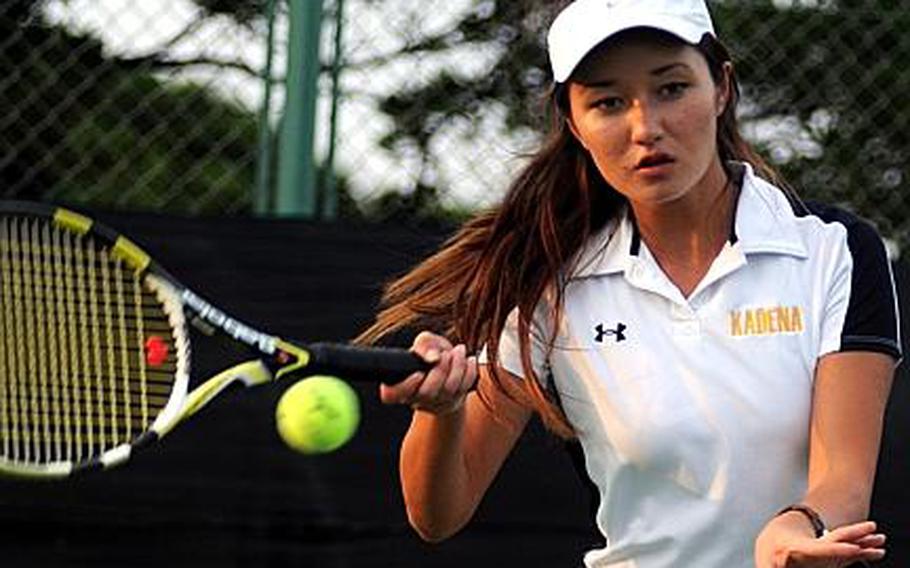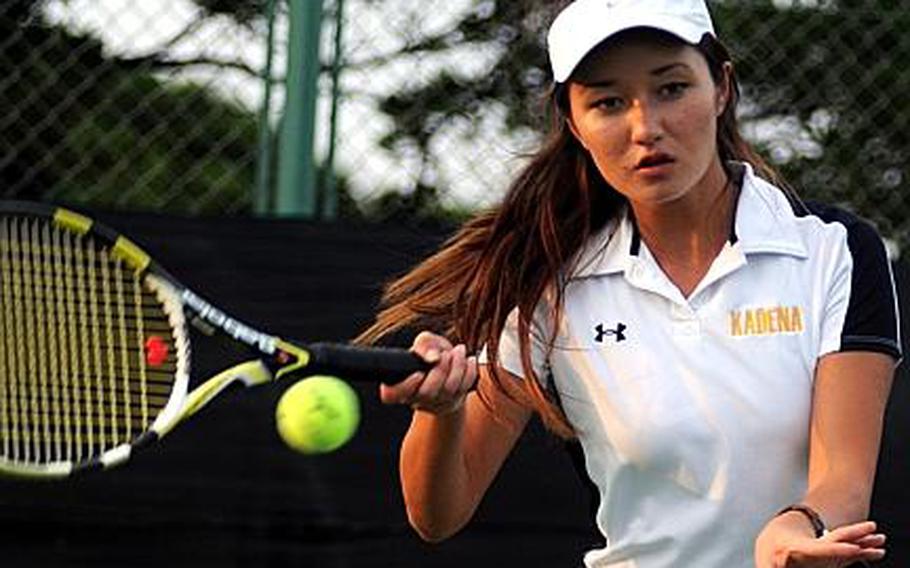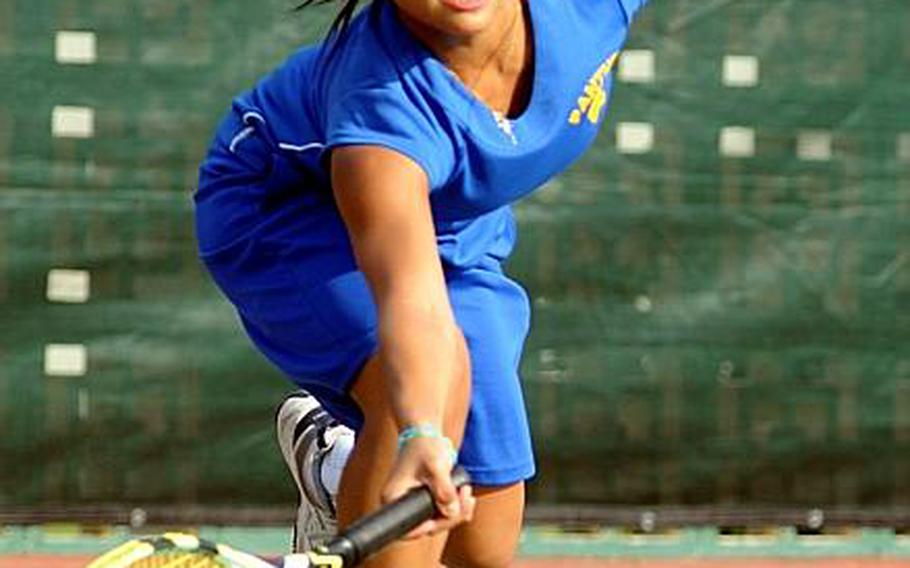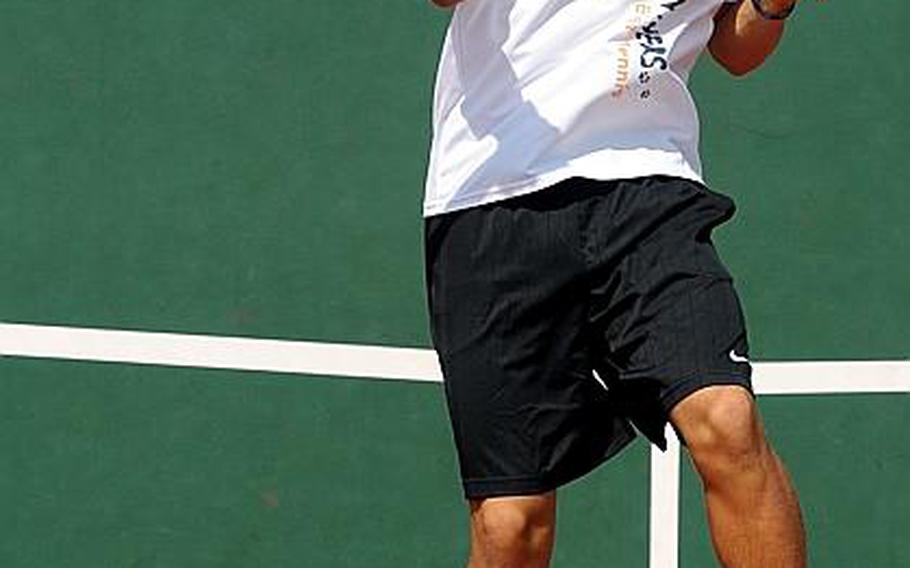 YOKOTA AIR BASE, Japan – It was as much an exercise in patience as it was aggravation.
When Yokota had Far East doubles champions Kenta Takahashi and Ken Brophy in 2007-08, the girls team was rebuilding. With Erika Youngdahl and Erika Ettl on the girls side in 2009-10, the boys team was under construction.
It looks as if all the planets have finally aligned for coach Tommy Palmer, who sports deep boys and girls lineups, including defending Far East singles runners-up Ettl and Arlo Taylor.
But he stops short of proclaiming this to be the Year of the Panther.
"We're trying to be mindful and prepare for any obstacles," Palmer said. "We're not taking anything for granted. We're looking to not be taken by surprise by anybody."
Yokota surely won't surprise. The Panthers bring back their entire Far East girls lineup from a year ago, Ettl, senior Misa Brophy and juniors Anju Yamanaka and Emily Beemsterboer. Taylor, who transferred from Kadena, headlines a boys group that includes returners Shin Chanton and Warren Manegan.
"Yokota looks very strong, one of the stronger DODDS teams around," longtime Nile C. Kinnick coach Nico Hindie said.
To finally rise to the top of the championship podium, however, Yokota must get through a strong array of opponents who could steal enough points to make the team-title points chase an interesting one.
-- Youngdahl, a junior in her second year at Kadena after playing for Yokota in 2009, has two final-four finishes in back-to-back Far East tournaments and is seeking to take that final step.
¬¬-- Although tennis is out of season on Guam, sophomore Chloe Gadsden of Guam High is a year-round player as was her sister, last year's Far East champion Amber Gadsden. Chloe will play singles and doubles at Far East Nov. 7-10 at Kadena Air Base, Okinawa.
-- On the boys side, seniors Russell Midomaru and Jay Han give incoming coach David Abbott the strongest Seoul American boys lineup in years.
Then there are always the international schools, invited back to Far East last year after not being invited from 2004-09.
St. Mary's International sophomore Kent Shikama, who rallied from an 0-4 hole in the third set to beat Taylor in last year's Far East boys singles final. Seisen International will likely be back, and American School In Japan, which lost its entire senior-laden lineup but has plenty of depth behind it, is seeking to return.
"We have a lot of competition this year," Palmer said. St. Mary's is competitive, strong and has good kids. ASIJ will come back strong; they have a good program, good coaches. If they're not back this year, they'll be back next year."
Just how far can Yokota take arguably its deepest group ever?
"I won't make any projections," Palmer said. "We have a good, solid team, but there are a lot of good players out there."
One change that may be coming is full segregation of the Far East tournament into individual draws and team championships for both Divisions I and II. That proposal is to be discussed at next week's DODDS Pacific athletics directors meeting.
Prior to this season, both large- and small-school players faced each other in the same draw and team titles were awarded without regard to divisions.