Home Team
The family that plays together ...
by
Dave Ornauer
October 2, 2013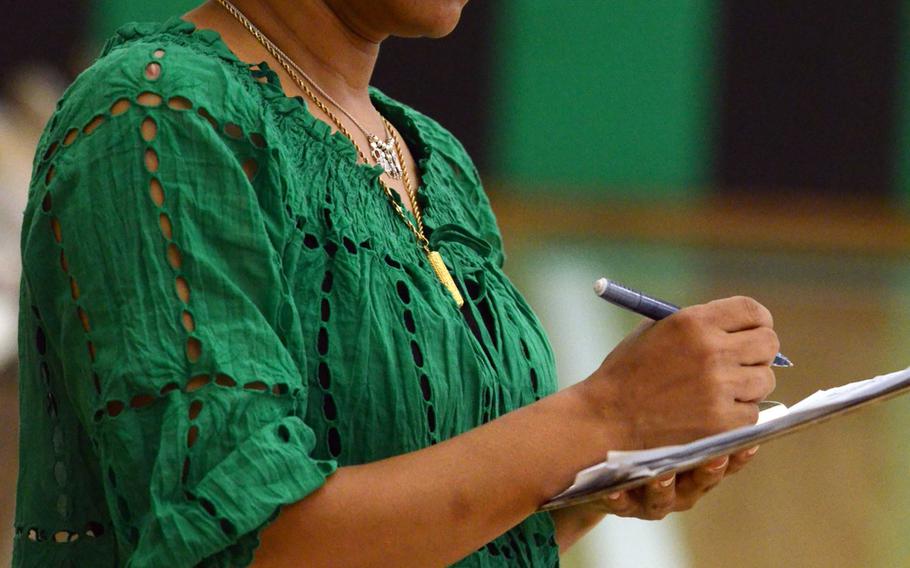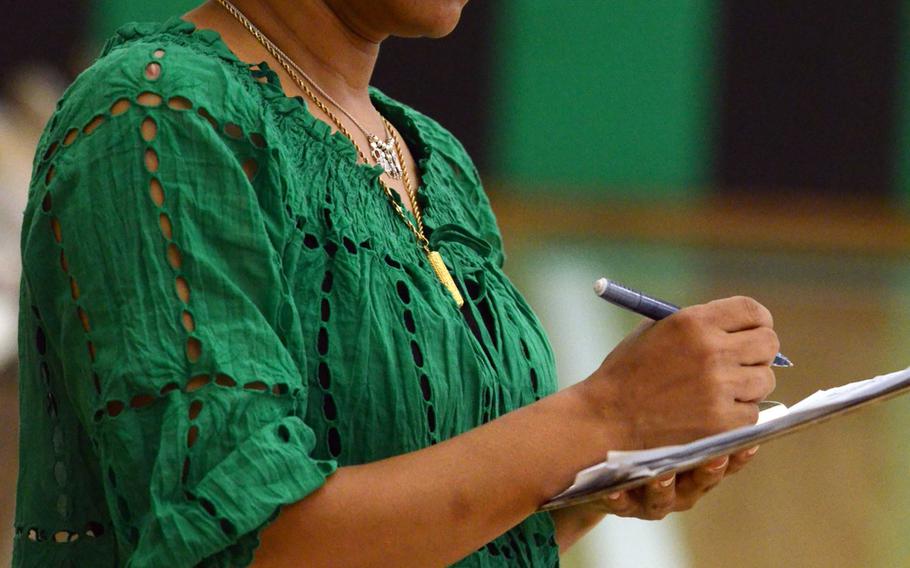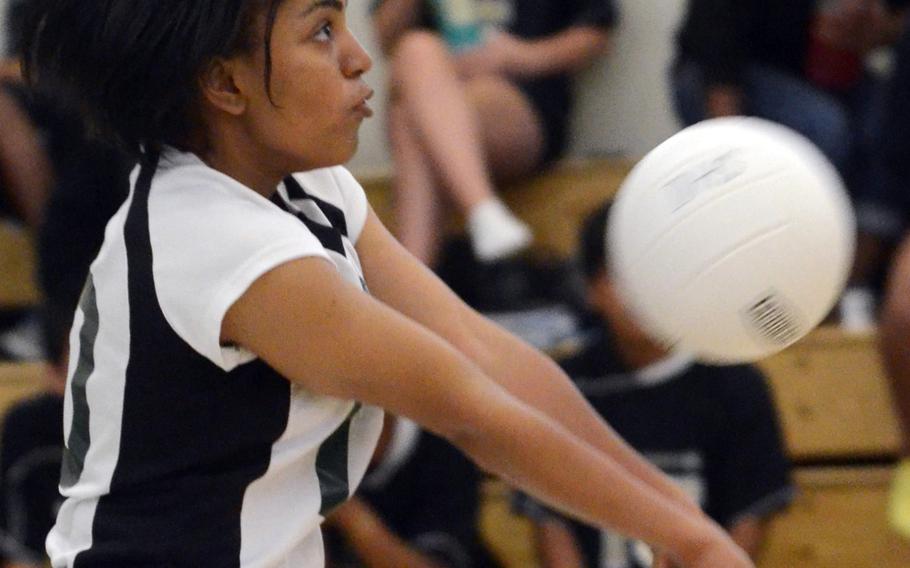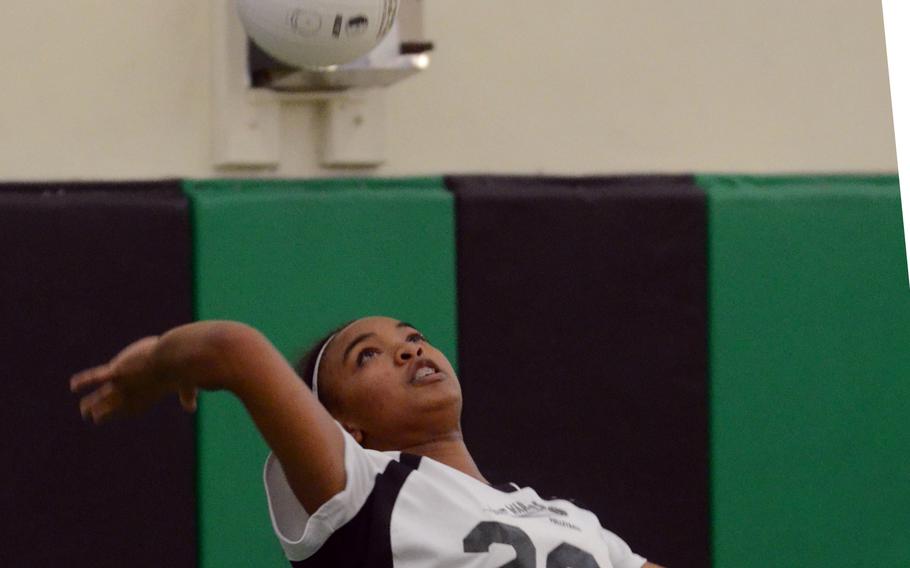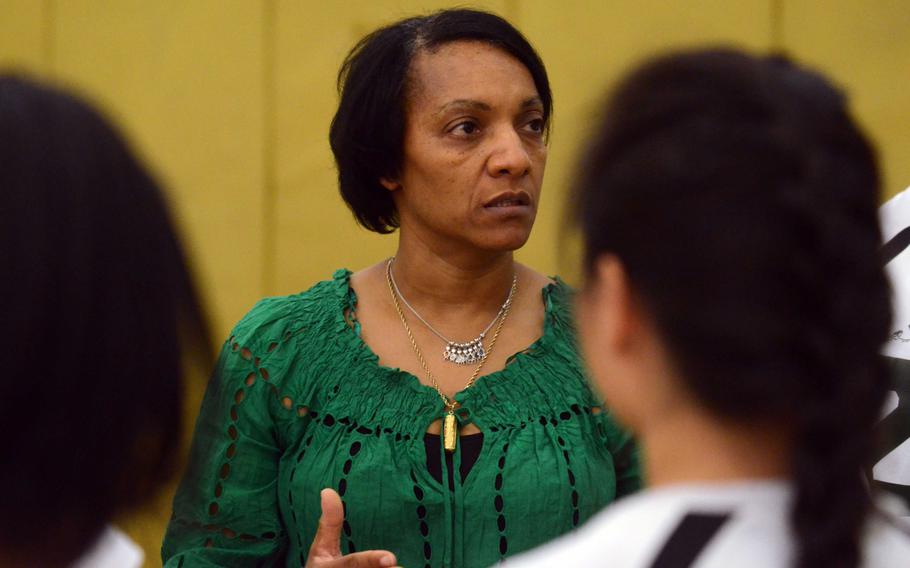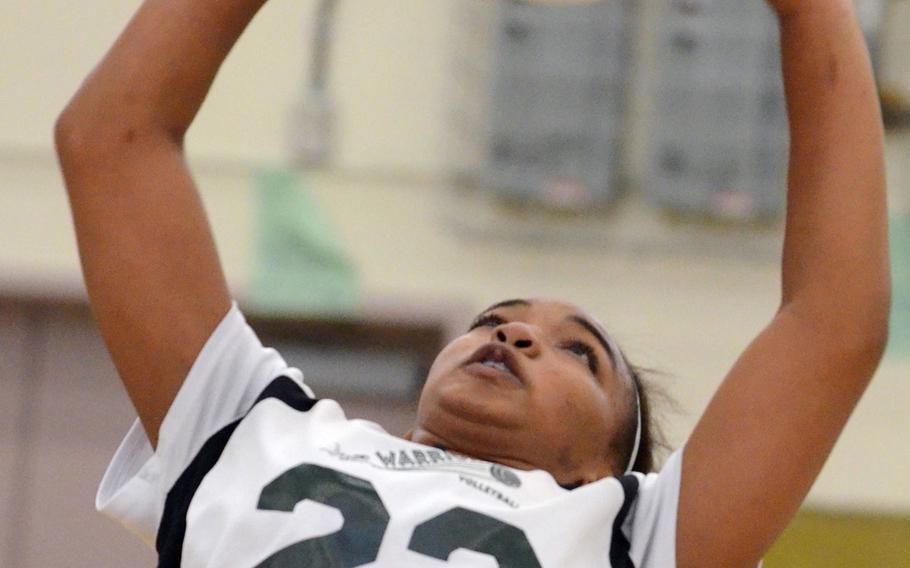 CAMP WALKER, South Korea – It can be a blessing and a curse.
A blessing because of the joy a mother or father gets seeing their sons or daughters on the court, watching them succeed with a sense of pride.
A curse because of the second-guessing and whispers about playing favorites. Is he there only because his father is the coach? Shouldn't she be playing JV instead of varsity? Is he just trying to elevate his son or daughter?
Welcome to the world of Joanna Wyche, Daegu's volleyball coach. Her five years at the helm have led to what the Warriors are today: A senior-laden first-place team off to a 7-0 start in the Korean-American Interscholastic Activities Conference Blue Division.
Prominent players on her team include two daughters, senior Rachel and sophomore Rheagan, both outside hitters; Rheagan is being groomed to become setter next season, after senior Kaitlyn Nott graduates.
Keeping things in perspective is a good starting point.
"When I get on the court, it's about being coach," Wyche said. "I cease being the mom. I become their coach and I have accountability to give (all the players) the best experience possible for them. That is my goal, to elevate them beyond what they thought" they could be.
She'd had experience with this, coaching her daughter Rebekah in her early days in Daegu. That's when she first began hearing whispers from parents and others in the stands.
"Sometimes, I second-guess myself. I do struggle," Wyche said. "But my struggle was with what everybody would think. Will they think I'm being biased because they're my daughters?"
That carried over to her first KAIAC tournament, when she was torn between voting for Rebekah and Kristina Bergman, a gifted middle blocker now playing college ball. Bergman played a sub-par tournament, while Rebekah sparkled. Coach Wyche gave up her vote to the KAIAC board, which went with Rebekah.
"Bergman just didn't have a good tournament, but she came out fired up later," Wyche said of a player who helped lead Daegu to two Far East Class A Tournament titles.
Since then, Wyche says she's been more assertive in making tough choices, such as leaving Rheagan on the JV to start her freshman season.
As with Rebekah, Rachel and Rheagan are "players just like the rest. They're held to the same standards, homework, behavior. Sometimes I am hard on them, but I don't think I'm any harder on them than I am the other girls," she said.
Senior middle blocker Lari Robertson agrees, adding that Wyche's daughters being on the team has never been an issue and that the team as a whole gets along famously.
"I don't think about it at all," Robertson said. "She treats us all the same. She pushes us to our potential. We're all friends. We all get along in school. We're pretty close."
It can be just as difficult for the daughters as it is for mother, simply because of "who she is," Rachel said.
"With other coaches, I try to be good for them and the team, but with my mom, I try to be better," Rachel said. "I don't want to be a disappointment. I don't respond to her the way I do other coaches."
Hearing the same voice both at home and on the court can be wearing at times, Rheagan said. "I have a better understanding of everything she says, so it's easy to correct myself and help the team. (But) when I mess up, I'm already frustrated with myself. … and when she yells, it makes me more angry," she said.
Still, there are pluses to mother/coach-daughter/player relationship.
"I'm never far from her; she's always that mom figure," Rachel said. "Simple things like traveling, you know your mom's there, will buy stuff for you if you need it."
Volleyball never strays far from dinner conversations, year round. "Our passing could have been better, who needs to be changed around, how we can get more cohesion, play better to our full potential," Rachel said.
Then, there's the joy they get when they do succeed, as they have this season. "You can sit back and smile and say, 'Look at that,'" Wyche said. "But then I get the extra-added bonus of saying they're my daughters and … they're doing very well in a sport that I love."
What advice would the Wyches give others in the same situation?
"Take into consideration everything she says," Rheagan said. "Take it as she's trying to help you and make you better and help the team."
"Coach and treat them equally," Wyche said. "If you're there just to make your child a star or to elevate your star, then you need to rethink why you're there."