DODDS Pacific boys basketball
Teams looking to build themselves into contenders
by
Dave Ornauer
December 4, 2013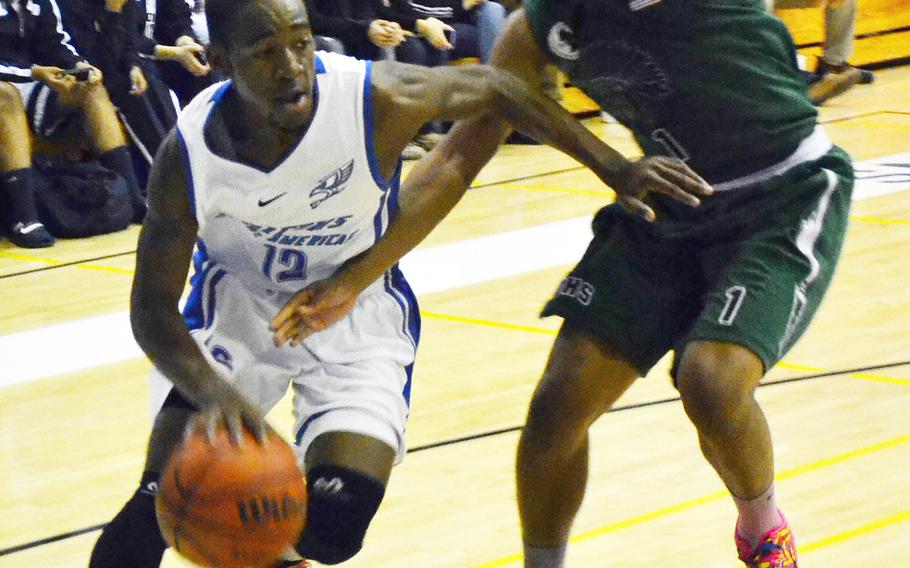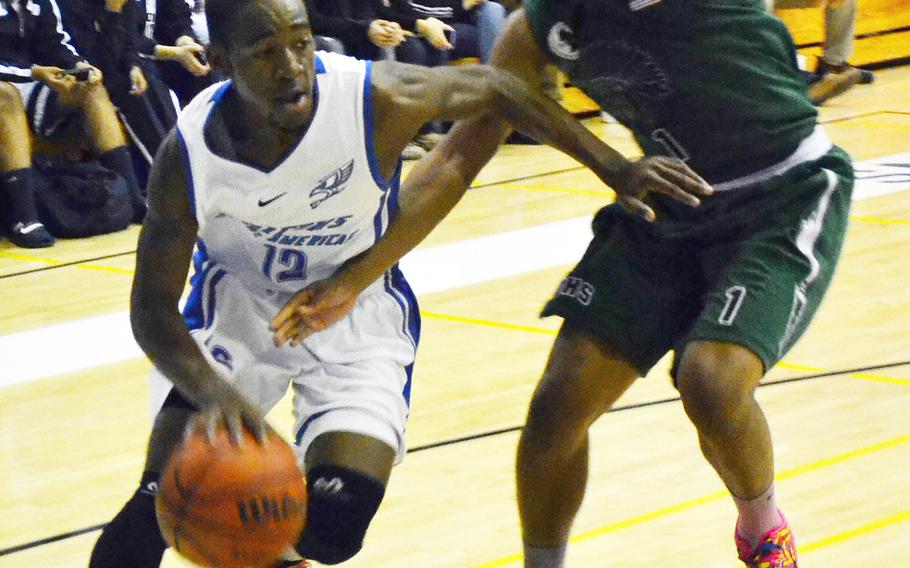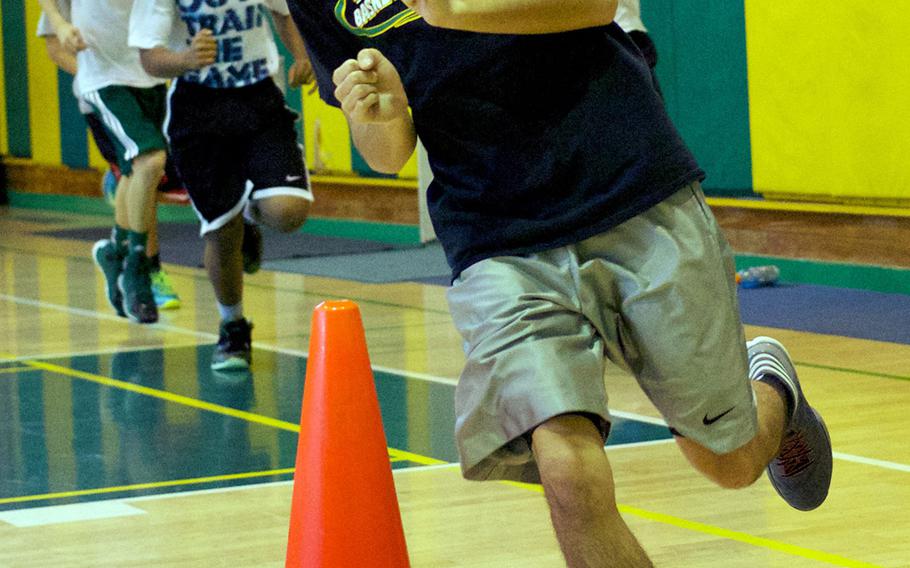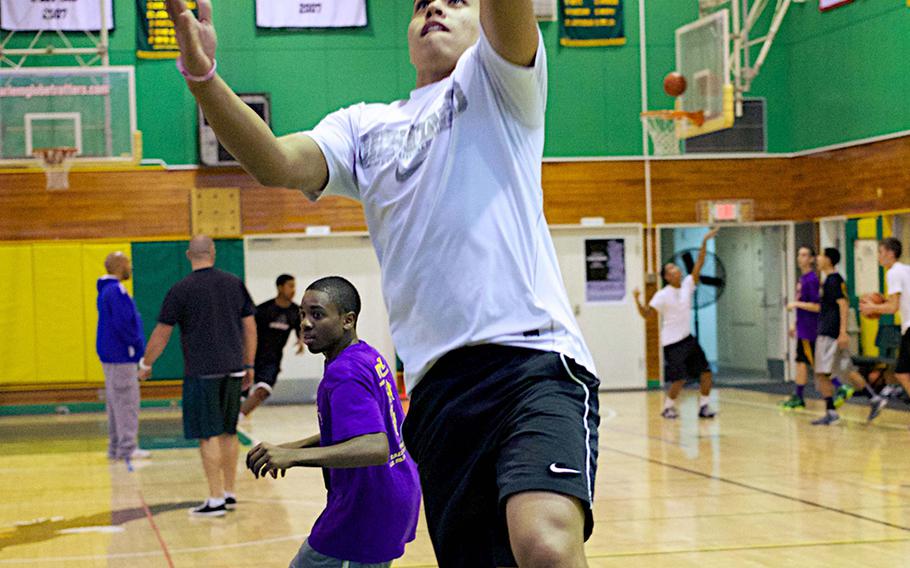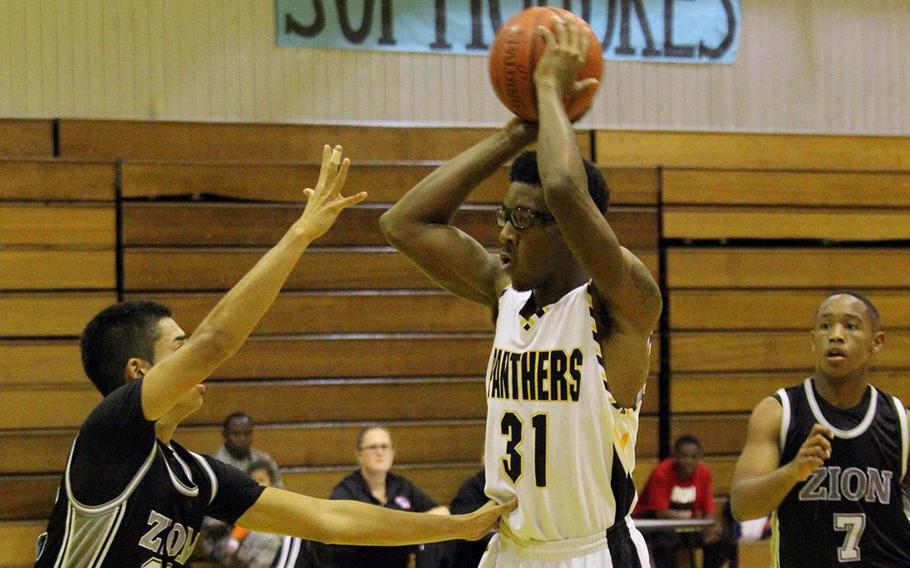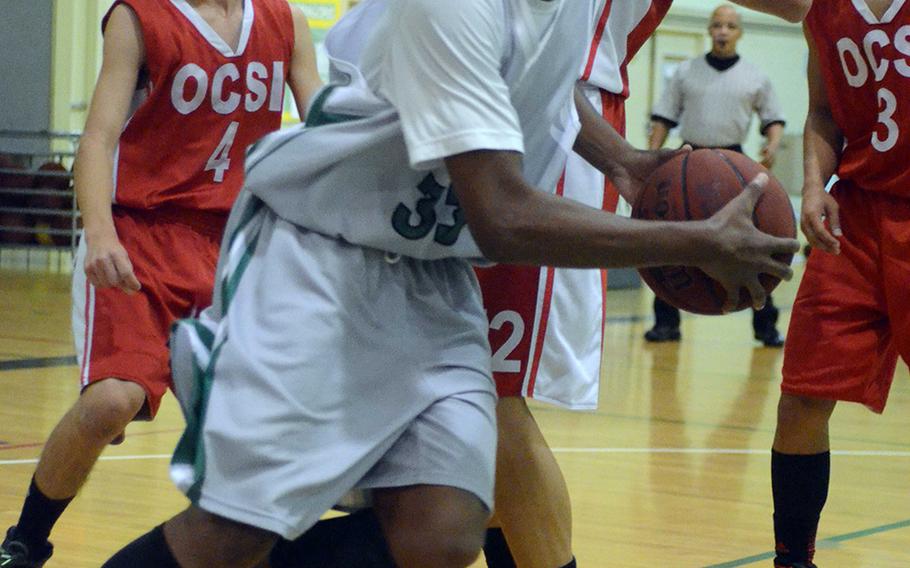 CAMP FOSTER, Okinawa – Jon Fick isn't particularly fond of the "team to beat" label. The season is long and much work remains before even thinking championship, he tends to say.
But he feels the Kubasaki Dragons, who've won the Far East Division I title three times on his seven-season watch, have what it takes to at least be in the conversation. Fick and the Dragons won titles in 2011 and 2012 on Guam; he'd like to win D-I on his home court come February.
"We're a contender," Fick said after Kubasaki's season-opening 78-46 win Tuesday over Okinawa Christian International.
"There's a lot of work that needs to be done. It's how we grow and mature as a group (but) when you look at what you want in a team, I think we have the pieces."
Three key ones, Fick said, include senior guard Jarrett Mitchell, back after taking last year off to focus on football camps. Then there are the Ashley brothers, Nick, a junior, and Matt, a sophomore. "Those three are big pieces," Fick said.
"The energy and the enthusiasm has been outstanding" in Dragons camp, Fick said. "They're working hard. The pieces are there and the attitude is there."
Other teams hopeful of making the same claim include Kubasaki's arch-rival, Kadena, whom the Dragons visit on Friday. Coach Gerald Johnson's Panthers pack a solid 1-2 punch in senior Preston Harris and sophomore Jamario Harris.
Seoul American, which last won a D-I title in 2008, is looking to rise back to that level under 12th-year coach Steve Boyd. The Falcons feature a lineup of mostly upperclassmen, including veteran center Henry Arnold V and guards Dominique Conley and Darien Briggs.
Hurting both Yokota and Nile C. Kinnick in Japan are the losses of big men. The Red Devils said farewell to DeAnthony Evans, now playing in San Diego. The Panthers lose Ke'Ondre Davis to transfer next week.
There's every likelihood of there being a new Division II tournament champion, since Zama American – which last season won its first basketball banner of any type since 1963 – graduated seven seniors and lost sophomore star Andrae Adams to transfer.
A handful of teams will now look to seize the opportunity to move up in the Trojans' place.
Among them is Matthew C. Perry. The Samurai, under coach DeWayne Pigge' return two three-year starters in center D.Q. Bernard and guard Jon Cadavos, augmented by the arrival of sophomore shooting guard Vincent Ermitano from California.
Daegu is also veteran-heavy, in seniors Anfernee Dent and Dawud Abdul-Azeez and sophomore Torian James. Joining the Warriors in their quest for a first banner in 24 years is Will Steele, a transfer from International Christian-Uijongbu.
E.J. King has more height than it's had in years past, plus veterans in seniors Jackson Small and Kershaun Lustre and twin juniors Josh and Jake Lyle.