TCIS torches Osan in final
by
Dave Ornauer
May 2, 2003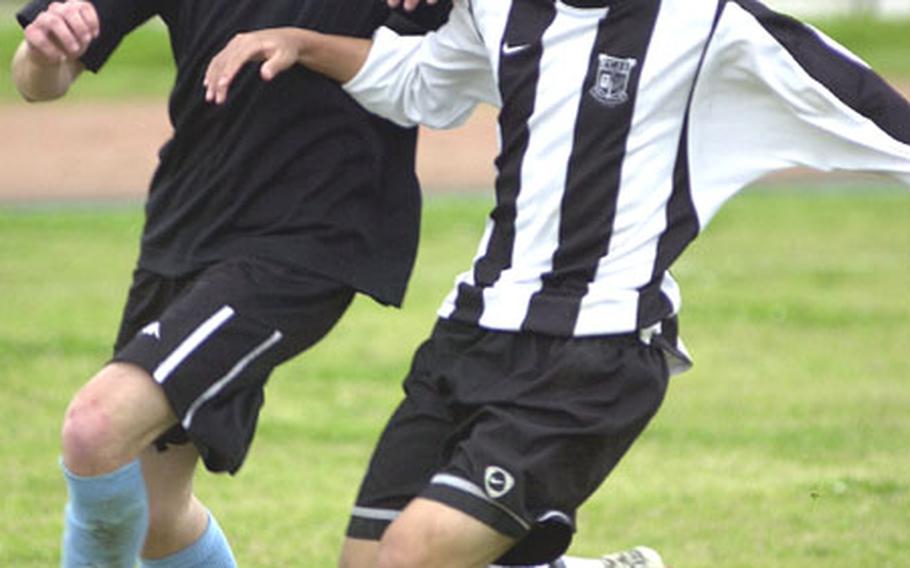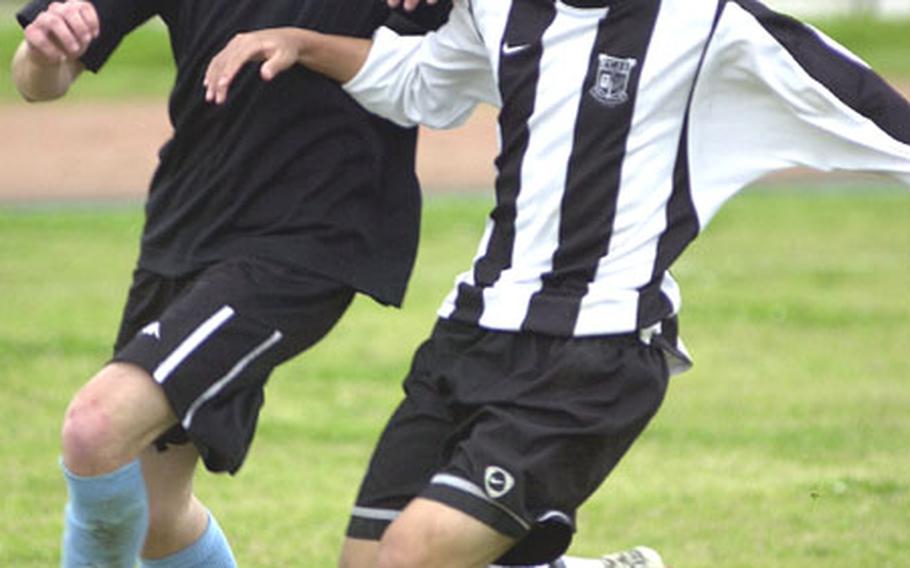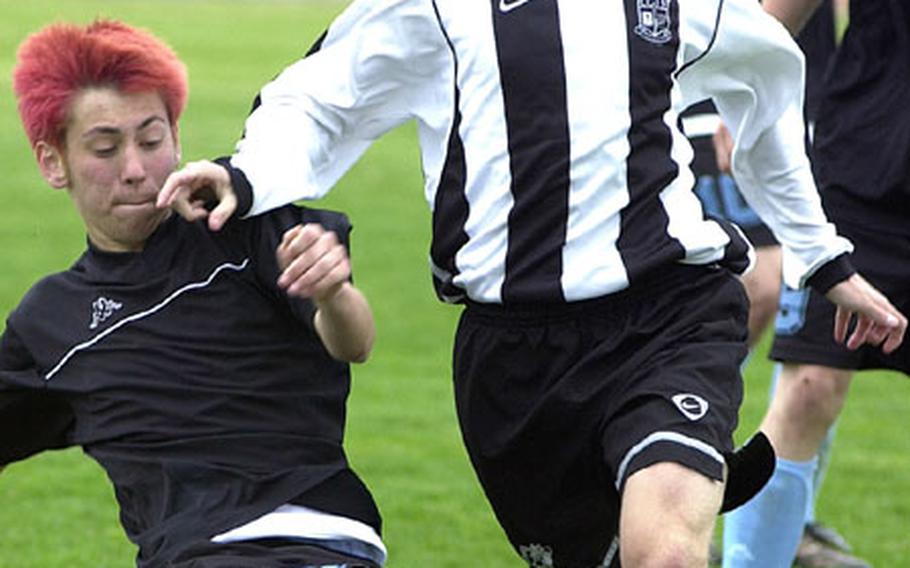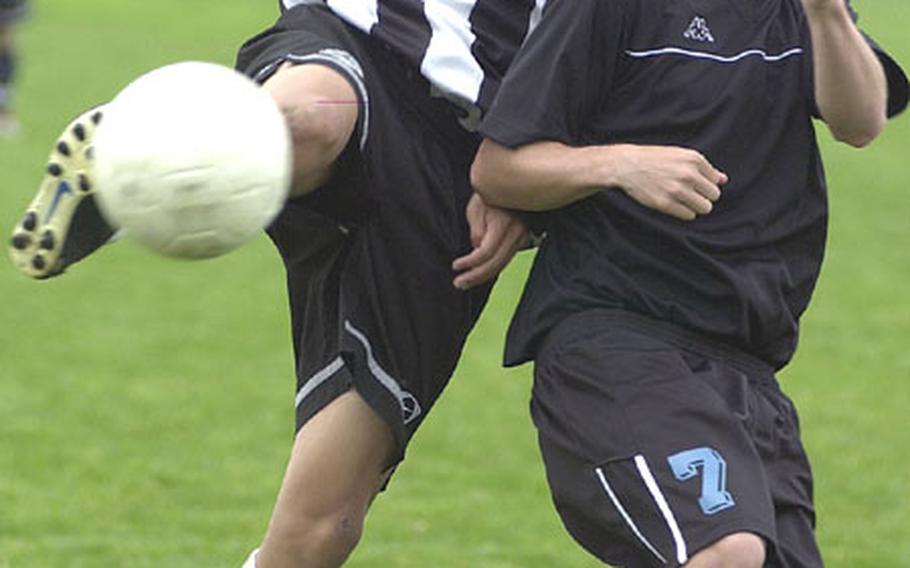 IWAKUNI MARINE CORPS AIR STATION, Japan — Andrew Wiese turned the Class A Far East Tournament into his personal playground — and helped his school make history.
The super striker scored 14 goals this week, including two on Wednesday to help Taejon Christian International collect its first Far East title with a 6-1 rout of Osan American.
"He's a great player," said Osan goalkeeper John Paul Conde. "I enjoy playing against him. Any goalkeeper would enjoy playing against him. He give us such great challenges."
Nobody in the field had an answer for Wiese, or the Dragons, who outscored opponents 30-1 in the three-day tournament.
"Their passing makes the difference, their through balls, to open spaces and to teammates," said Osan senior midfielder Anthony Langdon. "They control the tempo of the game, slow it down and play to their liking."
Wiese picked apart the competition this season. The junior from Toccoa, Ga., attending TCIS as an exchange student, leads the Pacific with 30 goals.
"He dominated in Korea, and he dominated here," Langdon said. "He's an awesome player, but he also has an awesome supporting cast."
Wiese couldn't agree more.
"It's our whole team — that's how good we are," Wiese said, pointing to his club's 51 assists in 2003. "They're the ones passing me the ball. If it weren't for them, I wouldn't be getting all these chances."
In Wednesday's finale, Wiese scored in the second minute off a short pass to the front by winger Jesse Park, from just to the right of the net. He also scored in the 61st minute, off Chi-ming Cheng's indirect free kick from just in front of the net.
Yuya Kato came through in the ninth minute, while Park tallied his 20th goal in the 55th. Tom Choi got his first career goal in the 71st, and Brian Park capped the attack in the 80th. Osan's only answer was Van Hauter's penalty kick in the 32nd minute.
It left TCIS (15-5) with its first Department of Defense Dependents Schools-Pacific-sponsored Far East tournament title in the school's 45-year history.
"It's great. Glad I could help," said Wiese, who's on a one-year swap.
Asked if he'd return at year's end to his home, about a 75-minute drive northeast of Atlanta, Wiese sounded uncertain.
"I have the option of returning next year," he said. "I haven't decided yet."
That's likely to worry some Class A coaches.