DODDS-Europe tennis
Tahirovic, three new champs take titles
---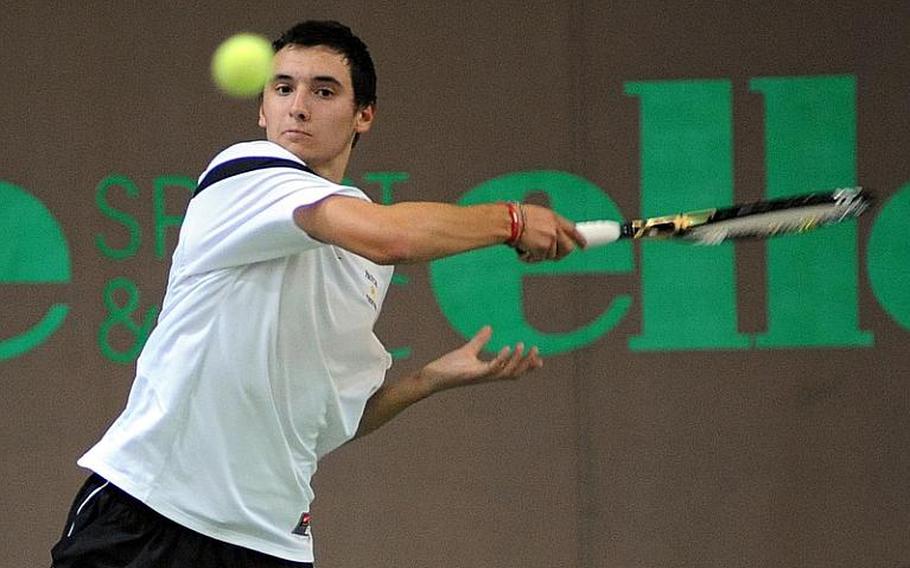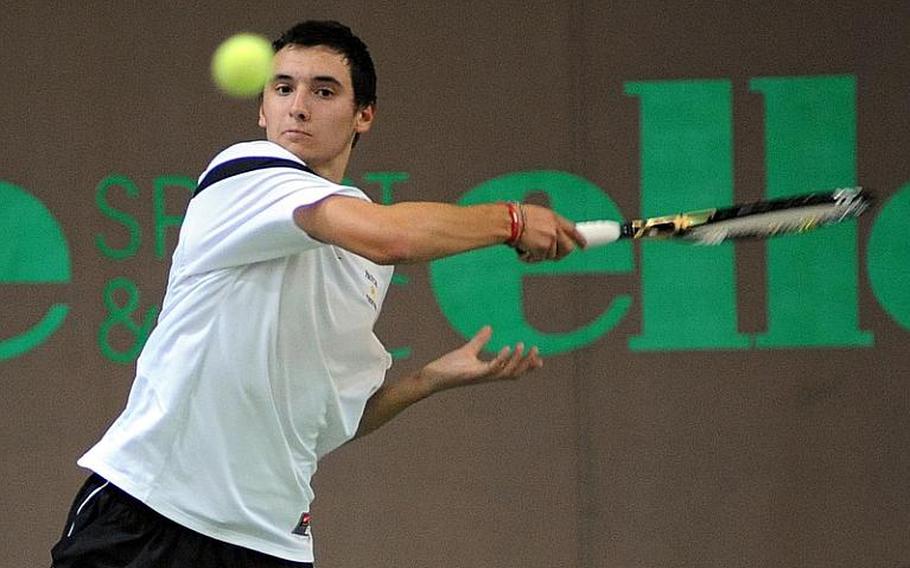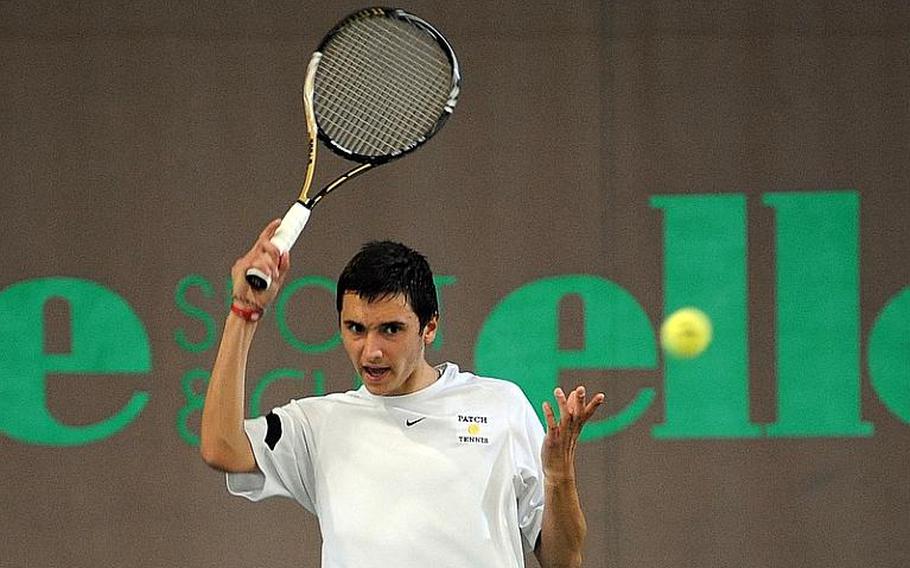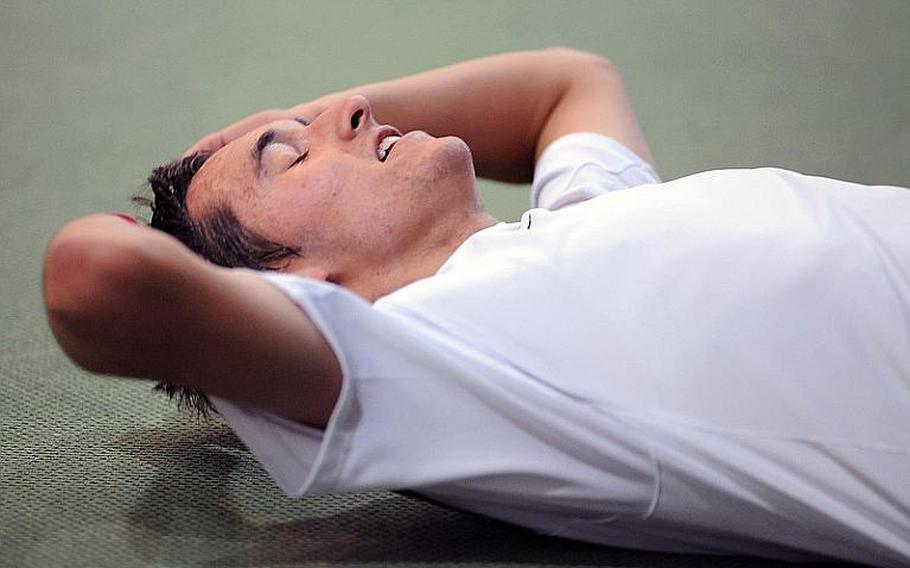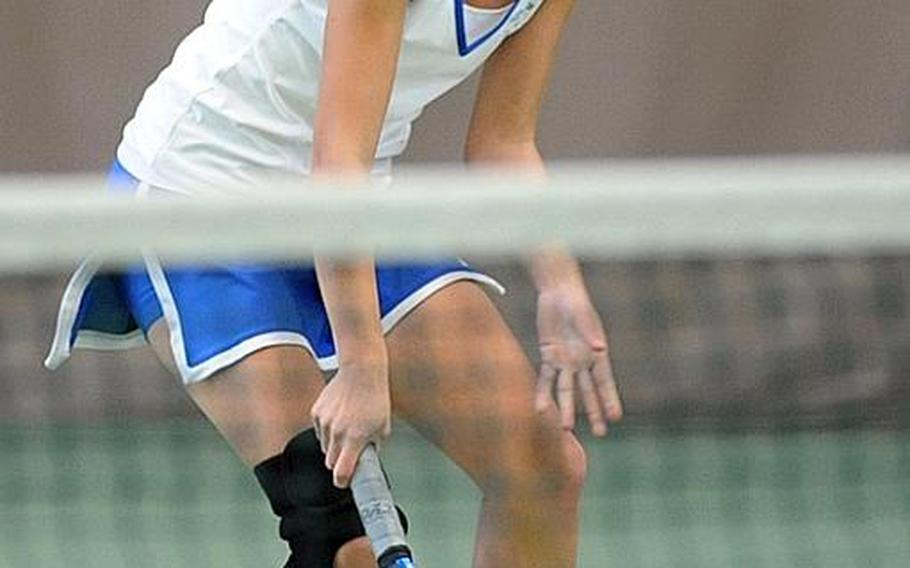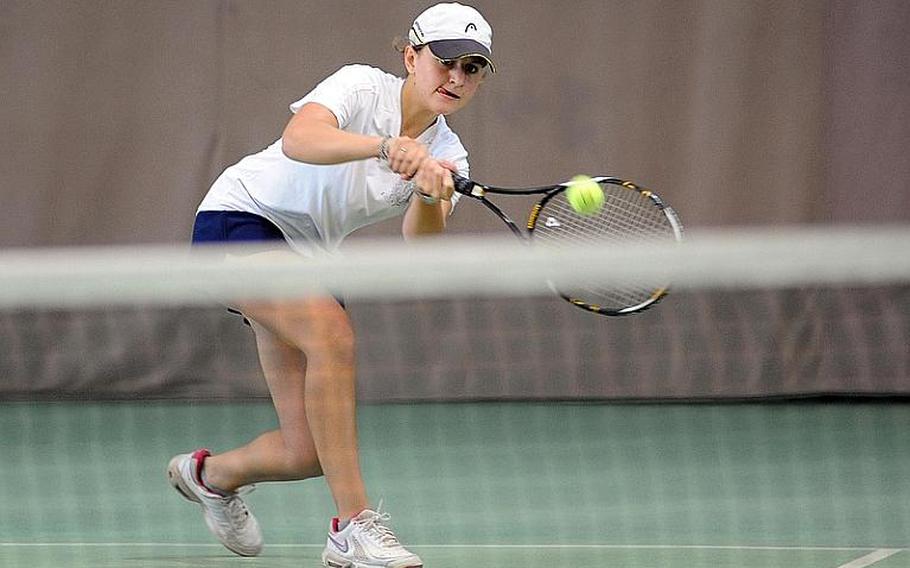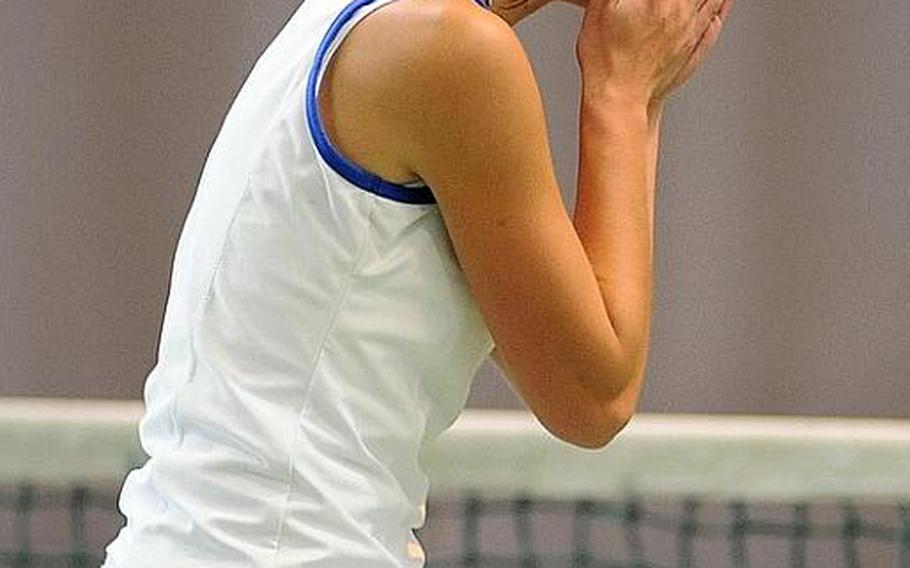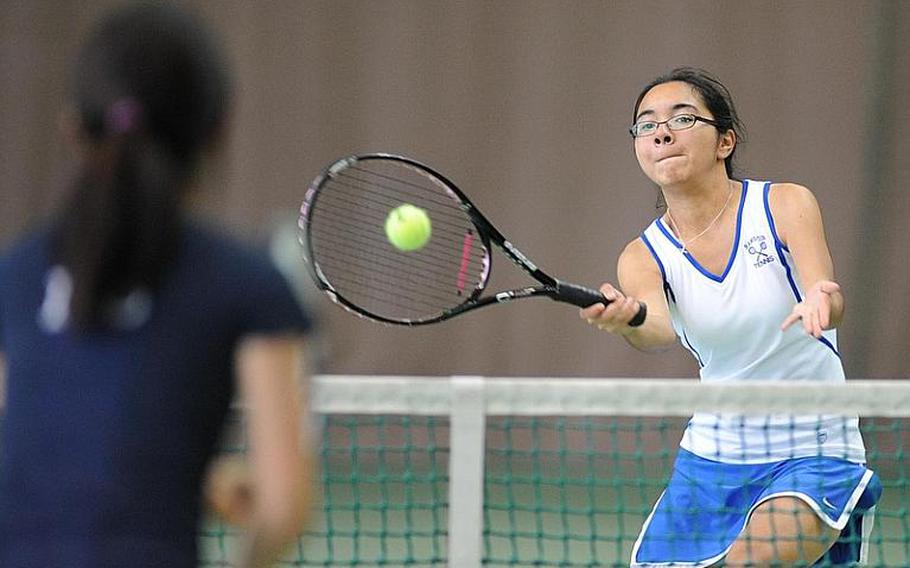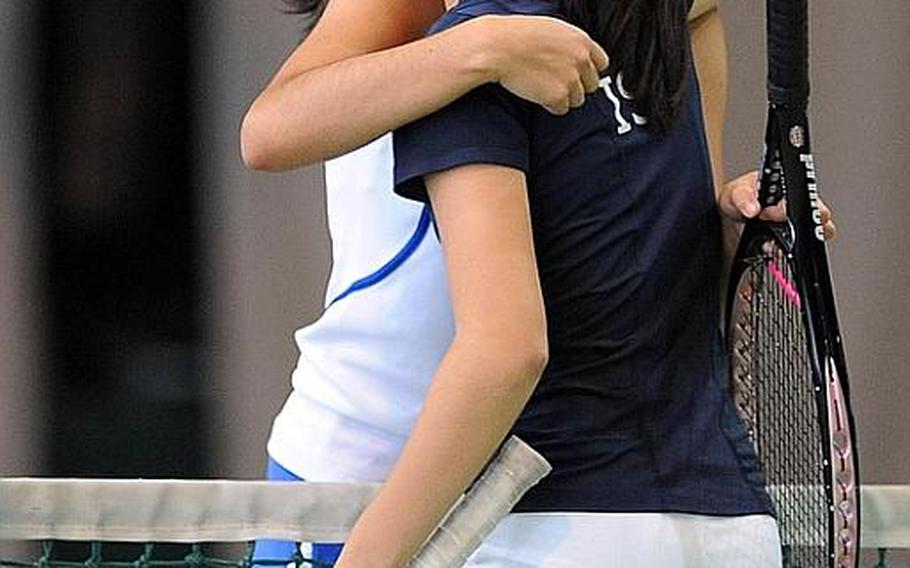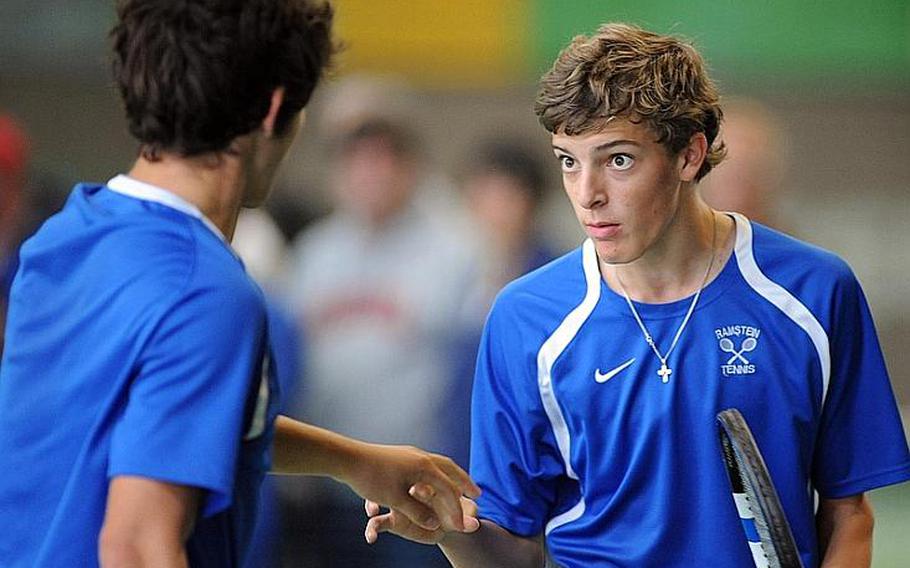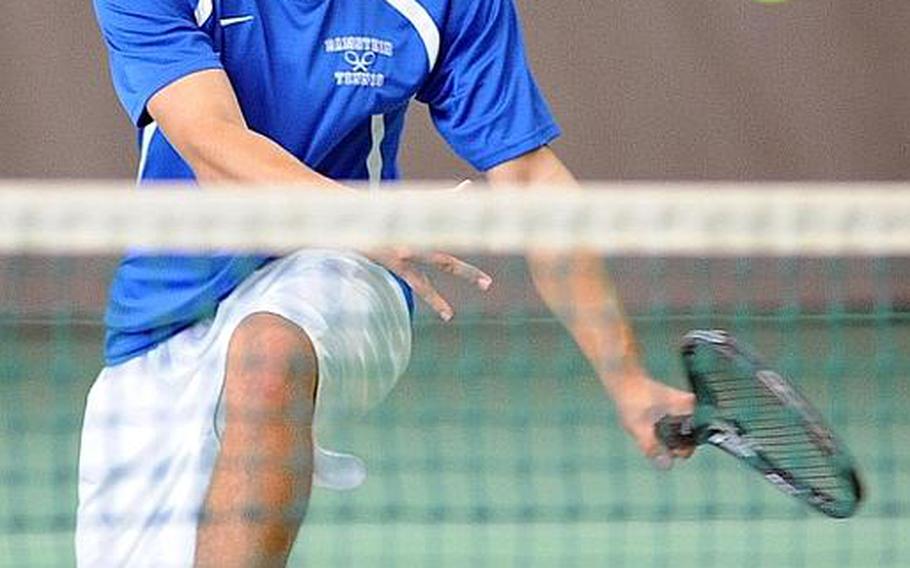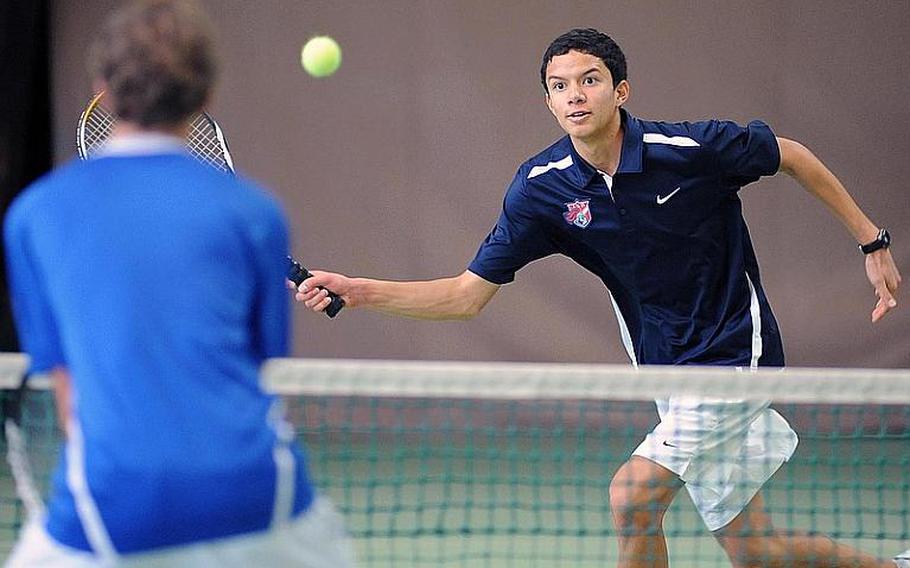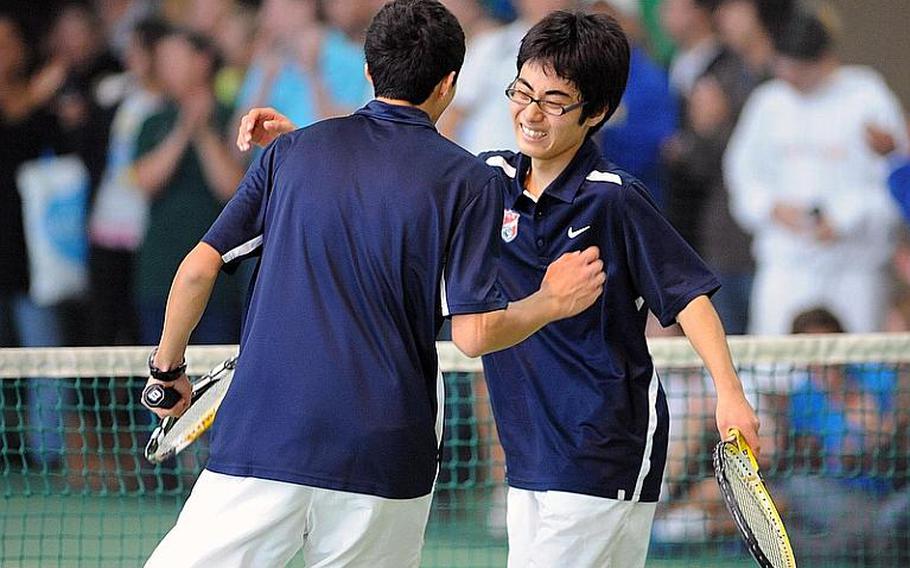 WIESBADEN, Germany - A new singles champion emerged, a defending one was tested, and the girls and boys doubles winners felt gold around their necks for the first time on Saturday as the final matches of the 2011 DODDS-Europe Tennis Championships concluded.
Patch sophomore Ajdin Tahirovic defended his 2010 singles championship against Dimitrios Stavropoulos, the freshman phenom from SHAPE with a 6-4, 6-3 victory.
Down 5-2 in the first set, Stavropoulos was able to hold serve and then break Tahirovic's serve to pull within 5-4. But Tahirovic returned the favor by breaking Stavropoulos's serve the next game to capture the set.
Despite feisty play by Stavropoulos and points featuring SportsCenter-worthy shots, Tahirovic upped his aggressiveness in the second set and was too much at the end.
"To come here in the finals and win two times in a row, it's just the best thing ever," Tahirovic said. The two-time champion said he feels the talent in DODDS-Europe keeps getting better, so this year was even sweeter than last year.
Stavropoulos said seeing and hearing so many fans is something he's not used to, admitting that the environment and situation got the best of his nerves.
Marymount International School of Rome senior Ginevra Bolla came into Saturday's girls singles finals for the fourth consecutive year, seeking her third triumph. Bolla won the title her freshman and sophomore years, but fell in last year's title match and had redemption on her mind.
Third-seeded Ramstein junior Meghan Augsburger was happy to play the role of party crasher, though, as she earned a hard fought 6-2, 6-7 (7-2), 6-2 victory.
Augsburger broke Bolla's serve three times in the first set, but Bolla was able to get her serve under control to even things up.
"I had to calm myself down, I lost some confidence," Augsburger said.
Augsburger didn't let her second set frustration carry over for the rest of the match, as she remained light on her feet, seemingly able to track down every Bolla shot, no matter where it was on the court. After missed opportunities on a couple of match points, Augsburger was finally able to seal the deal and take the title.
"She was very good and I think I gave my maximum, I'm satisfied with the way I played," Bolla said.
In the other championship matches, the International School of Brussels was seeing double, as their boys and girls doubles teams both captured gold medals.
The top-seeded girls team, consisting of junior Sayaka Goto and freshman Haley Tan, were able to cruise by the second-seeded duo of Ramstein senior Michaela Corral and junior Olivia Rockwell, 6-2, 6-3.
"I had the feeling we could do it," Goto said.
Not to be outdone, ISB's second-seeded boys doubles team put on a performance in what was, arguably, the match of the tournament, a 0-6, 6-4, 7-6 (12-10) victory over top-ranked Ramstein duo senior Forrest Kamperman and junior Aryan von Eicken.
After charging back to capture the second set, Sergio Valdes and Shotaro Shabu were able to finally prevail and help the Raiders to the Division I team championship, scoring 38 points, three more than second place Ramstein.
Milan captured the Division II title with 18 points and Alconbury won in Division III crown, earning 10 points.
---
---
---
---