Taegu falters but Osan shines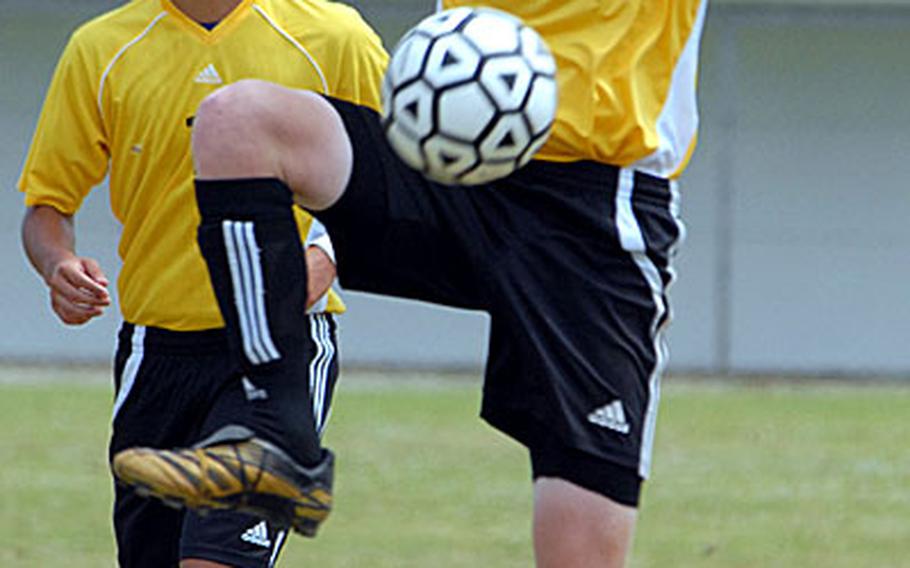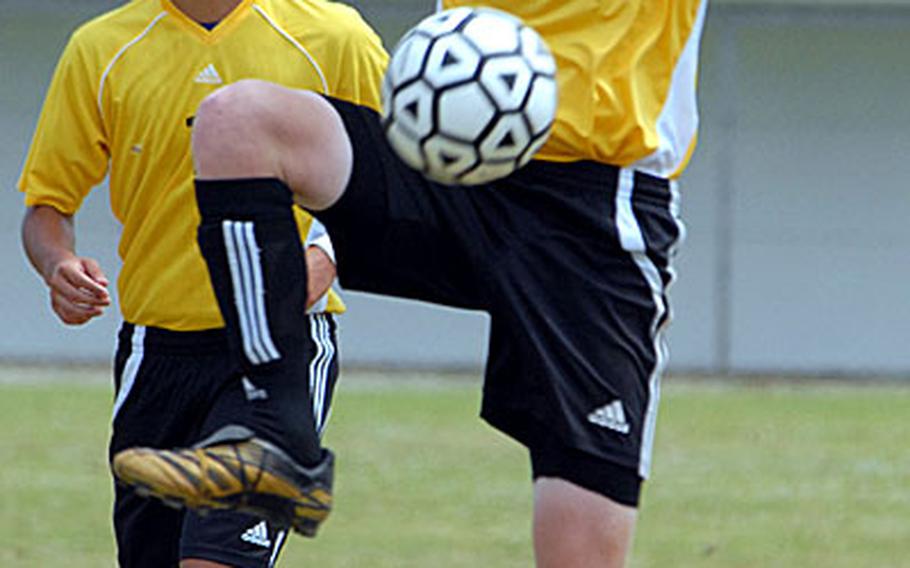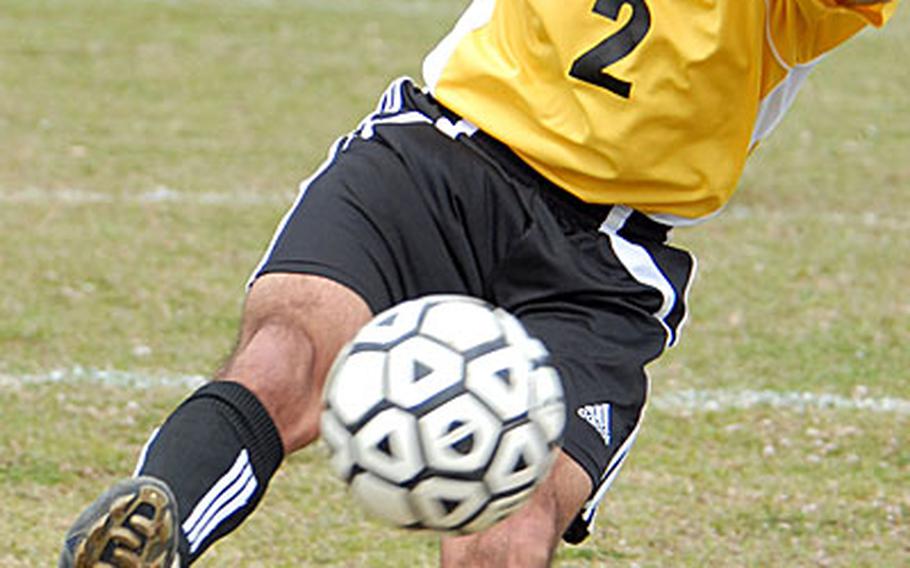 South Korea's soccer season is entering its final week, but play was only beginning on Saturday in the DODDS baseball and softball seasons at Yongsan Garrison's Lombardo Field FourPlex.
Defending baseball champion Osan American picked up where it left off last season by winning its first two games, 8-3 over Seoul American and 6-5 over Taegu American.
Taegu American, which won its first girls softball title last year, lost 10-3 to Osan American after being no-hit by Seoul American's Christine Spann in a 13-1 loss.
"Seoul is a lot better than they were last year," Taegu softball coach Tim McDaniel said.
It was the first regular-season action in a DODDS-Korea softball and baseball circuit that had to wait nearly two months after the end of basketball and wrestling seasons.
Bad weather and field availability contributed to the late start, DODDS officials said. March can behave as an extension of winter; indeed, Osan American had three home soccer dates wiped out because of chilly, wet weather.
"All that's behind us," Osan baseball coach Rick Mitchell said. "We're on the field and happy to be playing."
The fields used by the schools' baseball and softball programs belong to their host bases, not the schools, and GI fitness programs take priority over high schools.
"If you don't own them, you can't control them," Seoul American athletic director Donald Hedgpath said. Osan Air Base's 51st Services and Army Community Services in Daegu and Seoul "are very good to us, but they have their own needs."
Seoul, Osan and Taegu's teams spent much of the past seven weeks practicing when they could — Camp Walker's Kelly Field in Daegu was shut down for three weeks for maintenance, forcing even the Warriors' soccer teams to play road matches — and counting the days until the openers.
"It's been a long wait," McDaniel said. "March is cold and dreary. It's probably better to wait until April, anyway."
How were coaches able to keep players motivated, focused and excited about playing when the wait was so long?
"It wasn't easy," Seoul American softball coach Julian Harden said, adding that it was the "little things that are the hardest to coach" that taxed him the most.
Harden cited preparing younger players for performing in front of a crowd, friends, parents and others who shout things that may distract them, and getting them used to umpires' differing strike zones. As for more experienced players, Harden said he worked to keep them from becoming too antsy and frustrated, or get down on the youngsters and themselves.
"And we did a lot of intrasquad scrimmages, trying to keep their skills sharp," Harden said.
Mitchell's Cougars tried to do the same things, but found weather to be an issue. He'd wanted a full-fledged preseason, including tuneup games against Korean schools, but heavy rain on March 24 and 31 scuttled those plans.
"We got in a lot of practices. If it hadn't rained those weekends, we'd have had more games. The rain has been very unusual this year," Mitchell said.
He described no major issues in keeping his charges on task.
"We just kept working," Mitchell said. "We're glad we had the extra time, actually."
Because of the Kelly Field shutdown, Taegu's baseball and softball teams were limited to only six practices before the openers, and the scores, McDaniel and players agreed, were a reflection of that lack of work.
"We just need time," Taegu sophomore right-hander Ashley Smith said. "We'll be better toward the end of the season."
"We've got a lot of work to do," McDaniel said. "We'll get there."
Kinnick girls get back on winning track
After going 1-2-1 in their first four games, defending Japan Soccer League and Kanto Plain Association of Secondary Schools girls champion Nile C. Kinnick has righted the ship, winning its past seven matches, the last two by shutout over Robert D. Edgren at Misawa Air Base.
"They're on track," Eagles coach Larry Allen said after the Red Devils blanked Edgren 3-0 on Friday and 4-0 on Saturday. "All 14 of their players are doing a great job, they have a good nucleus, a good attitude and they played well."
Allen pointed to Kinnick's newcomer striker Tara Bartkowski (team-leading 16 goals, 9 assists) and senior goalkeeper Charlemagne Cameron as keys to Kinnick's success, as well as the play of veteran midfielders Frances Zukowski (13 goals) and Mariko Wood (10 goals, 8 assists).
"Sometimes, goalkeepers don't get the accolades" that strikers do, Allen said. "Tara's done an excellent job. She's a force. And they have several other players to take the pressure off her."