Girls tennis Athlete of Year
Sullivan's strengths make her tough matchup
by
Gregory Broome
November 7, 2013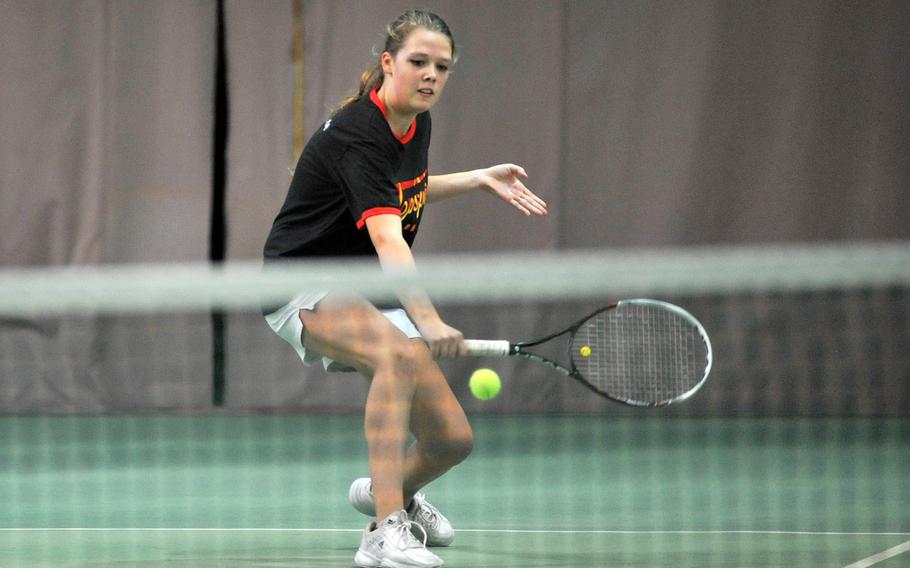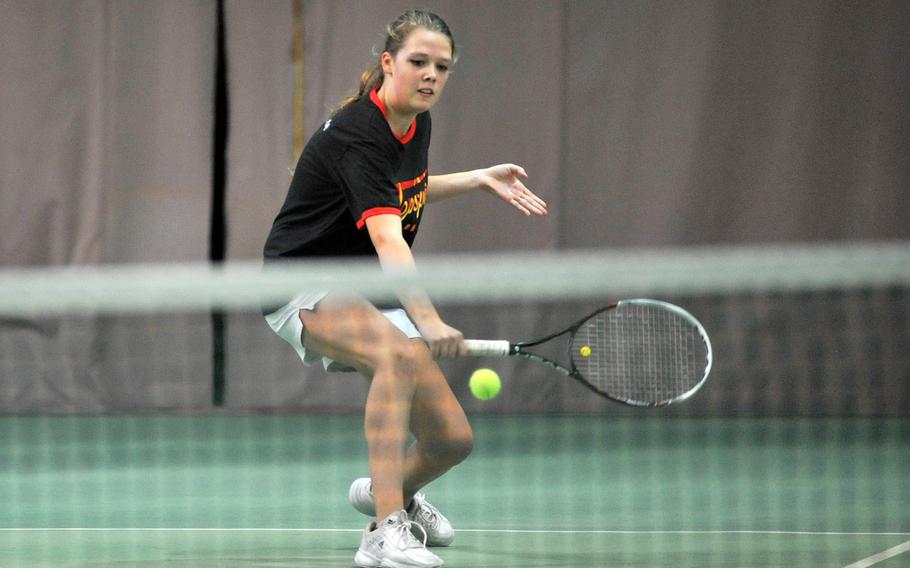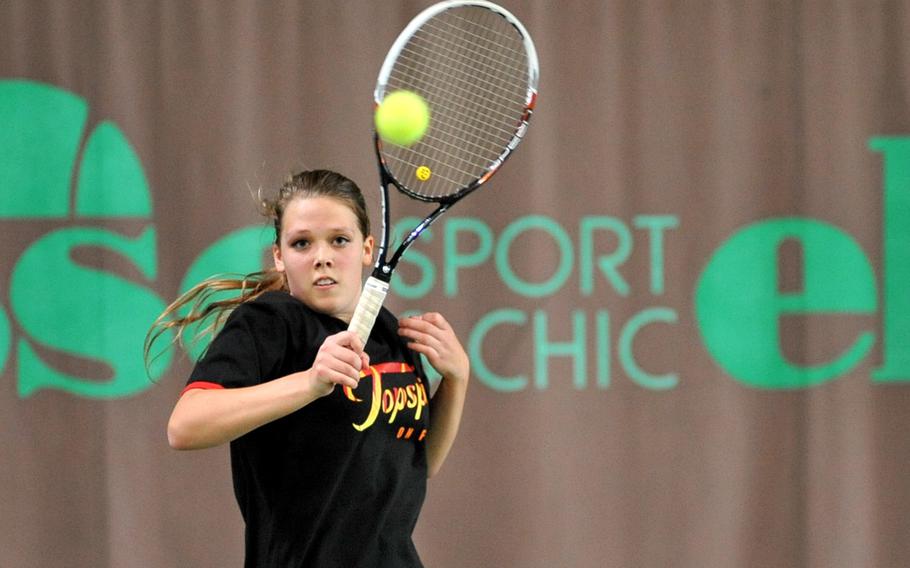 If you were forced to pick an opponent from a lineup of DODDS-Europe's best girls tennis players, Jade Sullivan would be the one you'd avoid.
Though a mere sophomore, the Wiesbaden star is a prototypical tennis player. She's tall and lean, athletic enough to reach and return balls nearly anywhere on the court. She's also powerful enough to put some muscle behind the shot you weren't sure she'd even get to.
The end result is a matchup that proved impossible for every player unfortunate enough to see Sullivan staring back at them from across the net. Small, precision-based players were overwhelmed by her power; harder-hitting players couldn't match her shot-making abilities (and were often overwhelmed by her power, too).
Sullivan's prodigious gifts were apparent in 2012 when she moved into the DODDS-Europe ranks after attending local German school. She placed third in the European tournament as a freshman, establishing herself as a presumptive future champion.
The future arrived just a year later.
Her semifinal finish, the exit of both 2012 finalists and an intense summer of preparation positioned the Warrior sophomore as the favorite entering 2013. Sullivan herself expected nothing less, setting an individual European title as her goal for the season.
Sullivan dominated everyone she encountered; by Oct. 19, over a month into the season, she hadn't lost a set. On that date, matched against fellow top contender Marina Fortun of Patch, Sullivan proved she could endure and win a more competitive, drawn-out match, winning 7-5, 5-7, 6-2 despite a string of early errors that might have derailed an inferior player.
A week later, all the lessons absorbed fell into place as Sullivan took her place atop DODDS-Europe girls tennis. Now, Sullivan is the Stars and Stripes Girls Tennis Athlete of the Year.
"I was just trying to calm down," Sullivan said in the midst of her perfect postseason run. "Just play and have fun."
With her high school career only at its halfway point, there appears to be a lot more fun in Sullivan's future.
Just not for her opponents.
Twitter: @broomestripes