Marksmanship finals
Stuttgart stays on target and wins seventh straight title
by
Gregory Broome
February 1, 2020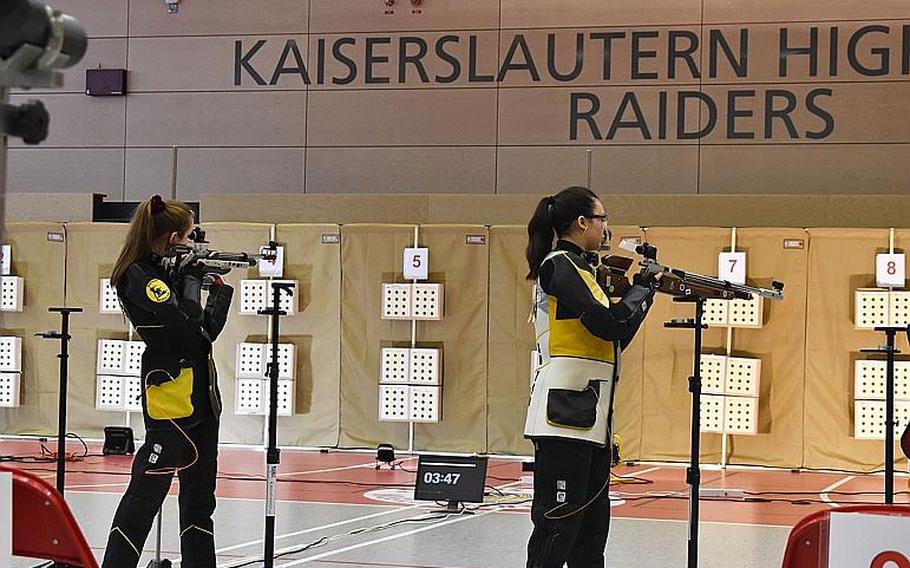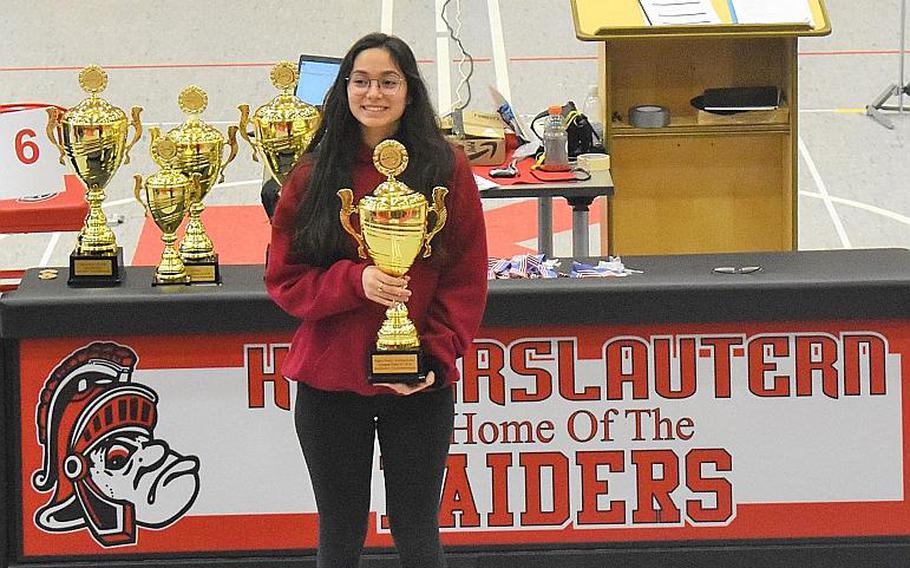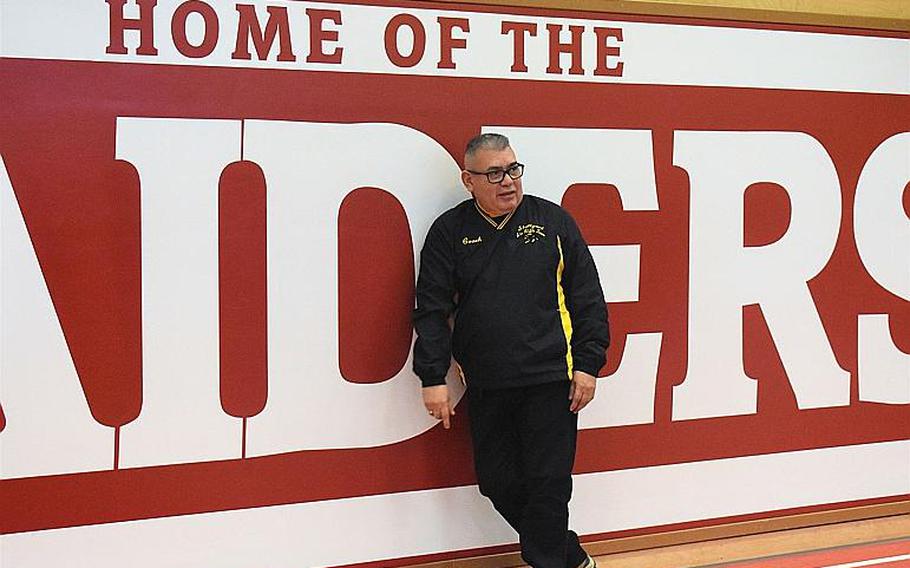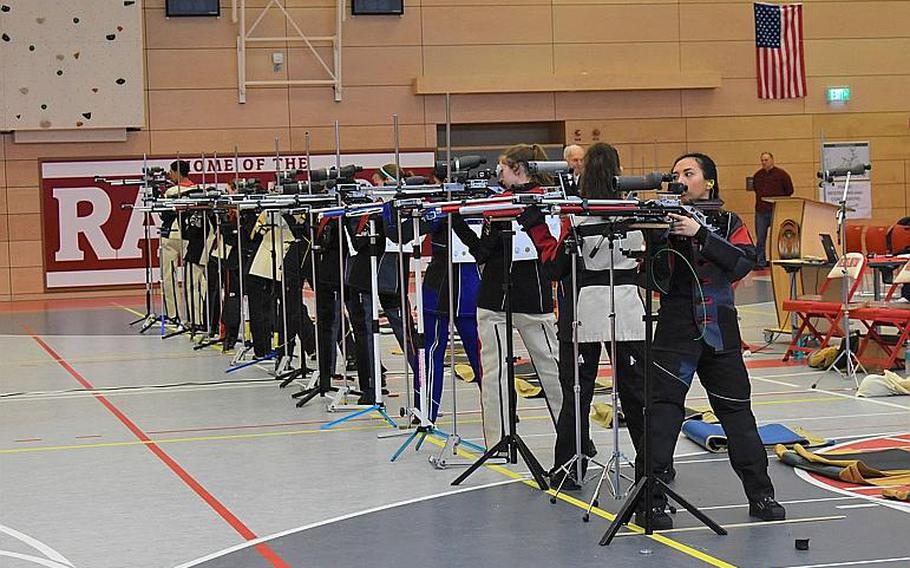 KAISERSLAUTERN, Germany -- The formula that has carried the Stuttgart Panthers to DODEA-Europe's most dominant championship streak served them well again.
Stuttgart and its perennially unparalleled depth of talent claimed a seventh straight European marksmanship title Saturday at Kaiserslautern High School, overcoming a host Raider team helmed by a very familiar face.
Isabelle Ploechinger, a former member of Stuttgart's dynasty and now Kaiserslautern's senior captain, claimed the top individual prize with a cumulative score of 580 points, three ahead of defending champion Maria Tortorelli of Stuttgart and Raider teammate Juliana Hosey.
Ploechinger said she was initially thrown off by the championship event's schedule, which she said was "rushed" compared to the average regular-season meet. But by the end of the standing portion, the second of the meet's three shooting positions, Ploechinger was fully adjusted and on her way to victory.
"I was finally relaxed and used to it," said Ploechinger, who recorded a meet-high 192 points from the challenging standing position. "I was like, 'You know what, whatever happens happens. There's no use panicking about it.'"
The win brings an end to a storied DODEA-Europe marksmanship career for Ploechinger, who split her four high-school years between the Panthers and Raiders. The senior was already entrenched among the sport's top performers as a sophomore and has spent the following years chasing those elusive, incremental improvements pursued only by elite practitioners of a given craft.
"I'm pretty happy with it. I'm satisfied," Ploechinger said of her prep career. "I think I've progressed into a good, stable position where I am now."
Ploechinger's winning score wasn't quite enough to topple her former team. Stuttgart boasts a program so deep that its junior varsity group famously ranks as the second-best team in DODEA-Europe, producing a level of internal competition that is at least as intense as anything the Panthers see on a Saturday, even the final Saturday of the season.
Tortorelli summarized the dynamic of simultaneous competition and cooperation within the Panthers.
"It pushes us to do our best and stay on varsity," Tortorelli said. "We work together to help the others to do their best."
Stuttgart executed that strategy to perfection Saturday as freshman Kate Swett helped the Panthers secure the victory. Swett, shooting in the day's third and final wave of competitors and with the team outcome still in doubt, turned in a score of 569 that earned her eighth place individually and clinched the Panthers' latest triumph.
"Before she shot we may not have won," Tortorelli said of her quickly developing teammate. "She's doing really well."
The Panthers' roster of returning and improving talent makes another championship a strong possibility next year, even in the absence of departing head coach Raul Pinon, the vaunted architect of the premier dynasty in any DODEA-Europe sport. Pinon plans to continue his marksmanship coaching career stateside.
broome.gregory@stripes.com Twitter: @broomestripes