Far East tennis preview
Strong contenders to battle for tennis titles
by
Dave Ornauer
November 1, 2012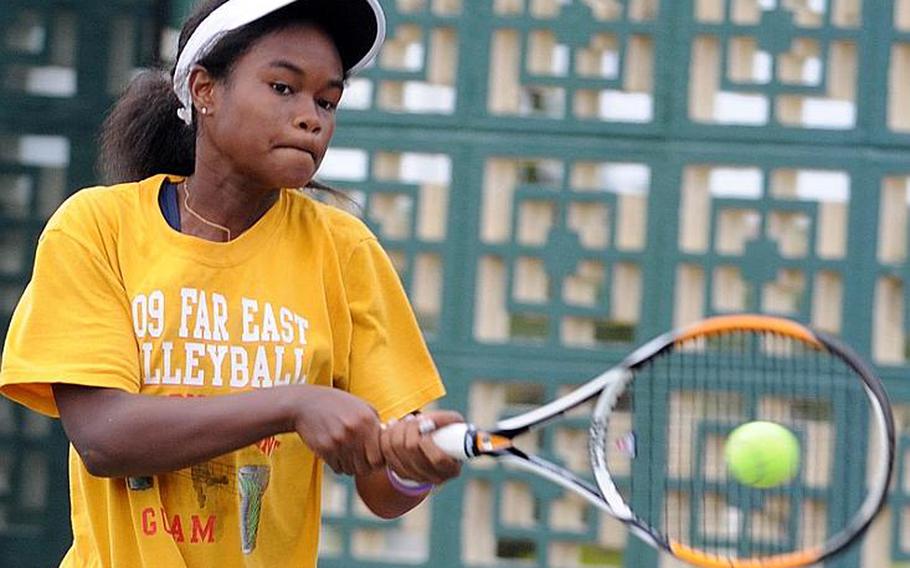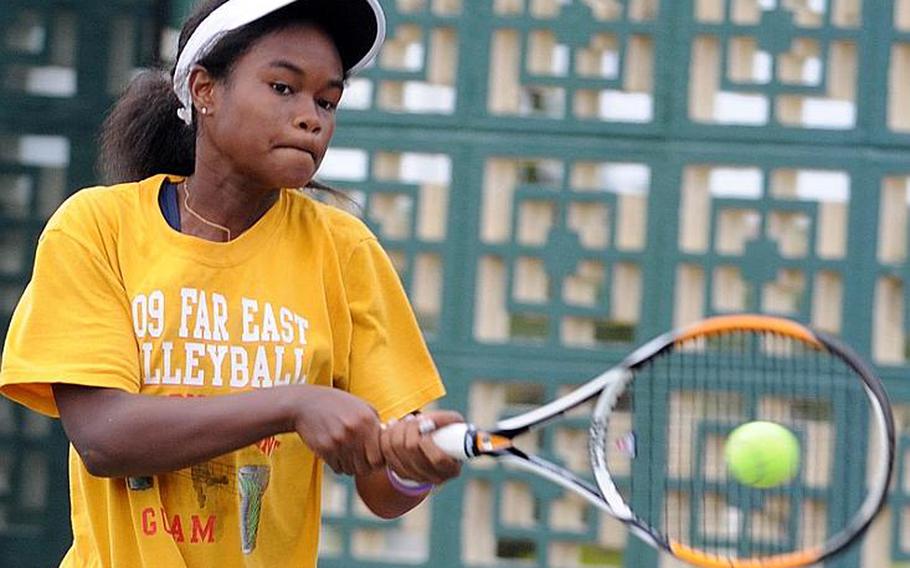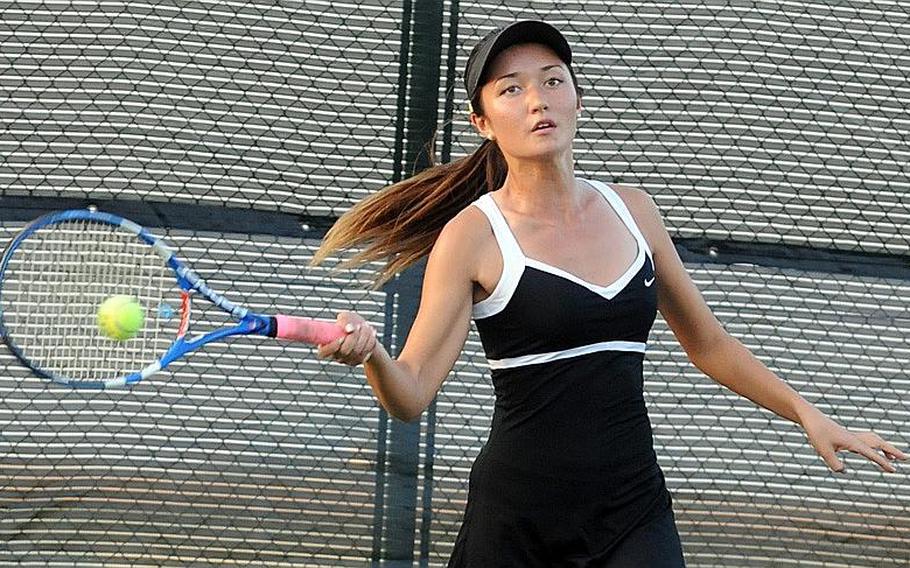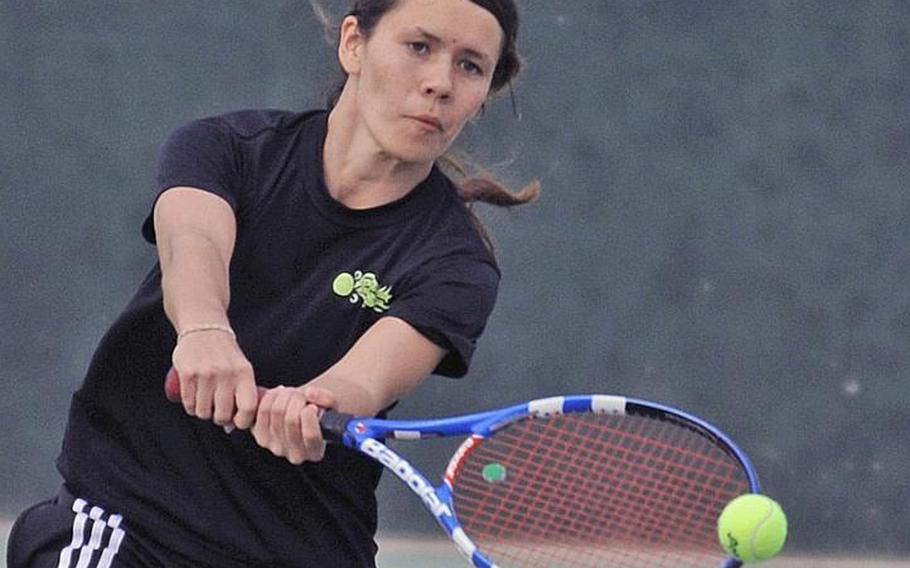 It started with Seoul American's Kennedy Allen in 2007, continued with Kadena's Elissa Mason the following two years and kept going with Guam High's Gadsden sisters, Amber and Chloe, in 2010 and '11.
DODDS girls have raked in five straight singles titles in the last five years in the Far East High School Tennis Tournament, and given the strength of the current girls crop, there's little evidence that will change at next week's tournament at Kadena Air Base, Okinawa.
"It's wonderful, the strength our (DODDS) girls players have shown," said coach Robert Bliss of Kadena, which may have the deepest girls team in recent memory with Erika Youngdahl, sisters Alex and Kristin Howard and Daegu transfer Christina Thompson.
Aside from Kadena and Chloe Gadsden, a junior and reigning singles champion, Far East will also feature:
-- Kanto Plain champion Emily Beemsterboer of Yokota, unbeaten in three regular seasons, and her teammate Anju Yamanaka
-- Zama American's threesome of Natalie Burke, the Kanto Plain singles runner-up, and Keri Prather and Mina Fisher
-- Seoul American champion doubles pair Ashley Cho and Carson Allen, among others
"The quality of tennis, the level of tennis has improved over the last few years. I'm really proud" of the level of DODDS girls play, Zama coach Wanda Finley said.
"All fine players," Bliss said. "It'll mean another great tournament and that's what we want."
Since he began coaching eight years ago, Bliss says he "can't remember anything like this. They all have really strong games and strong attitudes to go with them. It's really incredible."
No longer do these girls play the game only from August to November, opting instead to go off base to tennis clubs and play against indigenous teen and adult players, coaches say.
"You have to play year-round to get to that level, and these girls do," Bliss said.
Most coaches said the two-year Division I boys title run by international-school players will likely continue, with Kentaro Ishihara and American School In Japan returning to the tournament for the first time since 2003. Kent Shikama of St. Mary's International has won the last two years.
DODDS teams should make a run at the Division II titles, however, Matthew C. Perry at the boys and Zama American at the girls.
"Good athletes work hard and they're hungry, and my team is hungry," Perry coach Mark Lange said of a squad that includes brothers Sam and Jon Cadavos and his son Gaku and doubles partner Sam Hess. "We'll see what happens."
Finley likewise expressed "cautious optimism" about her girls entering Far East. "If they play their best, if they play their game, it's a possibility," she said.