Streaking Aviano stunned in Division II volleyball
---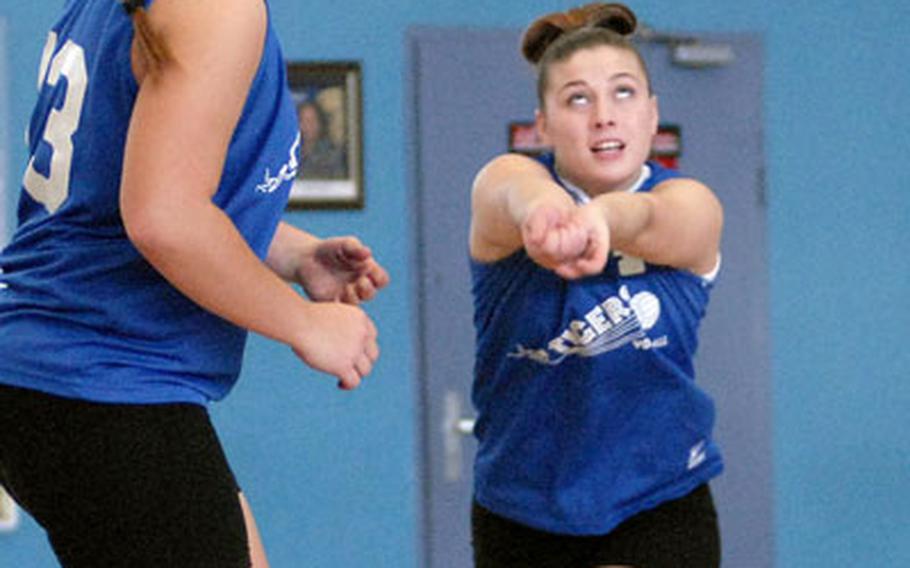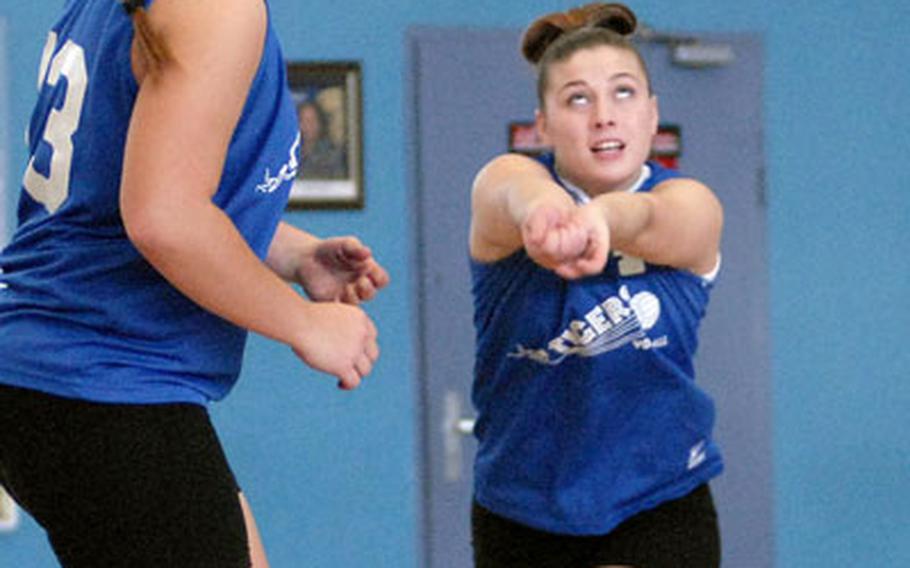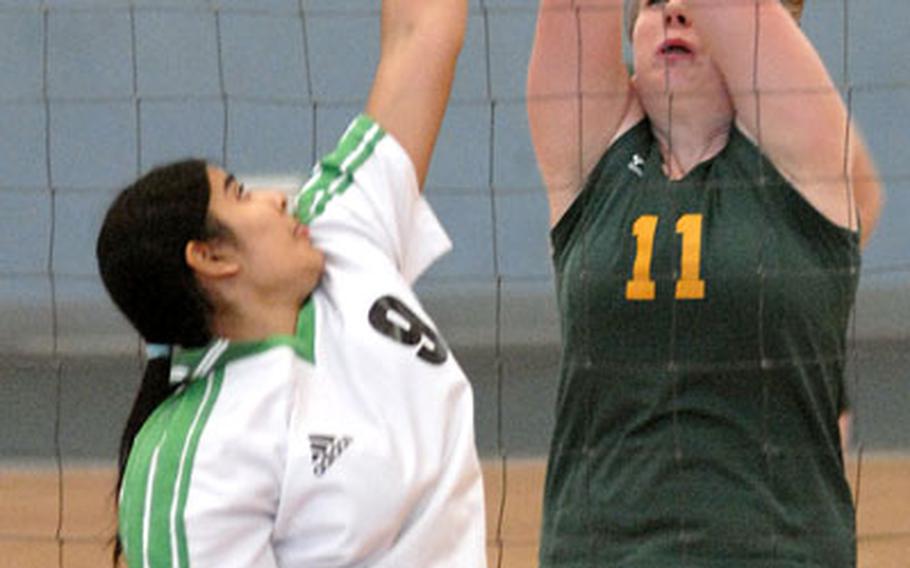 KAISERSLAUTERN, Germany — One thing that doesn't come with a No. 1 seed is an automatic cakewalk to the title game.
Aviano, winner of 34 straight matches and the top seed in Division II entering the three-day European high school volleyball tournament, saw that streak end in its very first outing Thursday, a 24-26, 25-11, 21-25 upset at the hands of Black Forest Academy.
BFA coach Glen Lewis credited Rebeccah Chew and Karmen Peachy for leading his team over the Saints.
"We played with a lot more intensity than we have so far this season," Lewis said of his seventh-seeded squad. "We didn't make many mistakes. We can't make mistakes and expect to beat a team like Aviano."
Lewis said the victory buoyed his team, which had dropped its opener to fourth-seeded Bitburg 25-23, 25-18.
"They're really pumped right now," he said. "I hope they can stay pumped."
For Aviano, the loss was its first since the 2004 D-II tournament. The Saints, however, remain alive to defend their crown and rebounded for a 25-5, 25-20 victory over 10th-seed Mannheim later in the day.
Aviano wasn't the only No. 1 to be tested Thursday. Brussels, the top seed in Division IV, dropped its first game to fifth-seeded Incirlik, 17-25, before rallying to 25-17 and 25-20 victories.
"We just started playing our game," said Brussels senior Christine Exner, who served three aces during her 5-0 service run that gave her team a 20-9 lead in the second game of the match. "We warmed up."
"We just started playing to our potential," said Brussels senior Caitlin Quinn.
Ramstein also stumbled on the first day, losing a game to Heidelberg but rallying to win the match.
Hohenfels (D-III), won its first two matches in straight sets.
---
---
---
---