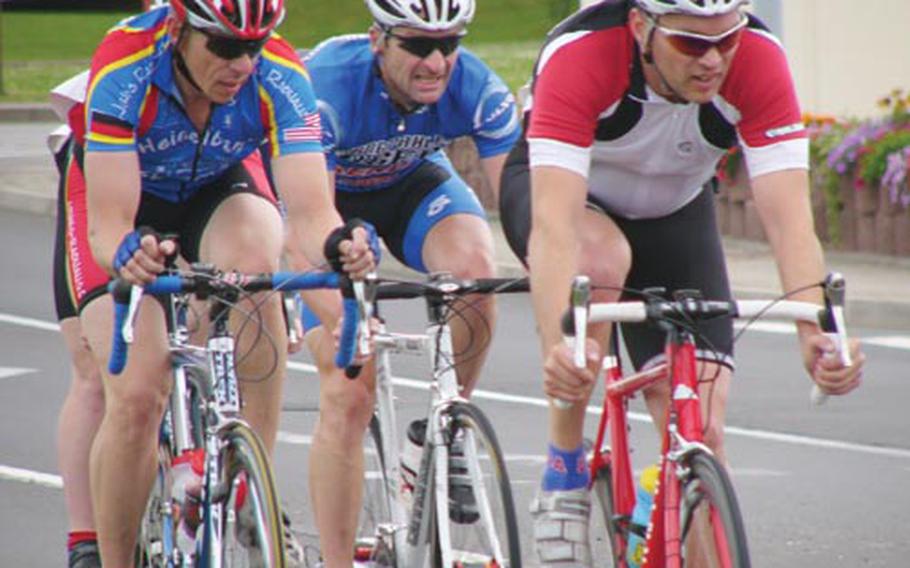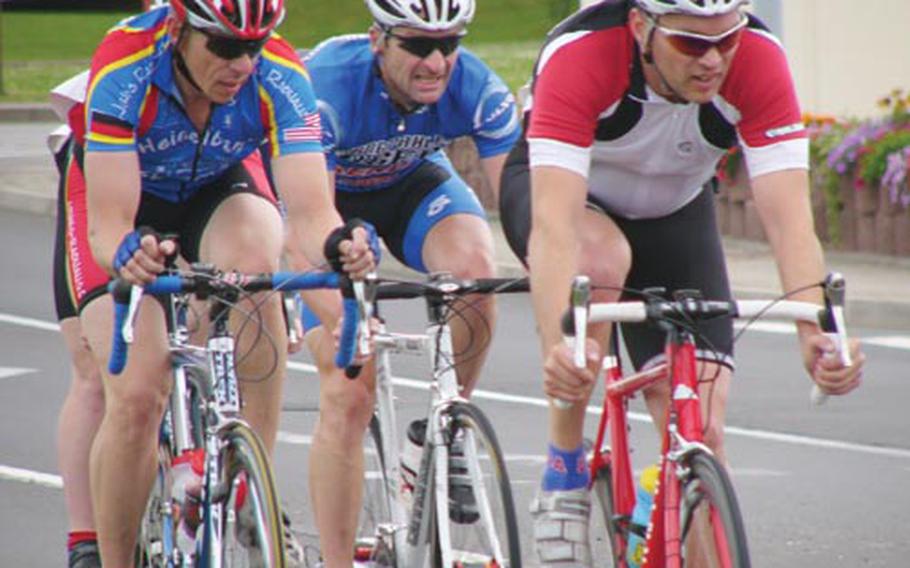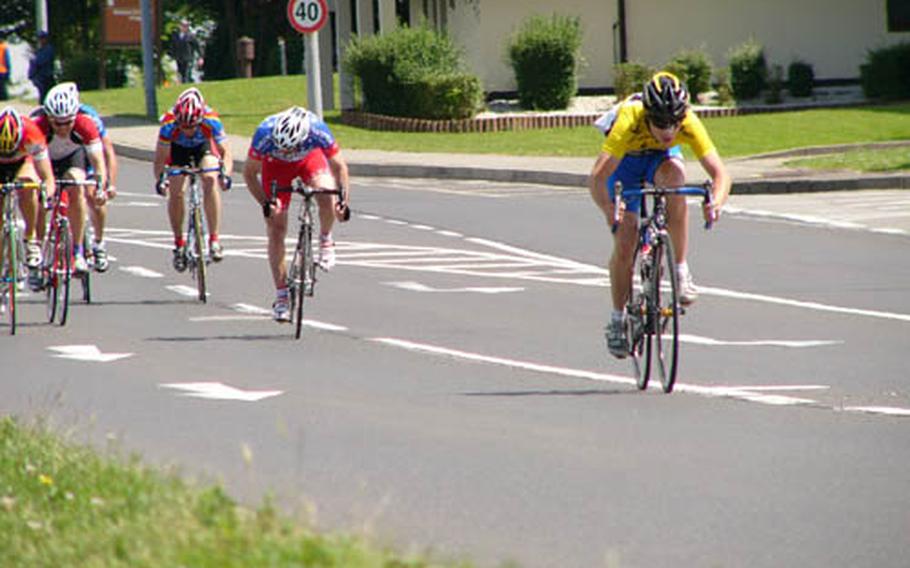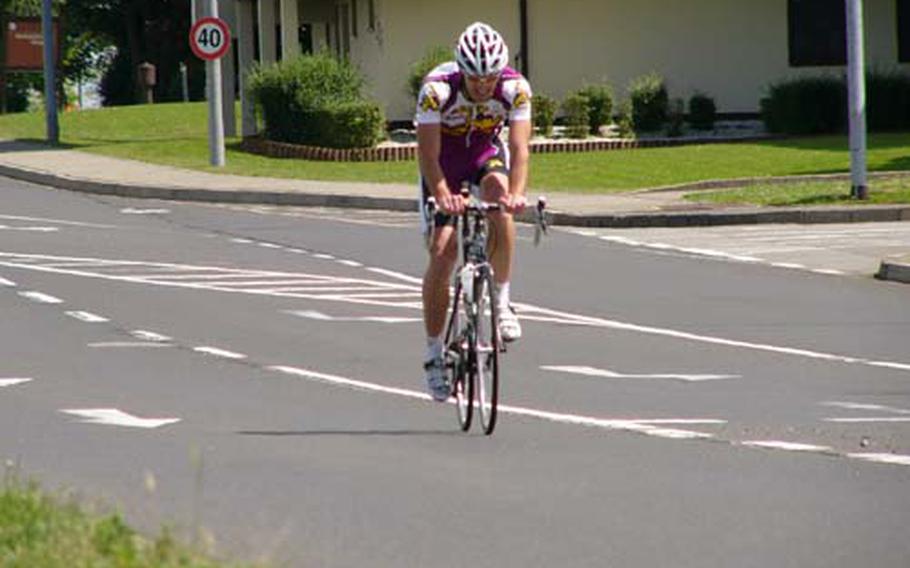 SPANGDAHLEM AIR BASE, Germany — The usual winners at the U.S. Forces Europe Road Cycling Series were relegated to silver medals Sunday in the two-day, two-event Eifel Classic Road Races.
"I brought my replacement with me," joked Thomas Essick of Wiesbaden, a longtime series fixture and perennial champion, after Brandon Stone, his newly arrived Corps of Engineers colleague and invited guest, won Sunday's 51.5-kilometer road race in 1 hour, 22 minutes, 30 seconds. "Now I can quit coming to these things."
Stone, who said he arrived in Germany six weeks ago, broke away from a pack — which included Essick and his fellow perennial champ Trent Hornus of Ramstein, open series leader James Sharp of Hanau, Carlos Baralt of Ramstein, masters contender Martin Heinz of Spangdahlem and weekend seniors winner Merle Richard of Ramstein — with less than five kilometers left in the race. He held on the rest of way to win by 13 seconds.
"There was a little uphill," Stone said of his decision about where to make his breakaway move. "I tend to go uphill better than I do on the flats."
Stone and Essick had been the most active riders throughout the race, which followed the base's perimeter fences, according to series organizer Debra Ponzio.
"On the last lap, Stone went out 300 meters ahead of the group," said Ponzio, who followed the leaders in the race safety vehicle. "They closed to 100 meters, but never caught him."
Stone was surprised when the pack didn't try to reel him back in.
"There was no reaction from the group," he said
Even so, there was plenty of turmoil behind Stone at the end as Essick was beaten to the line and the gold medal in the 30-39-year seniors category by Richard, a longtime rival. Another member of the group, all of whom were credited with a time of 1:22:43, was 40-and-older masters rider Phil Tinsley of Mainz-Kastel, who defeated Heinz.
Stone ended up in a two-race points-tie with the 46-year-old Sharp, but won the overall men's open gold on the basis of a superior time in the road race. Sharp won Saturday's 11.2-kilometer time trial in 16 minutes, 1.86 seconds; Stone clocked 17:25.07.
"I mainly race mountain bikes," said Stone. "I do road races mainly for training."
Also in Sunday's race for the fitness benefit was women's champion Theresa Michal of Stuttgart.
"This is a little tuneup," said Michal, who completed the 30.9-kilometer women's race in 1:10:38 and is entered in Half-Ironman triathlons in Wiesbaden and Monaco in the next two months.
Michal, who won the time trial in 18:50.83 on Saturday, raced in splendid isolation on Sunday. She was far faster than the other woman in the race, Francesca Corazza of Spangdahlem, and not in the same league as the men's leaders.
Richard won the two-day seniors title over Essick, and Tinsley took overall gold in the masters category over Heinz. Like Stone's victory over Sharp, both champions won via tiebreakers.
---
---
---
---