Prep roundup
Stingy Kinnick wins Kanto soccer title
---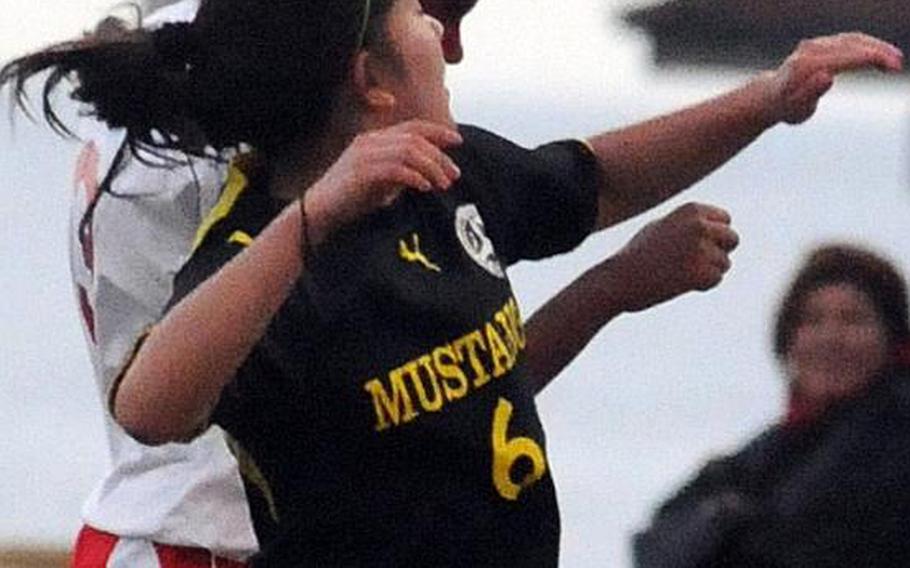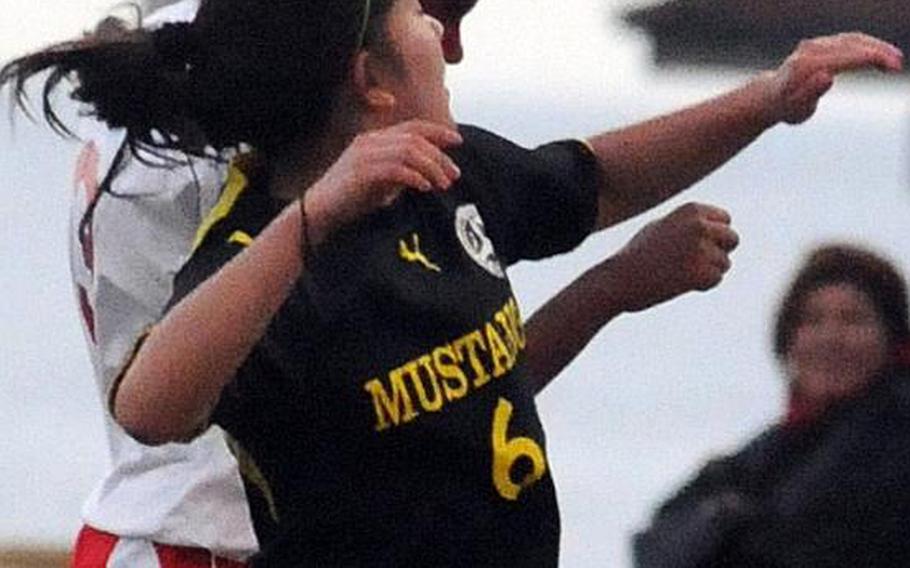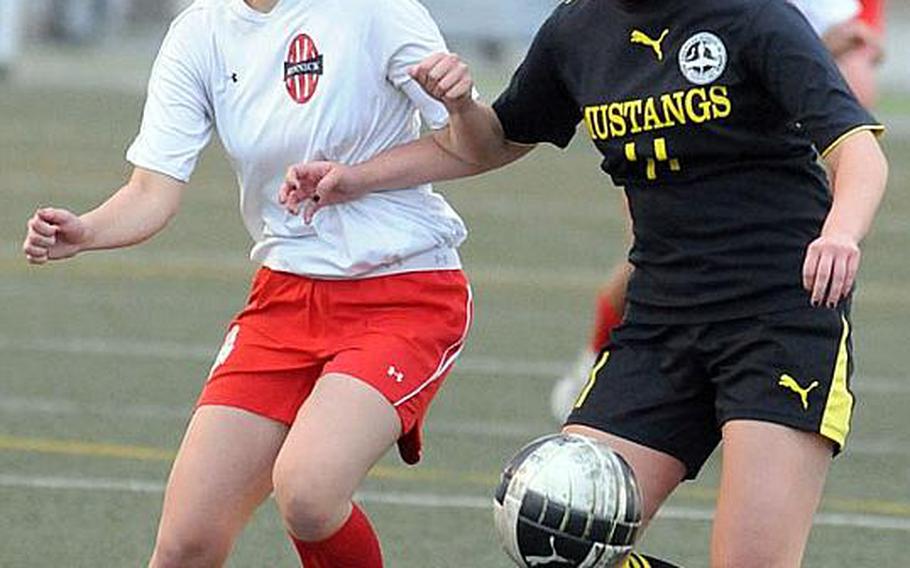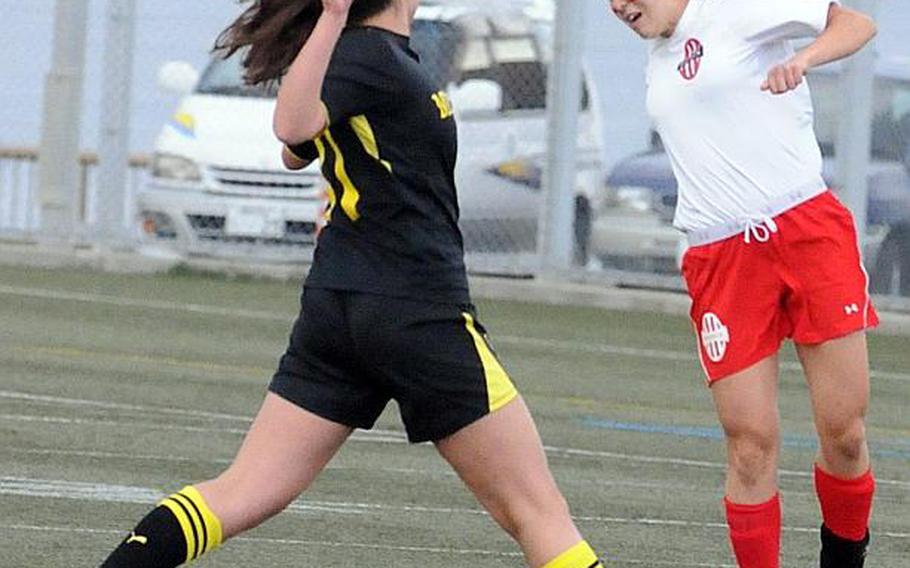 This article has been corrected
Mari McDonald provided the only offense Nile C. Kinnick's girls strikers would get in the second minute of the match. Goalkeeper Emily Stith ensured it would be enough with a stellar performance in net.
Stith made 23 saves, many of them leaping or diving stops, and the Red Devils captured their first Kanto Plain Association of Secondary Schools title since 2008. They blanked defending Kanto and Far East Division I Tournament champion American School In Japan 1-0 Friday at Yokosuka Naval Base's Berkey Field.
"She played the game of her life," said coach Nico Hindie, whose Devils won their fifth Kanto title since 2000 behind the play of Stith, in her first year as a keeper. "She stopped them cold."
Hindie spent time in the fall volleyball and winter basketball seasons scouting Stith, and saw in her a player "who's not afraid to give up the body, has good hand-eye coordination and is tenacious inside."
"She's a blessing from heaven," said McDonald, whose 14th goal of the season came off a rebound of a Kaile Johnson shot that clanged off the post in the second minute.
Hindie also credited the synergy that Stith has with fellow senior Kayla Forsythe, a senior sweeper, for keeping ASIJ out of the net.
"We have the best relationship between goalie and sweeper," Forsythe said.
That relationship helped keep Kinnick unbeaten in Kanto this season. Yokota, with one league loss, finished second, ahead of ASIJ with two league defeats.
Time and again, the Mustangs worked their way in close for a scoring chance, only to have Forsythe boot away the ball or Stith to turn away a shot. On one point-blank chance, Stith dove right to halt a Katey Helwick shot toward the far post.
"Outstanding. She was the difference in the match," ASIJ coach Nathan Gildart said.
Elsewhere on the pitch, Kubasaki's boys and girls wrapped up Okinawa Activities Council season-series titles Friday at Kadena's Ryukyu Middle School.
Kai Stallings scored twice as the Dragons shut out the Panthers 3-0, taking the season series 2-1. Liz Fabila's header off Makayla Palazzo's corner kick was the only goal Kubasaki needed to blank Kadena 1-0 for a 2-0-1 season-series triumph. Angelica Juliano, pressed into emergency goalkeeping duty, made five saves.
On the diamond, Kadena's girls got within a victory of their 10th OAC best-of-three championship series title. Lauren Youngs struck out four and allowed one hit and two walks in a 4-2 complete-game victory at Camp Foster's Field 2.
Tyler Smith scattered seven hits and a walk while striking out six, and helped himself by going 2-for-3 with a homer and two RBIs as Kubasaki got within a win of its seventh straight OAC baseball series title, beating the Panthers 8-3 at Kadena's Four Diamonds complex.
CorrectionNathan Gildart was misidentified in an earlier version of this article.
---
---
---
---