Start, end of DODEA-Pacific fall sports season still uncertain
by
Dave Ornauer
August 3, 2020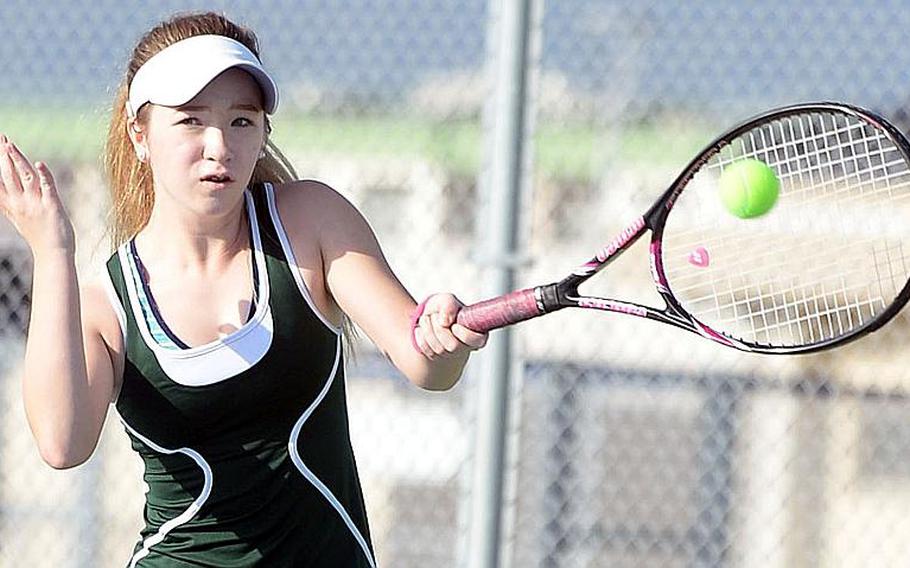 Stars and Stripes is making stories on the coronavirus pandemic available free of charge. See other free reports here. Sign up for our daily coronavirus newsletter here. Please support our journalism with a subscription.
Practices for DODEA-Pacific fall sports that haven't been canceled have been indefinitely delayed, athletics coordinator Tom McKinney said Monday.
And once they resume, seasons currently won't end with any Pacific-wide championships.
Practice was originally slated to start Monday for tennis, golf, cheerleading and cross country. School is set to open Aug. 24 for students.
"They have to look at the safety of the kids. When can we start safely?" McKinney said.
Activities will look non-traditional and will depend on whether schools, districts and host commands feel they can safely happen, DODEA-Pacific officials said.
"We recognize the importance of athletics" as part of the high school experience, DODEA-Pacific Director Lois Rapp said. "We're going to do the best we can. But we want to keep the kids safe."
Classrooms are set to reopen at most bases in HPCON-B, or Bravo, meaning moderate risk for contracting the disease. Remote learning will take place in places such as Guam, Okinawa and Zama, which are in HPCON-C, with no athletics or activities.
An event could be halted at individual schools, districts or by the area office "if command feels uncomfortable" at any point, DODEA-Pacific chief of staff Todd Schlitz said.
Long bus rides, which can last up to 16 hours, and airline flights for teams going to district tournaments are off the table, Schlitz said. "They are just not feasible under these conditions," he said.
That would leave outlying schools such as Robert D. Edgren in northern Japan and Matthew C. Perry and E.J. King in southwestern Japan out of competition with Tokyo area schools hundreds of miles away.
After-school athletic clubs could be set up on a case-by-case basis, Schlitz said, as well as competition with Japanese and Korean schools. Even a pilot program for eSports is being considered, though "nothing is solidified," Schlitz said.
Football was immediately ruled out as a fall sport in the reopening plan. Volleyball followed last week.
Schlitz said additional sports could be added if proposals include "how we can execute it" based on HPCONs, Centers for Disease Control and Prevention and National Federation of State High School Association guidelines.
"Then we would send it up to (DODEA headquarters) and we would entertain it," Schlitz said.
Changes are slated for sports such as tennis and cross country.
One certainty about cross country is, "you can't do pack starts," McKinney said. Doubles and mixed doubles tennis were ruled out, he said.
Golf has only been played by schools on Okinawa in the spring and Guam in the fall. Programs just starting up must negotiate contracts with base services and their golf courses, McKinney said.
Far East tournaments are currently off the table, Schlitz said. Cross country could be done virtually, but "there will be no travel to where we'd all be together at one location," Schlitz said.
Another yet-to-be-determined factor for DODEA sports is how international schools decide to operate. Those schools help comprise leagues across the theater along with their DODEA counterparts.
"There are so many challenges to this issue," Korean-American Interscholastic Activities Council president and Seoul Foreign School athletics director Paul Rader said.
It's too early, Schlitz said, to speculate on winter or spring seasons and other sports.
"Once we get school open, we'll do an assessment and look at winter season first, then spring," Schlitz said.
ornauer.dave@stripes.com Twitter: @DaveOrnauer