DODDS-Europe basketball preview
Stars shine bright among boys favorites
by
Rusty Bryan
November 30, 2011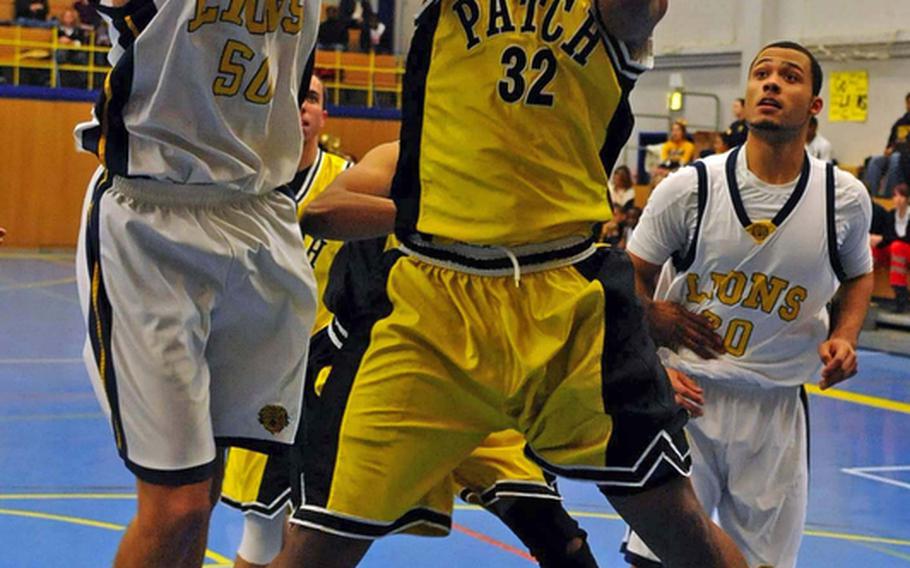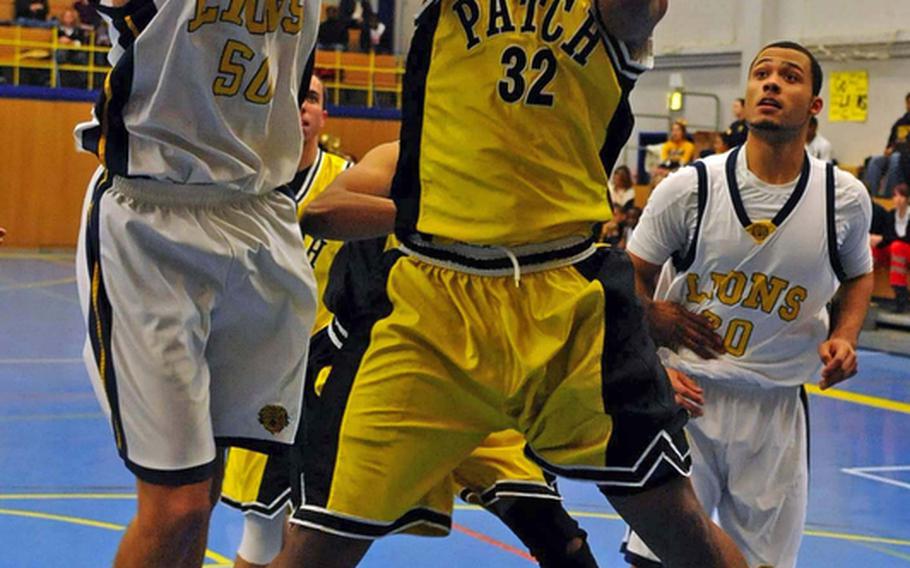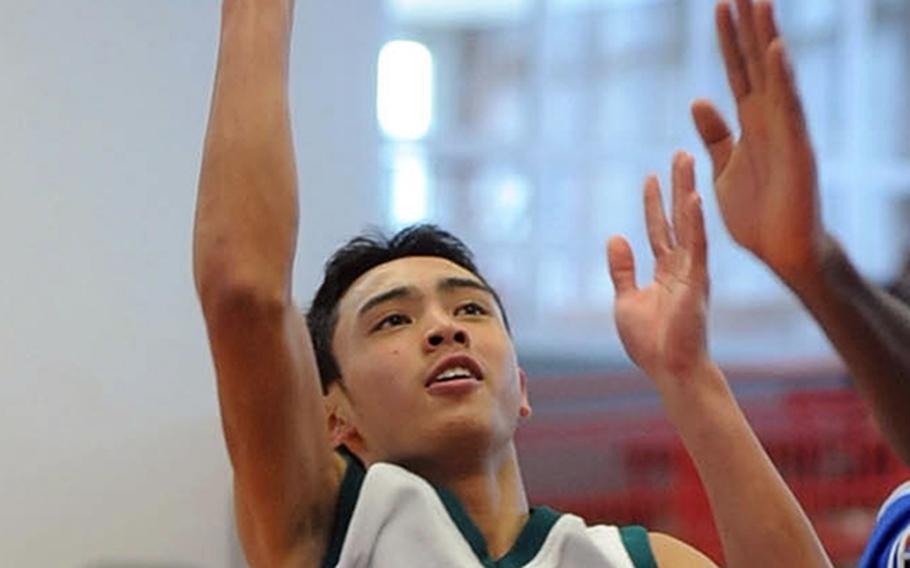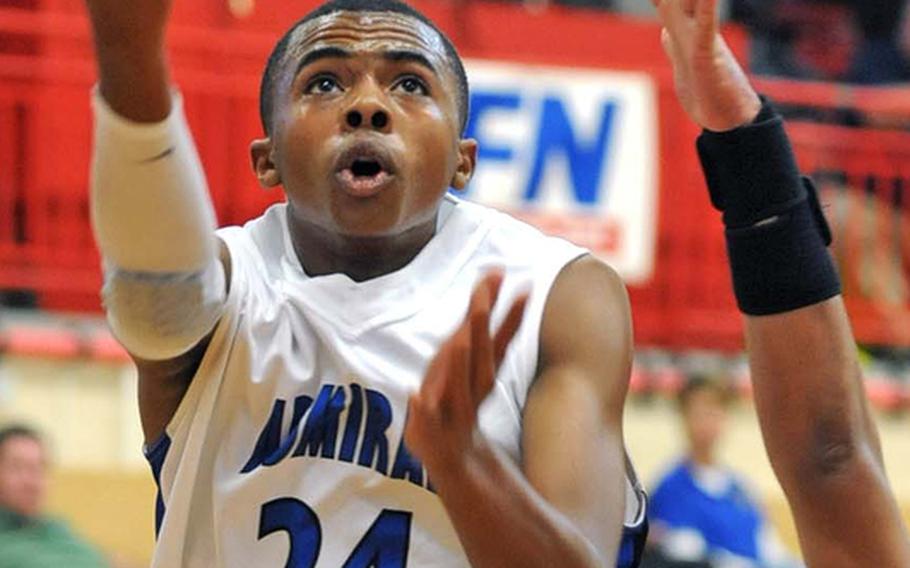 Don't look for a changing of the guard when the 2011-2012 DODDS-Europe boys' basketball season tips off Friday night. According to a consenus of coaches, two of the three 2011 champions – Heidelberg in Division I, and Rota in Division III – are expected to repeat, and D-II champ Hohenfels figures to contend again.
Star power's much of the reason for the favored two. Of the eight returning All-Europeans, two play for Rota – Stars and Stripes player of the year Tre'von Owens and Terrence Paris – and one for Heidelberg. He's Sam Rosario, who played for defunct Mannheim last time around.
All told, only one of the nine underclassman selected for last season's all-star team isn't back for another go. Menwith Hill's Chris Jackson moved out over the summer.
Here's a division-by-division look at the 2011-2012 season:
Division IAccording to Ramstein coach Andy O'Connor, "It's not hard to predict who is going to be the team to beat in D-I. The Heidelberg Lions' having a great team ranks up there with death and taxes as the things in life that you can count on. They lost some talented players from last year, but they have enough returning to make another run. The twins (Marcel and Maurice Simon) are always tough to match up against, and now Coach (Ron) Merriwether has the All-European guard from Mannheim (Rosario), who is going to fit perfectly into his system."
Ramstein, led by returning All-European DeVonte' Allen and the best defensive player O'Connor's ever coached – James Cho – figure to challenge Heidelberg, along with Patch, according to Wiesbaden coach Carl Johnson, whose Warriors return high scoring Roscoe Johnson and Daniel Harris, both injured at the moment, and newcomer Gary Miskovsky, who quarterbacked the Warriors to the D-I football title.
Patch, with its nucleus of baseball stars – Dylan Measells, C.J. Kellogg and Ryan Tannenbaum – and football all-star Justin Johnson-Rich, can challenge, as can Kaiserslautern. The Red Raiders return starters Derryck Scarvers, Andy Stern and Marquis Grant and will find out where they stand quickly. They open at Heidelberg Friday night.
Division IIAfter a hiatus of several seasons, Kathy Clemmons returns to the helm at Hohenfels, and she will be able to call on several returnees. In addition, Bamberg, which fell to Hohenfels 51-37 in February's title game, has lost several players to new school Schweinfurt.
But the Tigers face serious challenges from Naples, which returns two All-Europeans - guard Jun Jun Gallardo and forward Nigel Alexander - and AFNORTH, which fields an All-Europe performer in Nuri Karaca.
In Naples, it's a case of the rich getting richer. Coach Craig Lord is enthusiastic about newcomers Isaiah Wesby and D.J. Stockman, and fast-growing sophomore guard Malik Jordan, who has added five inches to last year's 5-2 frame.
According to Lord, Jordan, who played his way onto the floor last season despite his height, "might be a serious threat" now.
According to coach Nate Goolsby, AFNORTH, which benefited from more than 25 points and nearly 10 rebounds per game last season from Karaca, also returns team leader Jamil Pollock and Jake Schmidt, who both averaged 10.9 points per game last time around. But the Lions have lost rebound leader Dante Brown, possibly for the season, to a football knee injury.
Spencer Bean, who guided Baumholder to the 2009 D-III title and took 2010 off, returns to the sidelines this season. His team will be led by Tahrell Harris.
Division IIIIf you think the Spanish word for "lock" is Rota, no one can blame you. The two-time defending European champs not only welcome back NCAA D-I commit Owens (he's signed with Cal-Riverside) and Paris, but draw strength from the Admirals' unbeaten European champion football team – Tim Drake and Nick Holland.
No DODDS-Europe team has beaten the Admirals since Sigonella turned the trick, 55-43, in the 2009 European title game.
Brussels returns 6-6 All-European Braden Brower, but the rest of the team is a work in progress, according to coach Chris Vahrenhorst. Bamberg, which defeated D-I champ Heidelberg last season, shed several players from its 2011 D-II runner-up squad to Schweinfurt, but should contend under coach Tim Smith.
Vahrenhorst expects a breakout year for Schuyler Backlar at Menwith Hill, whose Mustangs and Brussels will take a shot at Rota Jan. 27-28 at Alconbury.
The season wraps up with the European championships Feb. 22-25 at Wiesbaden.