Girls soccer preview
Stars return for several teams with high hopes
by
Dave Ornauer
March 14, 2019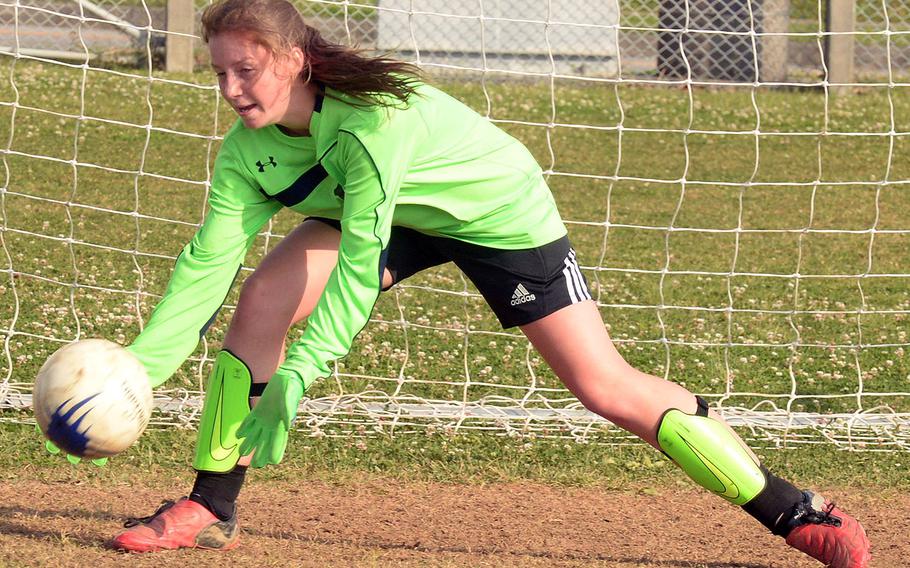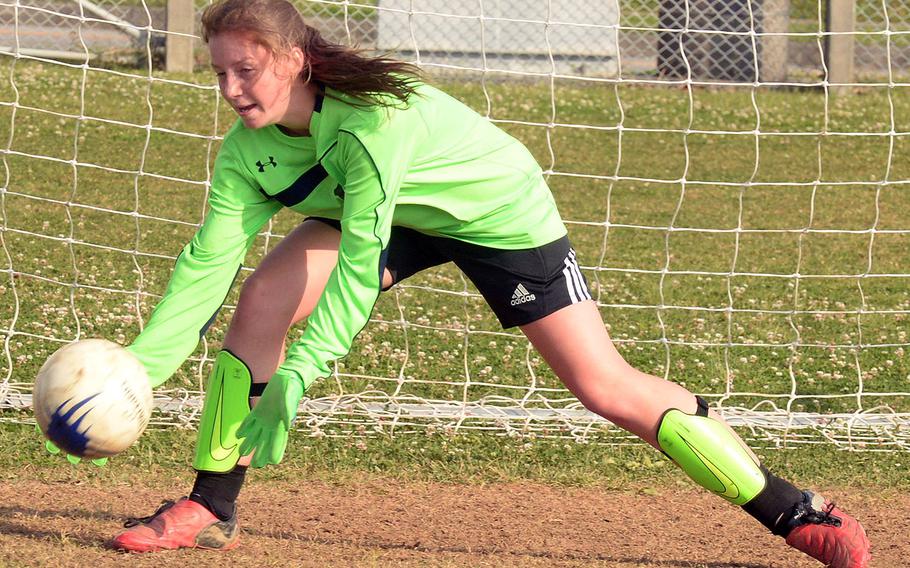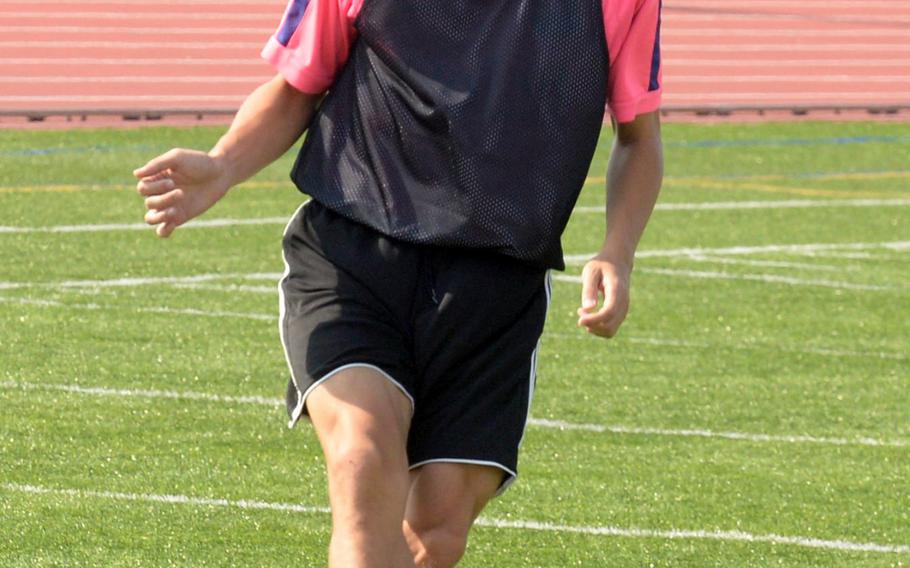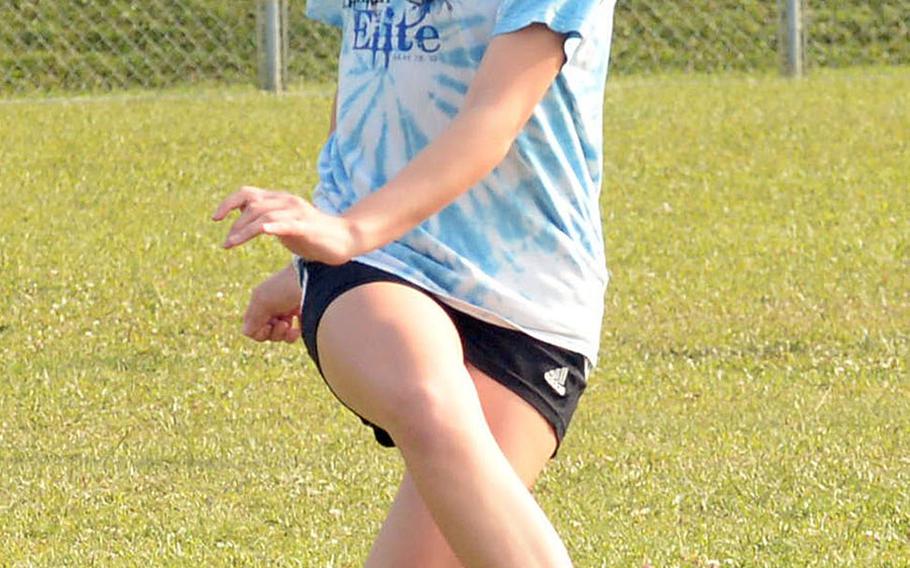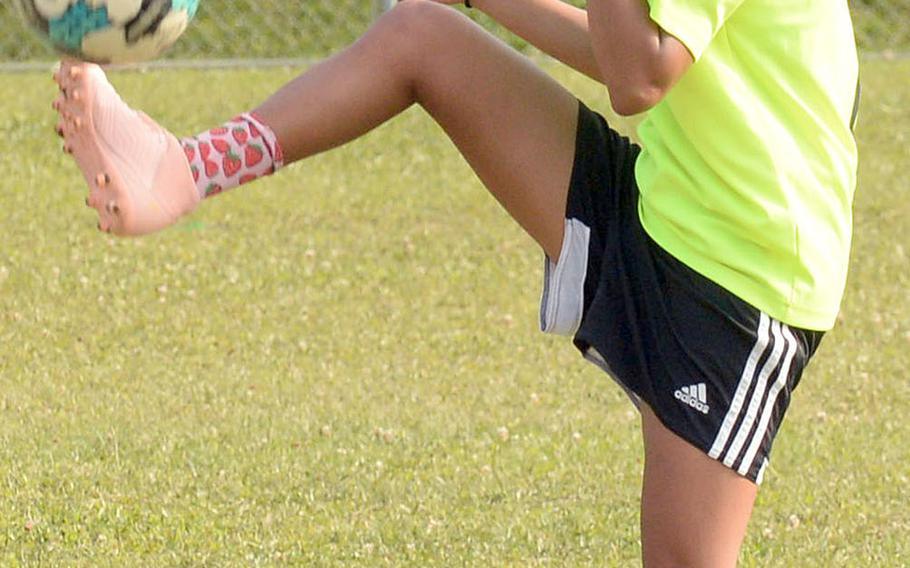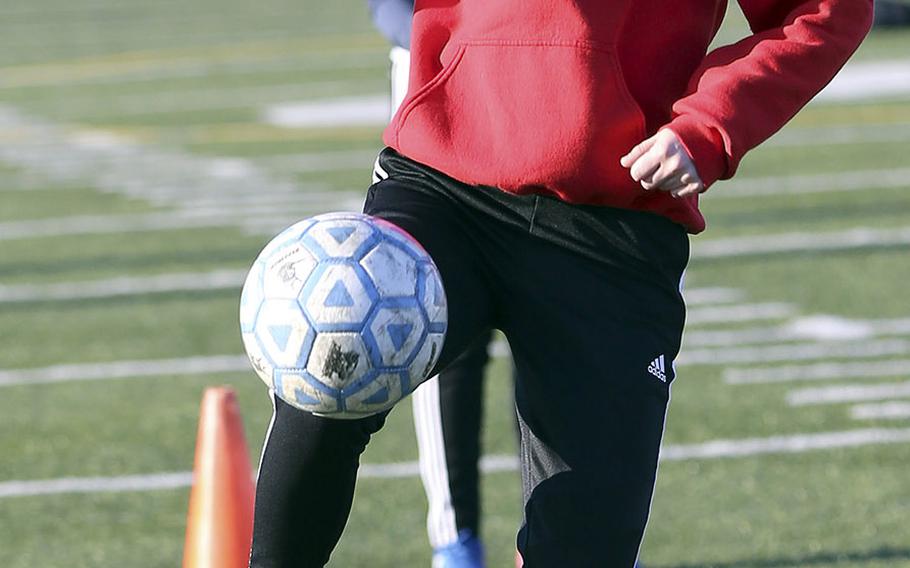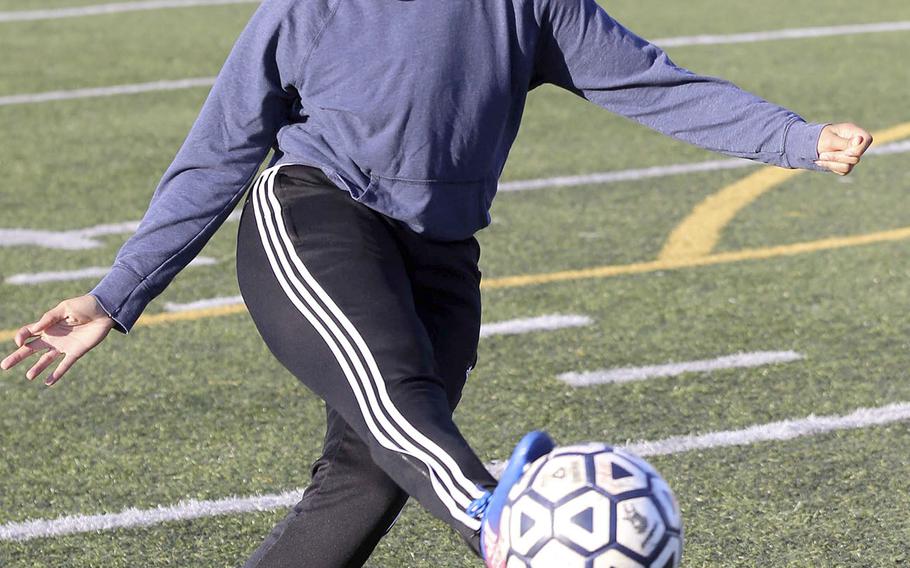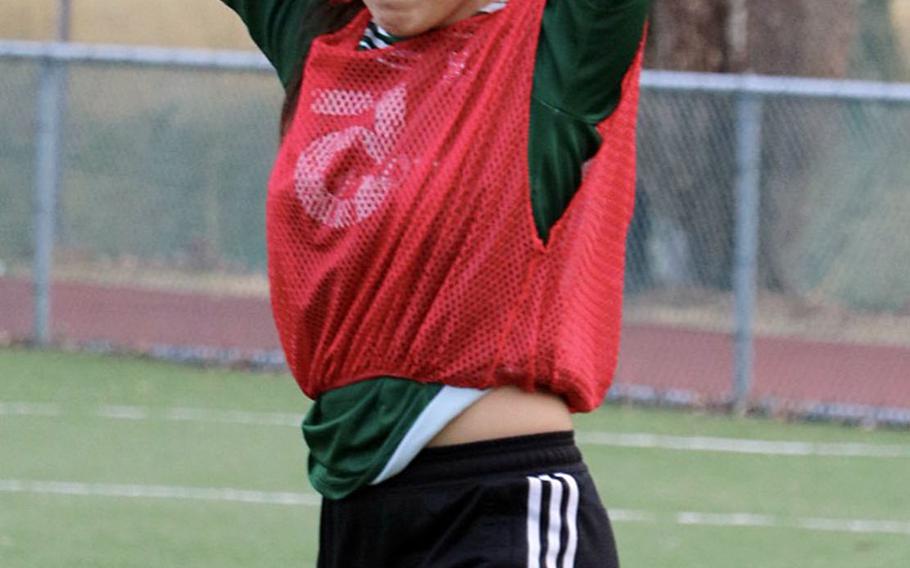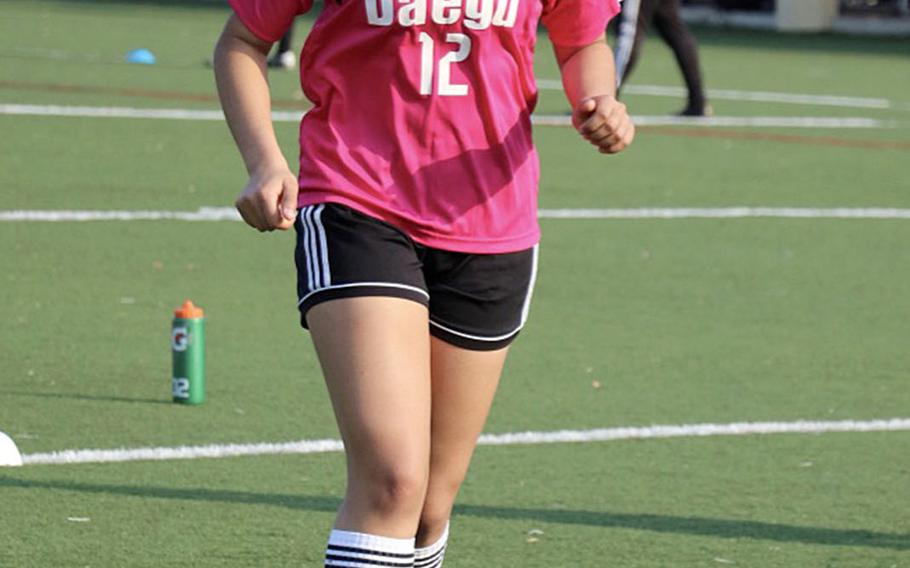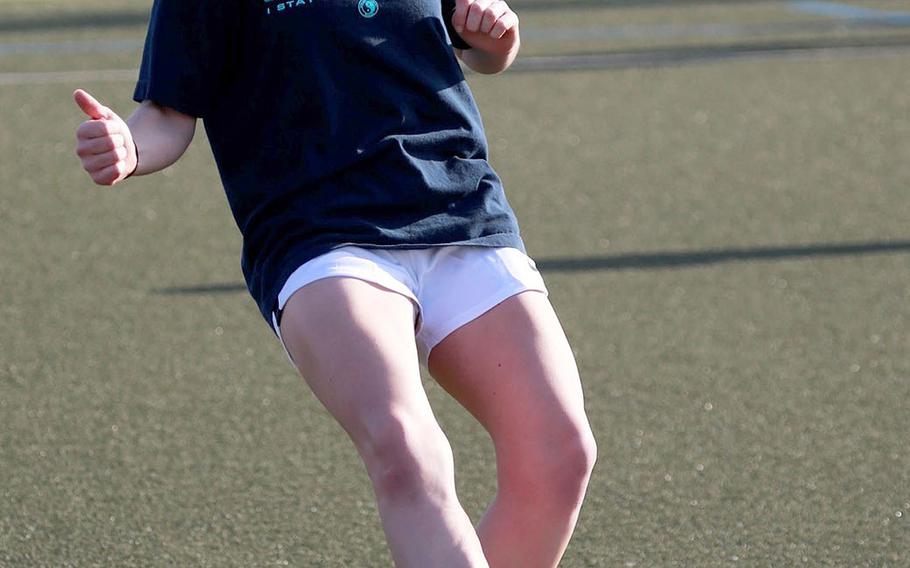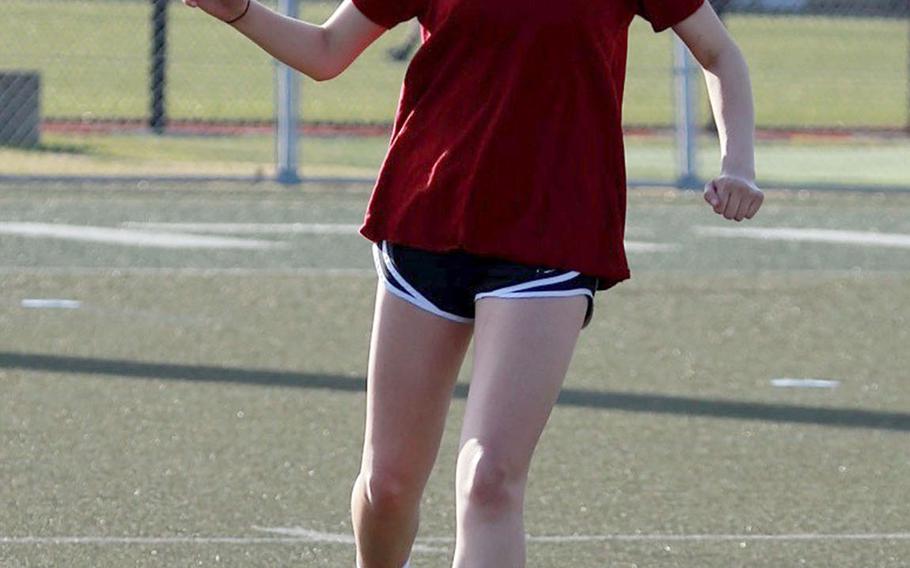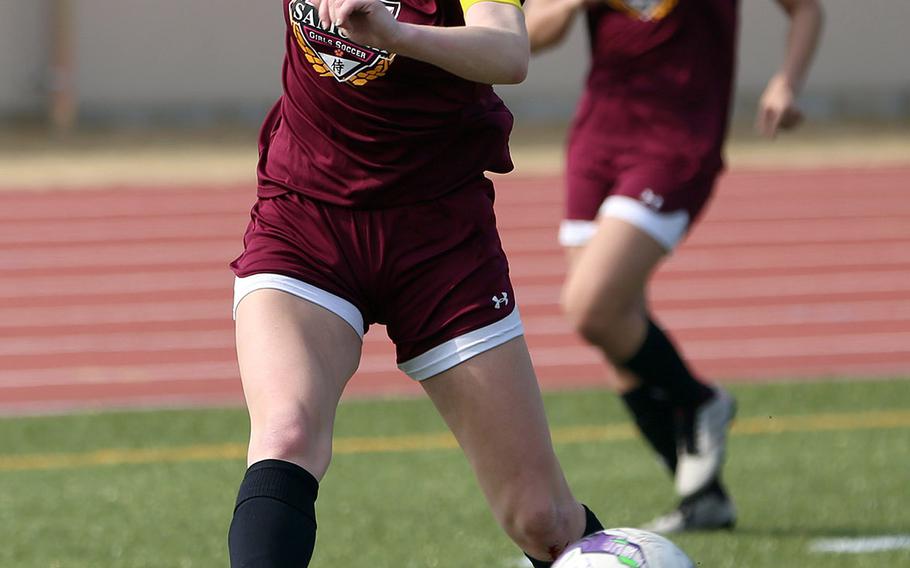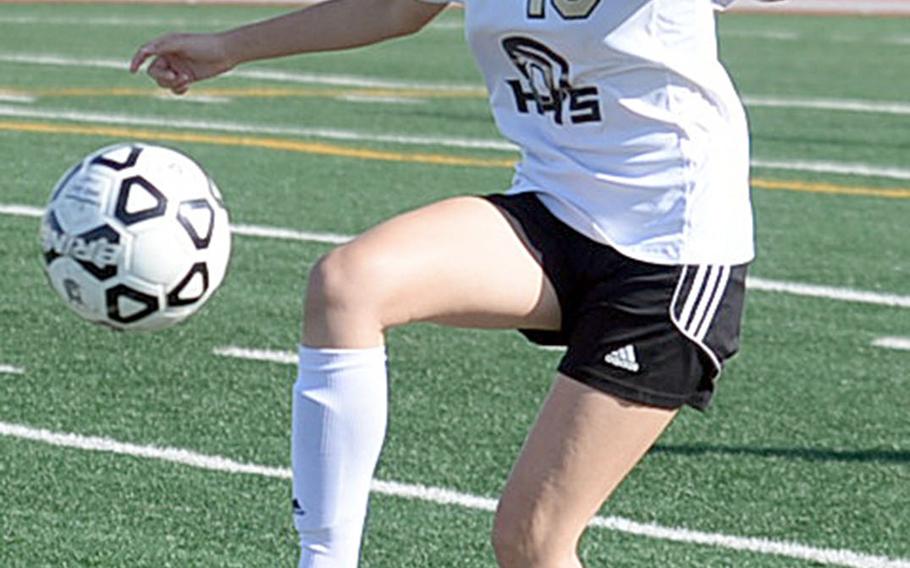 A slew of Pacific girls soccer stars are back for encore performances and appear primed to lead their teams to prominence.
Headlining that scoring pack are the reigning Most Valuable Players of their respective Far East tournaments, Caleigh Garcia of Far East Division II champion Yokota, and Ava Vander Louw of Division I champion American School In Japan.
Garcia had 41 goals and 18 assists and Vander Louw 21 goals. Also back on scene are Zama's Kayesha McNeill (42 goals), Nile C. Kinnick's Maggie Donnelly (44) and Ella Eisenhardt (36) and Matthew C. Perry's Micayla Feltner (37), among others capable of such fireworks.
"I got really lucky," Red Devils coach Nico Hindie said of keeping Donnelly, a sophomore, and senior Eisenhardt from the team that placed second to ASIJ in D-I.
Kinnick also kept Jenny Lynch at midfield and Maryana Castro on defense, with a strong core of newcomers ready to take the torch from Eisenhardt and Donnelly, who's due to transfer after this season.
Will that be enough to dethrone ASIJ, loaded with veterans from the 2018 D-I title team?
"They're a good program; last year, they were fantastic," Hindie said, adding that Vander Louw "really tore us up at Far East." The Red Devils begin the season by hosting ASIJ and Zama next Monday and Tuesday, then visit D-II champion Yokota on Wednesday.
Hindie called that schedule "a test to see where everybody's at. Trial by fire. Three of the better teams, two champions and a very tough Zama team back to back to back."
ASIJ opened its season Thursday by blanking Sacred Heart 6-0, led by Vander Louw with two goals.
Yokota also has a hard first week; the Panthers play ASIJ in addition to Kinnick. And Yokota saw 75 goals and 39 assists graduate last June. "A team just starting to figure out how to come together and our biggest tests are a week from now," coach Matt Whipple said.
Garcia was named D-II MVP, Best Offensive Player and Golden Boot winner last May. She might not have the same offensive complements Yokota had a season ago, but the entire defense and goalkeeper Emily Taynton returns and Garcia says she's confident the Panthers can do well.
"It's going to be the same, if not better than last year," Garcia said. "We have a pretty good shot at competing with the other teams. A lot of new people and key returners; definitely going to be a fun season."
While the faces in the midfield and up front have changed, "the work ethic for the team remains the same," Whipple said. "We have a group of young ladies working hard to achieve a common goal."
Feltner and the Samurai welcome a new coach, Shannon Maury, a Naval Academy graduate, and retain a core of veterans who could help Perry challenge for its second D-II title in three years. The lineup is bolstered by the transfer of junior Sora Thompson from Zama.
McNeill is part of a high-scoring threesome, including Siobhan Grabski (17 goals, 22 assists) and coach Manny Duarte's daughter Meridian (21, 17). All told, the Trojans have nine returning players.
One Division I darkhorse could be Humphreys, which saw an eight-win improvement over the 2017 season and unleashed a midfielder, Arielle Stickar, whom new Blackhawks coach Jonathan Brooks – who transferred from Seoul American – speaks volumes about.
"Great feet, powerful shot; she's going to be a force to be reckoned with," Brooks said of Stickar, who had 11 goals last season.
Partnering with Stickar will be freshman Ava Young, who's "not quite as fast" as Stickar's 2018 wingman Hayden McMillan, "but she's very good on the ball, she has great ball skills and she's a very smart player."
Whether Kadena can recover from losing 78 goals and 59 assists from a team that lost just twice and outscored foes 140-8 is hard to say. In addition to the three players who notched those totals, the Panthers must settle on a keeper to replace departed Sakura Wilson.
Returning forwards Korina Radel and Megan Kirby, who combined for 38 goals last season, "will be striking it in back on the net," coach Abe Summers said. "The rest, I'm not sure."