St. Mary's is biggest beast at Kinnick
---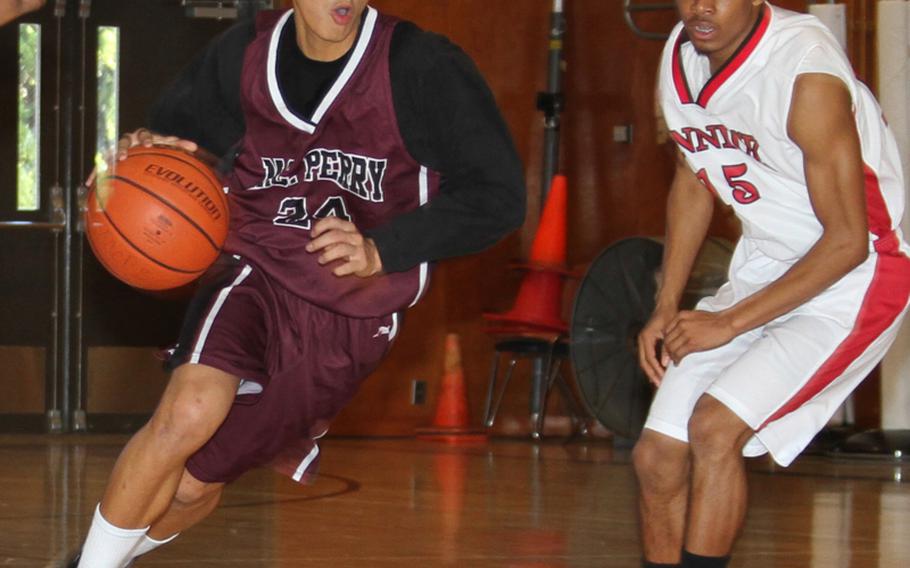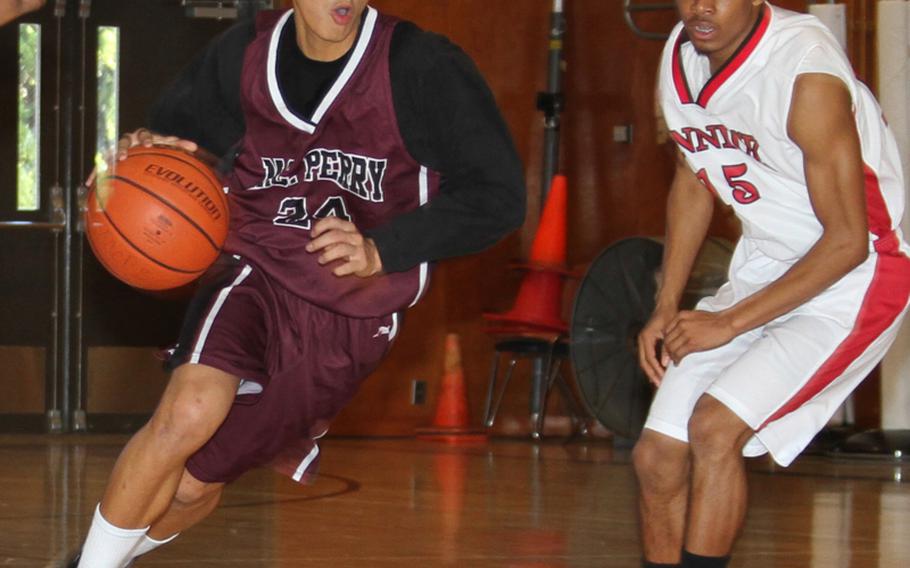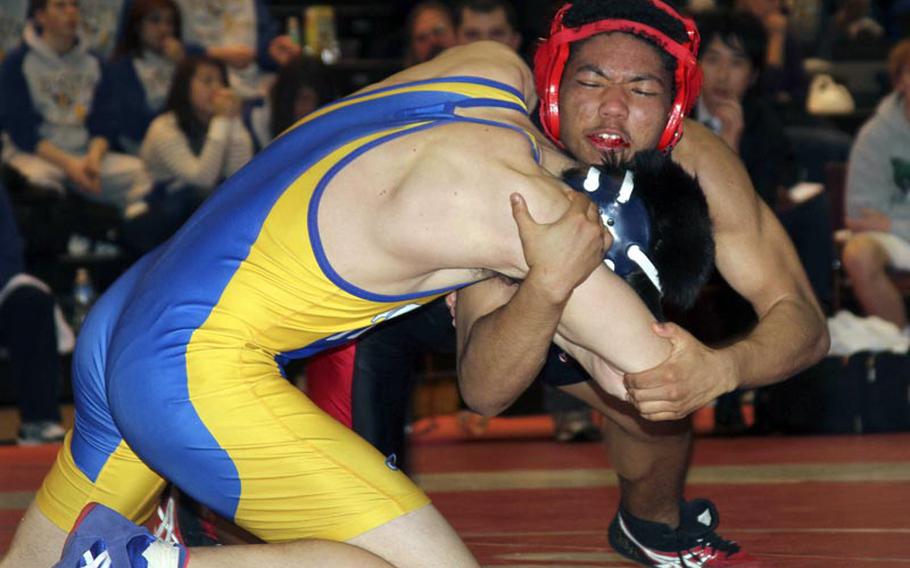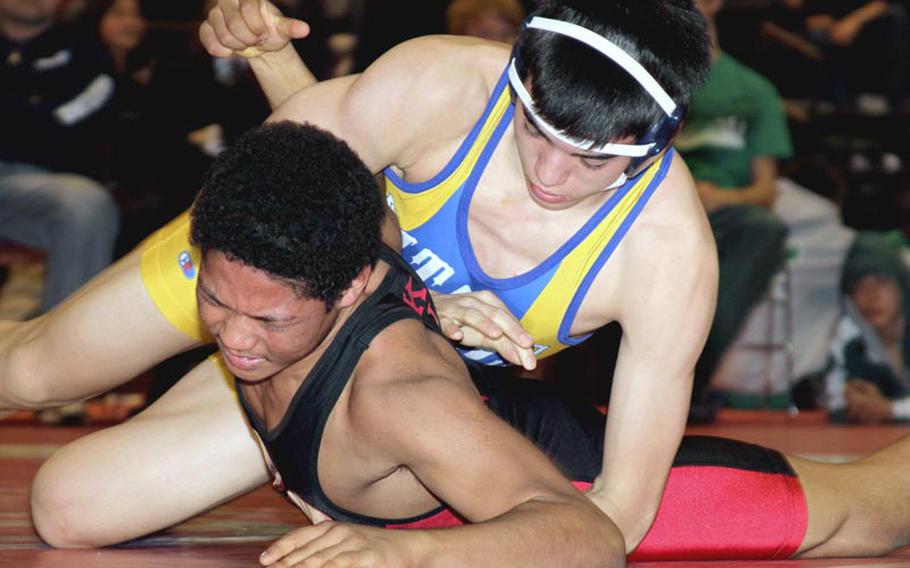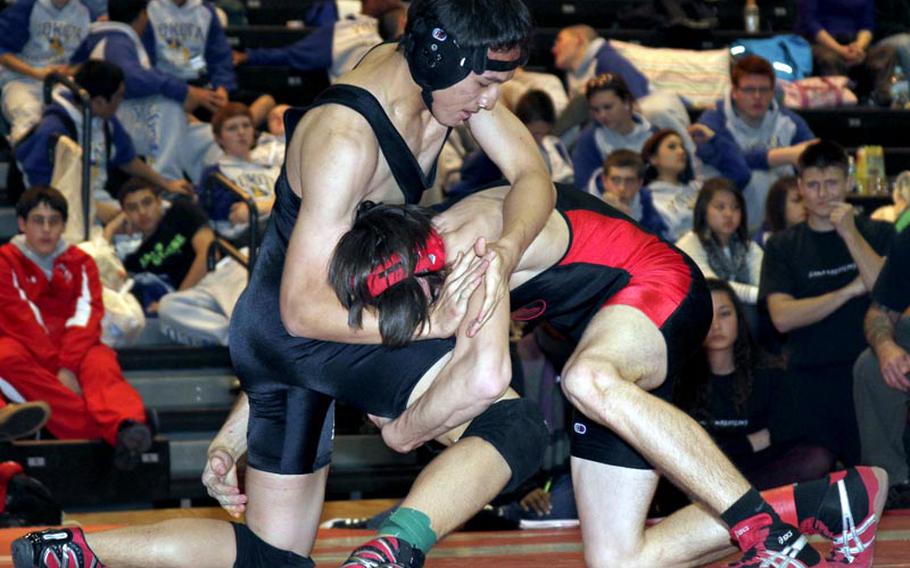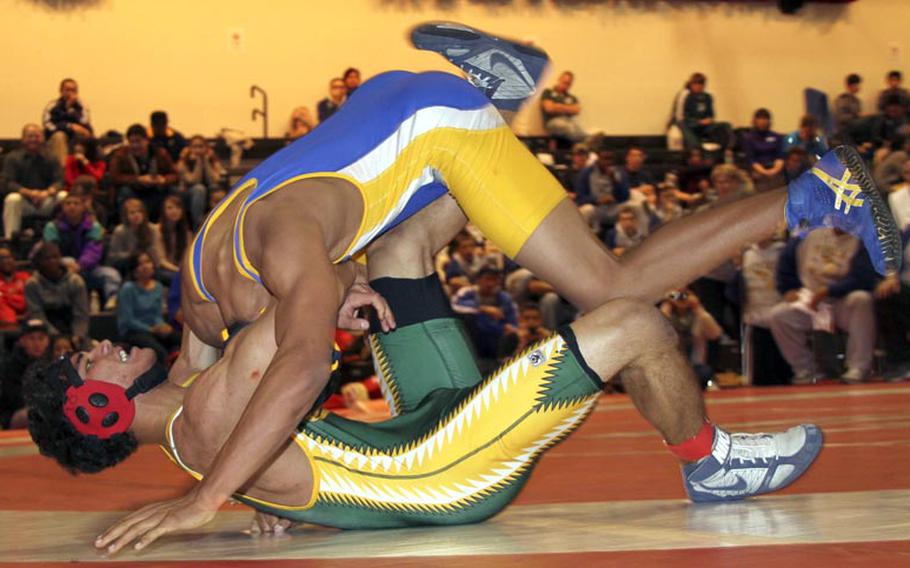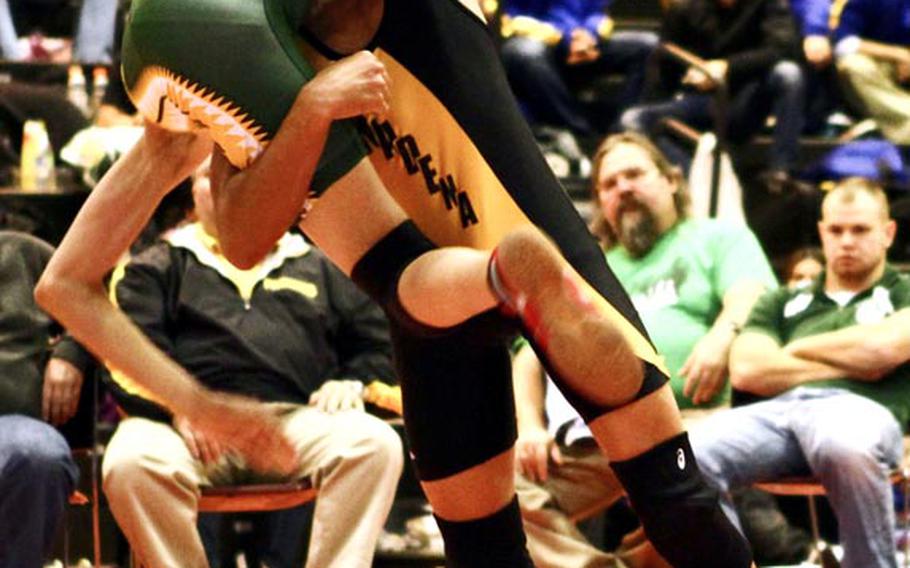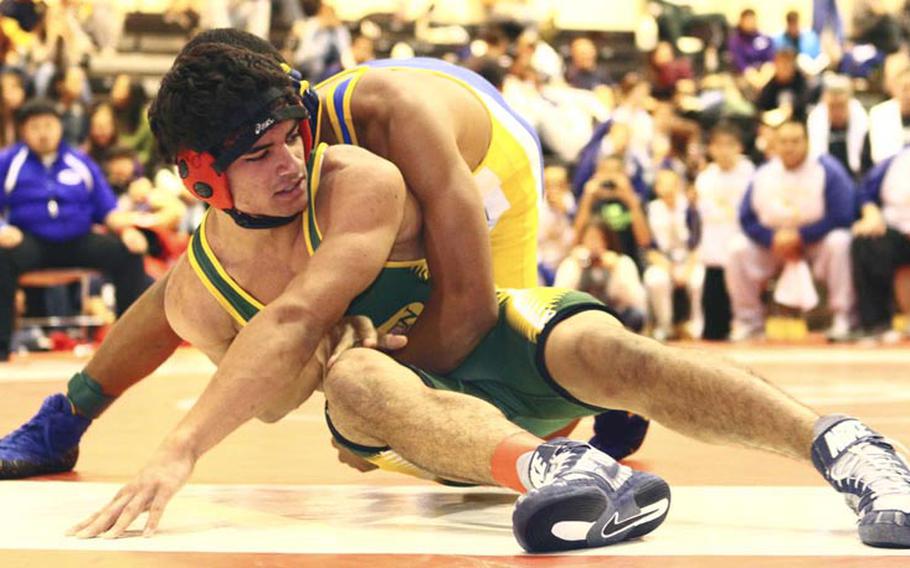 Winning a major in-season invitational tournament six weeks before the year-end finals is no time to start thinking ahead, Ian Harlow says.
Chidi Agbo (heavyweight), Brendan Hymas (158) and Jeff Koo (168) each won gold medals and St. Mary's International, the defending Far East tournament Division I champion, secured the team title in Saturday's Nile C. Kinnick Invitational "Beast of the Far East" Tournament at Yokosuka Naval Base.
But to Harlow, in his sixth year as the Titans' head coach, it was just another day on the job.
"One day at a time," he said after his Titans scored 55 points, 17 more than host Kinnick.
St. Mary's won both the Far East dual-meet and individual-freestyle tournament team titles last February in Korea.
"You show up to practice or to wrestle, and when you're done, it's over," he said. "It's a new day. We have a lot to work on. We'll leave here happy tonight, but we'll forget about it tomorrow."
Winning the "Beast" team title by such a wide margin was a major step forward for a Titans program that lost out 61-59 to Yokota in the American School In Japan Invitational last month.
"They have more returnees than anybody else, and they won it (Far East) last year," said coach Brian Kitts of Yokota.
But that doesn't speak as loudly as one might assume, Harlow said.
"You have to look at the whole season, and are you peaking at the right time," Harlow said, adding that "Beast's" numbers have dwindled in the past few years. "Now, you don't get as good a look at who's got what."
What teams do get, Kinnick coach Gary Wilson said, is "things we need to work on and improve, things we thought we had fixed before the holiday break. Working on basics and fundamentals."
Yokota was third. Kadena of Okinawa, with one title (Justin Duenas, 101), took fourth with 35 points, followed by Robert D. Edgren of Japan in fifth powered by Matt Bernal's gold at 215.
"We still have some work to do; hopefully, we'll bring it back home," Eagles coach Justin Edmonds said of Edgren's Far East D-II title chances. "It would be nice to bring it back home."
Three returning Far East tournament champions achieved mixed results.
Steven Walter (108) of eighth-place Kubasaki repeated his "Beast" victory of a year ago. But Kadena's Thomas Cioppa lost by decision to ASIJ's Callan Murphy at 122 and St. Mary's Sho Yoshida (129) lost for the second time this season to Christian Academy Japan's Yuma Fuseya.
For Kinnick, Quincy McCants (115) and Zach Lacaria (148) each captured championships, while Yokota's Trenton Traylor squeezed out a hotly contested three-period decision over Edgren's James Bowman at 135.
After consecutive runner-up finishes, Darnell Vinson of E.J. King finally mounted the gold-medal podium at 180. Yuu Takeshita of Shonan Military Academy won at 141 pounds.
Some new faces graced "Beast" – Matthew C. Perry's fledgling wrestling club, brought seven wrestlers to the tournament and scored three team points. "That's great for their first time," Edmonds said.
Seoul American did double duty on Saturday, fielding an almost-full team for a DODDS Korea tri-meet at Daegu High and also sending four wrestlers to "Beast," the Falcons making their first appearance at the tournament in seven years.
At Daegu, the Falcons improved their season record to 6-0 by winning both their dual meets.
---
---
---
---