Girls tennis Athlete of Year
Srodowski passed all the tests on court and off
by
Gregory Broome
November 21, 2012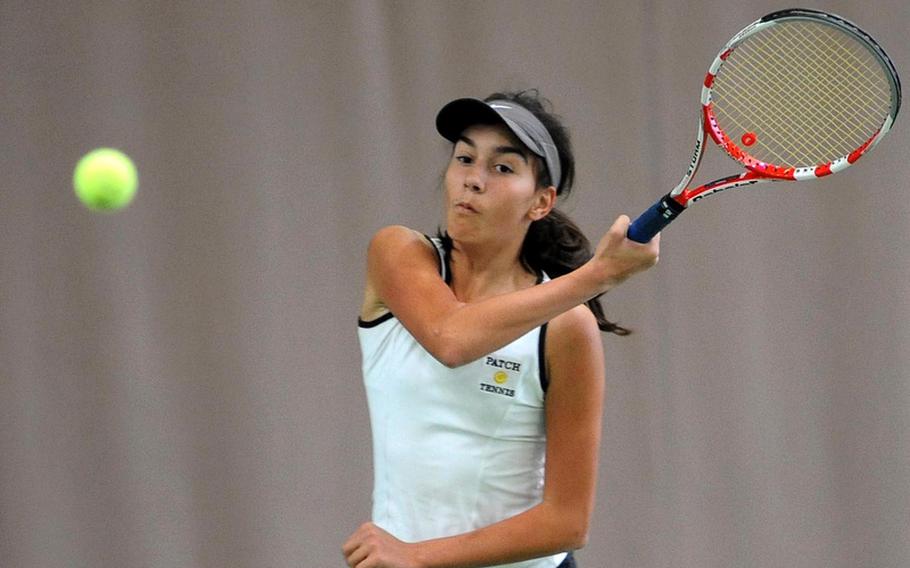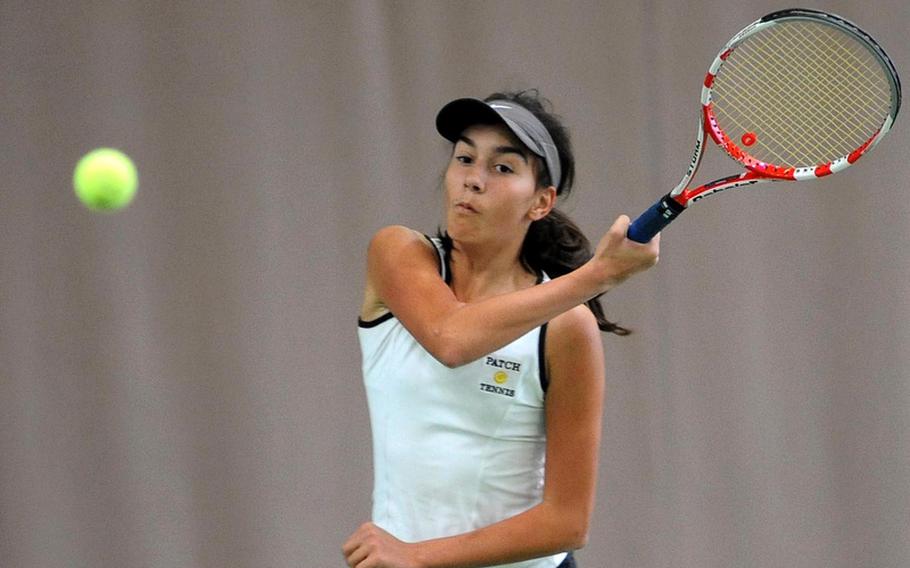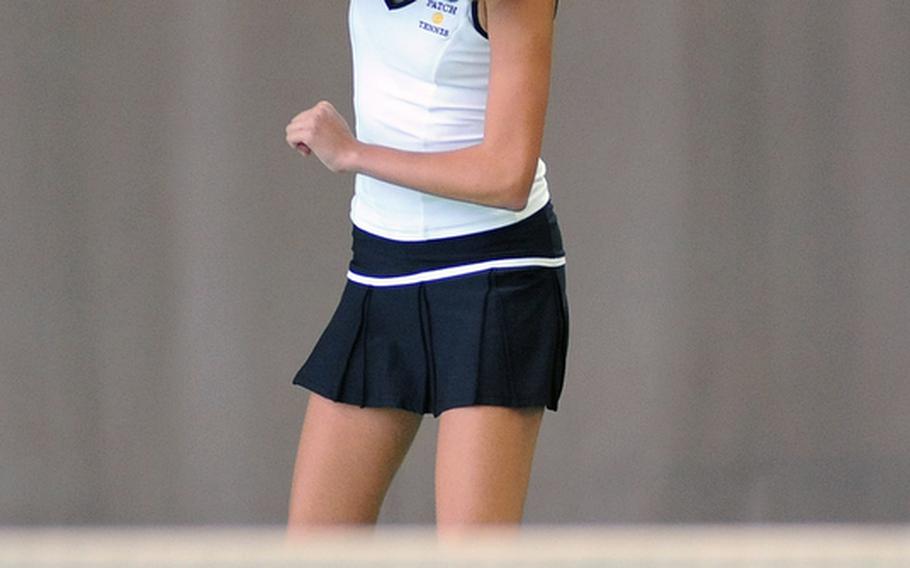 Eugenia Srodowski had lost a set. It was an unfamiliar feeling, and she didn't care for it.
The Patch junior retired to the sideline as the DODDS-Europe championship slowly slipped from her grasp. The crowd largely cheered her opponent. She looked at her coach, closed her hand into a fist and made a solemn vow.
"Redemption."
And so it would be.
"There's always a second set," said Srodowski, the Stars and Stripes girls tennis Athlete of the Year. "I guess I didn't have it in my mindset to lose."
That second set belonged to the hard-hitting 15-year-old, and soon after the match and the European singles championship did as well.
Redemption accomplished.
"She's a warrior," said Panthers coach Walter Fritz. "She's got that jet-pilot attitude. You've got to be totally sure of yourself."
Srodowski didn't encounter much on-court adversity in her DODDS-Europe debut this season. It was off the court that adjustments were needed. The home-schooled junior found it required some effort to fit in with Panther teammates who spent their school days together. A different type of challenge, of course, but one Srodowski approached with her typical vigor.
"I was excited," she said. "I just tried to be nice to everybody and make good friends."
Fritz said she accomplished that by being a good teammate. When she wasn't playing, Fritz said, his ace volunteered to keep stats for other Panther matches. Such friendly gestures, and a series of Patch victories, helped smooth the transition.
"It took some work," Fritz said. "But she worked in fine."
Work is not an issue for Srodowski. She said she seeks out a tennis court daily, outdoor when weather permits and indoor when necessary. She trains extensively with her younger brother, talented Patch freshman Alex Srodowski.
"He's a really hard hitter," Eugenia said. "He moves me around the court."
That happens to be one facet where Srodowski could use some improvement. A quirk of Srodowski's game keeps her largely on the baseline, for a simple but understandable reason.
"I kind of have this fear that the ball is going to hit my face," Srodowski said.
One can picture that happening in some future championship match, and Srodowski responding in typical fashion.
Just another opportunity for redemption.