Spring season resumes with better weather
---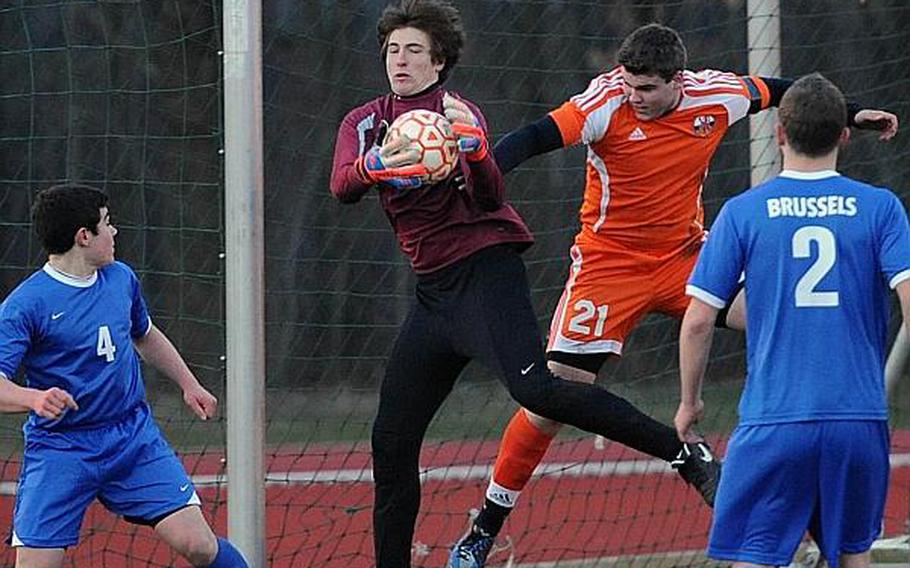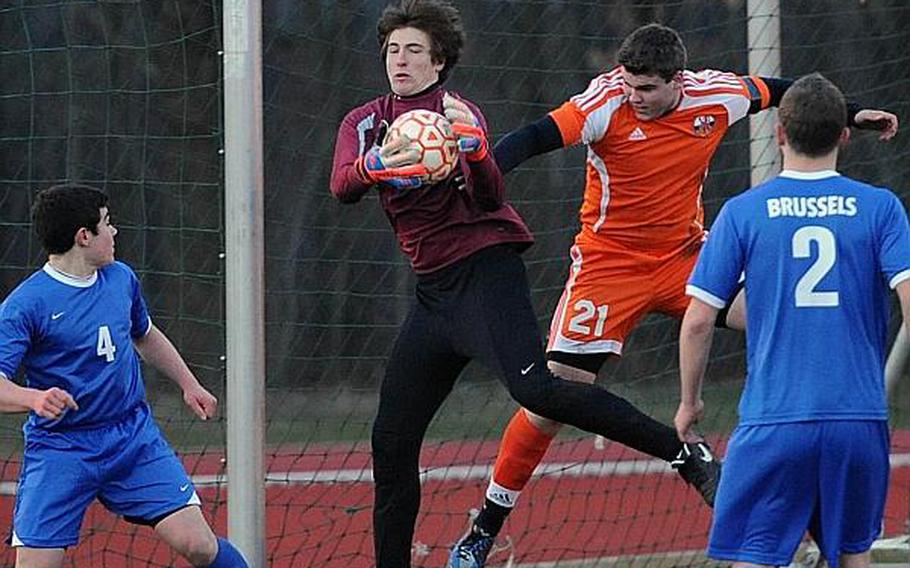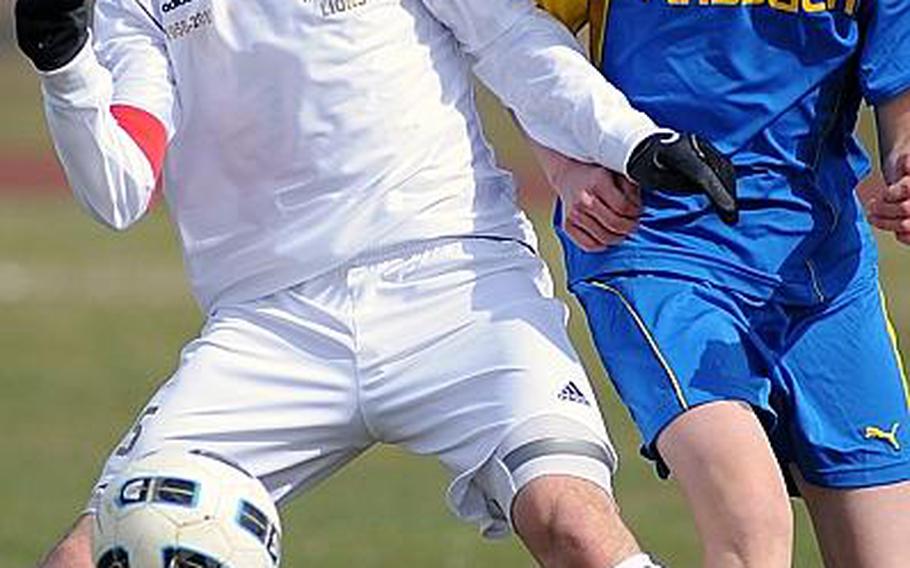 Bright blue skies are shoving aside the gloomy gray. Slush and slop have given ground to luxurious fields of green. The only white stuff still on the field is chalk, arranged in familiar straight swaths down sidelines, base paths and boxes - both batter's and penalty.
This is what spring sports is supposed to look like.
Between Friday and Saturday, DODDS-Europe programs will meet for 16 soccer dates in Italy, Germany, Belgium, and England. The continent's dormant diamonds get some overdue use with nine softball and seven baseball doubleheaders. Heidelberg, Kaiserslautern, Alconbury and Aviano will host track and field meets, each with at least five participating schools.
All told, this weekend's schedule represents the busiest day yet of a spring season thoroughly disrupted by prolonged winter weather and its lingering effects on fields and facilities.
Hopes of a fresh start after the weeklong spring break appear to have borne fruit. This weekend begins what is poised to be an uninterrupted month-long march toward spring's championship week.
A look at the state of each spring sport as the stretch run begins.
Soccer Just a month removed from the conclusion of Heidelberg's storied athletics history, the surprising Lions boys team is flashing the potential to script an ideal ending. Wins over Ansbach, Wiesbaden and Schweinfurt have Heidelberg undefeated entering this weekend's meeting with regional rival Hohenfels.
As usual, German foes Patch and Ramstein will have something to say about the matter. Both schools are undefeated in both boys and girls play entering the weekend.
An equitable start to Italian soccer, meanwhile, leaves Divisions II and III very much up in the air for both the boys and girls. The Region IV teams have played four tie games – two boys, two girls - over the season's opening weeks.
That's a familiar refrain for DODDS-Europe soccer, where international-school entries like International School of Brussels, Florence, Marymount and American Overseason School of Rome can suddenly field championship-level squads.
Baseball Even through the lingering haze of winter, Ramstein, Patch and Naples emerged as clear favorites over the season's early weekends.
Ramstein swept through Lakenheath and Bitburg in dominant fashion. Patch handed Ansbach consecutive 10-0 shutouts. And the Wildcats were unbeaten and unchallenged in six games against Italian rivals.
If Patch and Ramstein are destined to meet again in next month's Division I championship game, it's the Division II/III race that will provide the season's intrigue. Bitburg will be formidable, while Naples will have to extend its dominance into the wider competitive pool to its north. SHAPE forms the third corner of that triangle of contenders; the reigning lower-division champions finally open their title defense Friday against Division I Kaiserslautern.
Softball It's hard to see any team rivaling defending champion Ramstein's potent five-tool mix of weapons. The Royals are stacked with enough front-line pitching and power hitting – both embodied by All-Europe stars Katherine Enyeart and Kelsey Freeman - to likely overwhelm any competitor they'll face in DODDS-Europe.
Ramstein's closest rivals, geographically and competitively, should emerge from a group including Kaiserslautern, Patch and Wiesbaden.
Naples has an early bead on another Division II title, though Vicenza landed a blow with a 5-2 win over the Wildcats on March 30.
Track and field As planned, the sport's schedule was already unconventional, with its opening day separated by three Saturdays from the remainder of the six-meet season. But three canceled meets on March 30 ripped up that blueprint, leaving the affected teams piled up in two make-up meets.
Reading too much into those skewed results is unfair and uninformative, though familiar Division I contenders Vilseck, Patch, Ramstein, Kaiserslautern and Wiesbaden performed well.
This weekend's meets, particularly with five Italian schools entering the mix at Aviano, should provide more reliable intelligence.
Twitter: @broomestripes
---
---
---
---