All-Europe volleyball
Spiking trio leads high schools' best
by
Rusty Bryan
December 7, 2011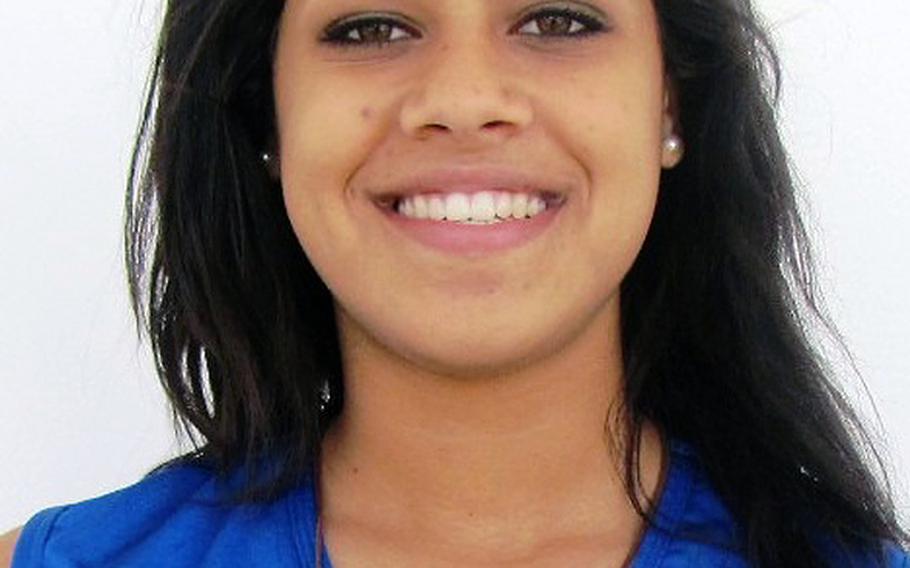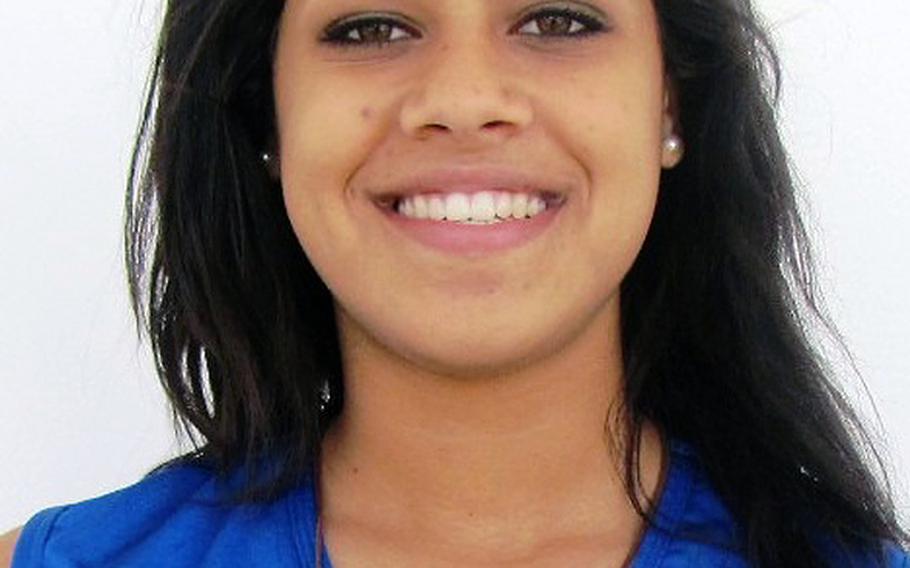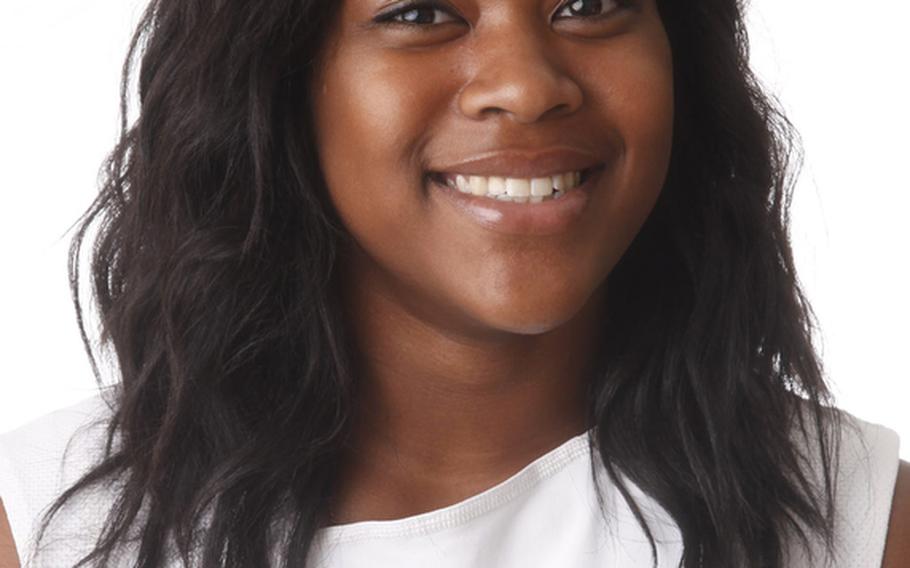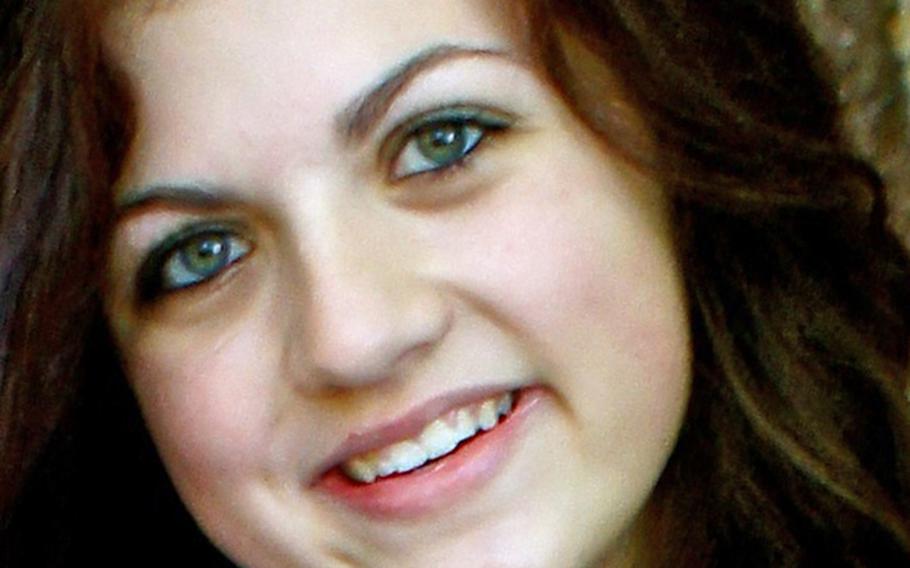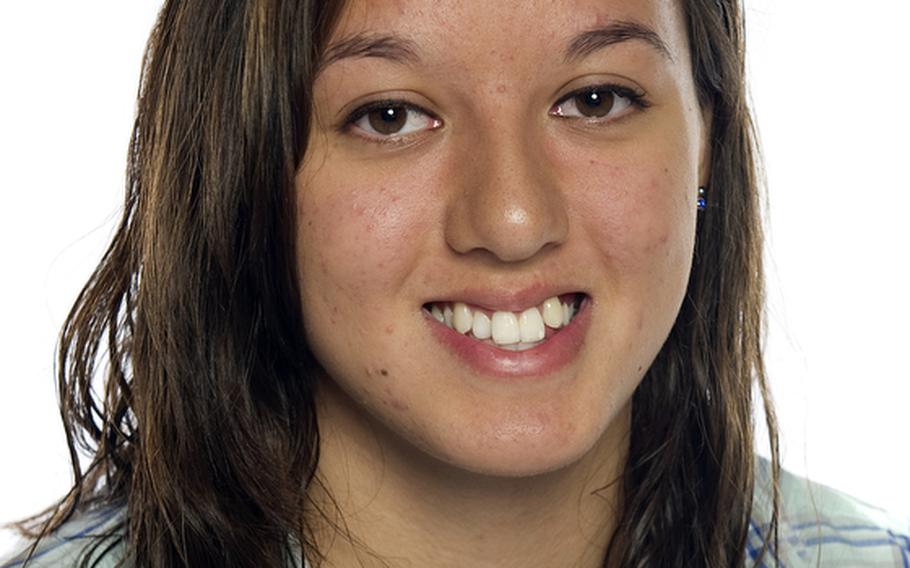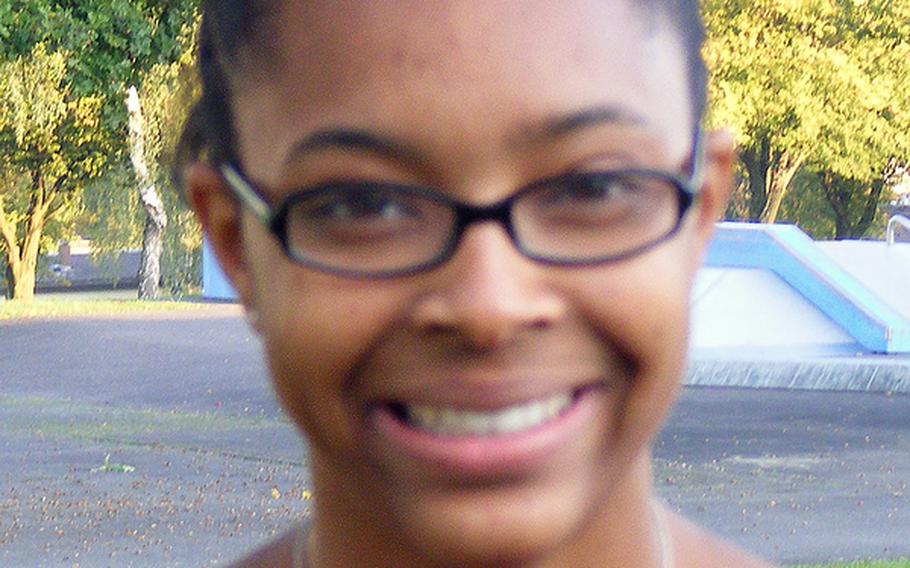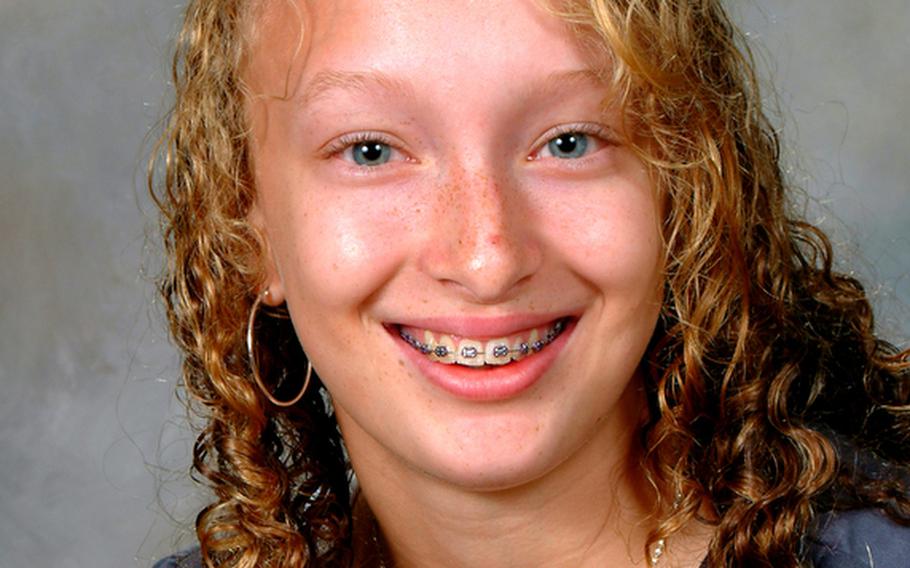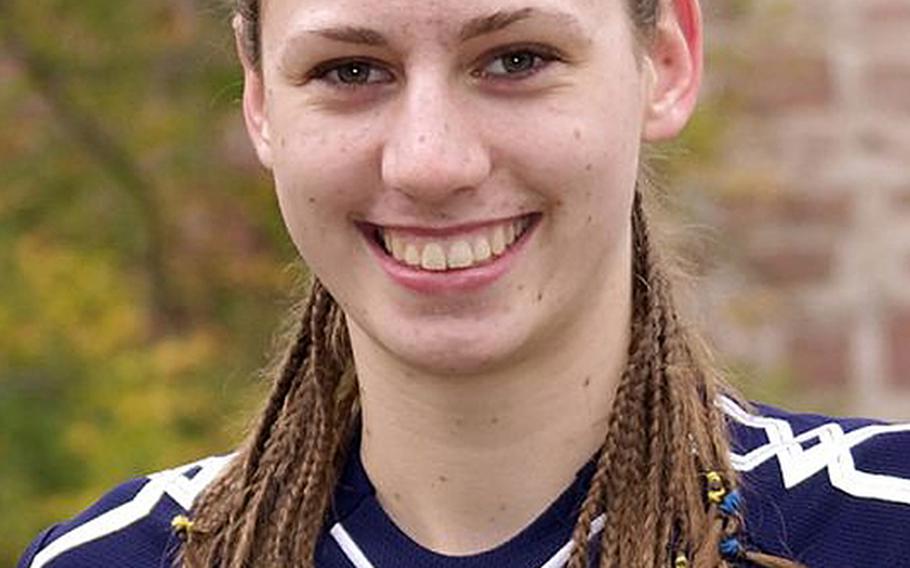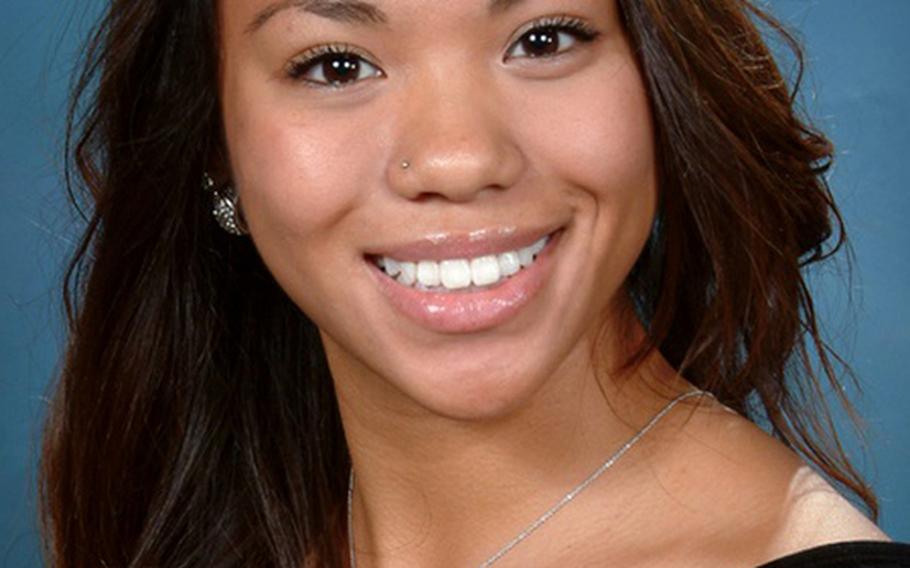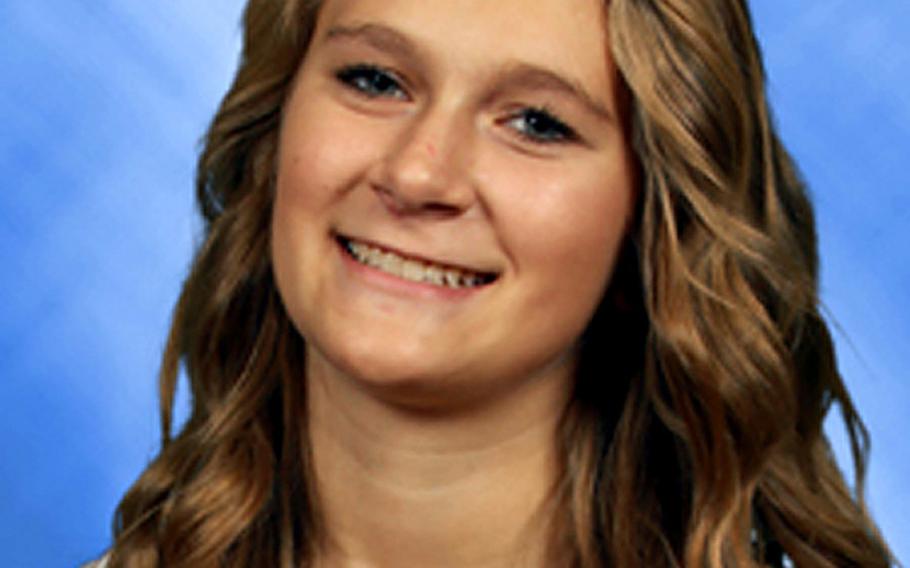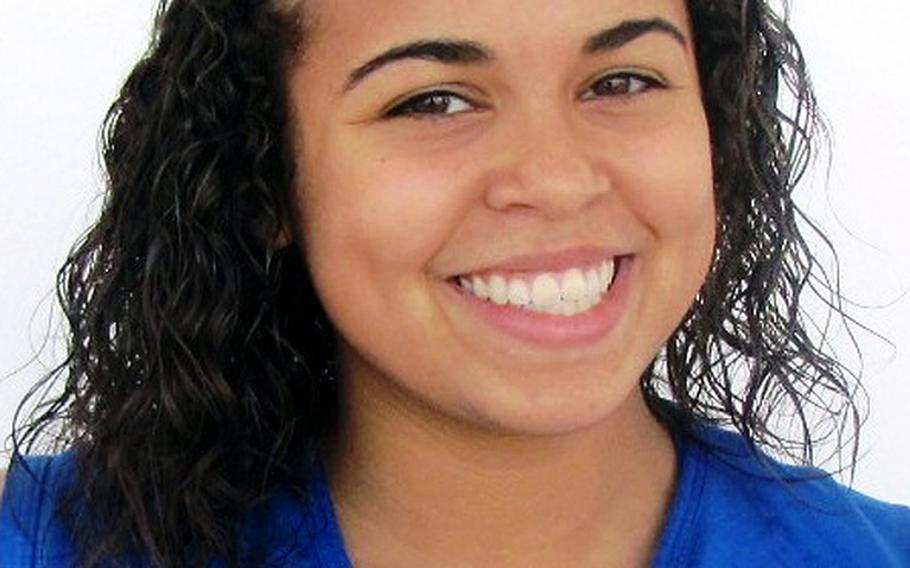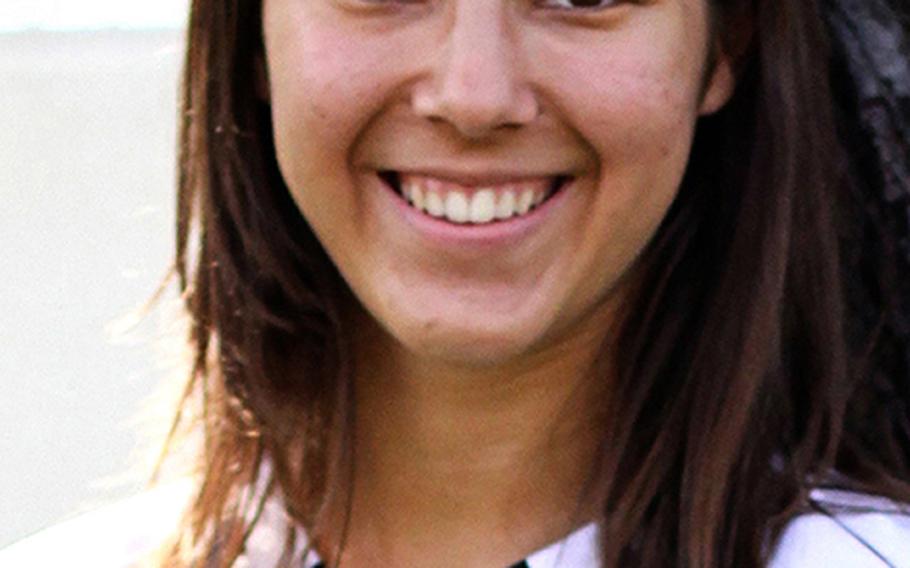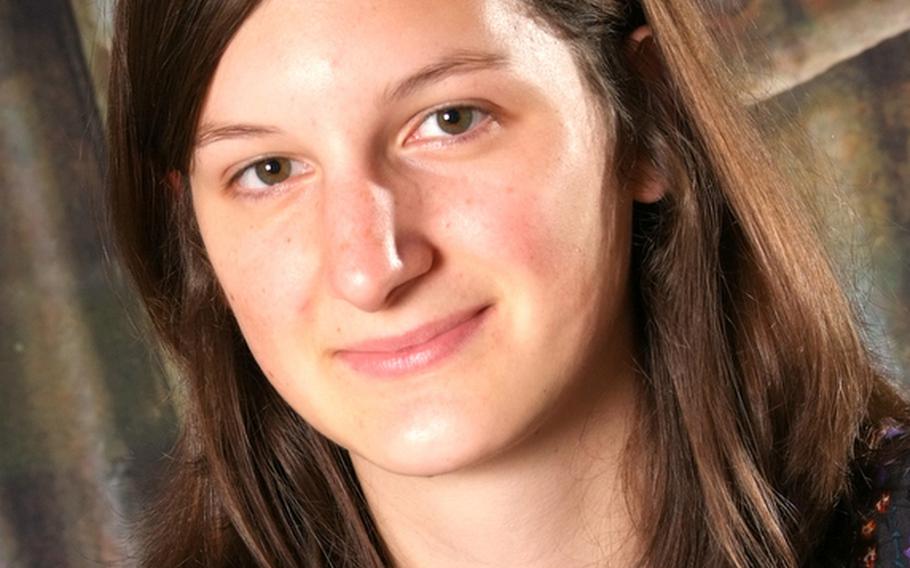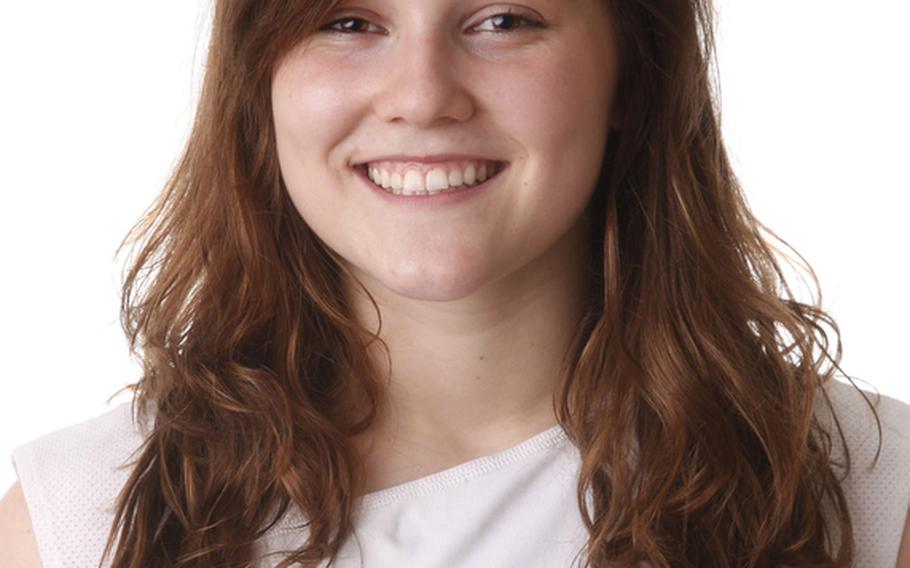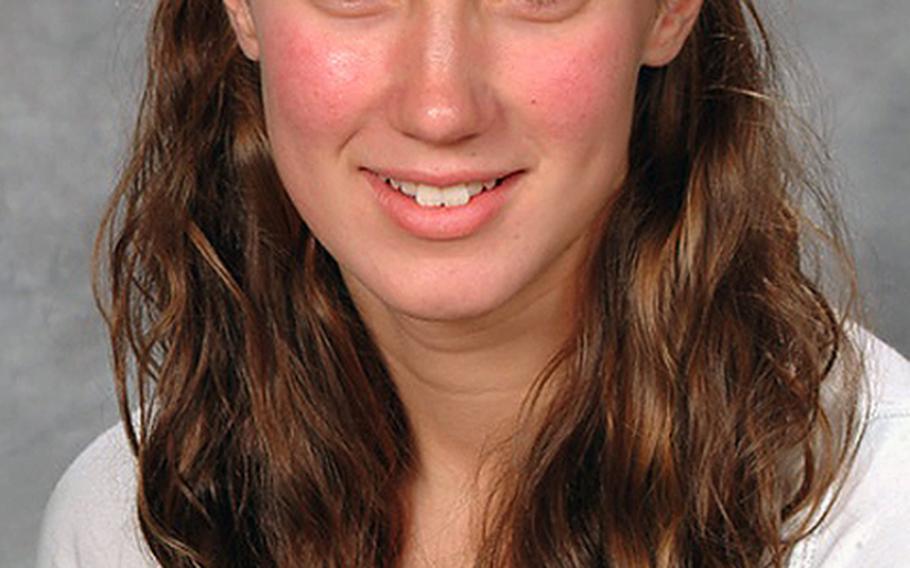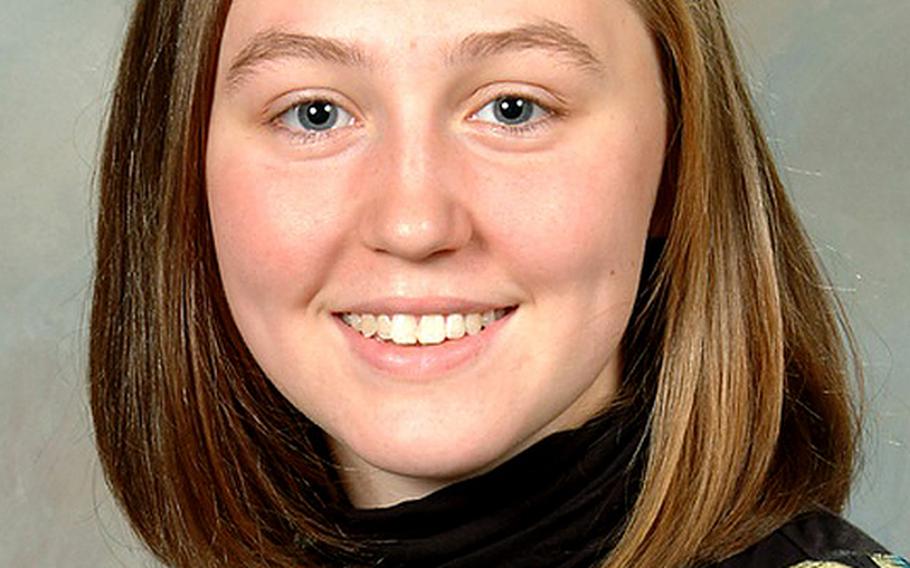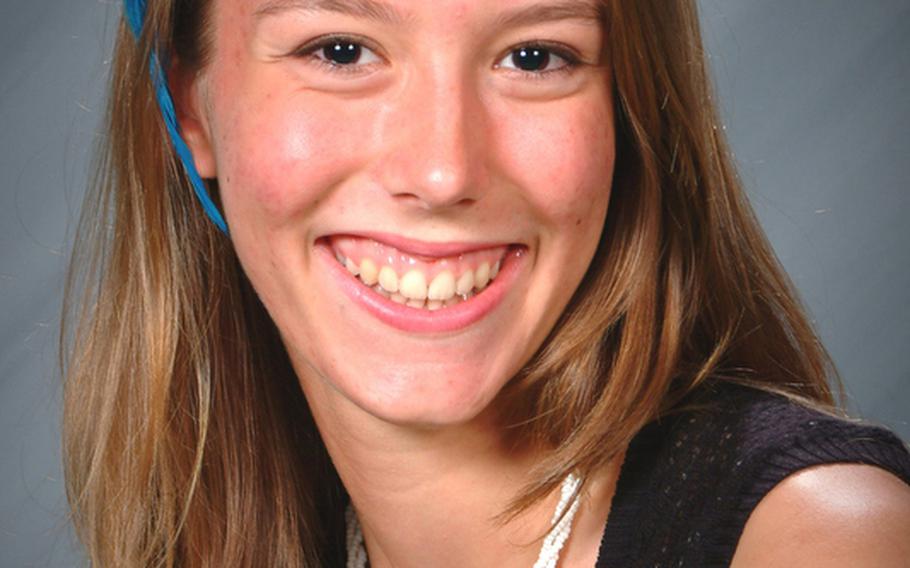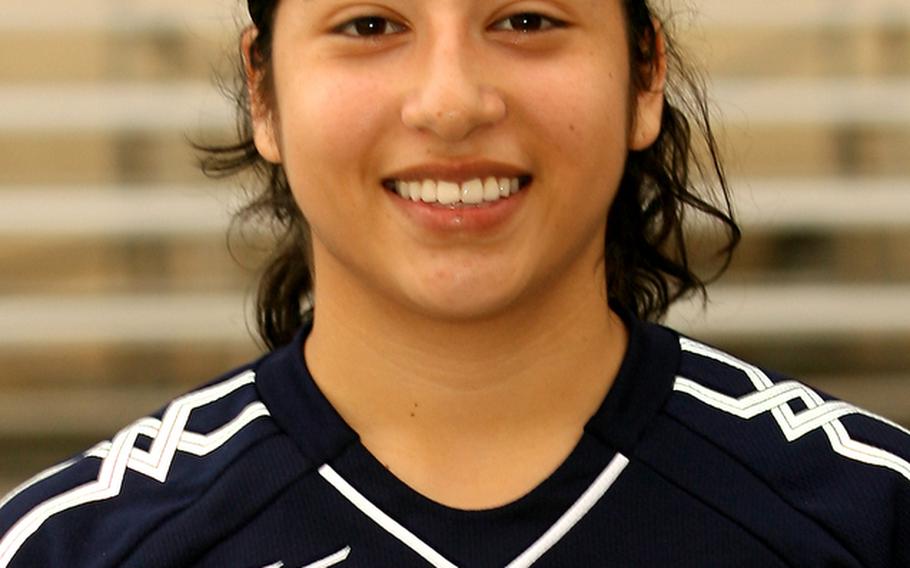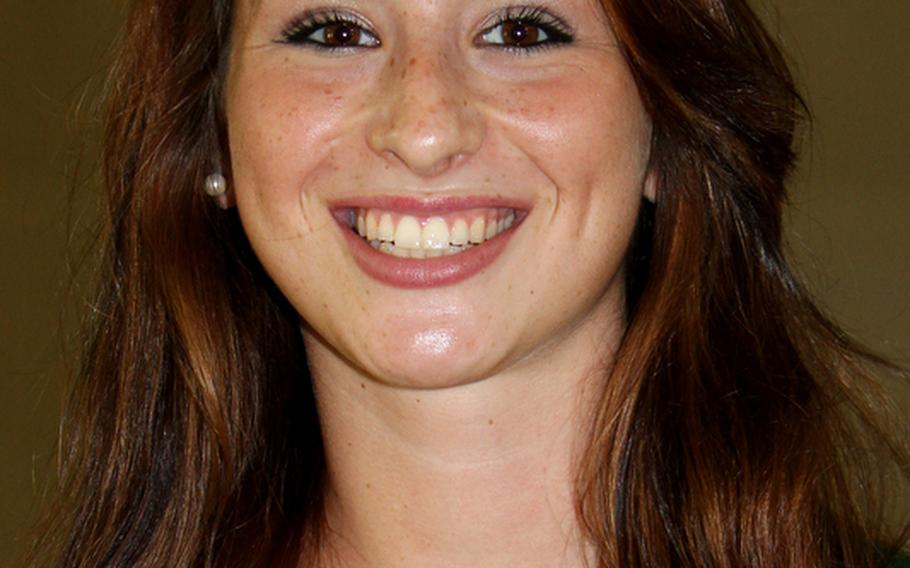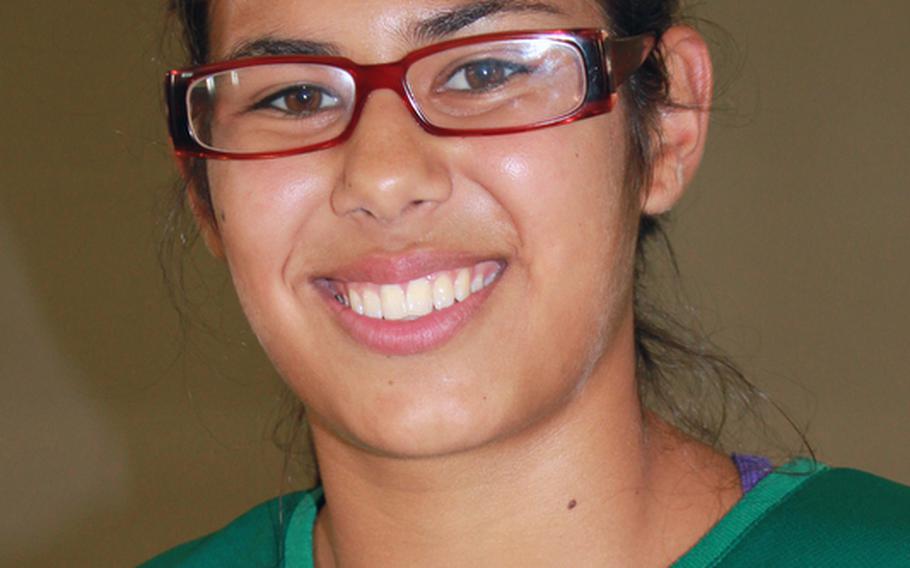 Three All-Europe first-teamers from last season, all outside hitters, headline the 2011 version of the school system's annual all-star team.
Senior Allison Gunsch of Heidelberg, sophomore Aspen Luna of Rota and senior Teresa Muldoon of SHAPE maintained their spots in the Top 12 of the 24-player group selected by a panel of seven coaches and chaired by DODDS-Europe athletic coordinator Karen Seadore.
Rightfully so, if numbers don't lie. None of the three repeaters rested on her laurels this season.
Luna, who as a freshman impressed her coach as the best player she'd ever coached, was even better this season in helping the Lady Admirals to their second straight Division III crown.
Wrote Rota coach Judith Scarbrough, "I am proud to say that Aspen by far exceeded our expectations this season," thanks to an offseason program designed to improve her already impressive vertical jump.
As a result, "Aspen was a standout with her powerful and often intimidating front- and back-row attacks and exceptionally complex jump serves."
For her part, Muldoon nearly doubled her kill totals – 200 in 2011 as compared to 102 in 2010 – in helping SHAPE place second in Europe this time around.
And for the second straight season, Gunsch provided much of the punch – 147 kills and 13 block kills – for a Heidelberg team which posted its second straight unbeaten regular season.
Each of the top three was joined on the first team by a teammate, two of them promotees from last season's second team.
Heidelberg senior setter Rebecca Luna moved up this season behind 332 assists, 30 digs and a 92.8 percent serving record; Luna's teammate Yesenia Solis, whom Scarbrough called "in many ways the nucleus of our team," posted 279 assists in 42 games this season.
SHAPE sophomore outside hitter Ashley Seiler joined Muldoon on the 2011 first team after putting away 117 kills.
Division I champion Ramstein and Division II winner Naples also each placed two performers on the 2011 first team.
Setter and hitter Sarah Szybist, a junior, and sophomore setter Sade Upshaw represent Ramstein on the Top 12, and outside hitter Jackie Lund and junior middle hitter Isabel Krause hold down slots for Naples.
Szybist, a second-teamer on the 2010 All-Europe squad, stepped it up on all levels, according to her coach, Erin Markus.
"…besides her ferocious attack (169 kills)," Markus wrote in nomination of her star, "she is a talented setter (121 assists) who has the ability to orchestrate plays on the court…"
Of Upshaw, a sophomore, Markus wrote, "Sade is a phenomenal athlete and one of the strongest libero players I have seen below college-level volleyball."
Lund and Krause led Naples to the D-II crown. Their coach, Julia Byler, was impressed with both her stars.
"Isabel is a game-changing athlete," she wrote in her nominating document. "She was unstoppable during … league play and untouchable during tournament play."
Lund, whom Byler called the "most powerful offensive force in Region IV," peaked at exactly the right time, according to Byler.
"She really stepped up her already impressive game during the tournament," Byler wrote. "She led out team in digs and assists."
Vilseck senior Mariah Morris, an outside hitter and second-team All-European in 2010, and Menwith Hill junior Kaia Pierce, a second-team choice for the second straight season, round out the eight repeat choices on this year's team.