Speed lives up to name in Yokota's win over ASIJ
by
Dave Ornauer
September 16, 2011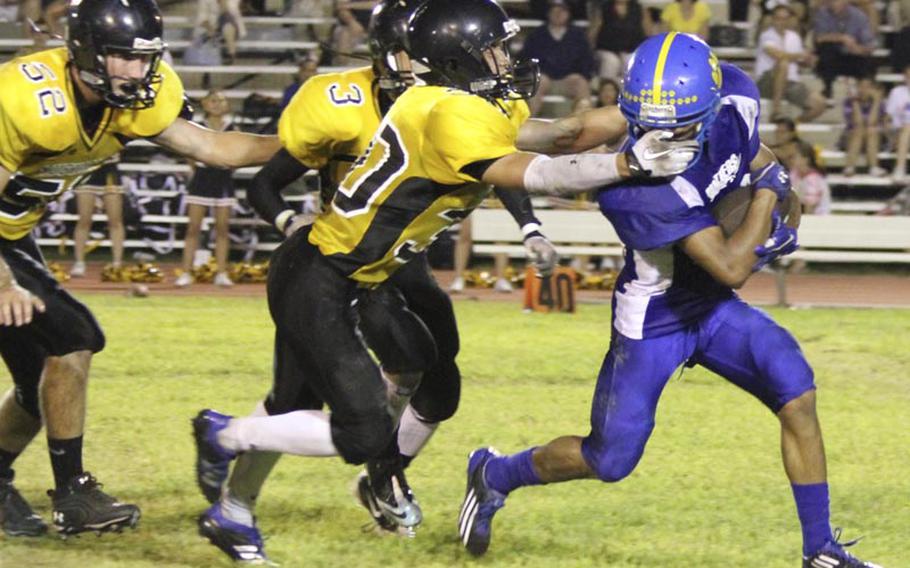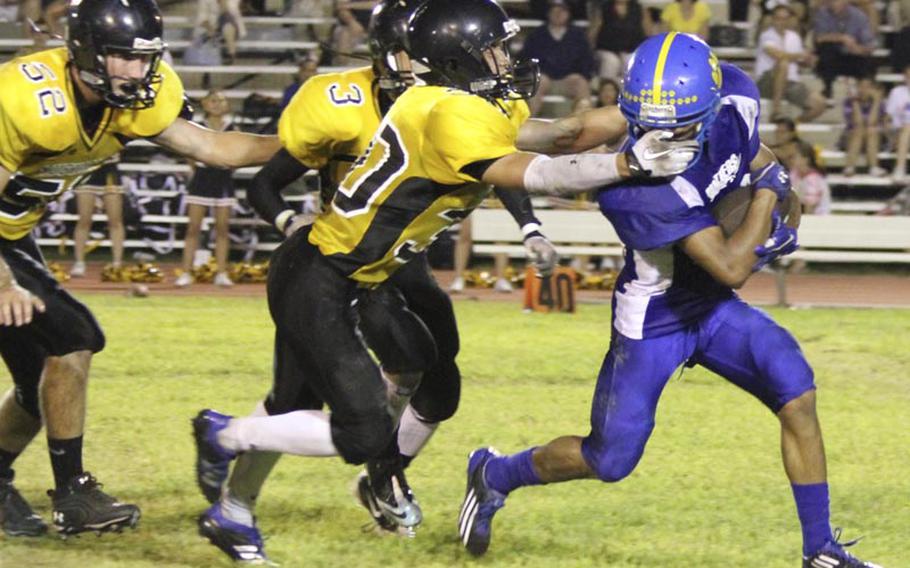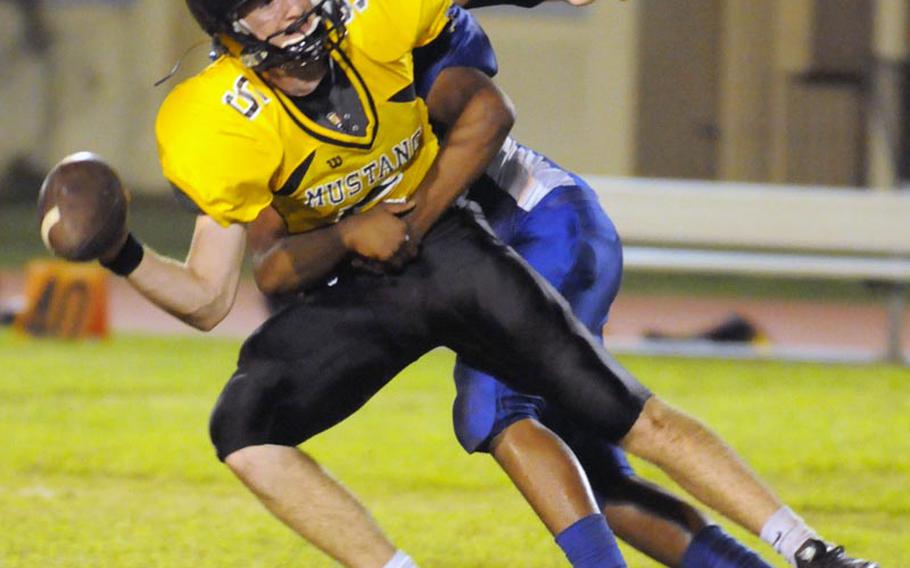 This story has been corrected
YOKOTA AIR BASE, Japan – The play was called 34 Bootleg. And quarterback Stanley Speed made it work twice to pay big dividends in Yokota's toughest test of the Kanto Plain football season.
Speed, a junior, scored on runs of 55 and 42 yards, giving the Panthers (3-0) enough breathing room to pull out a 41-20 victory over American School In Japan on Friday at Yokota's Bonk Field.
"Stanley's a good runner," coach Tim Pujol said. "We wanted to find ways for him to run more, and that was one of them. That just happened to be open tonight."
It was a game that was closer than the score indicated; Yokota led 23-13 as the fourth period began, and had given up 13 unanswered points to the Mustangs (1-1) after seizing a 23-0 lead.
Japan rushing leader Morgan Breazell had 134 yards on 18 carries and a touchdown for Yokota. Scott Hanson added 64 yards and a touchdown on 13 carries, and Michael Litman had 49 yards and a TD on four attempts. Trenton "Tractor" Traylor recovered a fumble and returned an interception for a score.
ASIJ's line was able to open things up for its running backs to turn the corners outside. Haru Kent scored on a 10-yard run and Hayden Jardine on a 1-yard sneak to get the Mustangs within 10 points.
"They spread us out a lot," Pujol said. "They have a good scheme, they're able to get linemen out in front of their running backs, and their runners have the ability to cut back if you over-pursue."
Kent had 88 yards on 13 carries. Jardine went 11-for-26 for 140 yards. Tyler Noyes recovered a fumble for the Mustangs. Ken Yajima returned a kickoff 97 yards for ASIJ's final score in the final minute.
It was the first time Yokota had allowed a kick-return touchdown since Eean Tyson of Nile C. Kinnick did so in 1999.
"Another area where we need work," Pujol said.
"We hung with them blow for blow" in the first three quarters, ASIJ coach Craig Karnitz said. "Tim's teams are so well prepared, so well coached. We had some success with our running backs. We hit the edges well. We have to find a way to hit the middle, too."
The Panthers finally attempted a pass for the first time in three games. It fell incomplete.
CorrectionTrenton "Tractor" Traylor was misidentified in an earlier version of this article.