Spangdahlem youth plays it cool on the ice
by
Rusty Bryan
April 16, 2004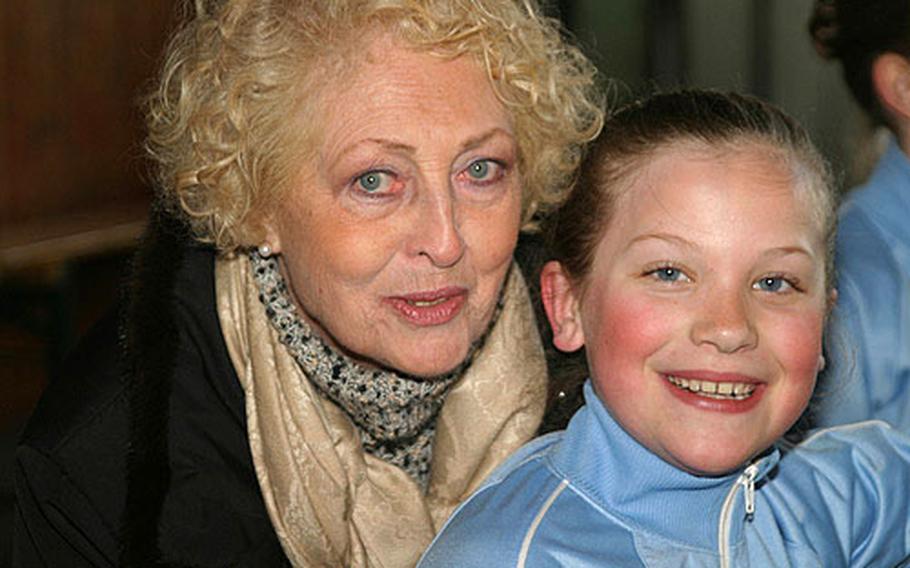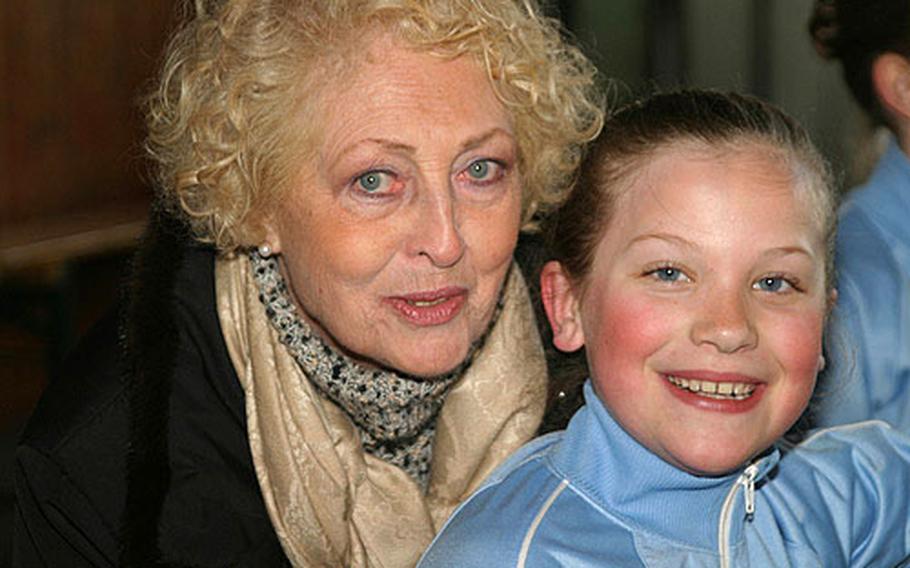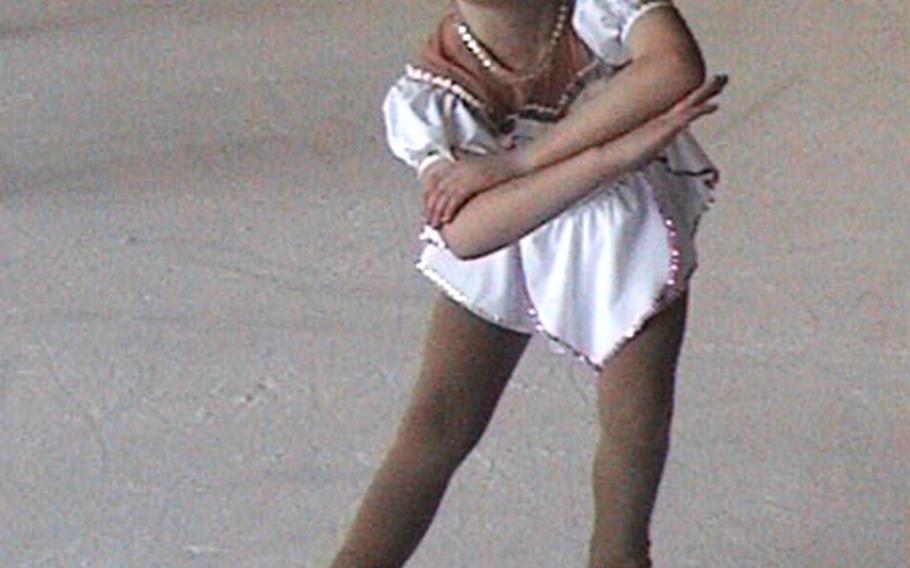 Nine-year-old Brianna Checkley is a figure skating champion partly because of the joy she derives from her sport.
And, according to her coach, partly because she lets that joy shine through in competition.
"When she gets on the ice, she's always smiling," said Michaela Arnold, coach for the German ice skating club E.V. Bitburg. "It's very unusual in small skaters."
Last month, Brianna, a three-time club champion, was crowned the best in her age group in the German state of Rheinland-Palatinate. Given that she is the first American to win that title, the smile isn't all that's unusual about the Spangdahlem Elementary School fourth-grader.
Start, for example, with her ability to come through in the clutch, as she did in the Rheinland-Palatinate meet. She competed against 19 skaters from three countries — including a boy.
"[Brianna] was in second place after the short program, but her first place in the long program clinched her title," said her mother, Mia, a training technician at Spangdahlem Air Base.
Then, there was the issue of that boy.
"I was nervous. I had never skated against a boy," Brianna said. "He was really good, but I beat him by [one-tenth] of a point."
And there was an equipment dilemma that might have wrecked many a young skater's psyche.
A week before the competition, her skate boot "completely blew out," her mother said. "If you know anything about skating, you know you don't skate with just any boot. They're specially made and fitted.
"We decided to borrow a pair of boots and arranged to practice with those, but [the day before the competition] I stopped by the post office and new boots we had ordered were there. She only had time for a one-hour lesson with the new boots before the competition, but we took it as an omen."
Brianna began skating when the family arrived in Bitburg in 2001, following the example of her older sister, 14-year-old Chelsea, who's been skating for five years.
"Brianna was always being dragged to the rink," said her mother, "and she decided she wanted to try it, too."
Why?
"It looked like fun," said Brianna. "I saw my sister doing it, and I wanted to try."
Like all beginners, Brianna had a few reservations at first.
"When I stated, my knees were shaking," she said. "I was afraid of falling."
And now that she's a champ?
"I think I want to grow up to be a professional skater and be in the Olympics," she said.
That will require a lot of hard work, which she is willing to put in. Between private lessons and club practice, Brianna and her sister skate five days per week during the skating season that runs from October to April. In the summer, both attend skating camps, Brianna at a two-week camp in Willingen, Germany, that involves five-hour sessions per day. Also scheduled in the off-season is dry-land training with the club involving jump rope and ballet, to strengthen the leg muscles needed for jumps.
Brianna's coach believes the young skater's dream is not an impossible one.
"Her main talent is her natural elegance," Arnold said. "She's not just something on top of a pair of skates. It seems to come from inside her."
Arnold said that attitude plays as much of a part in Brianna's progress as her natural aptitude.
"She learns very fast," the coach said. "You show her one element, and within an hour or a day, she masters it. She works very hard. That's why she's improving so much."
---
---
---
---