Spangdahlem, Aviano claim USAFE softball titles
---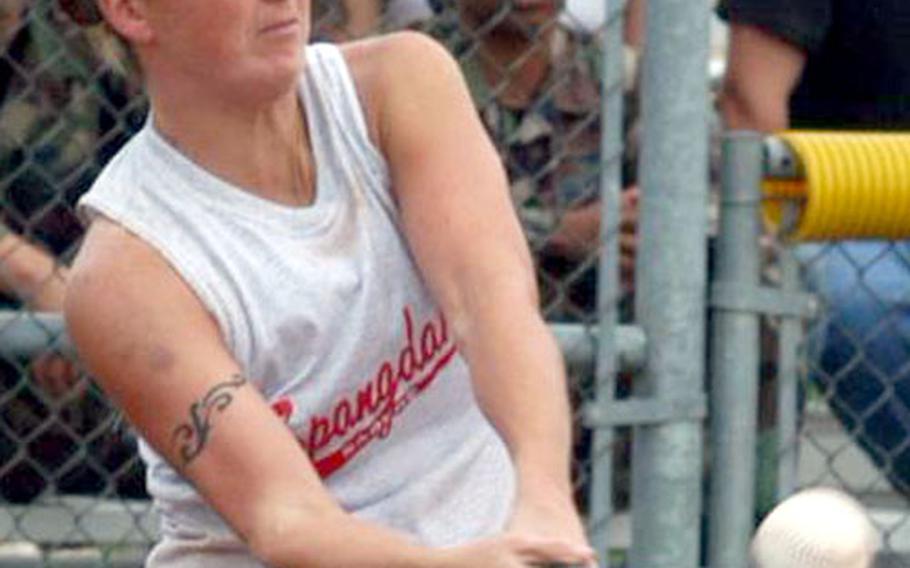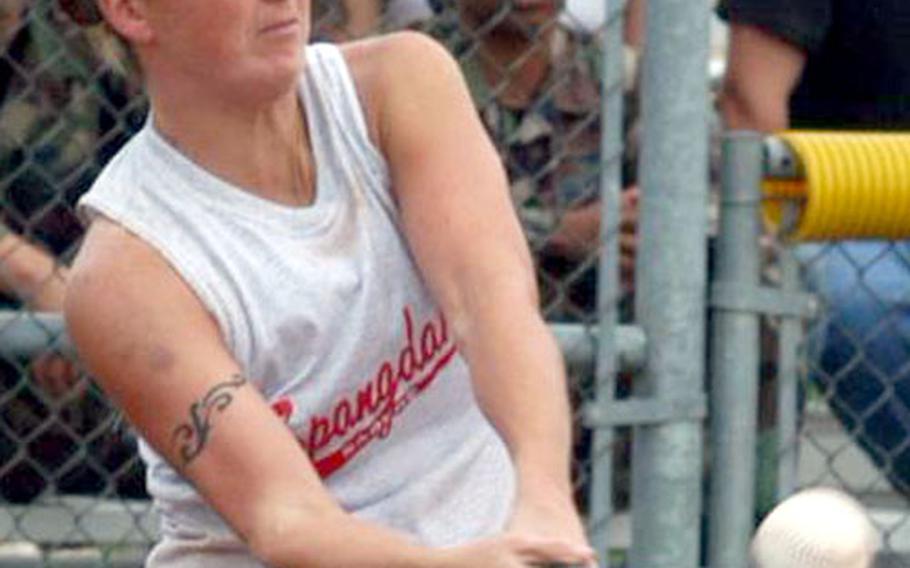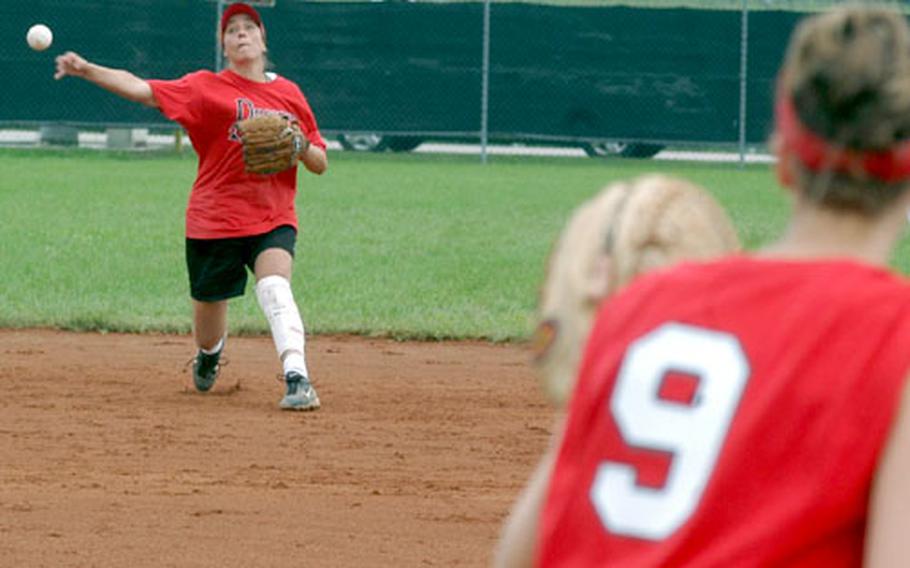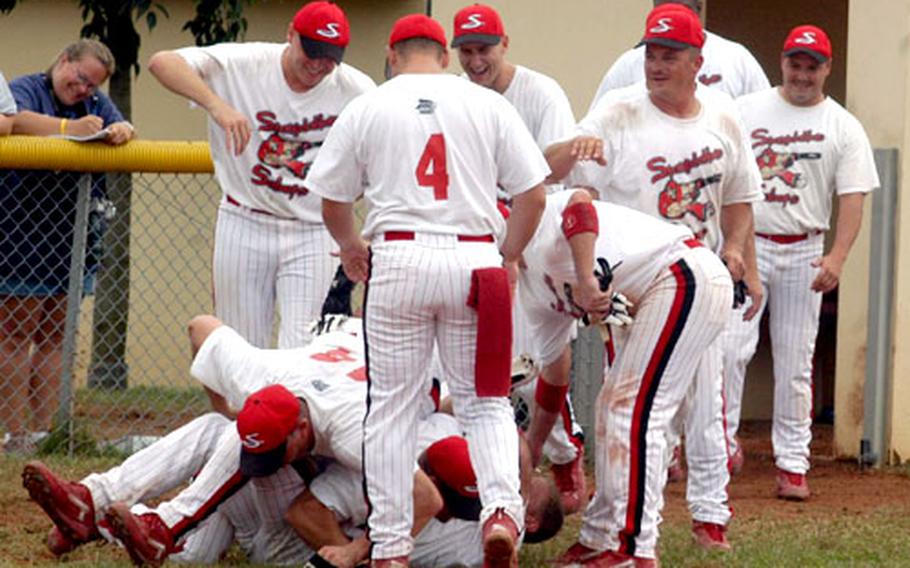 AVIANO AIR BASE, Italy — They called it a softball tournament, but it was more like some crazy endurance event.
Forced by rain to play well past midnight Monday, Air Force community softball teams were back at it Tuesday morning. They played and played ... and played some more.
"It was definitely a marathon," said Spangdahlem women's coach Dash Haun, whose team played six times Tuesday — and won all but the last one. Aviano proved too much in the end, winning the women's title 8-1.
Spangdahlem's men's team won its second straight title, though, rallying for three runs in the bottom of the seventh to top Ramstein 12-10. All four teams will take on the top four Army teams starting Thursday in Aviano for bragging rights in Europe.
Weather permitting.
Rain wreaked havoc on the schedule Sunday and Monday, forcing many games to be played after dark on Monday and Tuesday.
Aviano, which had to play a second game because of a 7-2 loss to Spangdahlem in the first game of the championship round, looked like a different team in the final game.
"We knew we had to win it and play with heart," coach Paige Hendrickson said.
A baserunning gamble in the fourth inning broke a scoreless tie. Then the Dragons benefited from a Spangdahlem gamble that didn't pay off in the top of the fifth.
Aviano's Michelle Segura sprinted from second base after a fly ball to center and looked like she might be out at third. But the ball got past Spangdahlem's Jasmine Ratcliffe and Segura scored. Kim Judy then advanced on another fly out and Nicole Haslem drove her in to make it 2-0.
Spangdahlem's Kelly Keefer appeared as if she had tied the game by doubling with two runners on in the fifth. But she was out in a collision at third trying for a triple, and the runner ahead of her hadn't yet crossed the plate.
Aviano turned that momentum into four more runs in the bottom of the inning, helped by Kristi Lanham's two-run single and two Spangdahlem errors.
The Dragons had defensive problems of their own in the first game, helping Spangdahlem to a four-run first inning. Keefer had a run-scoring single and Aviano made four errors. Aviano never got closer than two runs the rest of the way.
Kenna Jett had five hits in the final two games for Spangdahlem.
In the men's final, Randy Wilhide crushed a two-run homer with one out in the bottom of the final inning to win it for Spangdahlem, which rallied from a 10-1 deficit.
Down 10-6 entering the sixth, the champs clubbed three home runs to pull within one entering the final inning. Pat Boot's RBI single tied it in the seventh before Wilhide stepped to the plate. Everyone knew the game was over the second the ball left his bat.
Player/coach Dale Wright said the game didn't go according to plan, though.
"Wait until the seventh inning?" he asked. "No. That wasn't the strategy." Ramstein player/coach Tim Snider said his team would like another shot this weekend, with the championship game scheduled for Saturday.
"I just think we lost to a better team today," he said. "We were up 10-1 but couldn't finish the job."
Chris Auger, Chris Bork and Matt Norris had two-run home runs to help Ramstein build its lead. Chris Jones homered twice for Spangdahlem, with Ben Ernst, Bo Brewer and Derek Garske also going deep.
---
---
---
---